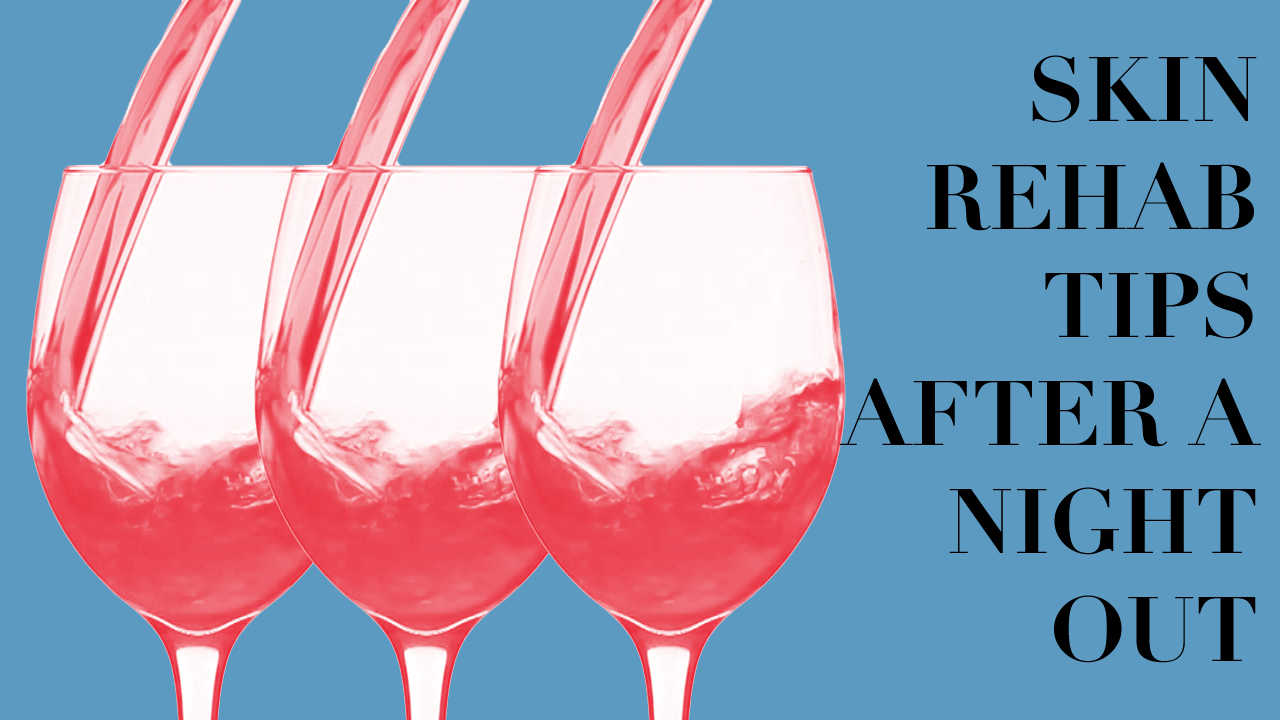 By: Amanda Padilla
I am no stranger to the hangover. I've had my fair share of nights where I've had one drink too many. Years of experience and trading tips with girlfriends have refined my recovery technique down to a science. First thing's first, pop a paracetamol and have a glass of Berocca. Keep drinking water all day to restore hydration to your skin and body. When you feel better, you start to look better. 
Dehydration and lack of sleep are major factors of why skin looks lackluster after a big night out. Fortunately, there are a few things we can do to combat the dullness, dryness and puffiness. Washing your face before you sleep is one of the cardinal rules of good skin, so hopefully you remembered to wash your face and woke up with a clean face. If you didn't, lets start there. Double cleanse the face starting with an oil based cleanser to remove any product left on the face then with a water based cleanser to make your skin a clean slate. Then use a facial exfoliant to scrub off any dead skin cells, I like using a sugar scrub because it gently dissolves into the skin and adds moisture to the skin. Dullness in the skin will dramatically be reduced. 
Next is to use a hydrating facial mask. I am a huge fan of Korean cotton facial masks and this is one of the times it does just the trick. There are hundreds of masks to choose from so it can get a little confusing. Look for words like calming, soothing, hydrating – these are the ones that will help breathe life back into your skin after a night of partying.  Leave on for at least twenty minutes so the skin can soak up all the benefits of the mask.
Moisture as normal. Use a generous amount on your face and neck. Apply cucumber slices or cold tea bags to reduce puffiness around the eyes. Have a cup of green tea, the antioxidants in the tea can help calm redness and puffiness as well.