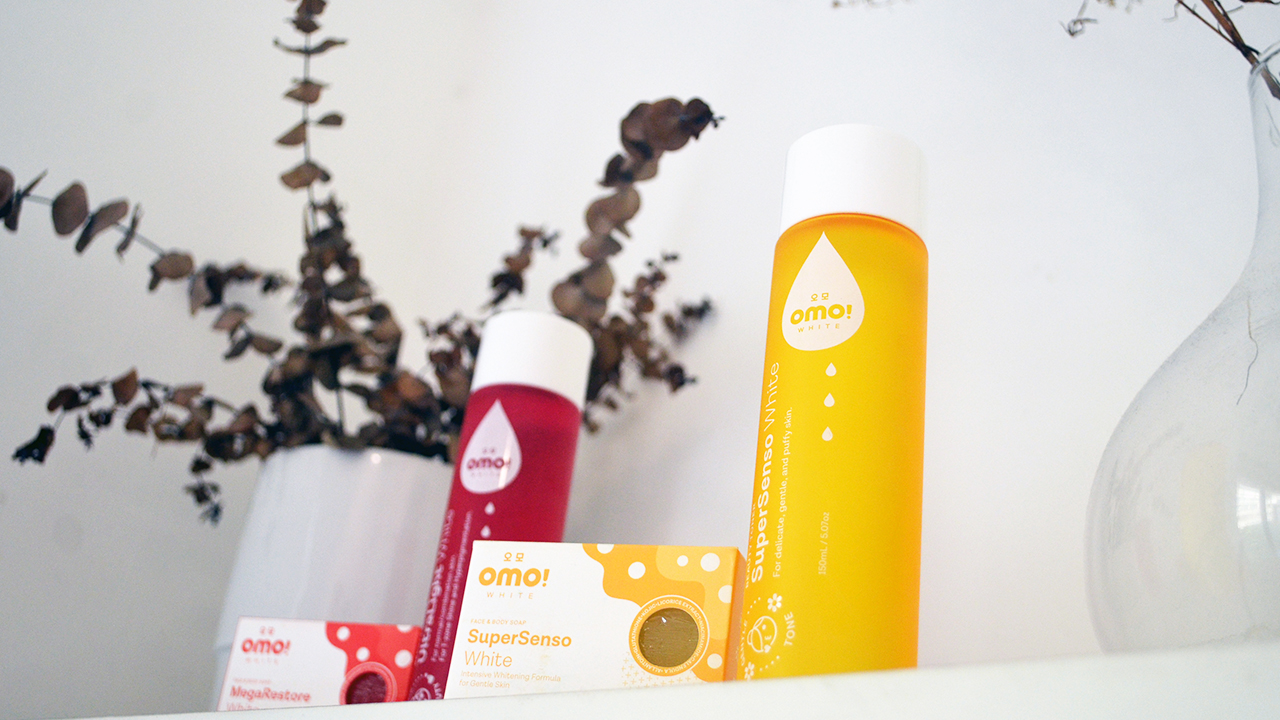 We can't choose the skin type we're born with, but we can choose what products to use. And we cannot be any more thankful to be living in times when brands are more inclusive! Such is the case with OMO! White, a Filipino beauty brand, which, as its name suggests, is inspired by Korean beauty. One, two, three, say it with me: omo!!!
Through its easy-to-use and affordable products, OMO! White wants us to perceive the road to achieving that coveted K-beauty glow as a fun, cute, and colorful part of our lives! Our favorites are the face and body soaps with toners to match, each designed for specific skin types and concerns.
What's your skin type and which OMO! White combo is the best for you? Find out below.
Skin Issue: Impurities and Skin Texture
The HyperCleanse soap and toner are both infused with activated charcoal to draw out impurities without causing skin to dry. Try the soap to prevent face and body acne (no more bacne!) and the alcohol-free toner for a deep cleanse. The HyperCleanse soap is also infused with tea tree leaf oil and witch hazel extract to improve skin's condition, lighten pigmentation, and refine skin's texture.
Skin Issue: Delicate and Uneven Skin
While it's acceptable to be sensitive as a person (especially when you're PMS-ing), it's a pain when your skin is sensitive to almost anything—from products to food! The SuperSenso soap uses niacinamide, glutathione, and kojic acid to help gently address imperfections, as well as reduce the appearance of fines lines, pores, and wrinkles. Use together with the toner to address your delicate, sensitive, and puffy skin.
Skin Issue: Signs of Aging
As a thirty-year-old Tita, I'd be glad to tell you that aging is such a joy—until you start to feel the physical effects on your body! Likewise, let this Tita remind you to care for your skin as early as possible! The MegaRestore soap aims to reverse the effects of aging on your skin and bring back its radiance and youthful glow. Don't forget to use the toner that helps tighten your skin and bring back its firmness.
Skin Issue: Uneven Skin Tone and Hyperpigmentation
Achieving Korean skin means flawless skin that looks good with minimal to no makeup even under bright lights and HD lenses. The UltraLight soap promises to brighten complexion, even out your skin tone, and reduce imperfections such as fine lines and wrinkles, using Vitamin C extracts, glutathione, and kojic acid. Its corresponding toner, meanwhile, will target your T-zone for hyperpigmentation.
Skin Issue:  Acne and Oily Skin
A medicated soap, the WonderClear soap is formulated with ingredients such as salicylic acid and tea tree oil that help prevent breakout. Say no more to acne, bacne, and all your other pesky skin impurities! Coupled with the WonderClear PurePore alcohol-free toner, you'll get a formula that balances oily and overactive skin.
Written By: 
Patti Sunio aka Tita Pacita
BEAUTY CONTRIBUTOR
Tita Pacita of www.titapacita.com is a lifestyle, culture, and fashion & beauty writer from Manila. With her wisdom and almost thirty years of life experience, she likes to share what she knows and give unsolicited advice, true to her Tita ways. Her makeup choices are primarily based on instinct, and, believe it or not, K-Beauty.
Other Products You Might Like: