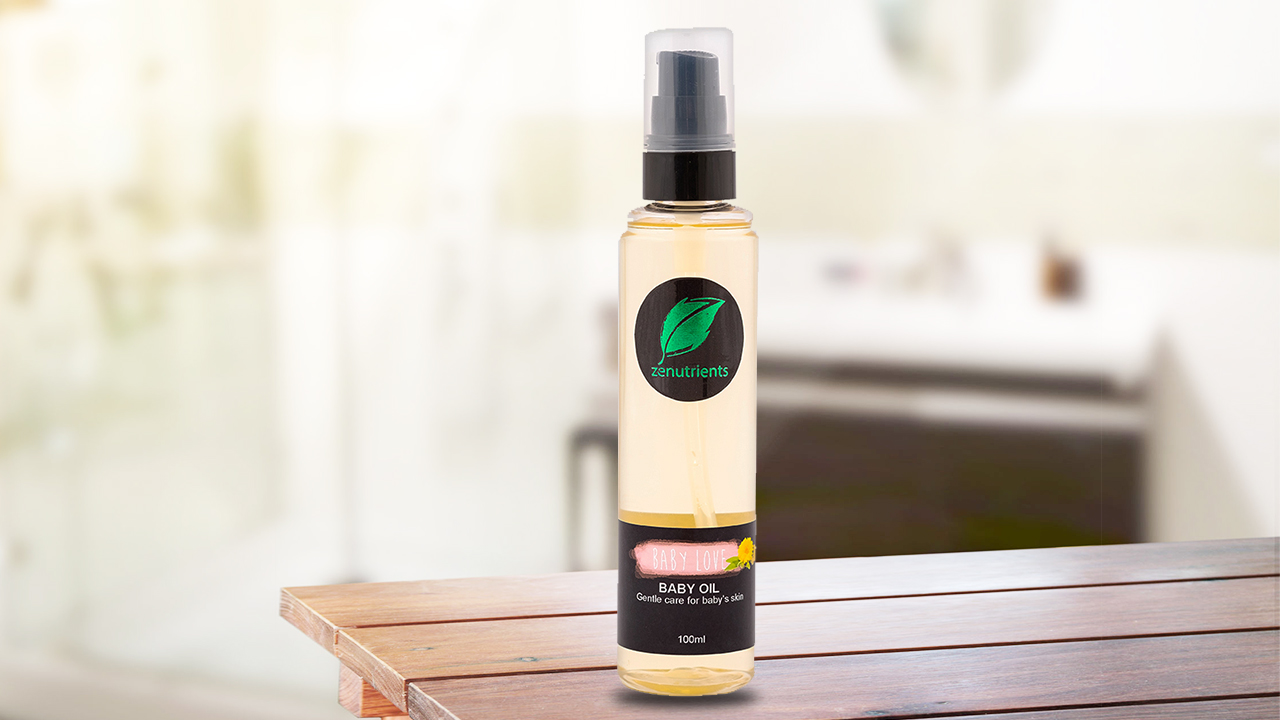 One thing I've discovered growing up was that I was born with dry skin. I've tried various remedies here and there, but nothing seemed to work just right for me. The only product that's worked for me so far is an aloe vera moisturizer that comes in a giant tub—which I love but it isn't exactly travel-friendly (or accessible since I have to get it from another country whenever I run out). So when I was asked to try the Zenutrients Baby Love Baby Oil, I was pretty excited because one: I've heard that baby oil does wonders on your skin and two: it was a much portable alternative to the moisturizer I already owned.
This baby oil is part of Zenutrients' Baby Love skin care set, which is geared towards gentle cleansing and nourishing. Aside from being perfect for babies, this baby oil can also be used by everyone else—especially people with sensitive skin! The oil is formulated with natural ingredients such as Coconut, Sunflower, Grape Seed, Sacha Inchi, and Calendula Oils—all with their own nourishing and healing benefits.
The Zenutrients' Baby Love Baby Oil promises a lot of moisturizing for dry skin. It helps your hair become much smoother and softer, and it protects the tips from getting too dry. This oil can also be used as a moisturizer for your skin, providing relief for dry spots or eczema. If you're not in need of  any moisturizing, you can also use this baby oil as a massage oil for when you need a little relaxation at the end of the day!
What makes this baby oil stand out from the rest is that it definitely delivers. I'd been using it to moisturize the tips of my hair, which were getting pretty dry before I got to try this. There were days I'd substitute this for my regular moisturizer, and it helped my skin stay pretty hydrated through the day.
I got to try the product as a moisturizer on my face and on my hair. The product felt a little heavy on my hair, and it definitely took a little longer to wash off when I took a shower— but it left my hair softer and smoother.
I've also tried substituting my regular moisturizer for the Zenutrients Baby Live Baby Oil! It initially felt a little weird (since I haven't really tried rubbing baby oil on my face to moisturize it) but it definitely set into my skin much faster than my normal moisturizer!
Other Zenutrients Products You Might Like: