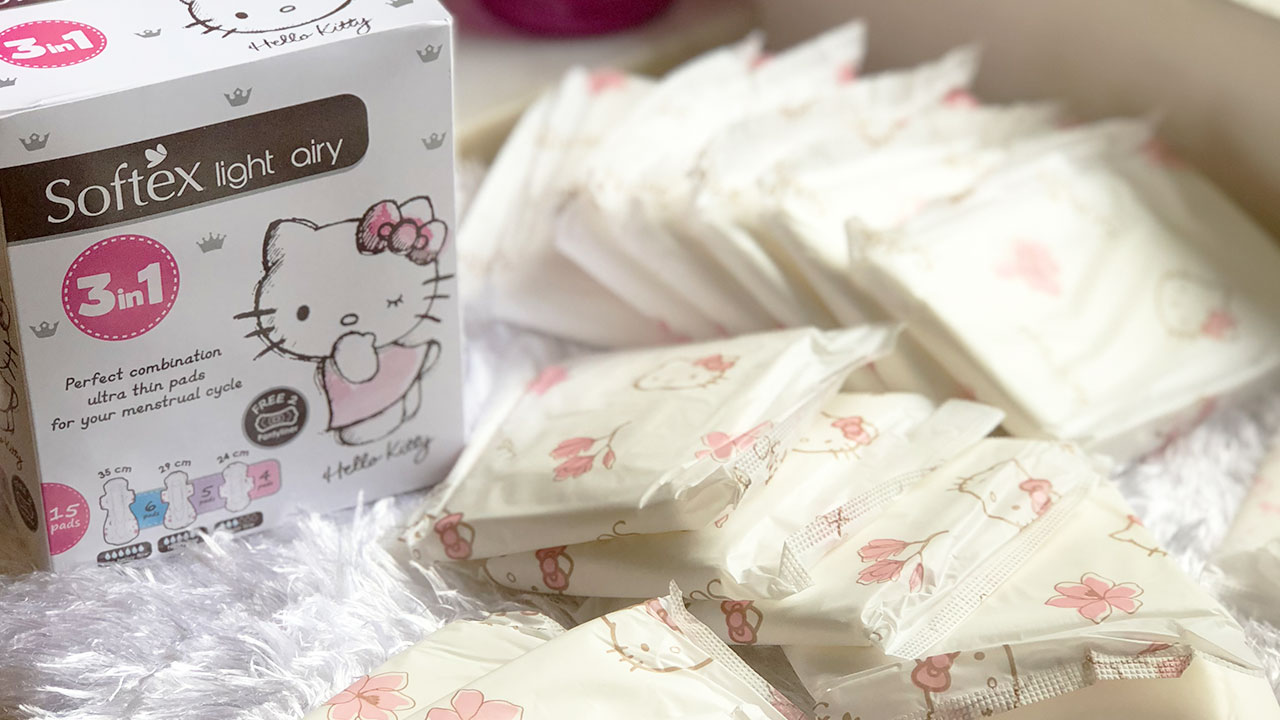 I'm sure most of us already have our go-to pads whenever the monthly monster decides to clock-in. It's not something we'd usually be experimenting on since it's better to be safe than sorry (especially for someone like me who's team heavy-flow, so I feel more confident sticking to my usual, tried-and-tested overnights!). So, when I heard about the Softex Hello Kitty Pads, more than the cute and pretty packaging, what got me curious were their combo boxes that promised to be the perfect kit to last you your entire cycle.
The idea of this kit got me excited because I hate having to run to the nearest convenience store last minute just to get a new pack (since I always end up running out!). Although I'll be honest, one thing that worried me was how thin and slim their pads were, because even their overnight pads tagged for "extra heavy flow" weren't half as thick as my usual overnighters.
Keep on reading to know about my first impressions and experience on using the Softex Hello Kitty Light Airy Ultra-Thin 3-in-1 Combo Box, P163, as I had the perfect chance to road test it a couple of weekends back (when the monthly monster decided to arrive just in time for our annual summer camp!).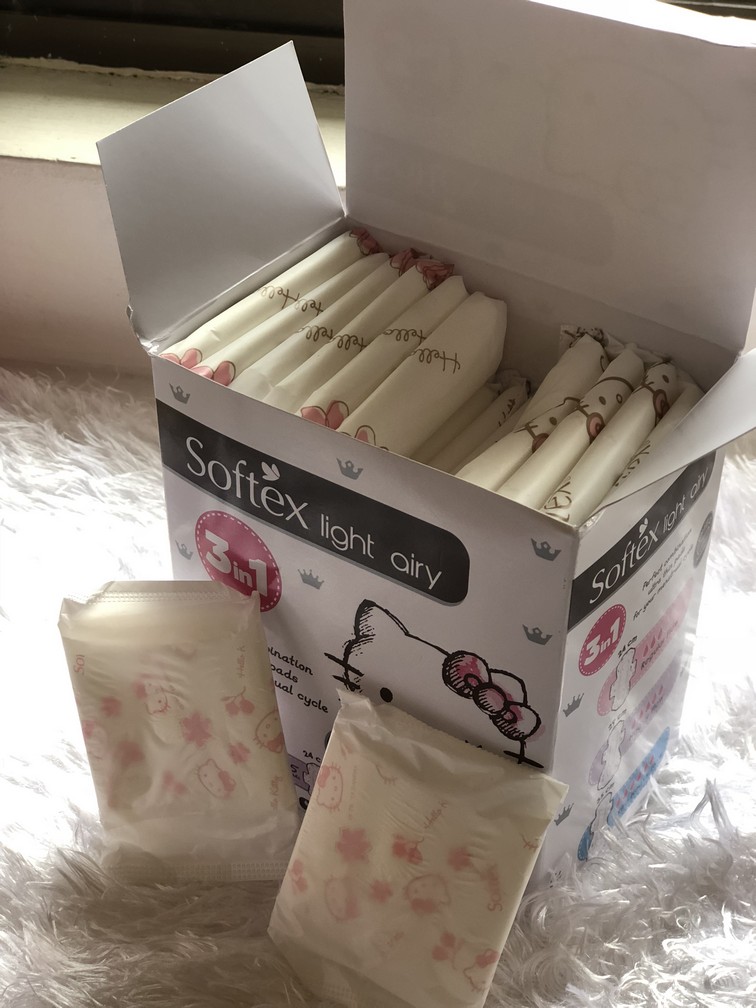 Length
Extra Heavy Flow – Softex takes pride in its "extra heavy flow" pad which is 35 cm long (longer than a regular ruler!). Some may find this a bit too long, but I loved how I didn't have to worry about any back-leak incidents, especially during the car ride going to our camp location.
Heavy Flow – 29 cm is the usual length of your regular overnight pads, which suddenly looks so much shorter now because of mister extra heavy flow here! Since I rarely use regular pads (even during the day, because I'm more comfy that way), this length is my normal/usual pad.
Regular Flow – This was my least used pad since I prefer the longer ones even on my lighter days (but that's just me!).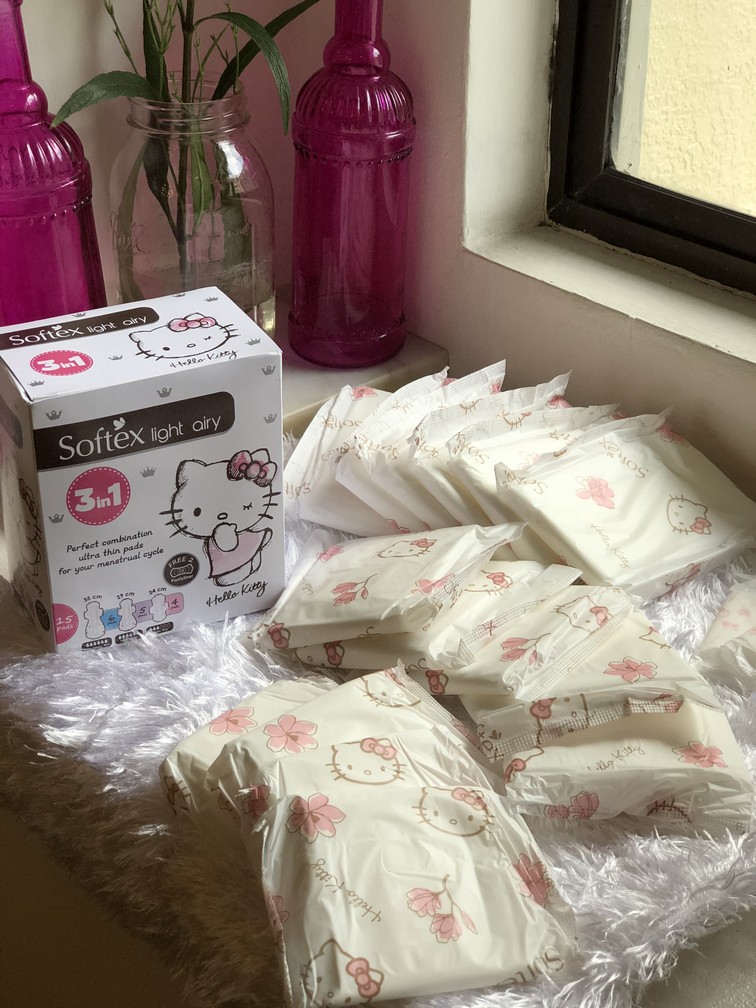 Unboxing
What you will find inside this cute Hello Kitty box (everything for only P163!!!) are:
6 pads of Light Airy Ultra-Thin Extra Heavy Flow 35cm
5 pads of Light Airy Ultra-Thin Heavy Flow 29cm
4 pads of Light Airy Ultra-Thin Regular Flow 24cm
2 FREE pads of Panty Liner Forever Fresh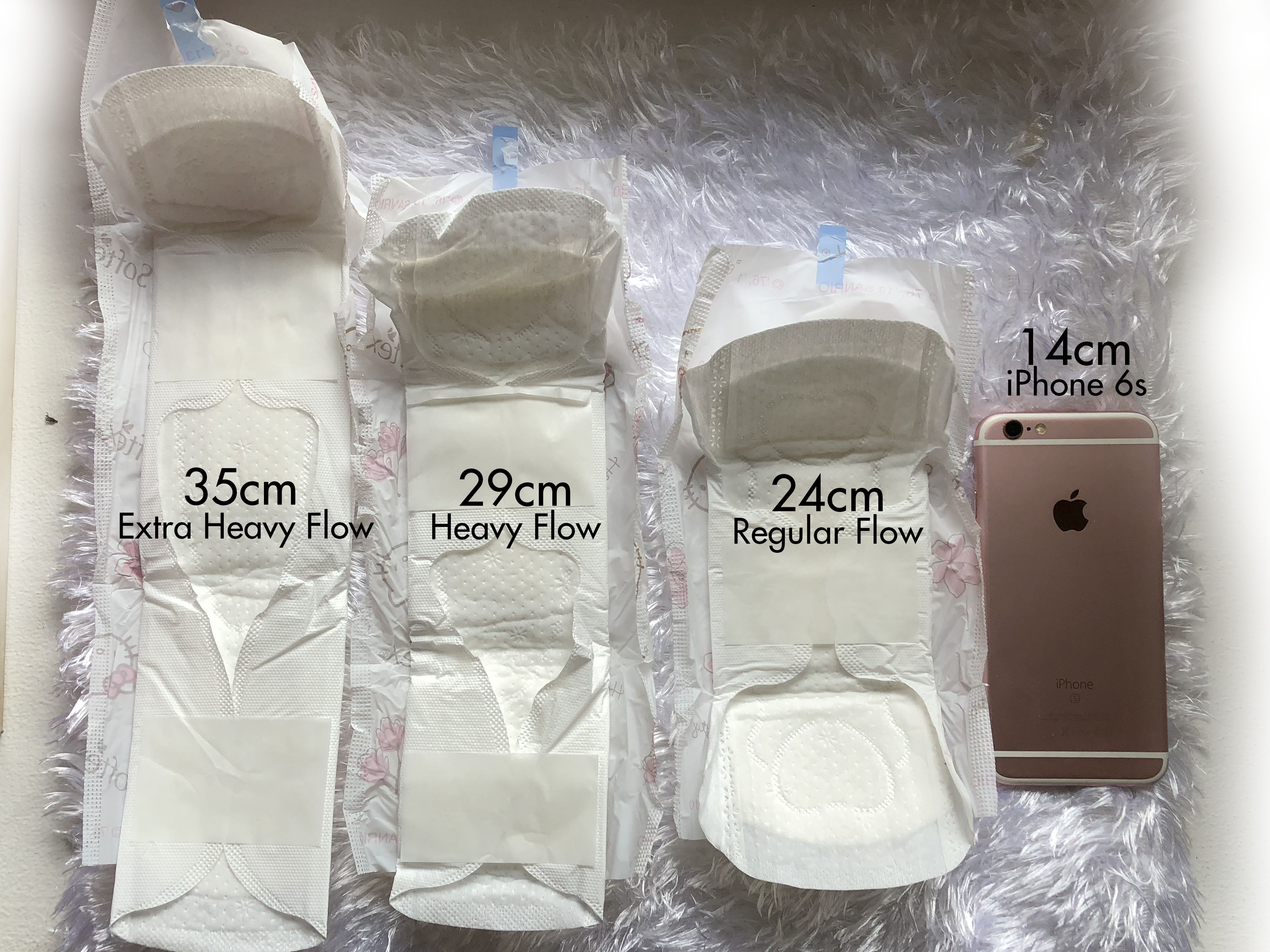 Here's a side-by-side comparison of the different lengths in reference to an iPhone 6s. The Extra Heavy Flow is more than twice the size of an iPhone! 
Light Airy Ultra-Thin
True to its branding, these are definitely light airy, ultra-thin pads. On the get-go, I was honestly a bit skeptical on how a 2mm-thin pad could possibly keep up with an "extra heavy flow". But to my surprise, and I still don't know how it managed to do so, but it actually did! And did I mention comfy?! I barely felt like I was wearing any pad at all. After a few days of testing it out and realizing that it was safe enough to use even on my heavier days despite being so thin, it gave me the same security of my usual overnight pads without the thick, icky feeling throughout the day.
Verdict
I'd give the Softex Hello Kitty Light Airy Ultra-Thin pads a 4.5 stars out of 5! I wasn't really expecting much from these pads, but I have been converted! I am now in love with ultra-thin pads that would sustain me on my heavier days because they're just so comfortable to wear. It gave me the freedom to freely move around and enjoy my summer camp as I normally would!
I just wish their pads had labels or indicators on them to easily differentiate the length, so I wouldn't have to make the mistake of unwrapping a pad and realizing it wasn't the one I was reaching for.
Other than that, I was more than satisfied with this combo box! For only P163.00, my entire cycle was already covered (with extras even!).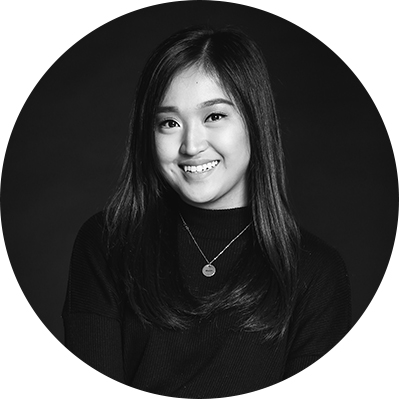 Written By:
Maan Fernandez
EDITORIAL ASSISTANT
Maan, Calyxta's Editorial Assistant, loves her a good brow pencil, mascara, tint, and anything pink! She has combination skin, so a trusty oil blotter is all she needs to keep her t-zone in check. She'll never get too old for a trip to the amusement park, and a half-dozen basket of Garlic Parmesan wings is the key to her tummy!