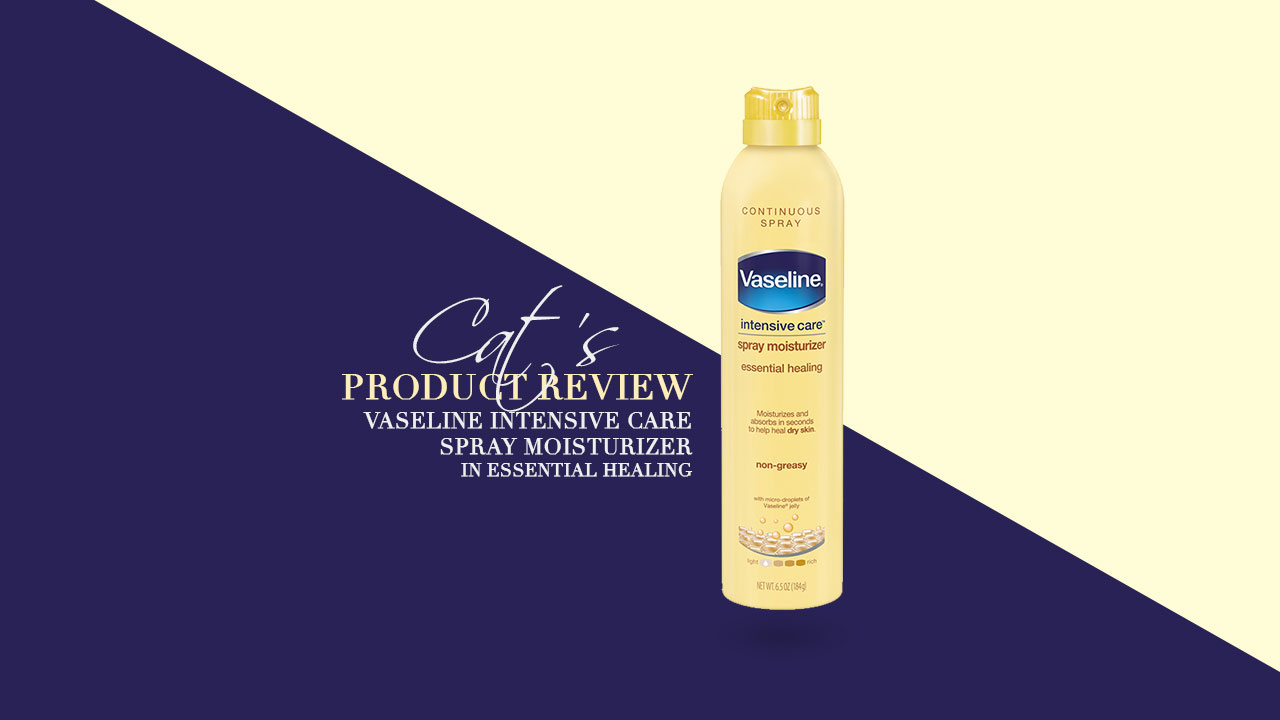 It's a given fact that our skin, no matter what skin type, needs moisture. But let's admit—it often feels like a chore to pile on lotion especially in our humid country. Fortunately, Vaseline heard our complaints and recently invented a unique way to get moisture without that greasy, sticky feeling. Here's my review on Vaseline Intensive Care Spray Moisturizer!
VASELINE INTENSIVE CARE SPRAY MOISTURE is an aerosol spray that guarantees to infuse nourishment to your skin in just a few seconds.
I have to admit that it initially took getting used to because the first time I sprayed the can, it sprayed continuously for about three seconds whether I liked it or not. But I soon realized that it was just the initial introduction and I could control the spray better from then on. It's recommended you spray all over your body in a circular motion right after the shower and then quickly spread with your hands.
The actual lotion is very thin and water-based, but as soon as you begin spreading, it turns into intense moisture that dries quickly—leaving you with smoother skin the whole day. It's also got a lovely berry scent that isn't cloying at all.
I would recommend VASELINE INTENSIVE CARE SPRAY MOISTURE, P279 if:
1. You're looking for a quick and easy way to give your skin a moisture fix.
2. You want a light moisturizer that doesn't feel heavy in our tropical country.
3. You enjoy having a subtle sweet scent on your skin!