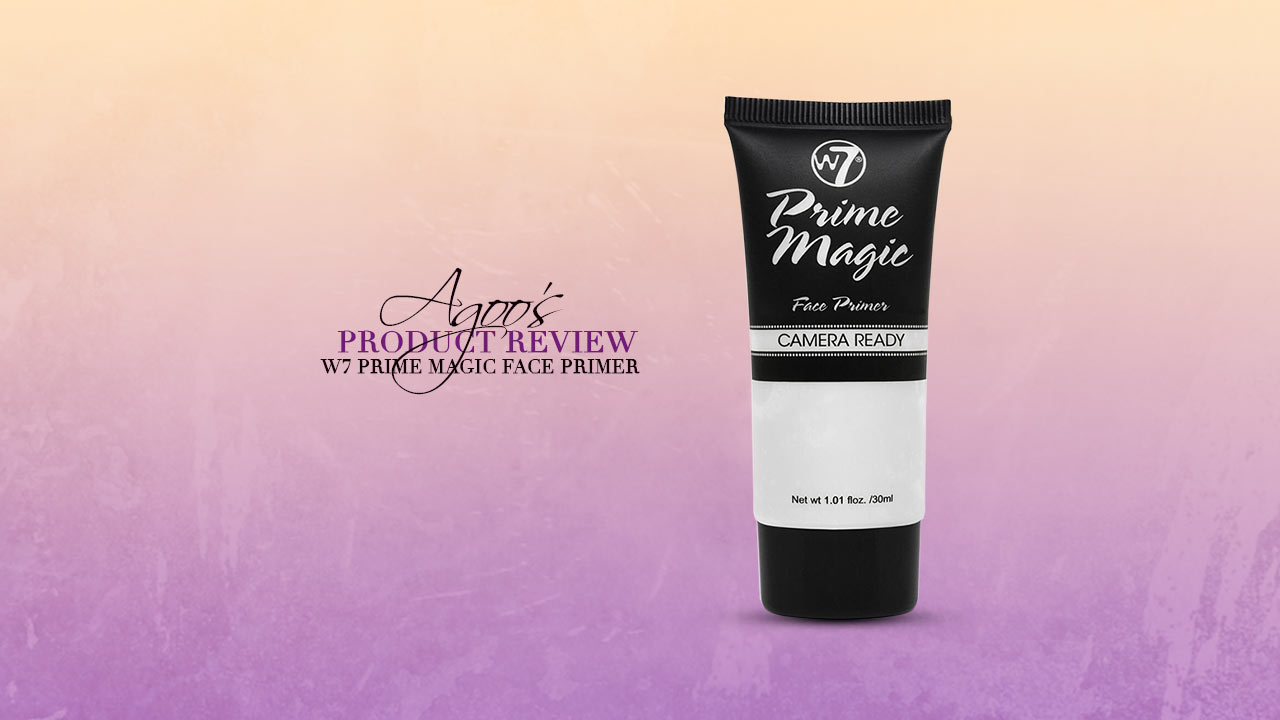 Not too many people know what the true purpose of a primer is—some may think it's something you can do without while others believe it's practically the same thing as a moisturizer. In some ways, those two ideas are true. Different skin types benefit more than others when it comes to using a primer (those with normal skin types may not notice a huge difference when using a primer), and yes, a primer, more often than not, contains moisturizing properties since hydration is key for makeup like foundation and powder to adhere better to skin. However, a primer can deliver so many more results besides hydration.
TEXTURE
I tried out W7's Prime Magic Primer, P404, and was pleasantly surprised with the results it delivered. This primer, unlike most of the primers I'm used to, comes in a transparent hue. I found this to be advantageous as it didn't need to be a perfect match (some primers have a skin tone hue, and can sometimes look too white or pinkish on skin). It was a breeze to apply as it effortlessly melted onto my skin, and got absorbed right away.
I applied this primer in the morning, followed by my usual foundation, then set my entire face with a translucent powder. I also used the primer on my lids (which tend to oil up, rendering my lash line susceptible to eyeliner bleeding). I was happy to see that after about 4 hours, my makeup was still intact and looked fresh as ever.
One thing I noticed after using this primer is that my skin looked more pulled-together and seamless in photos. It managed to make my skin look natural—not too dewy and not too matte. The T-zone was kept immaculate, so I didn't have to worry about shine on that area anymore.
REPEAT PURCHASE 
I would definitely get this primer again once I run out, and I will highly recommend it to anyone who's looking for a primer or product that will help ensure that your makeup stays put, and will keep you looking as fresh as the moment you stepped out of your house.