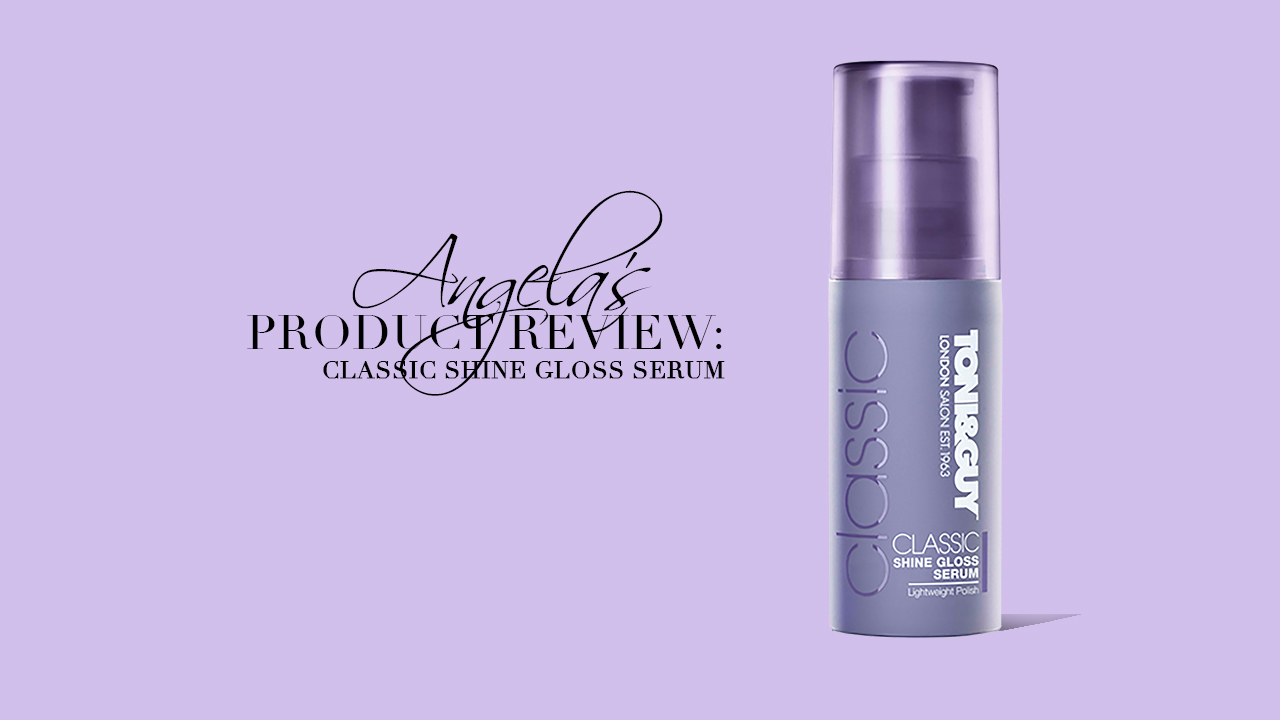 By: Angela Medalla Yeo
Good hair days are made of shiny, aligned, and frizz free locks, and this product claims to do that. My hair now is blunt, straight, and just a tad below my shoulders. I usually just have it straight for that youthful and no fuzz look so this product complements my everyday hairstyle.
HOW TO APPLY
For my shoulder length locks, I take 2 pumps of the classic shine gloss serum, rub and warm it up between my palms and start applying the product at the ends of my hair – where I have dry and split ends. I work my way up towards the mid part of my hair and avoid the roots because I don't want to end up with an oily scalp. I then apply the left over residue over my little baby hairs near the crown of my head. Afterwards, I use a comb to align and straighten my hair.
THE RESULT
I love how my hair felt lighter. It also became softer and shinier.

The serum did not make my hair oily and greasy. Just make sure you apply the right amount to avoid flat hair, especially if you have thin hair.

I also like how I was able to comb my hair in place, straighten it, and prevent fly away strands.

It has a pleasant smell. When you apply it, your hair will smell like it just spent some pampering at the salon.
RECOMMENDATION
I reckon this will work best for those with thick, dull, and unruly locks. If your hair needs help in the taming department, then this one is for you. It definitely adds shine, and makes the hair feel lighter. It's one easy step to achieve good hair day!
There is no product to show