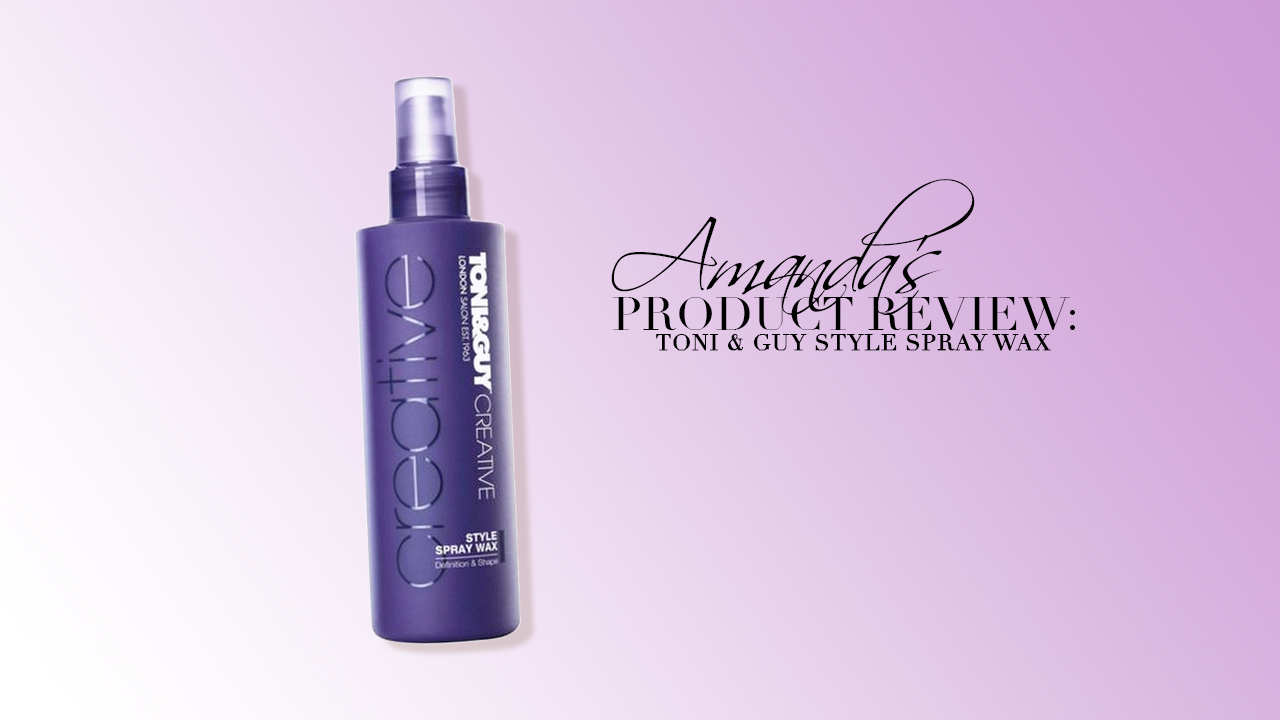 By Amanda Padilla
The haircare drawer in my bathroom has become completely overrun with Toni and Guy hair products. It was just last year that I was introduced to the brand, starting with their shampoo and conditioner for fine hair, and it was love at first wash. I have since started to include their other styling products into my regular hair routine and now can't live without their deep conditioner, hairspray and moisturizing shine spray. The new product of theirs that I am currently smitten with is the Toni and Guy Style Spray Wax. 
Right now, I wear my hair in a long bob or Lob. I am usually on the go and don't have a lot of time to spend styling my hair in the morning so I chose to wear it straight or in a ponytail. On occasions that I want to do something a little more special, I bring out my curling iron, spritz sea salt spray all over and dry. This gives it tousled beach waves—a look that I absolutely love. 
Toni and Guy Style Spray Wax is so easy to use. I simply spray a generous amount of it on my damp hair, run my fingers through it, and scrunch the ends of my hair upwards. Doing this helps bring out the natural waves of hair and gives it movement. After that, I use a blow dryer on my still damp hair and just fluff my hair with my fingers—no need to use a brush or a comb. Be sure not to rake through your hair with your fingers because that could undo the pieces and sections formed in the hair. When hair is completely dry you can mist some Style Spray Wax again for added definition or use hairspray on top of it for extra hold. 
I love that this styling product enhances the layers of my haircut. My hair definitely has extra oomph whenever I use it without looking overly styled and contrived. I love that it keeps my hair soft to the touch and with this, you can still run your fingers through your hair.
There is no product to show