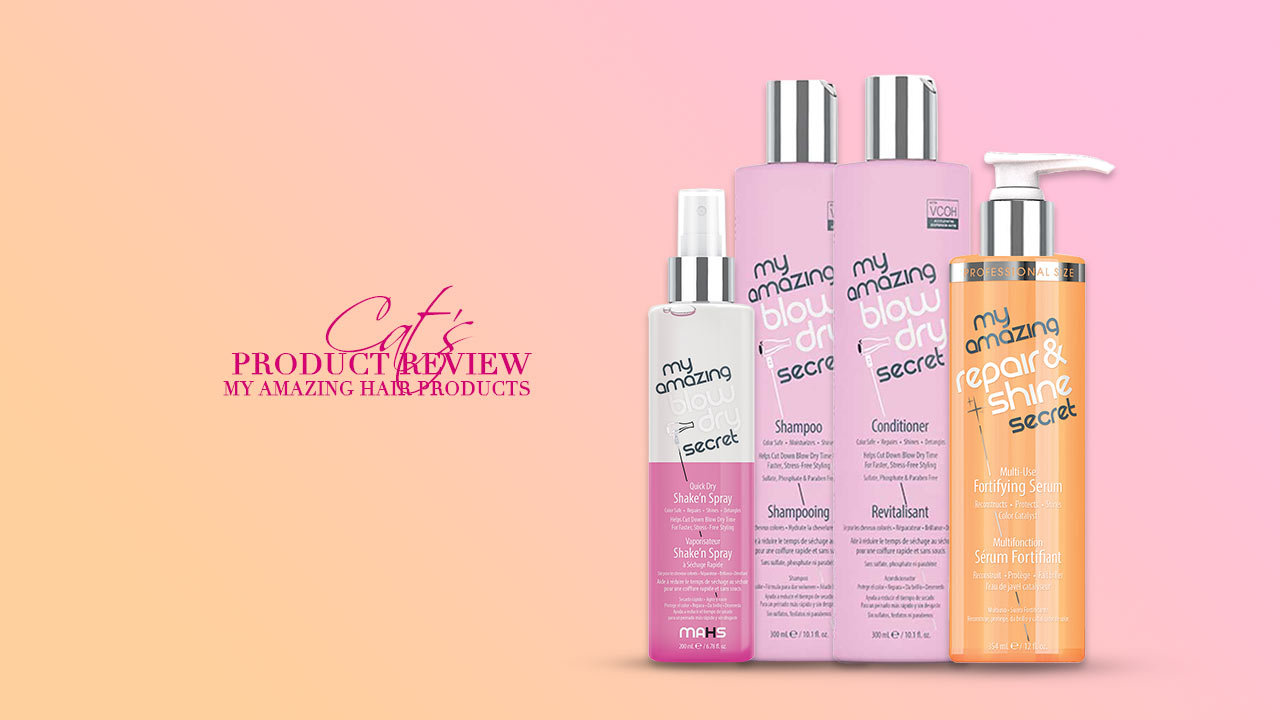 My Amazing Hair products are made to help make life easier. Their cult-favorite Blow Dry Secret range is intended to help speed up the evaporation of water on your hair so you can just blow dry for half the amount of time—keeping your hair healthier for longer. I was invited to try these products from the brand and I have to say—I was pleasantly surprised with what I experienced!
This duo did a great job of clarifying my hair strands and removing all the oil and hair product build up. The shampoo offered a lot of suds and left my hair feeling squeaky-clean! The conditioner was surprisingly light, but did leave my hair feeling moisturized. I really liked the light floral scent, too.
This blue bottle of leave-in conditioner wasn't greasy at all. I sprayed a bit on my hands and spread it on my hair from right above my ears downwards. Hair felt super soft after blow drying with this product.
I try to use serums sparingly because I find that they leave my hair feeling greasy by the end of the day. But this one was super phenomenal: light and leaves a shine factor that may require the use of sunglasses. Definitely a keeper!
This is the star product of the entire line and I have to say that it really does help cut blow drying time by a good five minutes. The secret is in its coconut oil molecules, which encourage water molecules to dehydrate faster. After a few days of use, my hair felt healthier with volume! I highly recommend grabbing any of these wonder products on the site before they get sold out!
Text by: Cat Juan-Ledesma