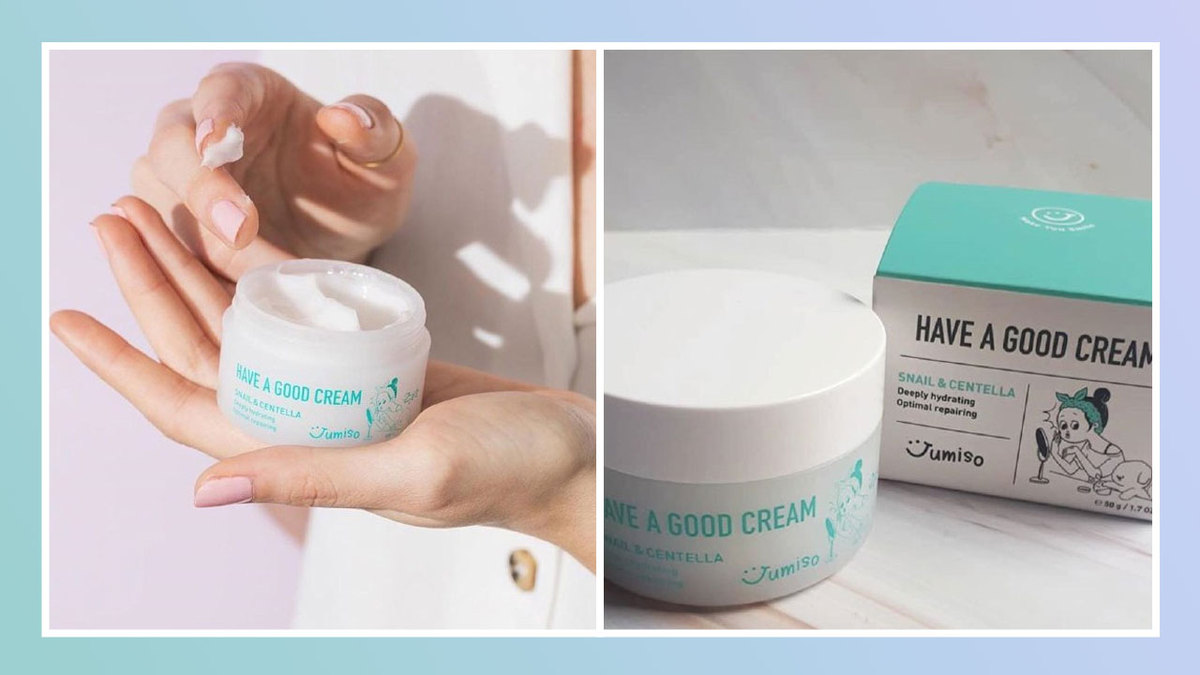 This 2019, we've seen the K-Beauty trend roll in, make its nest, and mark its territory all over the world of beauty even harder than ever before. With each passing month, we at Calyxta discover more and more K-Beauty faves that easily make it to our top shelves; one particular new find that I've been dying to review is the Jumiso Have a Good Cream Snail and Centella moisturizer.
Being one of the newer Korean skin care brands to come through our doors, I was immediately curious; with such cute packaging and product names, how could I not be? Without further ado, let's get into this review!

As someone whose had some trouble keeping acne at bay due to poor life choices (pro tip: do NOT #yolo every weekend and then fall asleep with makeup on—I'm begging you!) and lightening old marks, my skin care-hoarding talons immediately popped out when I read the ingredients list. For those wanting a quick scan, here you go!
Water, Cetyl Ethylhexanoate, Butylene Glycol, Glycerin, Squalane, Centella Asiatica Extract, Bacillus Ferment, 1,2-Hexanediol, Oicaprylyl Carbonate, Cetearyl Alcohol, Cetearyl Oliyate, Dimethicone, Tre-halose, Arachidyl Alcohol, Sorbitan Oliyate, Arginine, Carbomer, CyclopentaslIoxane, Panthenol, Ca-prylyl Glycol, Behenyl Alcohol, Hydrogenated Lecithin, Polysilicone-I I, Arachidyl Glucoside, Ethylhex-ylglycerin, Simmondsia Chinensis (Jojoba) Seed Oil, Macadamia Ternifolia Seed Oil, Allantoin, Sodium Hyaluronate, Menthe Haplocalix Extract, Snail Secretion Filtrate, Menthyl Lactate, Disodium EOTA, Backhousia Citriodora Leaf Oil, Phenoxyethanol, Asiaticoside, Madecassic acid, Asiatic acid, Be-ta-Glucan
While it's too tedious to go through each ingredient, I would still like to talk about some things that stand out. The Have a Good Cream highlights two ingredients that I love to the moon and back: snail secretion filtrate and centella asiatica, which are both ingredients that are known for soothing irritation and repairing the skin. Snail secretion is naturally rich in hyaluronic acid, which is a wonderous humectant that draws and holds water to keep the skin hydrated. This moisturizer contains 1.05% centella asiatica extract (which is much higher than expected, as the average amount needed for this ingredient to be effective in any skin care product is 0.1%), which works wonders for redness and fighting acne.
While those two are the main protagonists, other notable ingredients are the humectants such as glycerin, butylene glycol, sodium hyaluronate, and panthenol. These ingredients work by attracting water to the surface of the skin while keeping the lower layers hydrated, giving your skin a bouncier appearance. The cream also contains arginine and squalane, which help protect your skin and slow down signs of aging.

Having a combination skin type with a pretty oily T-Zone, I really hate the feeling of heavy creams on my face just because I feel like it aggravates my oil production. What I love about this cream is that it's so lightweight and absorbs quickly into the skin—so you never go to bed feeling like you've covered your entire pillowcase with product. It glides on super smoothly, doesn't leave a slimy or tacky feeling after use (unlike some snail mucin products), and even leaves a nice cooling sensation that immediately refreshes me after a tough day. Bonus: it smells really fresh, too!

Its main claim to fame is its hydrating and repairing effects (as said on the packaging). While I cannot attest too much on how well it repairs pre-existing acne marks, I do notice that my skin is consistently smooth on weeks I top my full nightly regimen with this cream. With each use, I wake up with plump skin that appears livelier and healthier! I've noticed a big change in my skin quality over the two months I've used it, though I wouldn't say it alleviated my pimple problem for good. As I mentioned earlier, my poor lifestyle choices win the skin battle hands down—BUT this cream does a good job in helping me bounce back. If you're the type to enjoy lighter moisturizers like me as opposed to more heavy-duty creams, then I highly recommend this product. You get 50g full of goodness, which lasts much longer than it looks since it spreads so easily that you don't need to apply too much to get a full face of hydration.
I would say this cream is suitable for all skin types as well, but if you're really struggling with cystic acne and the like, I would recommend using this after a more potent soothing serum as this cream is best as the last-step boost to your regimen.
Would I repurchase? Absolutely. Now—add these bad boys to your cart before I buy out all the stocks!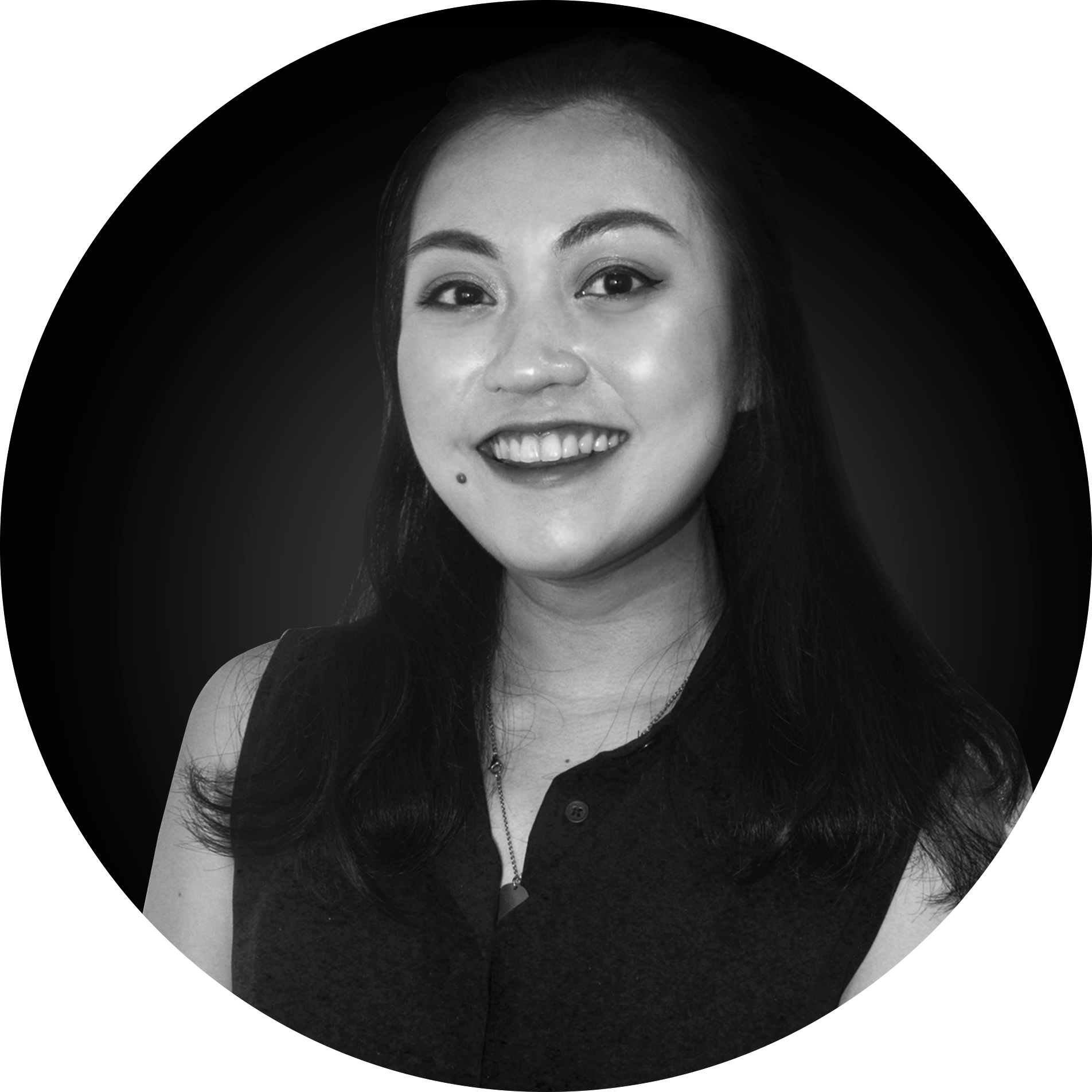 Written by:
Julia Benito
Julia is Calyxta's resident crazy plant lady with an unstoppable caffeine addiction and an ever-increasing love for glitter eye shadow. When she's not staring out the window mulling over the correctness of her grammar, she can be found drawing on eyeliner, watching anime, reading books, or petting strangers' dogs.
Other Products You Might Like: