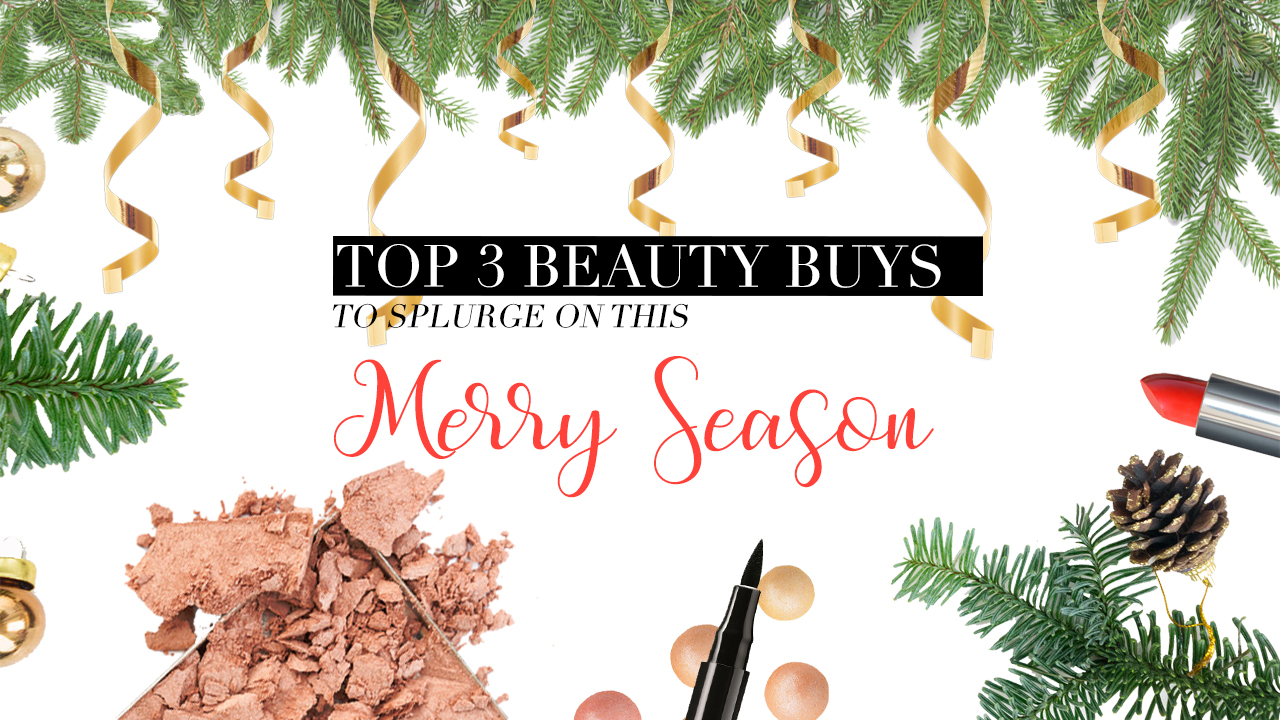 By Agoo Bengzon
The holidays are just around the corner, and what better way to prepare your self than to be armed with the best and brightest the makeup world has to offer.
First things first—you know you'll be attending a hundred and one parties so it's best to get the most basic part of your makeup look right: Foundation. Foundations have quickly evolved in the past year, and today's formulations from reputable brands are so good that they manage to cover imperfections without looking heavy. It's important to invest in a good foundation because more often than not, the pricier ones don't just provide coverage but also contain skin care benefits.
(Must Buy: Hourglass Immaculate Liquid Powder Foundation, Eve Pearl HD Dual Foundation or Inglot HD Perfect Coverup Foundation)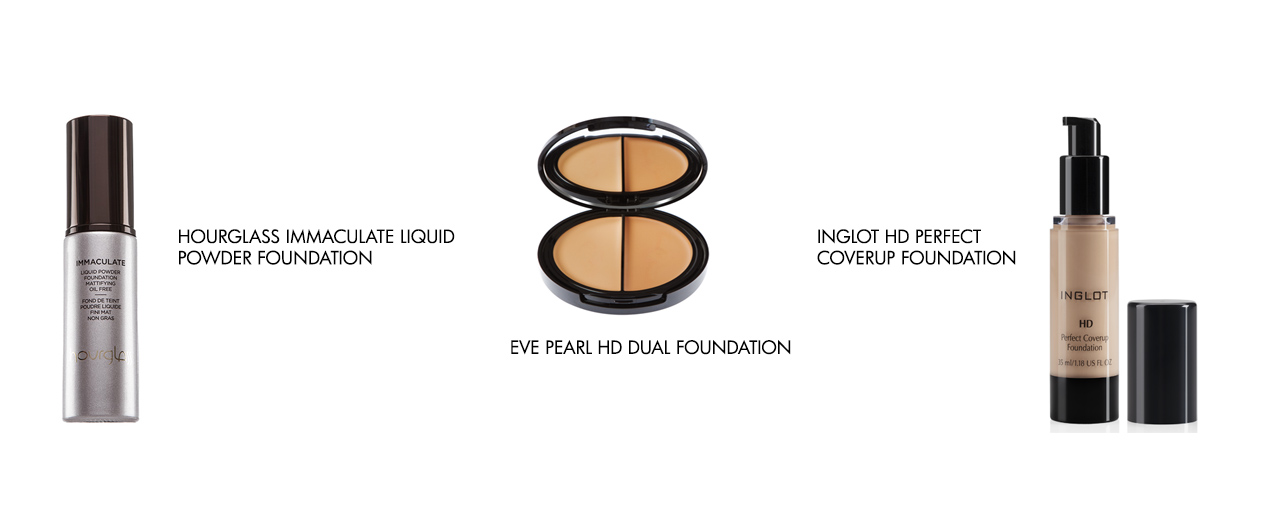 Special gatherings during this season are also usually the time when we get to see family and friends who we don't get to see all year round. So, it is a good idea to up the ante and upgrade your makeup look when you finally meet them again. But remember, the aim here is to still look like your self — but better. We recommend trying out a sexy yet simple winged eye look that can be achieved with the use of the Liquid Eyeliner. Not all eyeliners are created equal though so make sure to set aside a budget for a liner with a good applicator and an opaque, waterproof formula that will last you all throughout the night. The last thing you want to worry about while socializing the night away is smeared eyeliner.
(Must Buy: Egyptian Queen Define Liquid Liner, Eye of Horus Liquid Metal Eyeliner or Eye of Horus Liquid Define Eyeliner)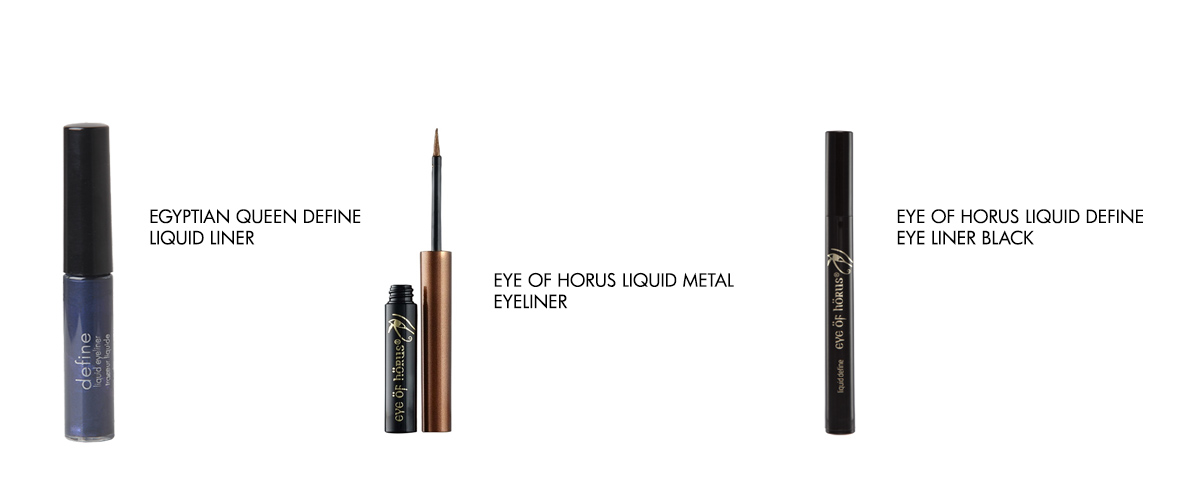 Lastly, this season is all about the statement lip so it would be wise to splurge on one fab Red Lippie. When choosing a red lipie, blue-red or a true red is the way to go because it flatters all skin tones. You also want to go for the fancier brands because they're the ones with stronger pigments that allow you to get full-impact color with just one swipe.
(Must Buy: Tarte The Luxe Creamy Lipstick Trio, Kat Von D Studded Kiss Lipstick in Chula or Girlactik Star Gloss in Burlesque Red)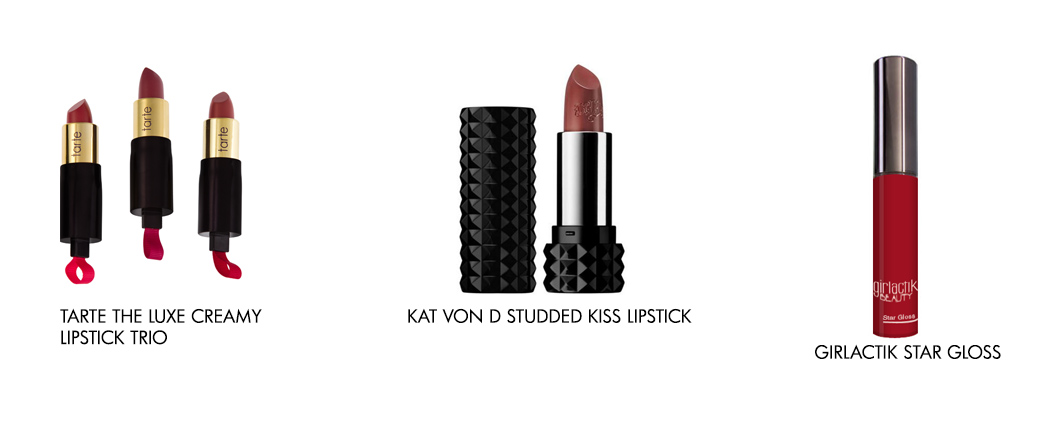 There is no product to show