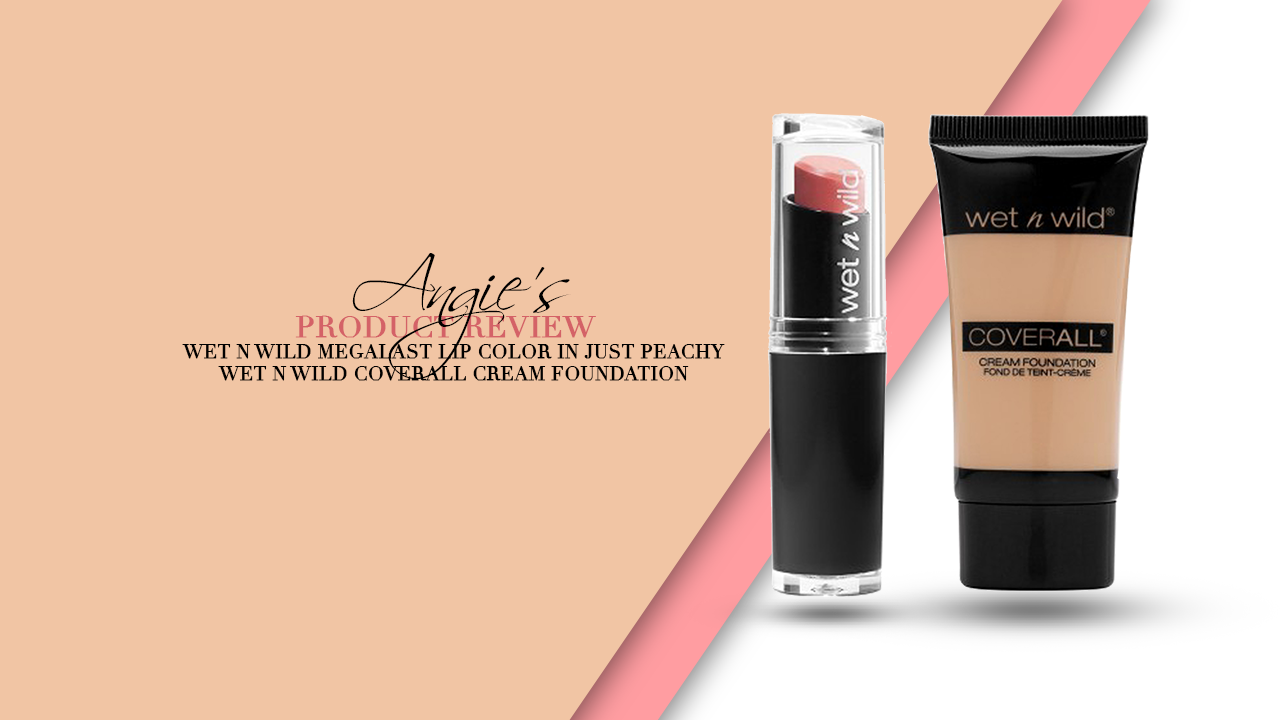 By Angela Lim 
With a multitude of brands and formulas out there for every preference or skin type, it's daunting to even think about the process of searching and swatching the right one. Don't get me wrong, I love getting lost browsing through Calyxta to get my hands on my favorite products and the new ones I'm itching to try, but there comes a time in every girl's life when all she really needs is a great product that's worth the investment and loyalty. Ladies, if you haven't met yet, allow me the pleasure of introducing to you Wet n Wild.
My love affair with Wet n Wild's pigmented and long lasting lipsticks branched out into a love story with the brand's entire line – most especially their foundation. Because I'm always looking for new ways to step up skin game, I picked up to try the Wet n Wild's Coverall Cream Foundation in Light. Since I've always been a fan of medium to full coverage formulas that are moisturizing without the oily feel, so this product was a hit. It's light-weight on its own, but because of the fact that the product is so pigmented, I don't feel the need to put on more than a good dollop on my beauty blender, so it lasts me pretty long. It perks up my skin with its Visibright complex, which is perfect when I need to shine my brightest. However, if you aren't a fan of the foundation's semi-matte satin finish, buffing your face with your favorite loose powder does the trick.
Another Wet n Wild beauty buy that I tested was the Wet n' Wild Megalast Lip Color in Just Peachy. It is a peachy, blush hued color lipstick that has a matte finish. The perky color is perfect for looking fresh and sweet during the day. The color is extremely versatile – add a few more swipes to deepen the color especially when you want to wear it on a night out. The biggest problem I have with matte products is the drying feeling I get post-application, but this lipstick stays matte and stays put for a long while without busting up my lips. My pout has never looked fuller with just one product.