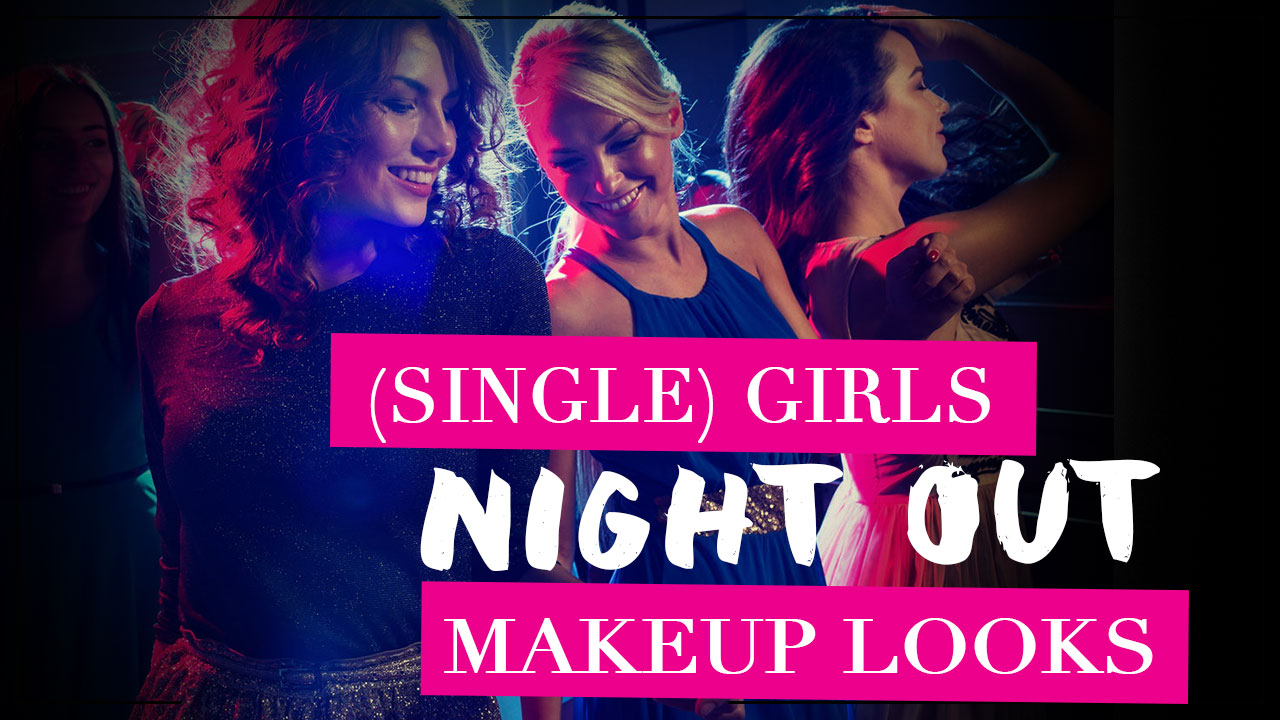 By: Yasha Barretto
As much as we all love a spending a romantic evening with our beaus, or spending Friday night chilling on the couch alone with a glass of wine and Netflix on, nothing tops a night of shenanigans with our favorite girlfriends. Girls night is when we can show off our most outrageous looks, the ones we don't get to use daily, because let's face it, being with your girls is an instant confidence boost. Running out of new ideas on looks to experiment on? No worries, we've got your back, girl! Here are 3 must try looks for your ultimate girls night out:
Fly high with the Falsies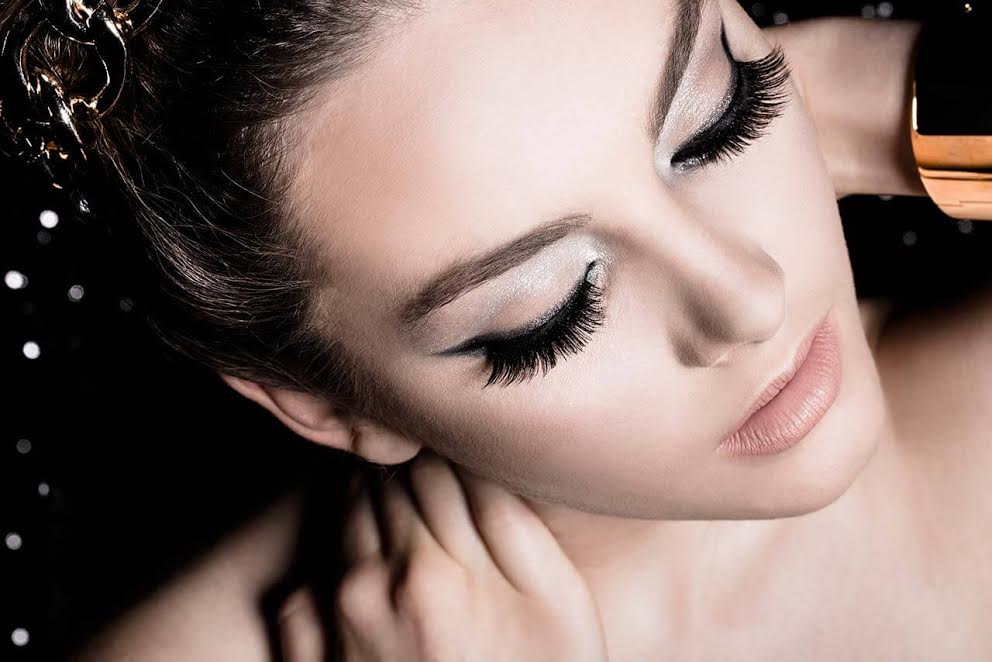 Nothing quite spells dramatic flair than false eyelashes. It brings instant attention to one of our best assets – our eyes. It makes them look bigger and you're guaranteed to standout in your groupfies. However, it does take some practice to perfect the art of the falsies. After applying primer and foundation to even out your skin tone, make sure to do your eye makeup first before gluing on your falsies. Use a brow pencil to trace out your brows and finish off with brow powder for a more natural look. Put an eyeshadow of your choice on your lids (since your lashes are the highlight of this look, you don't necessarily have to use fancy blending techniques here or bold colors, unless you have time and absolutely want to). Line your upper lids with a black liquid liner. No need to reach for that tube of mascara anymore. Now, the easiest falsies to apply (based on personal experience) are the full strip ones. They also give the greatest range of wear. Line the base of your strip of falsies with glue but be sure to put just a thin line on the edges. Stick the lash on the inner corner of your eye first and then attach it to the outer corner making sure it sits just above the natural lash line. Wait about 2 minutes for the glue to dry and voila, Hollywood eyes are yours. Finish off your look with a swipe of blush on both cheeks and a lip color of your choice. Go easy on the color coz your eyes (or rather, your eyelashes) are taking center stage here.
Glow with a Gold Smokey Eye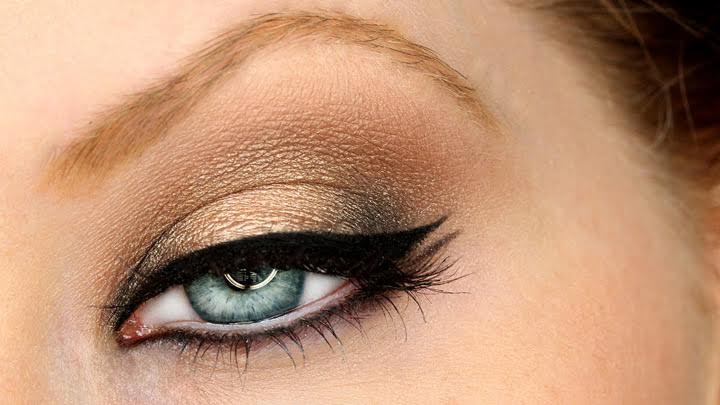 Give the usual smokey eye a twist by trading in the dark kohl for glowy gold. After priming your entire face (eyelids included), and applying foundation, dip a flat eyeshadow blush in gold eye shadow. Apply this to your upper eyelids, right above the upper lash line. For the crease, use a light brown shadow. Blend a dark violet shadow on the outer corners of your upper eyelids. Do the same on the outer corners of the bottom lash line, but use a thinner brush this time. Brush a thin line of gold shadow on your bottom lids under your lower lash line. Finish up the look with a swipe of black liquid liner on the upper lids and two coats of black mascara. For your brows, you can use a gel based brow color to perfectly frame your golden eyes. Dust your cheeks with bronzer and dab your lips with a peachy gloss and you're done. It's glam enough to stand out but still subtle enough that you don't come off as overly made up.
Shine with Glitter Lips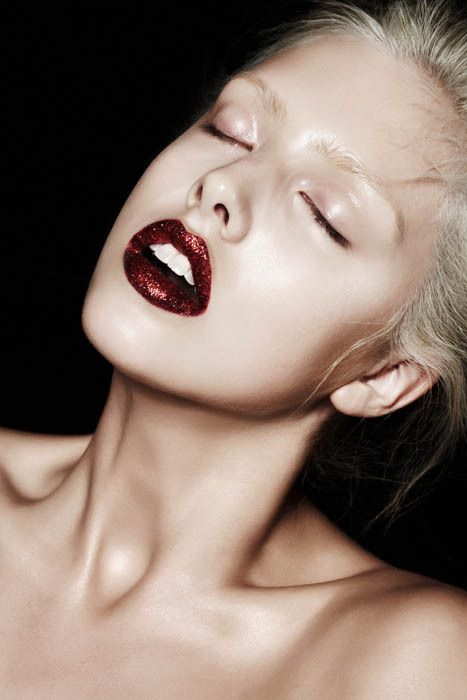 Glitter lips were all the rage in the runways of fall fashion week. It takes a ton of confidence to pull off, and being with your best girl pals definitely gives you that feeling you can do whatever you want. Let's go for a nude look on the rest of your face because your lips will take the spotlight this time.  Unless you're performing on some stage on girls night, glitter on glitter might be a bit much. After priming and slathering your face with foundation, fill out your brows with a pencil and powder. Brush on some light eyeshadow and line your upper lids with a liquid liner (cat eye could work, too, for added fun!). Dust your cheeks with subtle highlighter or bronzer. Now on to your puckers. Apply a thin layer of gloss to your lips. Top it up with a non-matte lipstick, preferably the same color as your choice of glitter. Dip a q-tip into your pot of make-up grade glitter and pat it onto your lips repeatedly until you are satisfied. Dust off the excess glitter and press your lips together to seal the glitter into place. Time to shine, girl!
There is no product to show