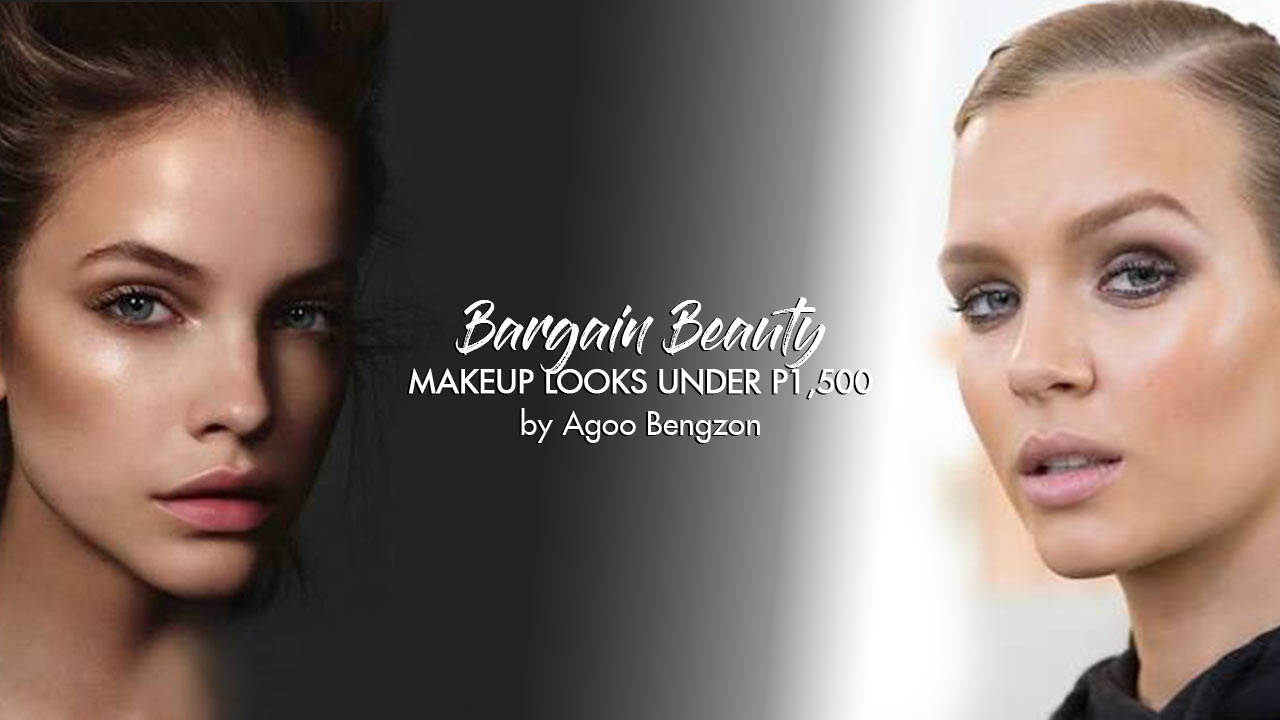 Looking good doesn't require breaking the bank. Here are 3 fab looks you can achieve for under P1,500!
The monochromatic look is still huge, and it's actually one of the easiest looks to do because there's no need to figure out which hue goes with what. All it takes is one key product, and you can wear that same hue or even the same product on your eyes, cheeks and lips! For this particular look, we chose a soft pink because it's a hue that's universally appealing and complements a wide range of skin tones. To get this look, all you need is a good foundation like Maybelline's Fit Me Matte + Poreless Foundation (P399) to even out your skin, a brow mascara like Pink Sugar's Honey I'm Good Brow Gel in Brunette (P349) to groom brows, and a fab pink lipstick which, aside from serving its usual purpose, can also be used as color on your lids and doubles as a cream blush. We love Pink Sugar's HD lipstick (P299) because its pigment is strong so the color shows with just one swipe. To apply on your eyes, simply run the lipstick on the back of your hand, then use a sponge to lightly dab the color onto lids as well as cheeks. Remember to set with a translucent color since lipstick is cream-based, and is more prone to moving or creasing.
Smoky eyes will always be around—especially for nights out when you want to highlight your peepers. The most important product for this look would be an eyeshadow palette. Palettes are great because you can create a variety of looks just by mixing different hues. L'Oréal Paris' La Palette Ombree (P800) is a keeper because it has a mix of light and dramatically dark shades that can transform your look from day to night instantly. Just remember, when doing smoky eyes, use the lighter shades as a base, then use the darker colors to build up the smoky effect. To perfect skin, use a foundation with good coverage like Pink Sugar's Our Lil' Secret Foundation (P399) which can also double as your concealer. Finish off with a swipe of nude lip color. we love Maybelline's Born With It shade from their Color Sensational line which is a steal at P299.
Softly contoured and highlighted, healthy-looking skin will always make you look extra youthful. The key to getting this look is finding the right products and using them properly. Start by using a concealer like Maybelline's Instant Age Rewind Eraser (P399) to cover slight imperfections such as dark circles and blemishes, making sure to keep the application light and limited to visible flaws only. Afterwards, use a highlighting powder like L'Oréal Paris' Powder Glow Illuminator (P600) which has four hues that you can use to contour (brown shade) and highlight (lighter shades). Use the contouring shade right under your cheek bone, jaw line, hairline, and temples, then the highlighting shades on your brow bone, top of cheekbones, and the tips of your nose, cupid's bow, and chin. Lips can be painted with a neutral hue like L'Oréal Paris' Infallible Le Rouge in Unending Kiss (P500).