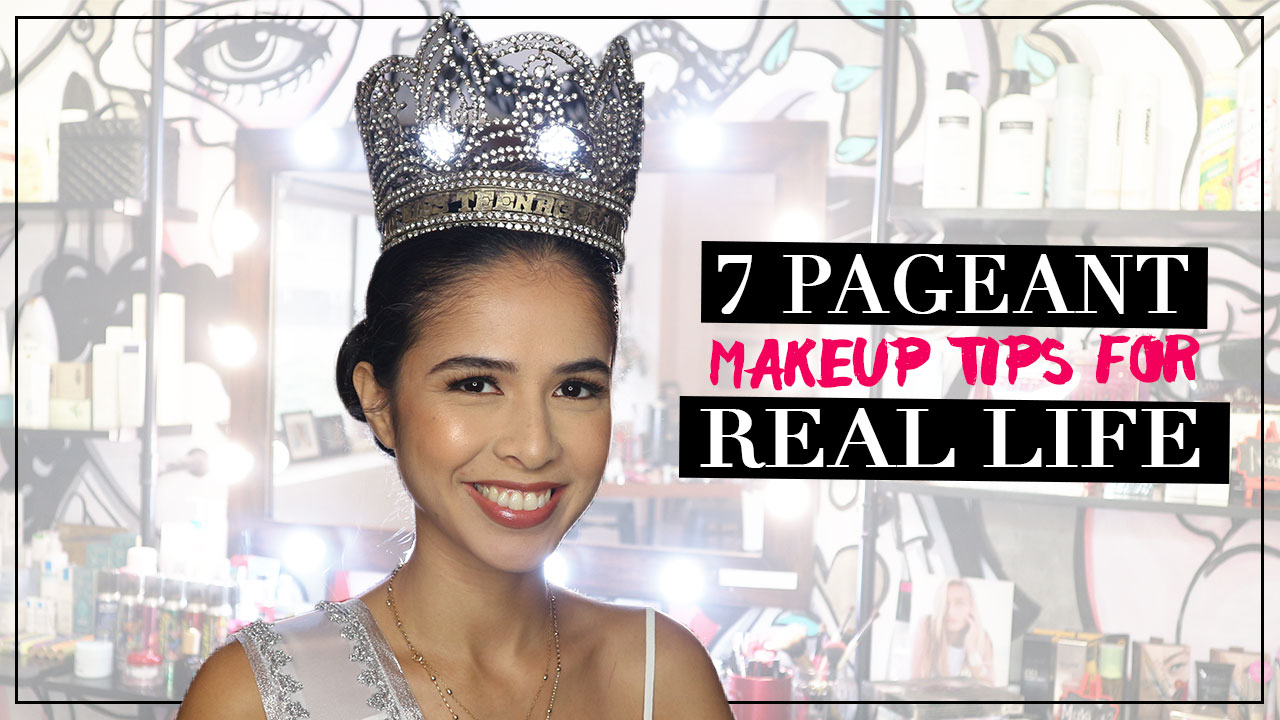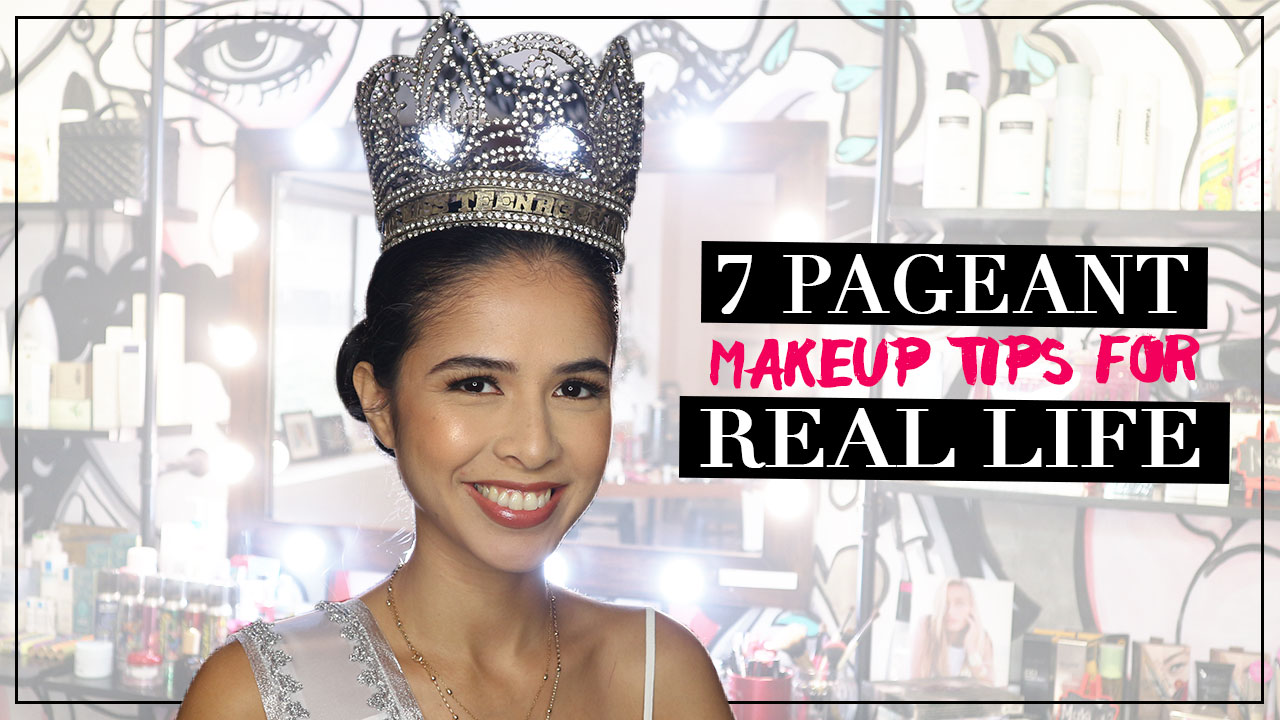 By: Frances Sales
Is it because she used to be an actress? Or maybe it's because she was a beauty writer? Or why not both? The many facets of Miss Universe 2015, Pia Alonzo Wurtzbach, just keeps catching us by surprise. Among all the many things that she truly is a star of, the girl sure knows how to do a beauty vlog! Her makeup tutorials are genuinely entertaining and filled with tips and tricks for girls who want to look like her. Well, a girl can dream!
Who else should we look to but the (now, former! *cue tears*) reigning Miss Universe herself for tips on how to slay the "Pageant Look Makeup"? On the official Miss Universe Youtube channel, Pia blessed us all with her very own tutorial for this look!
Pageant makeup is obviously made to be much fiercer than everyday makeup. It is a look that takes into consideration strong lights that can wash out complexions and cause makeup to melt with all the heat from the light. This look is also made for high-definition cameras, so the look is made to be applied thicker than your normal wear to surely cover up imperfections. Thankfully, most of us don't live our lives in front of cameras. However, thanks to social media, we do share more photos of ourselves than needed – so, might as well make the most out of it by making it good. What better way to do this than to take a leaf out of a beauty queen's book?
Tip 1: Create a flawless base.
A beauty queen needs to properly prime her face to ensure smooth application of makeup. This also keeps everything in place even under the harsh lights. On a regular day, you wouldn't really need a primer (unless you'll be at an event all day). Using primer everyday may cause your pores to clog and who wants clogged pores, right? Just make sure you prep your skin with the right moisturizer and your makeup will glide on smoothly!
Tip 2: Use three shades for eyebrows.
In Pia's makeup tutorial, she mentioned that she uses three different brow pencils to create her gorgeous brows. Using three colors adds that element of dimension, allowing your brows to have that more natural finish to it instead of simply looking like one black streak above your eyes.
Tip 3: Don't use black or gray eye shadow.
Pia personally stays away from using black or grey tones. She suggests using shades of brown for a softer and more subtle finish – and it complements all skin tones. Going for that all natural look spares you from the trouble of worrying about having a look that comes off as too intense or made up. She adds that brown shadows like copper, coffee, and caramel matched with warmer colors like gold, pink, and purple look great with Asians' dark brown eyes.
Tip 4: Draw a thin line of liquid liner near the lash line.
Eyeliner definitely helps give that eye some definition. Pia likes to tightline her eyes to make them pop without using too much eyeliner. 
Tip 5: Use highlighter wisely.
With all the powders and blushes and contouring you've piled on your face by now, you are most likely going to end up looking matte and flat. Putting a little bit of highlighter on top of your cheekbones, brow bone, inner corners of your eyes, and on your cupid's bow will help give you that fresh and dewy look! But remember to use highlighter sparingly! Too much of this could make you look like you're shining too bright like a lost diamond on stage!
Tip 6: Make sure everything is waterproof.
Be pageant ready by making sure that your makeup won't run or smear. You never know, you might be bringing home that crown or bringing home a frown! Either way, just be ready and come to battle with waterproof gear!
Tip 7: Know when to stop putting on makeup.
Pia's golden rule in pageant makeup: "You have to know when to put the brush down." As they say, too much of anything is good for nothing!
Armed with these tips, make the world your runway and always strut in style!