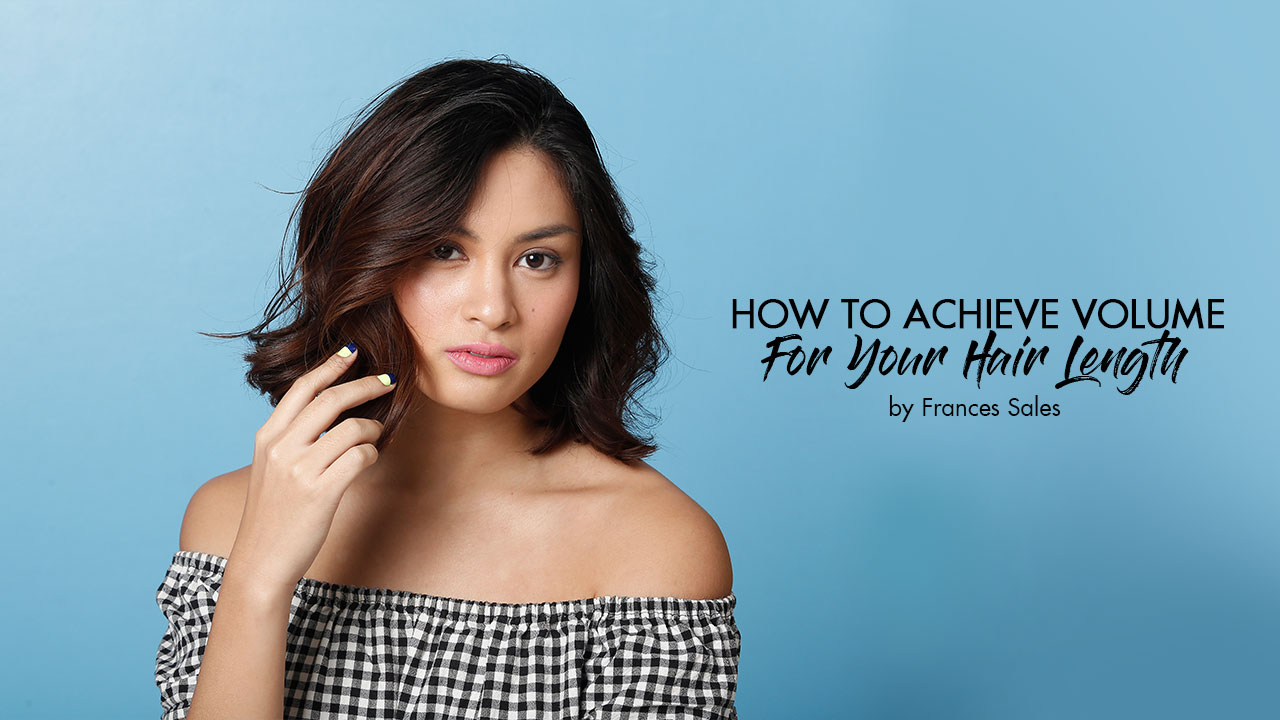 If you clicked on this article, chances are you have super fine and flat hair like I do, and your dream is to have a mane full of body, bouncing around your shoulders with every turn of your head. Well, I'm here to tell you it can be done with just a few simple tricks!
1. Find out if your scalp is oily or dry.
Before buying products for your hair, check what your scalp condition is. An oily scalp needs daily cleansing with a gentle shampoo while a dry scalp may need to be washed just once or twice a week. I do want to share that dry shampoo is a friend of both types! Dry shampoo like TRESEMME DRY SHAMPOO INSTANT REFRESH, P450, will soak up extra oil on an oily scalp at the end of the day or after a workout, while TONI&GUY DRY SHAMPOO CLEANSE, P990, will absorb odor and dirt, making a dry-scalped girl feel better about her no-shampoo days. Best of all, dry shampoo adds volume so spray away!
2. Use volumizing products.
When buying shampoos, conditioners, and styling products, always look for the words "volume," "fullness," "bounce," "boost," and "lift" on their labels. I avoid anything that says "smooth," "sleek," and "straight" because I know those products are full of ingredients that will just flatten my hair.
3. Change your part.
Don't let your hair get lazy! Switch up your part every other day to keep hair at the roots standing.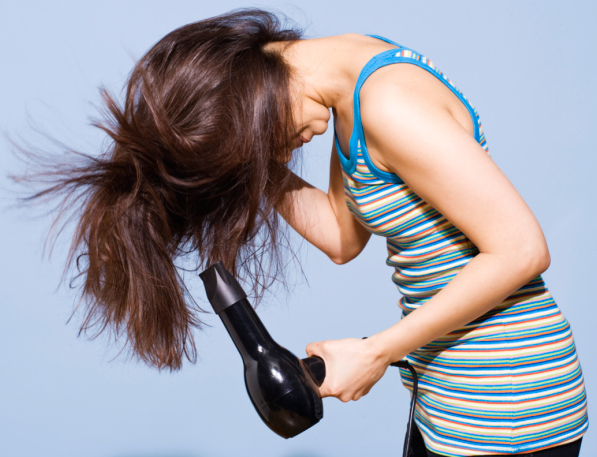 First, pat hair dry with a microfiber towel. When hair is just damp, flip your mane over and blast your scalp with your blow-dryer at a low temperature setting (hot air on scalp can cause extra oil production). This will lift up roots so hair won't lie flat on your scalp.
Heat is the enemy of fine hair because high temperatures quickly damage the fine hair shaft. So air dry your hair as much as possible. You can combat the lifelessness of air-dried hair by spritzing sea salt spray all over, then scrunching it up. The texturizing effect of this product (try TONI&GUY HAIR STYLING CASUAL SEA SALT SPRAY, P890) makes hair look sexily tousled.
Now here are more tips for different hair lengths:
A pixie cut or a bob is great for fine locks because it doesn't have mass to weigh it down and make it look flatter. However, not styling short hair will make hair lie flat on your head so you'll need to spend extra minutes in front of the mirror with volumizing products.
First, blow dry hair upside down then when it's damp, spritz DOVE HAIR TREATMENT VOLUME ROOT LIFT SPRAY, P299, at the roots. Right side up now, use a round brush to blow dry hair up and away from the scalp for lots of thickness. Lock in your volume with TRESEMME SALON FINISH EXTRA HOLD HAIRSPRAY 75g, P189, a hairspray that won't leave you looking like a helmet-head.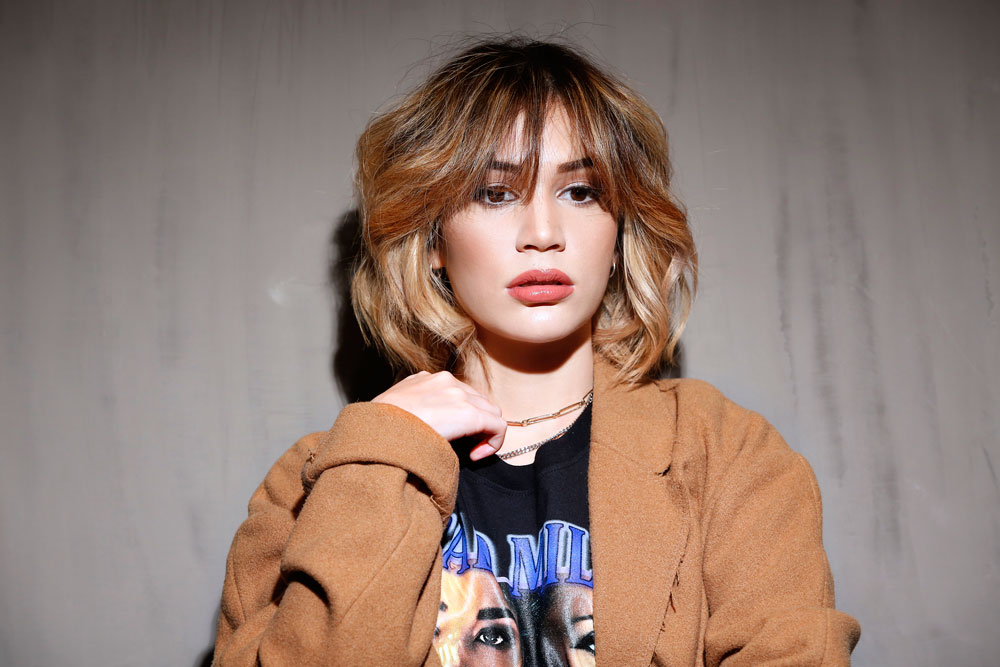 Hair that brushes shoulders is the best length for us fine-haired gals. It's not too short so that you constantly have to style it but it's not too long that it weighs down hair. Here's a styling secret if you want extra oomph: Add waves!
First, spray hair all over with IT'S A 10 MIRACLE BLOWDRY VOLUMIZER, P1,500, which will not only add body but also cut down on your blow-drying time. Now, flip hair over and blow dry, making sure to blast roots. Now, spray TONI&GUY HAIR STYLING PREP HEAT PROTECTION MIST, P780, while waiting for your curling iron to heat up. Wrap locks around the barrel, rake fingers through to loosen the waves, and now you have big hair everywhere! Just set your look with TRESEMME HAIR SPRAY EXTRA HOLD, P689, so that your sexy waves stay bouncy all day.
The weight of long hair will make fine hair flatter, so locks that flow down your back is generally not advised. If long hair is what you want, however, you can ask your stylist to cut light layers throughout to add texture to your hairstyle. Then when you're styling at home, use a product like TONI&GUY HAIR STYLING PREP VOLUME PLUMPING MOUSSE, P870, to give hair more body. Another useful tip for long-haired girls is to color your hair. You can have it done professionally and your stylist will use different shades to make your hair appear thicker. My stylist, for example, lightens my hair near the top of my head so that my scalp isn't too obvious, then he uses darker tones underneath to give my mane dimension.
If a professional color job is out of your budget for now, you can color your hair at home. Try the easy-to-use L'OREAL PARIS EXCELLENCE, P399. Hair color thickens hair because the dye is absorbed by the hair shaft. The conditioner that comes in each DIY coloring kit also coats hair with moisture, plumping up your locks. Just choose a shade that won't lighten your hair too much because bleach can damage your already fine strands.