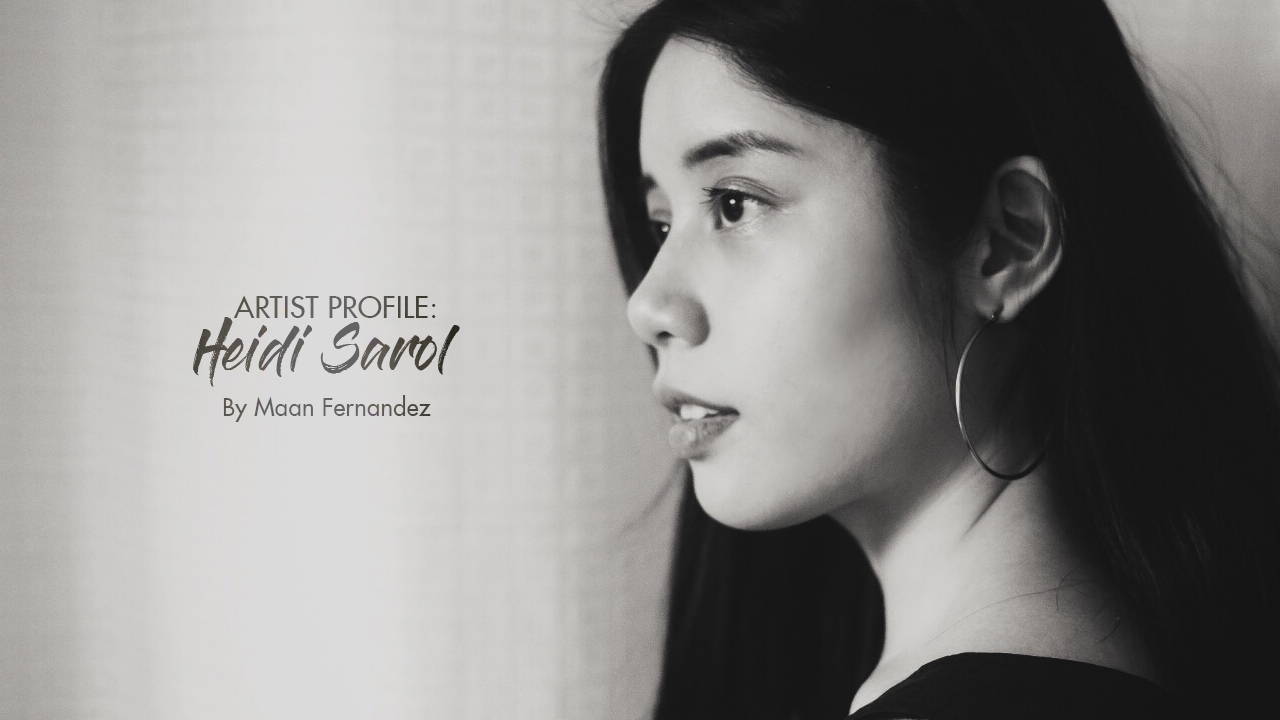 If you ask me to name an artist who has been a great delight to work with, Heidi Sarol would definitely be one of the names you'd see on top of that list. Very collaborative and present on set, she helps get things done quicker and more efficiently. Plus, she's very humble and friendly—you wouldn't guess that she's worked with big publications and brands such as MEGA Magazine and L'Oreal Paris!
Get to know this up-and-coming photographer as she shares about the best shooting advice she's received, her favorite thing about being a photographer, and more!
How did it all start for you? And when did it all start?
I started taking photos as a freshman in high school. In hindsight, I grew up with my Lolo and Kuya taking photos, so I guess it was only natural for me to follow suit. However, what really got me into photography was when I discovered teenage photographers on Flickr (Olivia Bolles, Chrissie White, and Eleanor Hardwicke to name a few). I was so inspired by their work, and I eventually built up the courage to start snapping away.
What do you love most about being a photographer?
I love being able to meet and work with talented people from all walks of life. I'm lucky to have made the best of friends through test shoots, and even client shoots. In my perspective, one of the best feelings is to have created something beautiful born out of a collective effort.
Is this the career you've always wanted to pursue?
It's both a "yes" and a "no".
"Yes" because photography is something I truly feel passionate about. Ever since I decided to seriously pursue my passion as my career, I can say I've never truly had a "bad" day at work.
On the other hand, I'd also say it's a "No" because I always thought I would have to cave in and settle for a 9-5 job because pursuing a creative career would be too unpredictable (which funnily enough is what I love most about being a photographer now).
Name three projects you're really proud of.
The first project I'm really proud of would have to be the Calyxta February cover shoot. It was my first time photographing a celebrity, and the advocacy behind the shoot is something very close to my heart.
The second shoot I'm most proud of would have to be a short feature I shot for MEGA Magazine. It was the first time I shot for a publication, and seeing my work printed out was such an otherworldly feeling!
Finally, the third would definitely have to be shooting for LOREAL's 3-day mall activation. It was the first time I worked with such a big brand, and to have them trust me with manning my own booth at one of their events is something I would consider to be a career milestone.
What would you say is your signature style when it comes to photography?
I think my style has a lot to do with vibrant colors and soft, natural lighting.
The best professional advice you can give?
Learn to make opportunities for yourself. Don't be afraid to make the first move, and never sell yourself short.
The best shooting advice that you have received?
"You learn more from a bad photo than a good one."
What was your favorite layout from the shoot?
It was really hard for me to choose, but definitely the first layout. I loved how the orange wall went so well with Carla's outfit.
What do you do in your spare time?
When I'm not photographing for clients or doing test shoots, I love making videos for my Youtube channel. I post thrift hauls and guides because I just can't stop myself from shying away from a good deal.