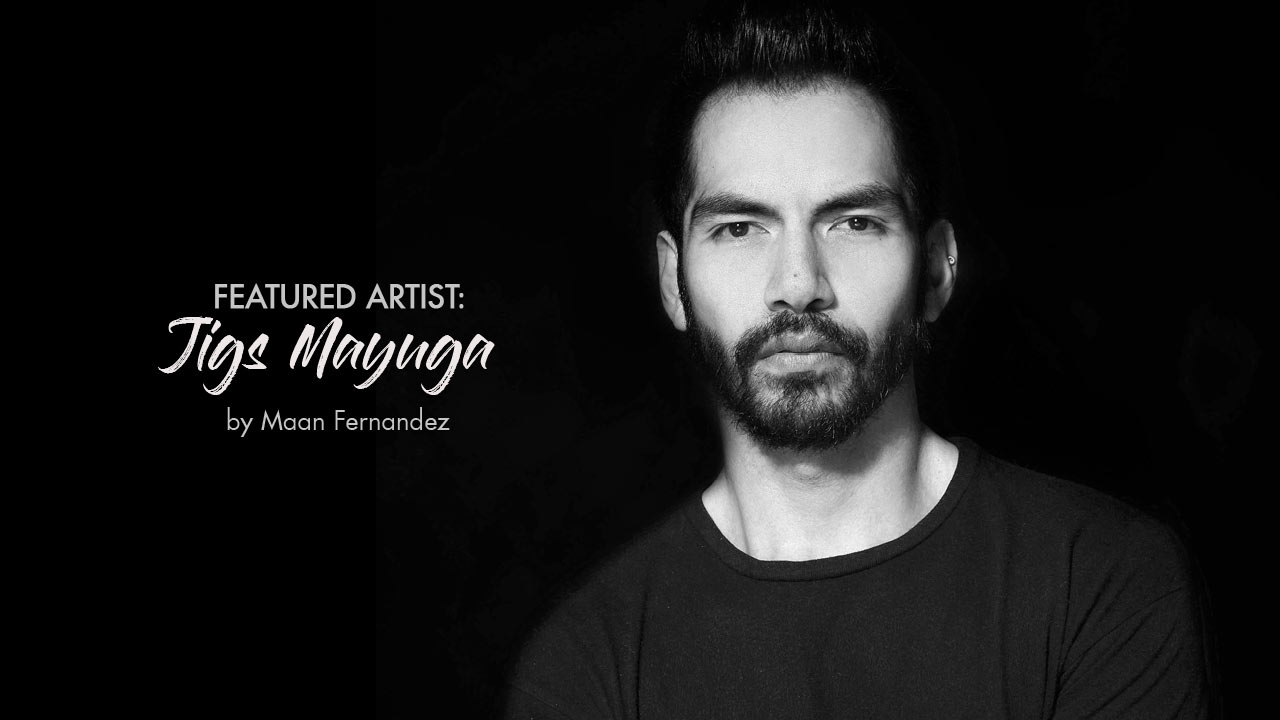 It's almost close to impossible to miss out on this name if you're big on the beauty scene. From globetrotting as a flight attendant to pursuing his passion for the arts, Jigs Mayuga has definitely secured his spot as one of Manila's top celebrity makeup artists.
He has also been a staple artist for Calyxta—from welcoming in January 2017 with our cover shoot with Vanessa Matsunaga, to creating empowering looks last March 2017 for Karen Davila, to transforming our August 2017 #CalyxtaGirl, Andi Manzano, into iconic K-Beauty looks, and up until our most recent shoot with him for our February 2018 cover girl, Carla Abellana. Jigs has also collaborated with us on one of our biggest events for 2017, #ColorMeGorgeous, where he did a live makeup workshop on how to recreate five of 2017's biggest beauty trends.
Learn from the makeup maestro himself by reading up on our quick chat with Jigs Mayuga!
1) How did it all start for you?
I was actually a flight attendant by profession when I first started after I graduated from college. But even then, when I was still flying, I would do the makeup of the other girls when we weren't working in the galley or in the aisles during service, and even during our layovers abroad. Whenever I'd get bored, I'll bug the girls to go to their rooms to do their makeup before we go to the airport for our flight. So it has always been kind of a hobby. But then when I got laid off in 2004, I decided to pursue it full-time. I studied in Center for Aesthetic Studies, which, ironically, I'm partners with now. So I'm actually a partner in that same school that I studied in 2004. That's basically how I started.
2) Who was your first biggest client?
My first biggest client would probably be Bianca Gonzales. I started working with her early in my career. So when she was still starting, when she was still doing mornings in ANC, that's when I met her, which was around 2005. Until this day, we still keep in touch. I still do her makeup for some of her projects.
3) What do you love most about your job as a makeup artist?
Ahhh, it's different every time because you work with different faces, you work with different concepts for each project—it can be a commercial shoot one day, it can be an editorial shoot, or a cover shoot the next. So, it's always different. It's always a lot of fun.
4) Is this the career you've always wanted to pursue?
Actually, yes. Although I have other artistic inclinations—when I was younger I used to draw, I used to sing. But makeup was always, I think, the most fulfilling, and it's always something I'd set aside time for even before I started to pursue it professionally.
5) What's the best advice you've received about makeup?
Take care of your skin because if you have good skin, you really don't need that much makeup in terms of your base, your foundation, and your concealer. And I think if you have really great skin, you can play up certain areas of the face and not really have to take so much time perfecting your skin.
6) What's your advice to those who aspire to be like you Especially those who are just starting out.
My suggestion is, well, more than anything is to educate themselves whether it's taking up a full-time course or watching videos or reading up on makeup techniques. But more than that, I think it's taking the time to practice on different faces, different skin types, different skin tones, making sure that you've covered the entire spectrum of skin tones and texture. But more than the theoretical aspect of learning is really the practical aspect that you really have to concentrate on. AND always be on time!
7) When you do bridal makeup, is there any difference from how you do a regular makeup look? Any difference in techniques?
Since I work with celebrities a lot, it's easy to forget that you're working with non-celebrities who have different concerns. When you work with brides, it's really important that you communicate very well with the bride because some brides have different preferences when it comes to makeup. It can range from the most natural to sometimes, they want really, really dark, smoky makeup, so it's very important that you communicate well with the bride so that you're both on the same page. I think more than anything, I like doing the natural approach when it comes to makeup for brides. But then, as a makeup artist, it's also important that you adjust to what the client wants and what the client needs.