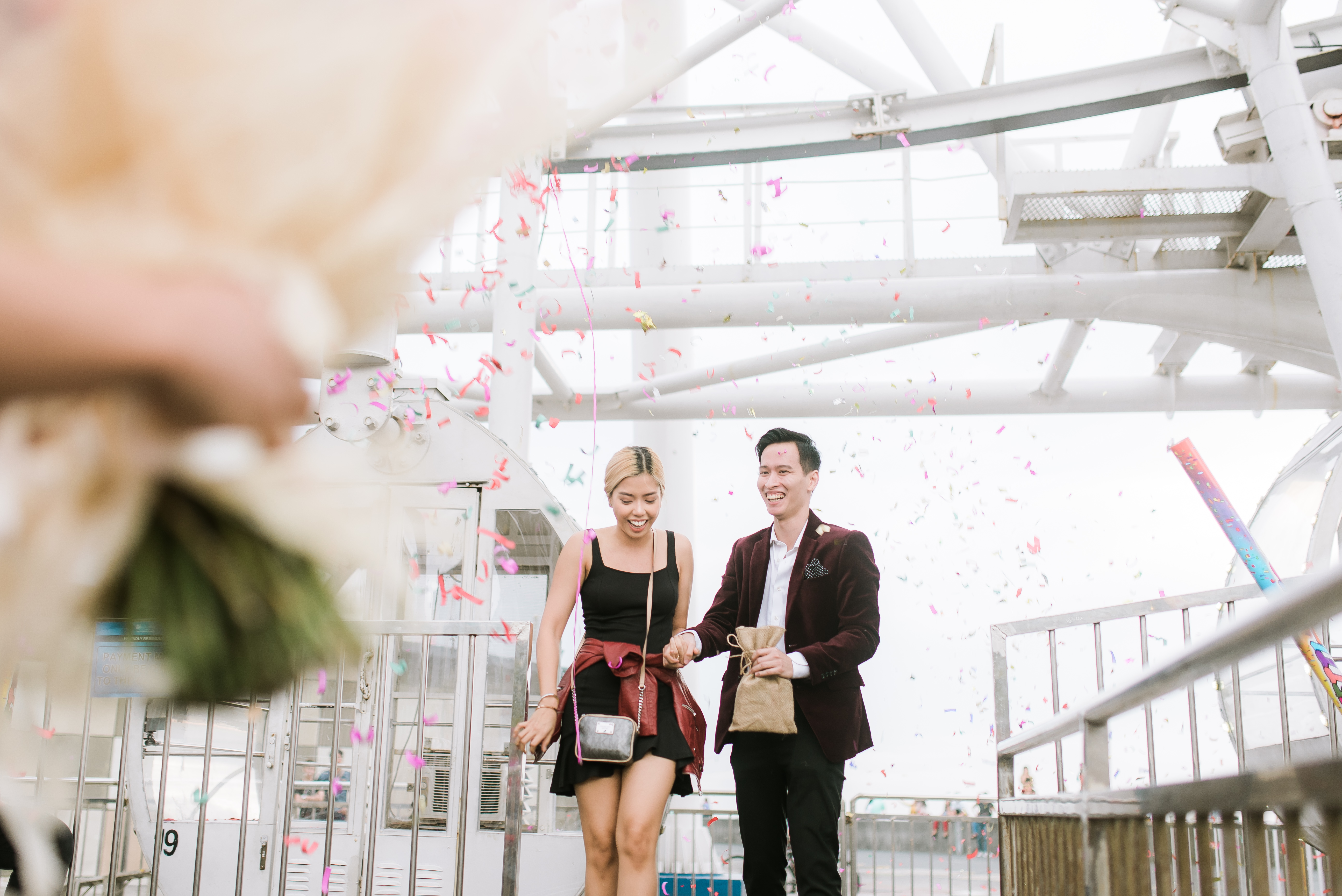 Calyxta Engagement Stories:
Gela Munoz and Paolo Salgado
January 19, 2018 at SM MOA by The Bay
Can you give us a quick introduction of yourselves? What do you do?
Paolo: I'm Paolo Salgado, a 28-year-old Creative currently running my own independent design studio, Agape Design Studio. I do brand identity work for start-ups and established companies, helping them tell their story and engage their target audience.
Gela: Hi! I'm Angela "Gela" Muñoz, a 27-year-old Company Director for my family's development corporation. Truth be told, I play many roles in our family's business, some of which are: social media manager, graphic designer, marketing head, events director, HR, and an apprentice to my Dad's position. During my spare time, I like to dabble in social media as "Gelabeef." I part-own and founded EFFY Clothing (an online street style clothing brand), and I am also a freelance fashion stylist.
When did you start dating? How did your love story start?
Paolo: We started dating five years ago, back in 2013. We had a lot of mutual friends – my college classmates were her high school friends. Our love story actually started through Facebook! I would always see Gela's profile, commenting on our common friend's posts and found myself attracted to her – I was hoping that one day I would bump into her, and meet her in person! After waiting for months and still not having the chance to meet her in person, our common friend posted an artwork of mine, she commented, and soon, we were "meeting each other" for the first time in the comments section. I didn't waste anytime and quickly messaged her! Initially, my first message did not get the reaction that I had hoped for. But, I didn't give up and continued to pursue her online. After months and months of chatting, she finally agreed to go on a date with me. August 21, 2012 was the first day that we saw each other in person. A year of courtship later, she finally became my girlfriend (my first serious one)! And, after five years of officially being together, with God's (and our family's) blessing, my Facebook crush is now my fiancée!
"My Facebook crush is now my fiancée!"
What was the initial reaction after the proposal? Can you share with us the story?
Gela: Honestly, I felt like it was my birthday or that I already got married – it was such a joy filled, extraordinary day! I was so excited to be someone's fiancé, let alone be Paolo's fiancé! After that though, I was kind of nervous for the first ever meet-up of our families. Because, I have told Paolo before that I wanted our families to be there if ever he was to propose. Lo and behold, my nerves were uncalled for because as we entered the room that Paolo prepared for the post-proposal dinner, our families were there – happy for us both and getting along!
Paolo: A lot of relief and happiness! During the whole preparation, I would pray that even though it would be extremely hard to keep it a secret from her (she's sly like a fox and very detective like in her observations), I hoped for two things to happen. First is that I would be able to show her that I can be the man who can lead her in marriage and that God's presence will be there throughout the whole proposal. Because of God's grace and goodness, all my prayers were answered! She was beyond happy and it honestly felt like we were married already! I managed to keep her request of the actual proposal being private (we were up several feet in the air!) and include the special feeling of it being a public proposal – so many onlookers were gathered at the end of the Ferris wheel ride… we felt like we were in a movie!
Who was the first person you shared your engagement with and why?
Gela: For us, it wasn't just one person – it was our families! It was my request that if ever Paolo should propose, I wanted our families to be there with us right after!
Paolo: After the proposal at the Ferris wheel, both of our families were waiting for us at the Conrad Hotel. We made it a point to be able to share this once in a lifetime experience with both of our families first, as they are a very important part of our lives.
What was the first thing you thought about right after the engagement that's related to the wedding?
Gela: Yay! My Pinterest "Dream Wedding" board will finally come to life! Hehe! On a more serious note, that we should semi-start thinking about all the details – first the date, the venue, color scheme, and our initial guestlist.
Paolo: Post proposal, we had our first date as an engaged couple at our favorite café in BF. We chose possible dates for our wedding, talked about venues, and the number of attendees. Of course, we also talked about our planned outfits for the wedding and our color palette.­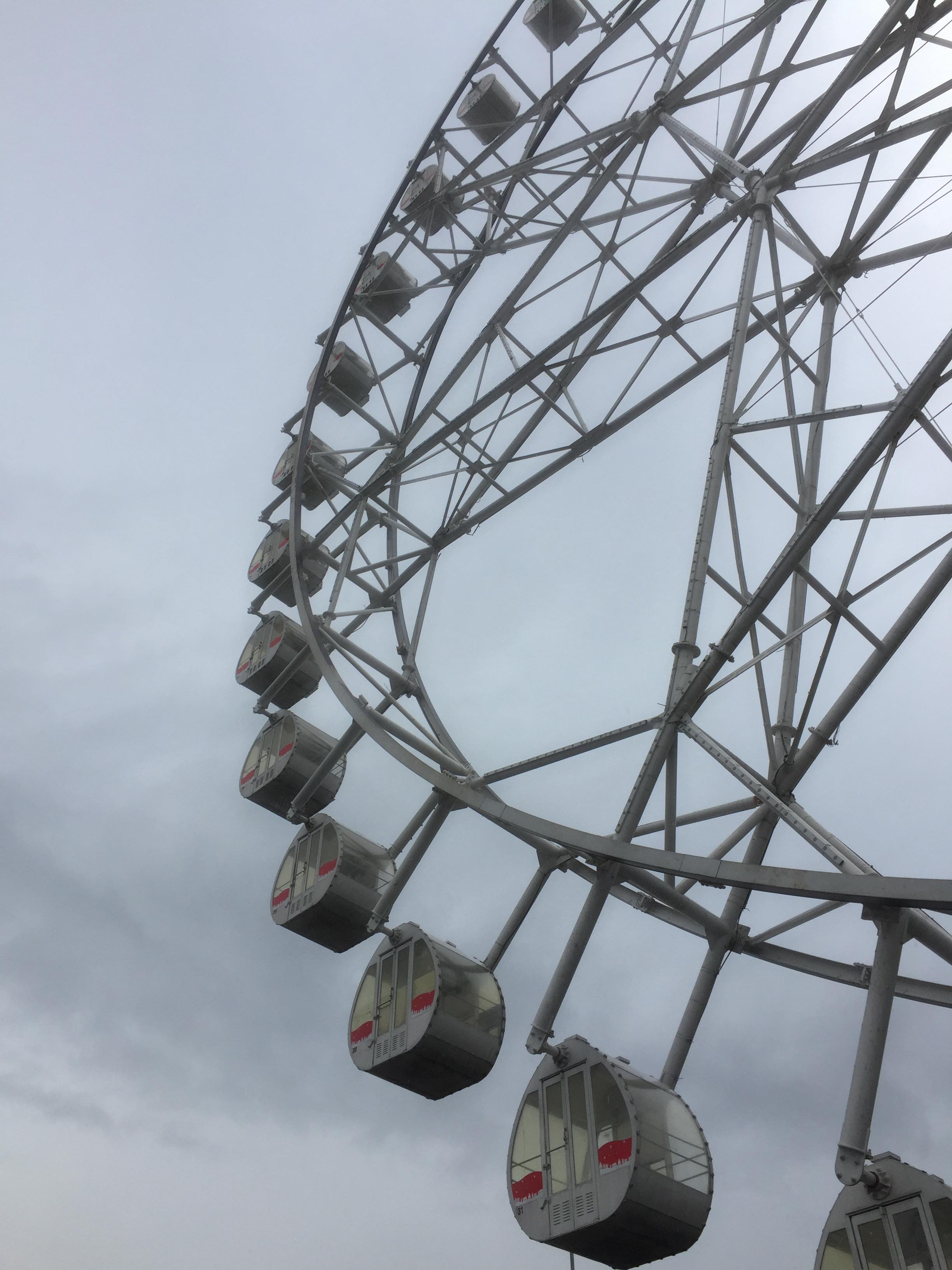 Paolo meeting with the SM by The Bay / SM MOA staff – they were very helpful with everything and helped Paolo make his proposal plans come to life!
As he is afraid of heights, Paolo enlisted my best friend, Phoebe, and his best friend, Bill, to ride the Ferris wheel with him (to conquer his fear and get used to riding it) on two separate occasions.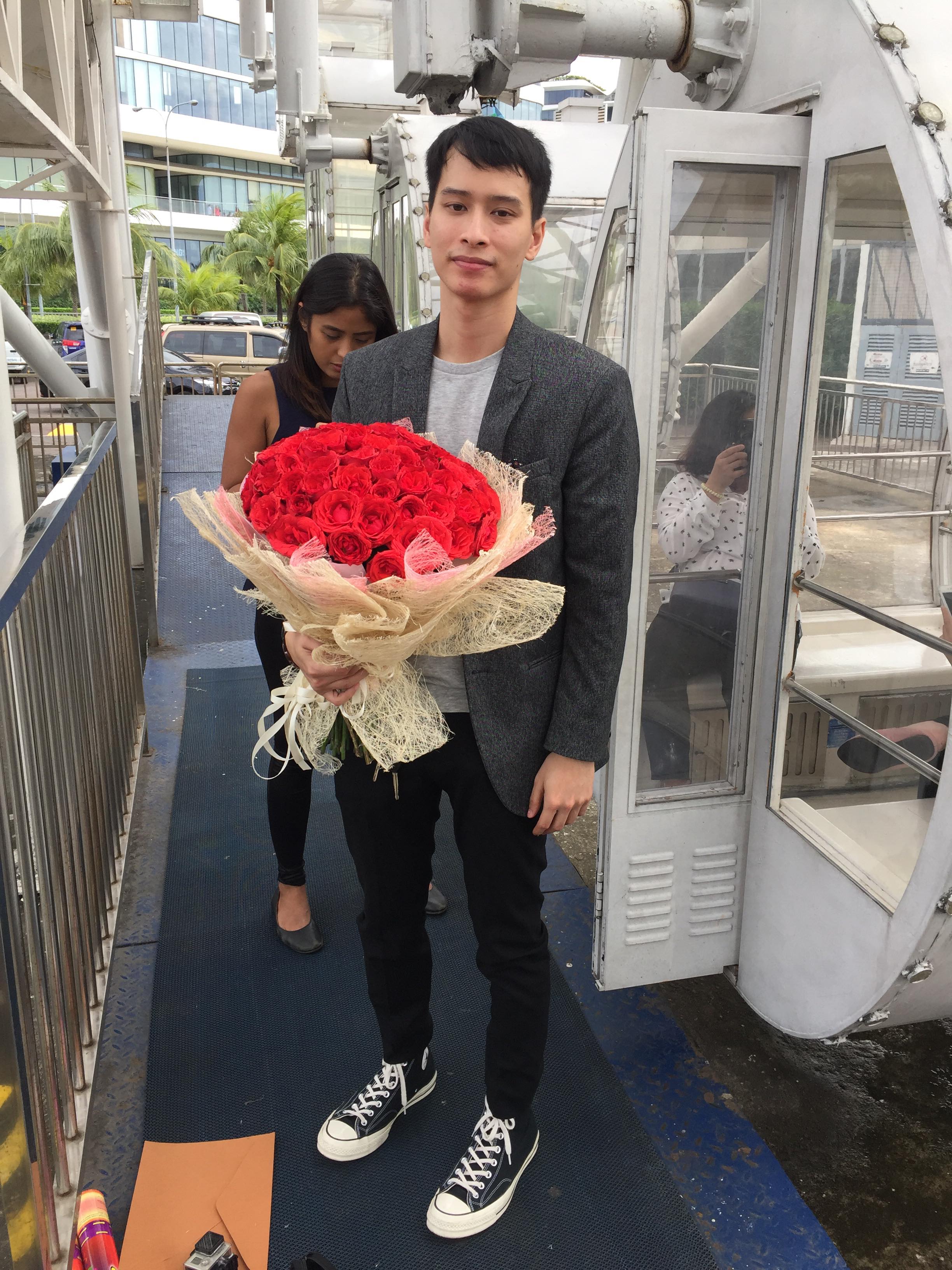 Setting up everything with the photo and video team before he picked me up!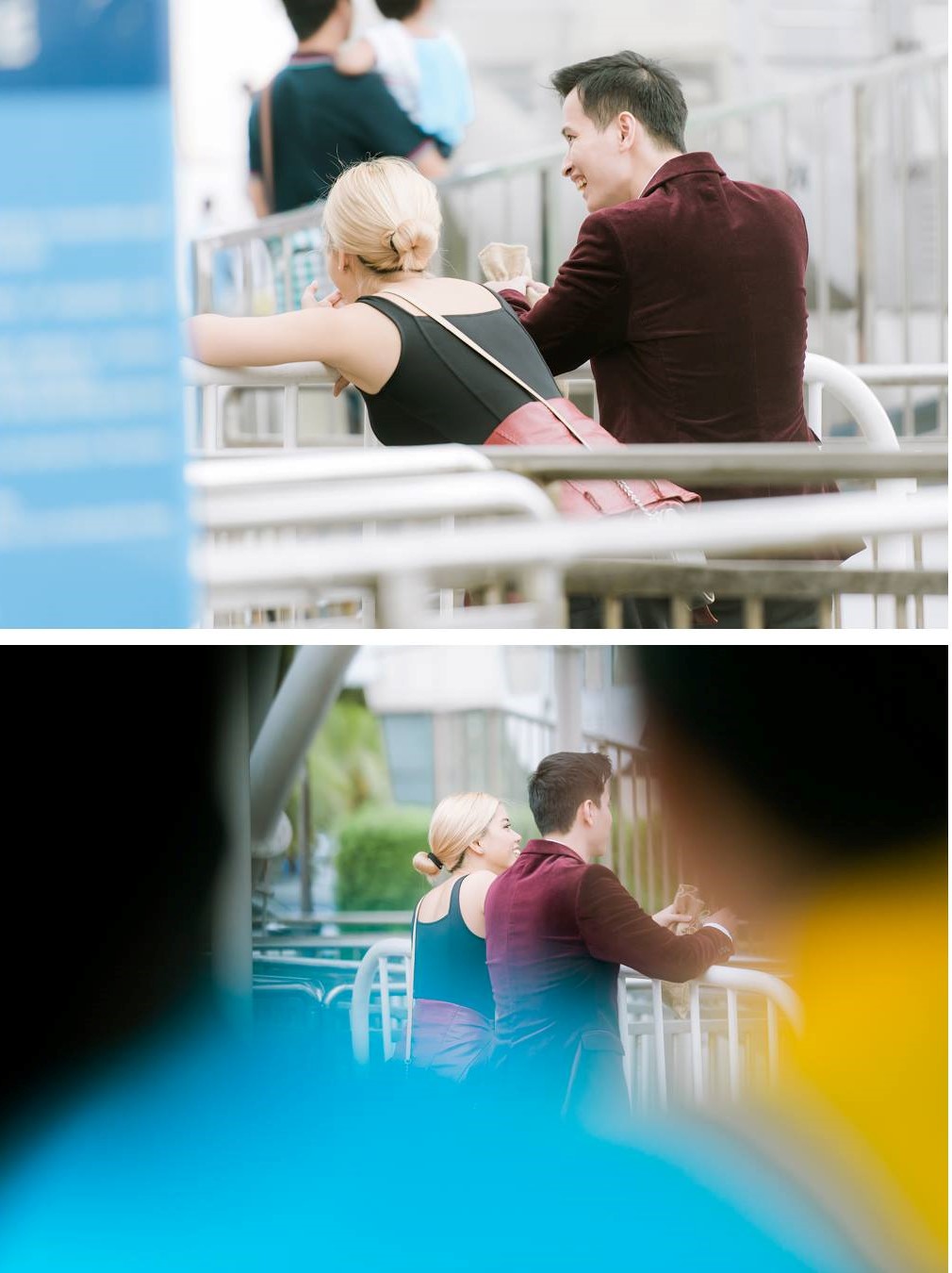 Taking Gela to the Ferris Wheel. The excuse was, we were supposedly having a farewell dinner with my balikbayan grandparents. They're "late" and thus, we needed to kill time by the bay first.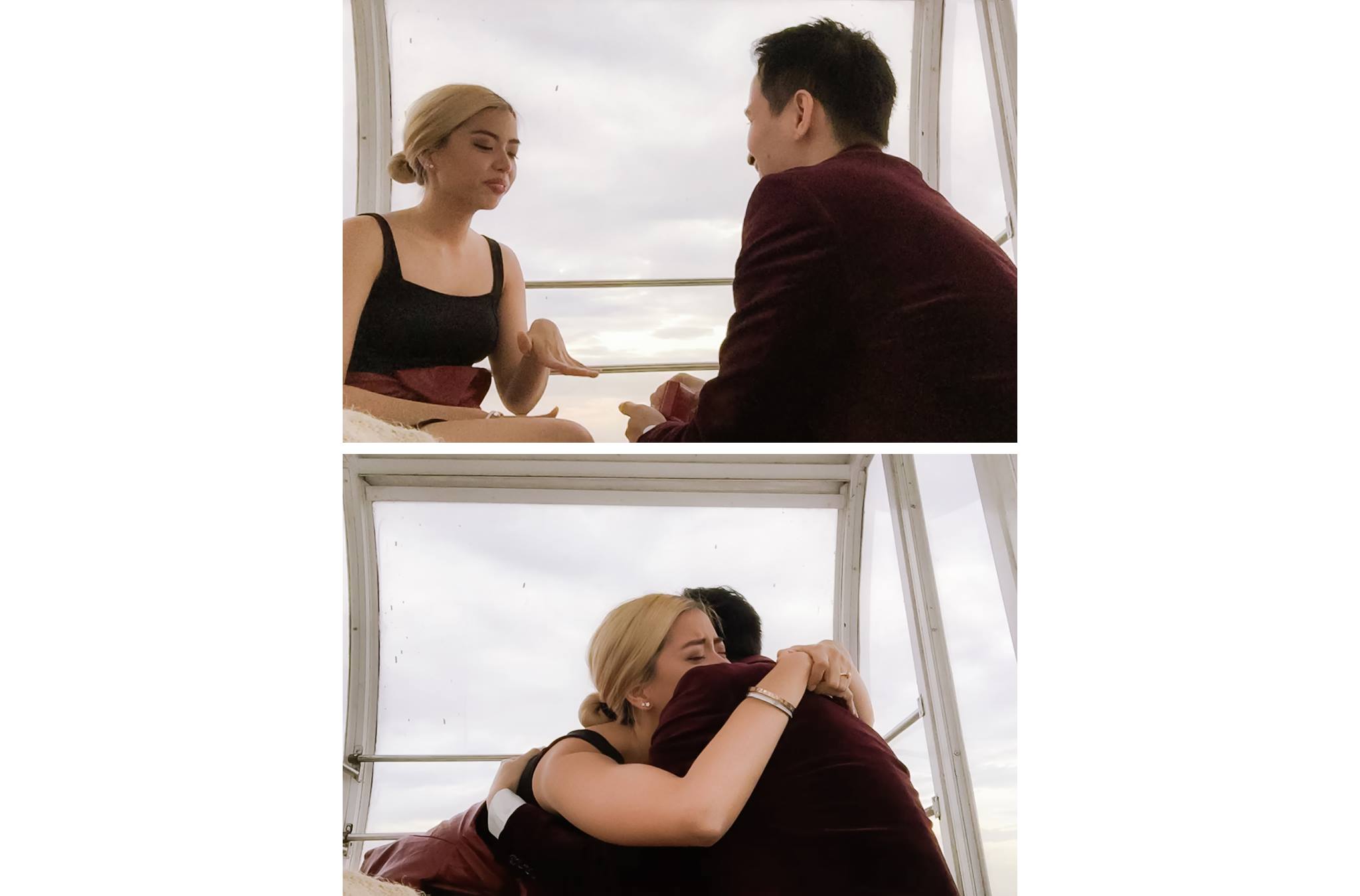 Screenshots from my phone, which I used to record me asking Gela to be my future wife!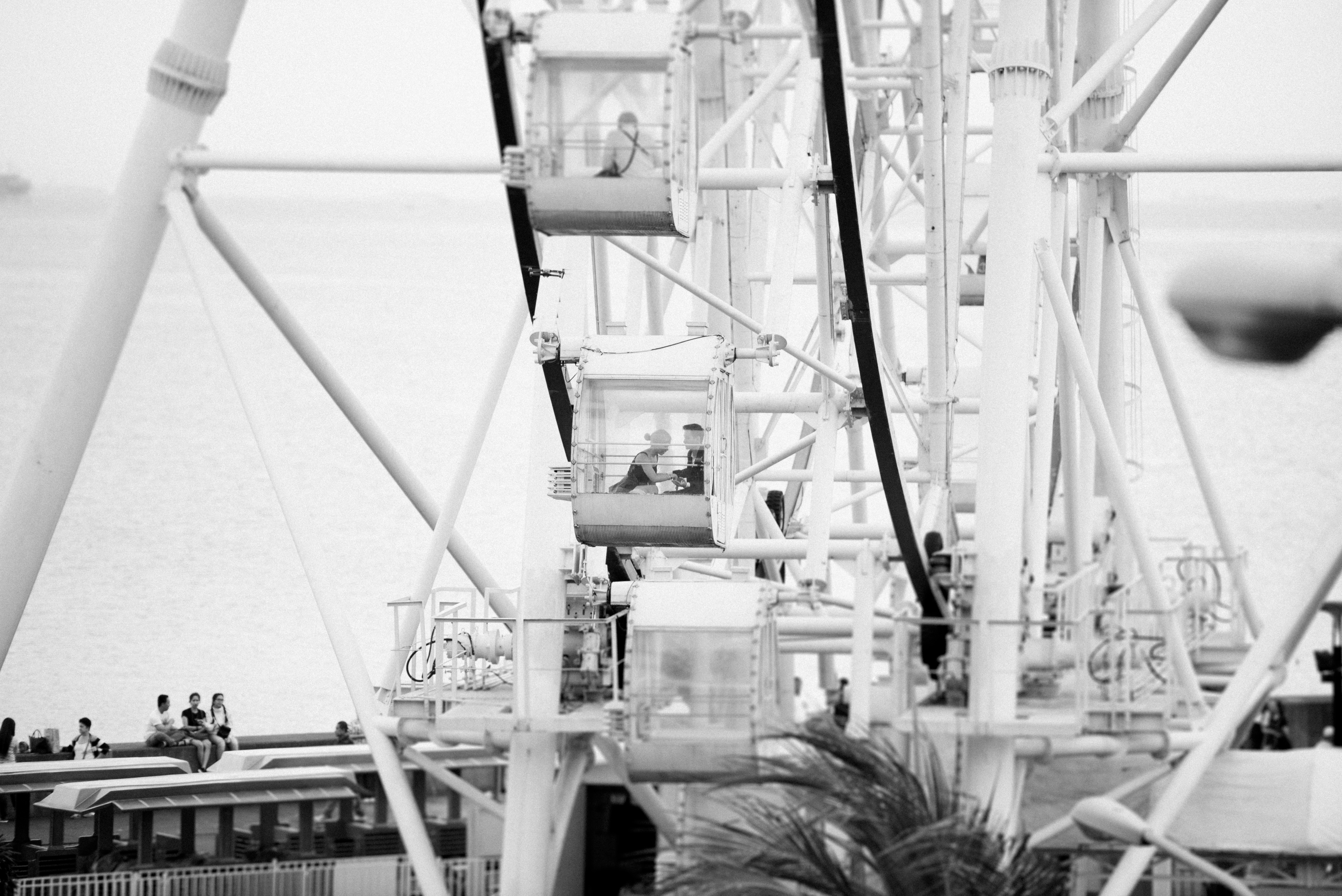 Showing Gela the video that I made for her – up in the air!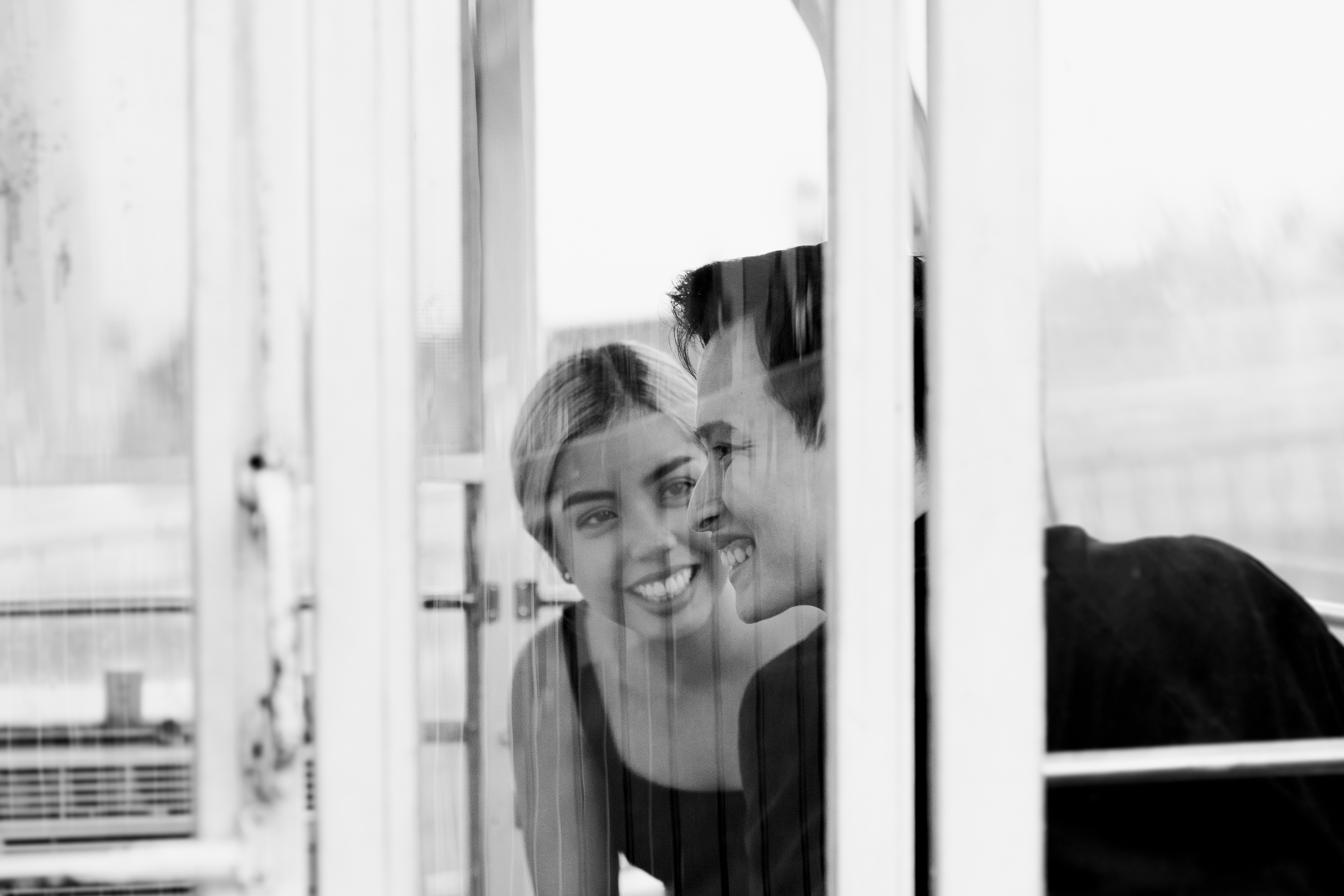 Both of us getting giddy before the Ferris wheel went higher – we already knew that something special was about to happen.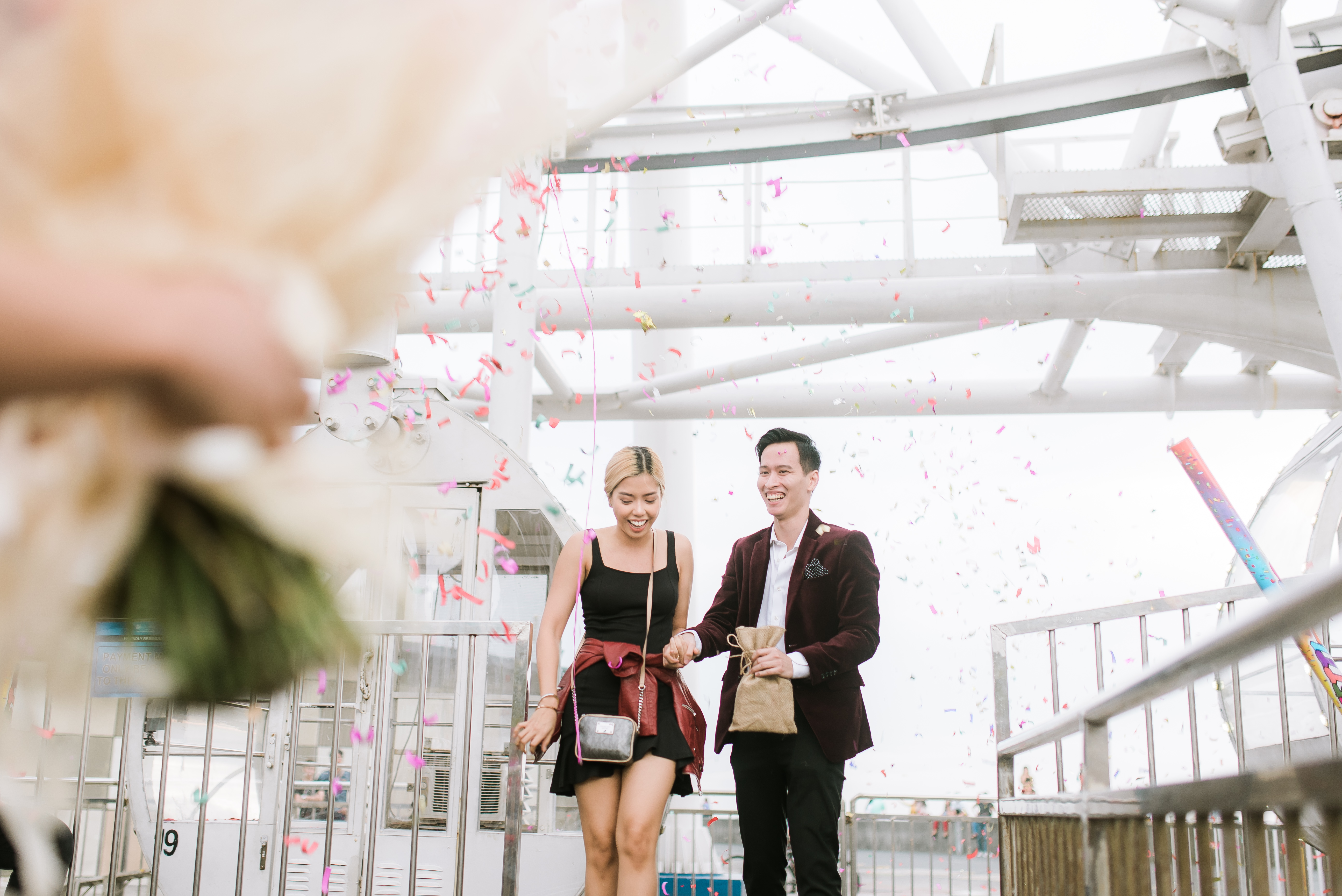 After coming down from the Ferris wheel, we were greeted by onlookers, our best friends, and confetti!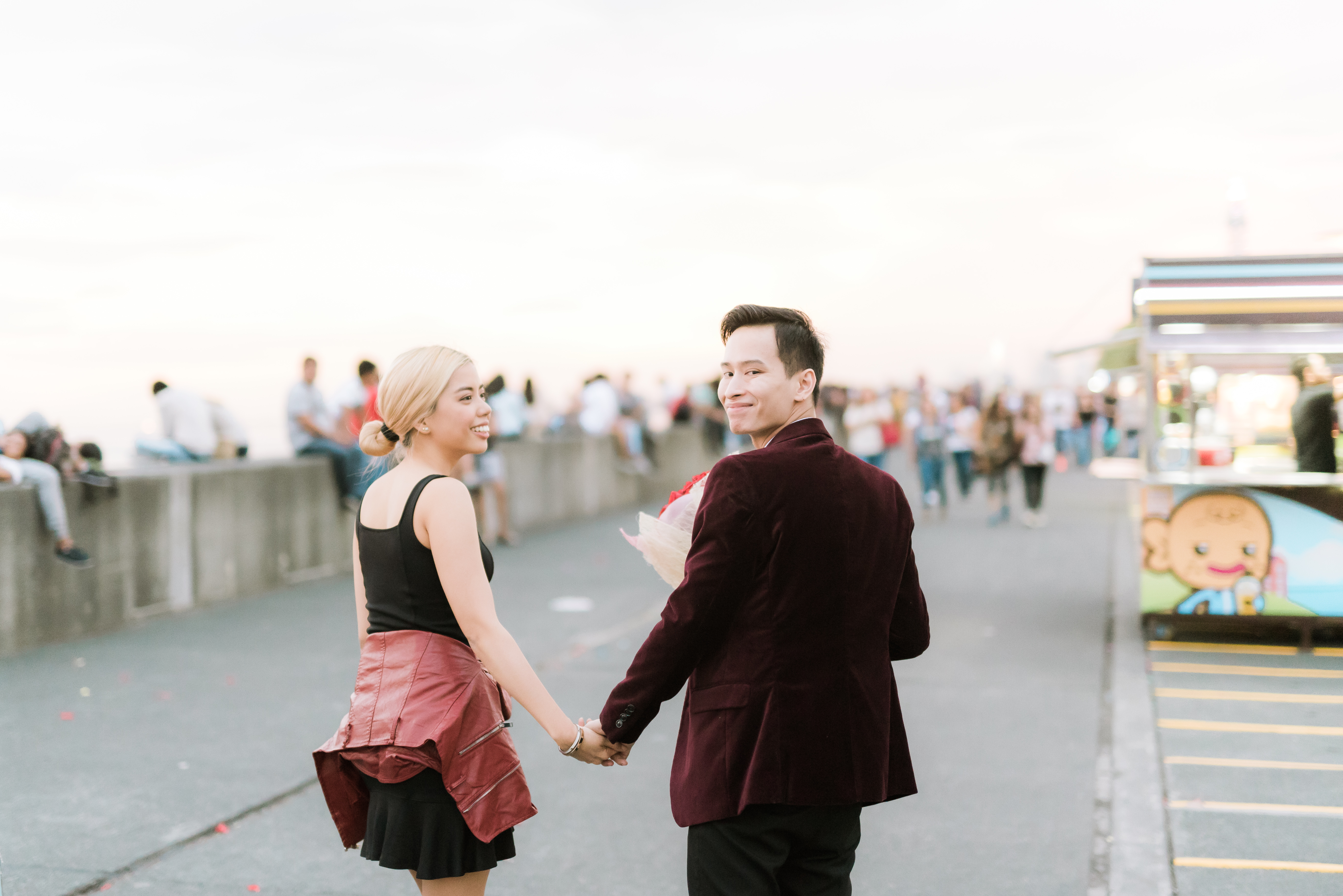 Still unintentionally matching even in our surprise proposal! #AlwaysMatchy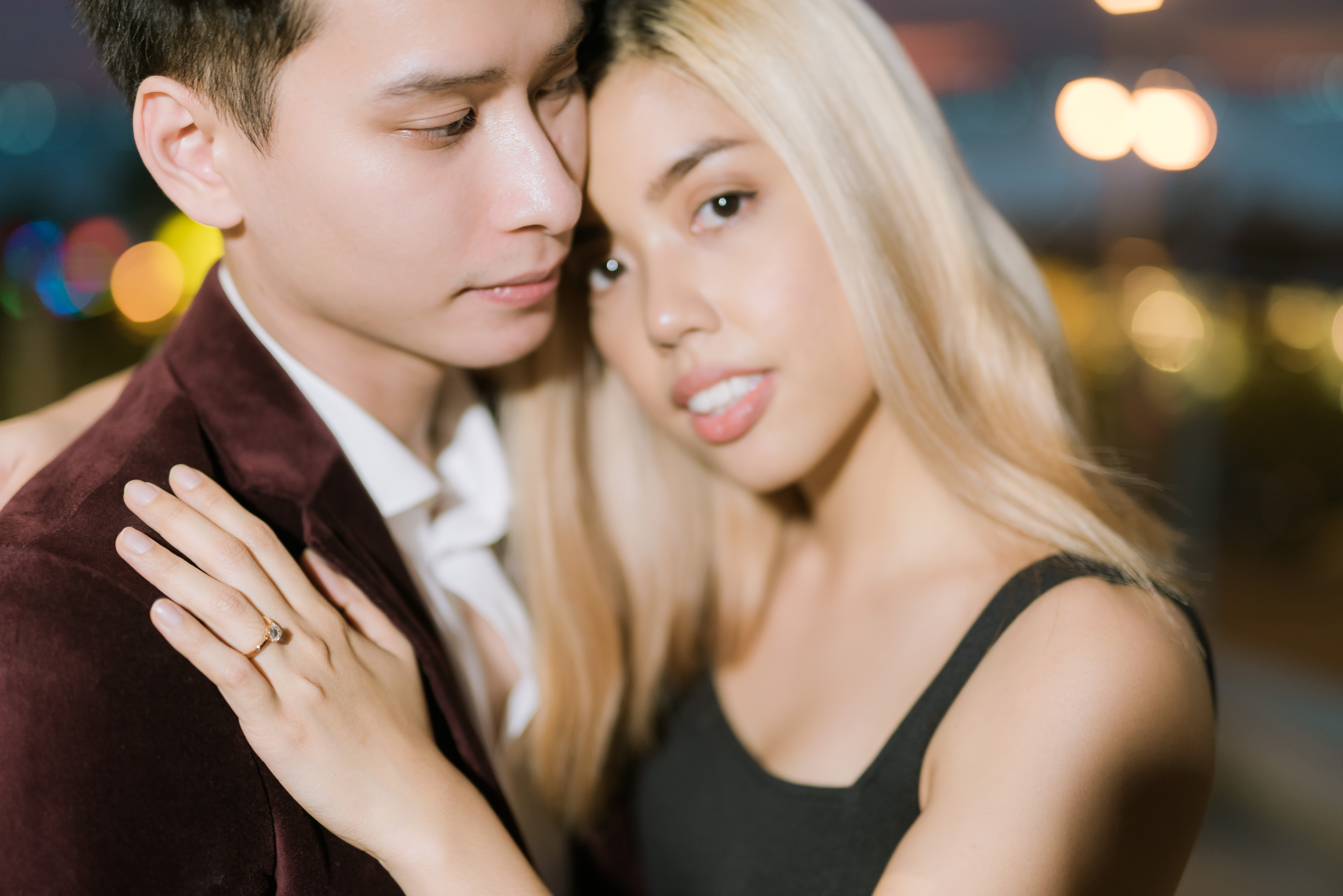 Paolo proposed with a beautiful diamond atop a gold Tiffany cut ring.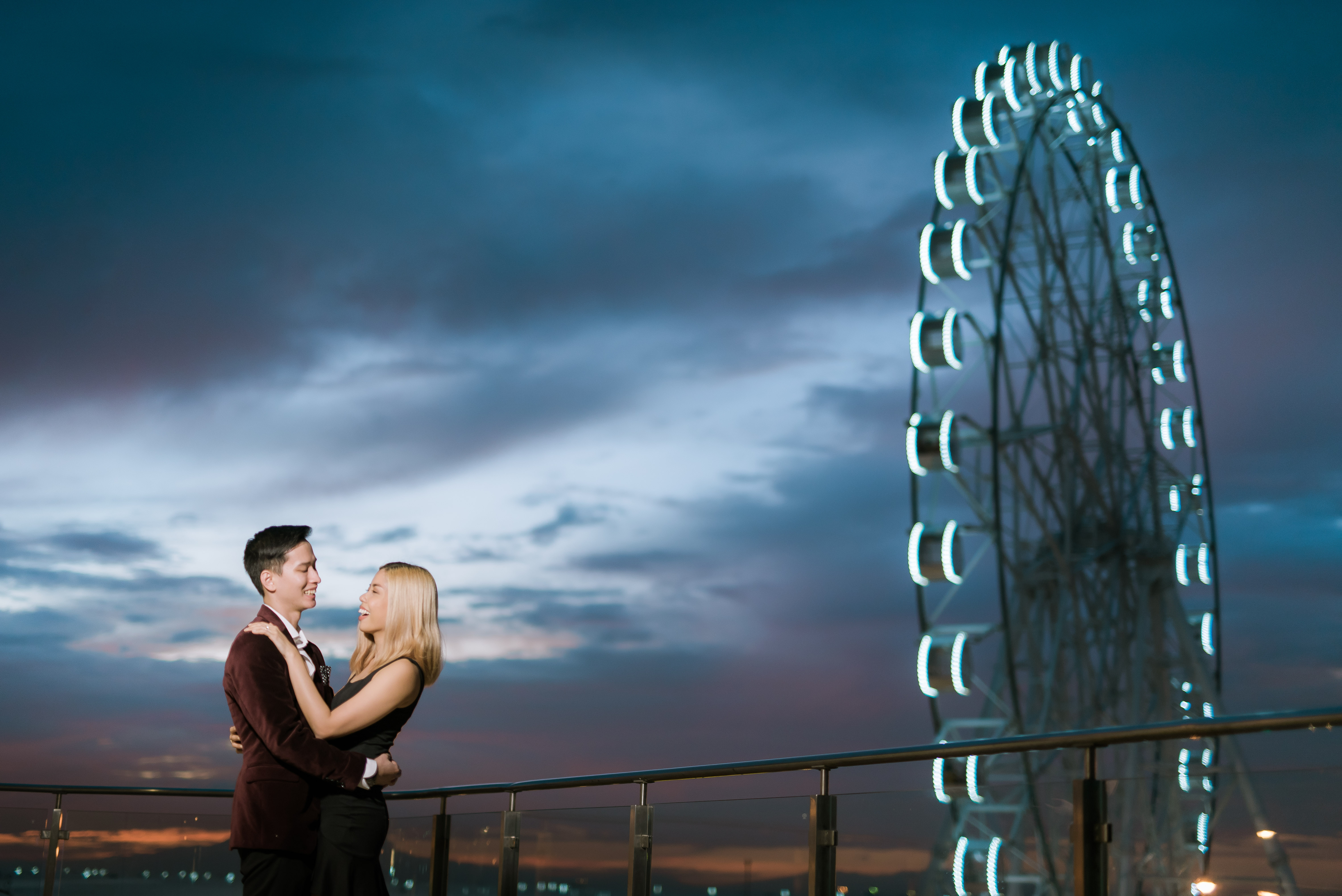 Posing in front of our new favorite ride.
Want to share your engagement story with us? Shoot us an e-mail at [email protected], and we'd love to hear more about it!