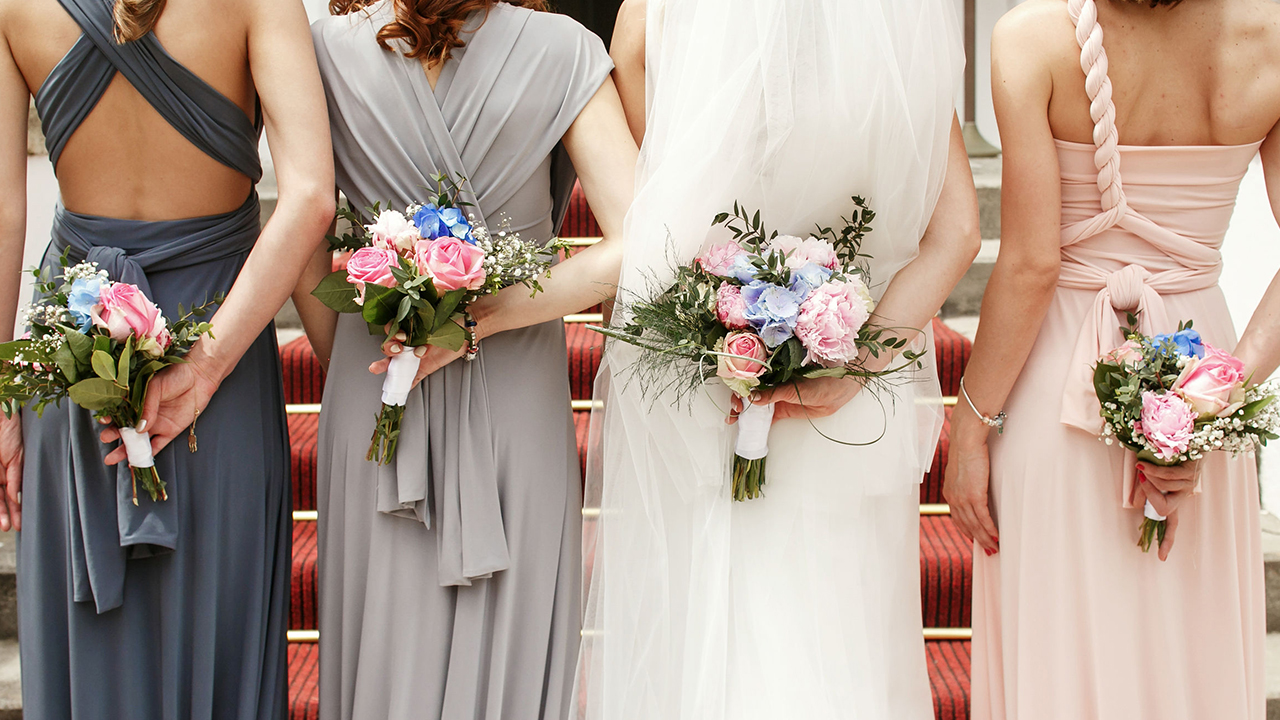 Remember that final scene in 27 Dresses when Katherine Heigl had her revenge on all the brides who made her wear hideous frocks when she served as their bridesmaid by making THEM wear those frocks to her wedding? The lesson here is to be kind to your bridesmaids, and don't dress them in ugly costumes.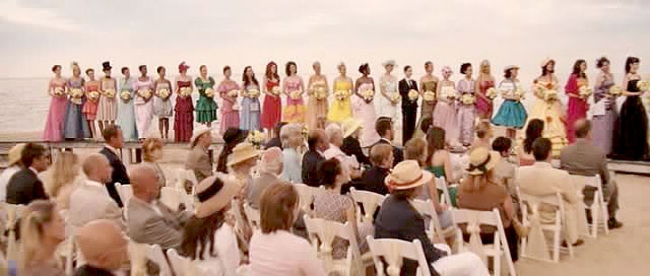 Enter the mismatched bridesmaid gown trend, where the entourage aren't fully required to wear exactly the same things and can choose different dress styles that can express their individuality (and best assets! Hello, collarbones!). While Katherine Heigl's character took the mismatched trend to another level, when done right, this trend can take your wedding photos a notch higher and not look like a hot mess. Here are some handy tips on how to pull it off flawlessly:
1. Collaborate Your Girls
Discussion is key. Tell the girls what you have in mind and get their input. It would be best to talk to them all together in one go, too, so everyone can express their comments and suggestions. Consider their personalities and physique. Some dress types and colors just don't work well on different body types and skin tones. Don't give them too much leeway to shop and design their own outfits without consulting you and the rest as well, as this could potentially backfire and have someone look like the odd one out. All of you should arrive at a compromise that works for everyone. Of course, the bride still gets final say. It is your day after all.
Despite the trend being called "mismatched," it is still essential to have one common design element that ties the look together. Whether it's flowers in their hair, silver dangling earrings, or studded belts, etc., that one similar aspect will hold the look together (and look fabulous in photos!). Having someone stray or go too crazy with the accessories might make the entire "look" seem disjointed.
3. Don't force re-wearability. 
Although, as a bridesmaid, it is understandable to want to get bang for your buck with a dress that can be re-used (especially if your arrangement with the bride is that you'll take care of all wedding outfit expenses yourself). However, you may have to accept the fact that most of the time, these dresses are for one-time wear only. Do not agonize about if these dresses will be wearable elsewhere, or you'll spend endless hours discussing and revising to make it suitable for things beyond the wedding. Rock it confidently for the entire duration of the wedding and it will be worth it. Also, it will definitely get maximum mileage in the wedding photos and SDE video anyway.
4. Don't go pattern-crazy.
Patterns can be a hit or miss, especially when it comes to the wedding pictures. Unless you are totally passionate about a particular pattern, or it has some fun or relevant meaning to you, it would be safer to stay away from patterns in conceptualizing your entourage's dress theme. Unless you are willing to take that risk, best to stick with the less risky stuff like: "Same color, different cut" or "same cut, different color" outfits.
Beyond the dresses, a perfectly executed wedding theme will take into account all aspects of the wedding, from the flowers to the table center pieces, to the venue. Everything must go together, including your bridesmaids' outfits. If you're having an outdoor garden or beach wedding, best to have flowy or shorter dresses and stick with wedges or sandals for shoes. If you're in a grand ballroom, formal full-length dresses and stiletto heels would be more apt.