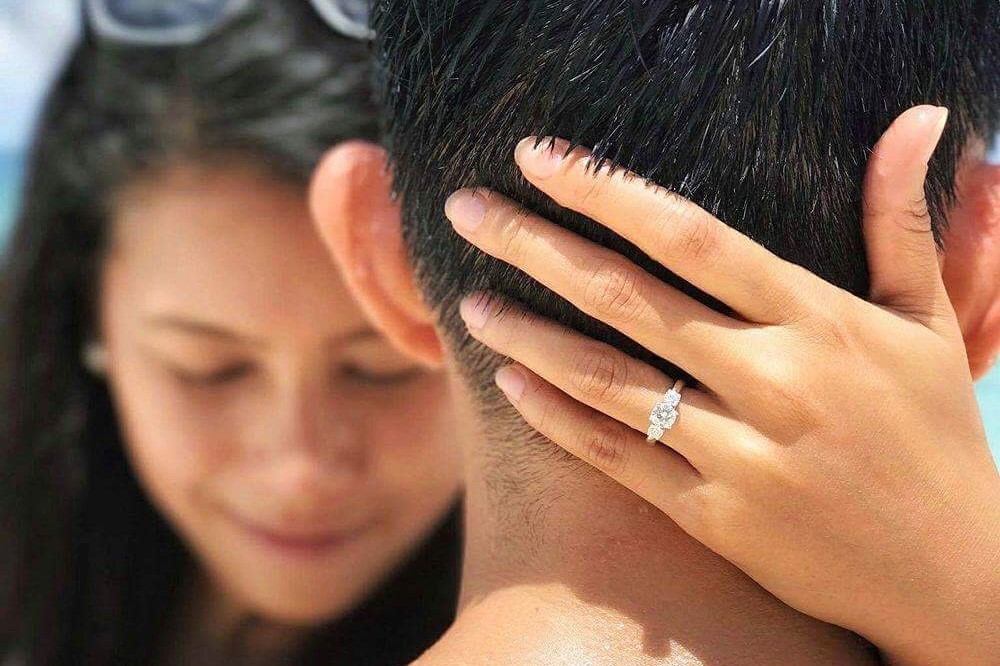 Calyxta Engagement Stories:
Karl Soriano and Denise Amora
May 12, 2018 at Boracay
Can you give us a quick introduction of yourselves? What do you do?
I'm Denise Ann Mañosca Amora. My friends call me Amora. I'm 29 years old, working as an Account Director at an Advertising Agency. My fiancé is Karl William Louise Lazo Soriano, or Kiwi in short. He's 34 years old and is working as a lawyer.
When did you start dating? How did your love story start?
We started dating in 2012. One of my girl friends became friends with Kiwi in May 2012. On May 26, 2012, he saw a picture of me and my friends together and invited us over for drinks at his house. My friend brought me with her since we were together anyway, and she introduced me to Kiwi. After exactly a month, Kiwi reached out and we started talking everyday. That's when we started dating, I guess.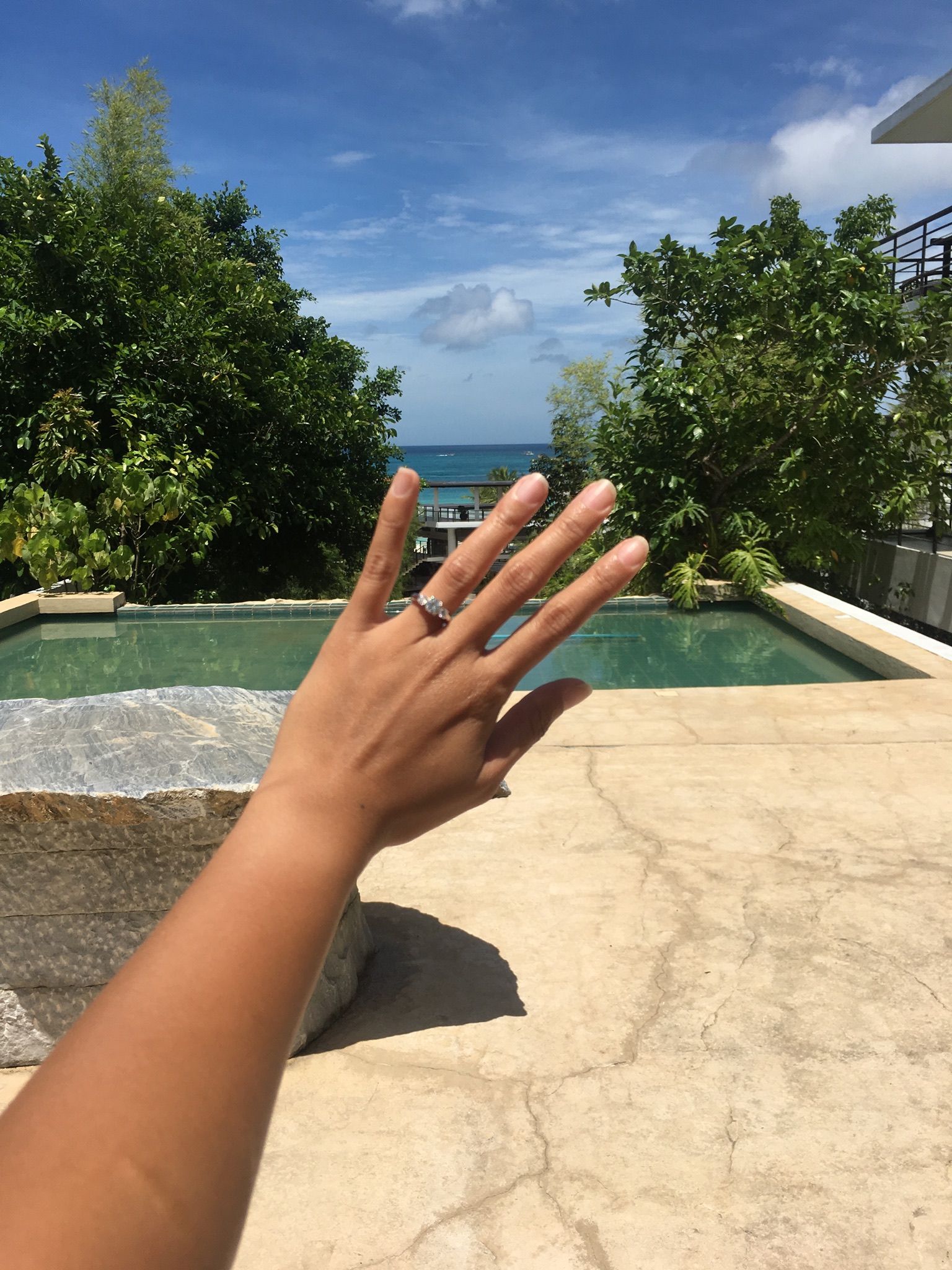 Who was the first person you shared your engagement with and why?
We messaged my mom right after it happened and since we were really going to meet up with our friends, they were one of the first to know! It was just timely that we were really going out for drinks, so we ended up with an engagement party as well!
What was the first thing you thought about right after the engagement that's related to the wedding?
My gown, the venues, and the food! I was the type of kid who'd always dream about what I wanted for my wedding, so I wasn't completely clueless about the most important things that I needed to immediately plan. I always knew the type of gown I wanted and that I wanted Bizu for our food. I also always wanted to get married in a beautiful church, so I knew I had to book those things soonest possible!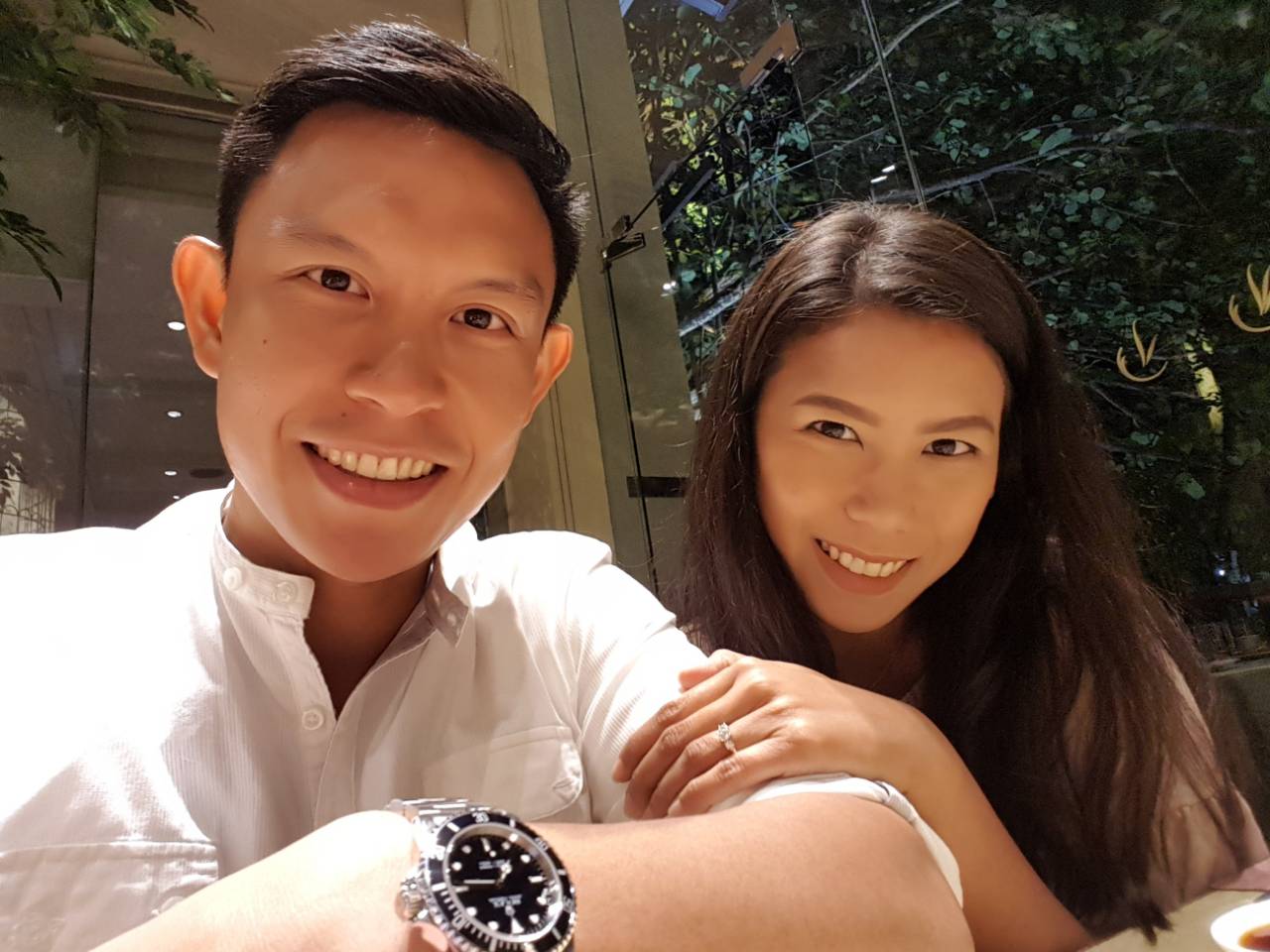 What was the initial reaction after the proposal? Can you share with us the story?
Story: We'd already been talking about our plans for the future, so getting engaged wasn't much of a surprise anymore. But I didn't know when or how Kiwi planned to propose, so that was the main surprise. We were in Boracay last May 12, 2018 waiting to go out for drinks (it was around 12mn already). While we were pre-gaming in Sur, waiting for our friends to get ready, we started talking about when he was planning to propose. I wanted to buy a bag then, so I needed to know when he was going to propose so I can decide whether to save my money for a wedding or buy the bag that I wanted. He told me that he planned to propose but maybe not that year. After that conversation, we were about to leave already to meet our friends, when he asked me to accompany him to his hotel room so he could freshen up a bit first. Since I had to pee anyway, I went up to his room. When we got there, he asked me to sit on the bed, handed me earphones and asked me to listen to a song. When I put on the earphones, the song that was playing was one of our favorites – 'Til Kingdom Come by Coldplay. He handed me a letter and while I was reading his letter, he knelt down in front of me and held up the ring as I read the last few lines of his letter where he asked me to marry him.
My initial reaction? I was just totally filled with joy and amazed at the timing of our engagement since I had no clue when he was going to do it. It was also quite surreal especially that he was able to surprise me, because usually I'm quite difficult to surprise (I usually find out what he's up to before he could go through with things). After our proposal, he said that he didn't plan a specific time to propose. He got the ring the day before he left for Boracay. He prepared the letter on the same day and just brought it anyway, in case he felt that it was the right time to pop the question. And I guess it was!
"After our proposal, he said that he didn't plan a specific time to propose. He got the ring the day before he left for Boracay. He prepared the letter on the same day and just brought it anyway."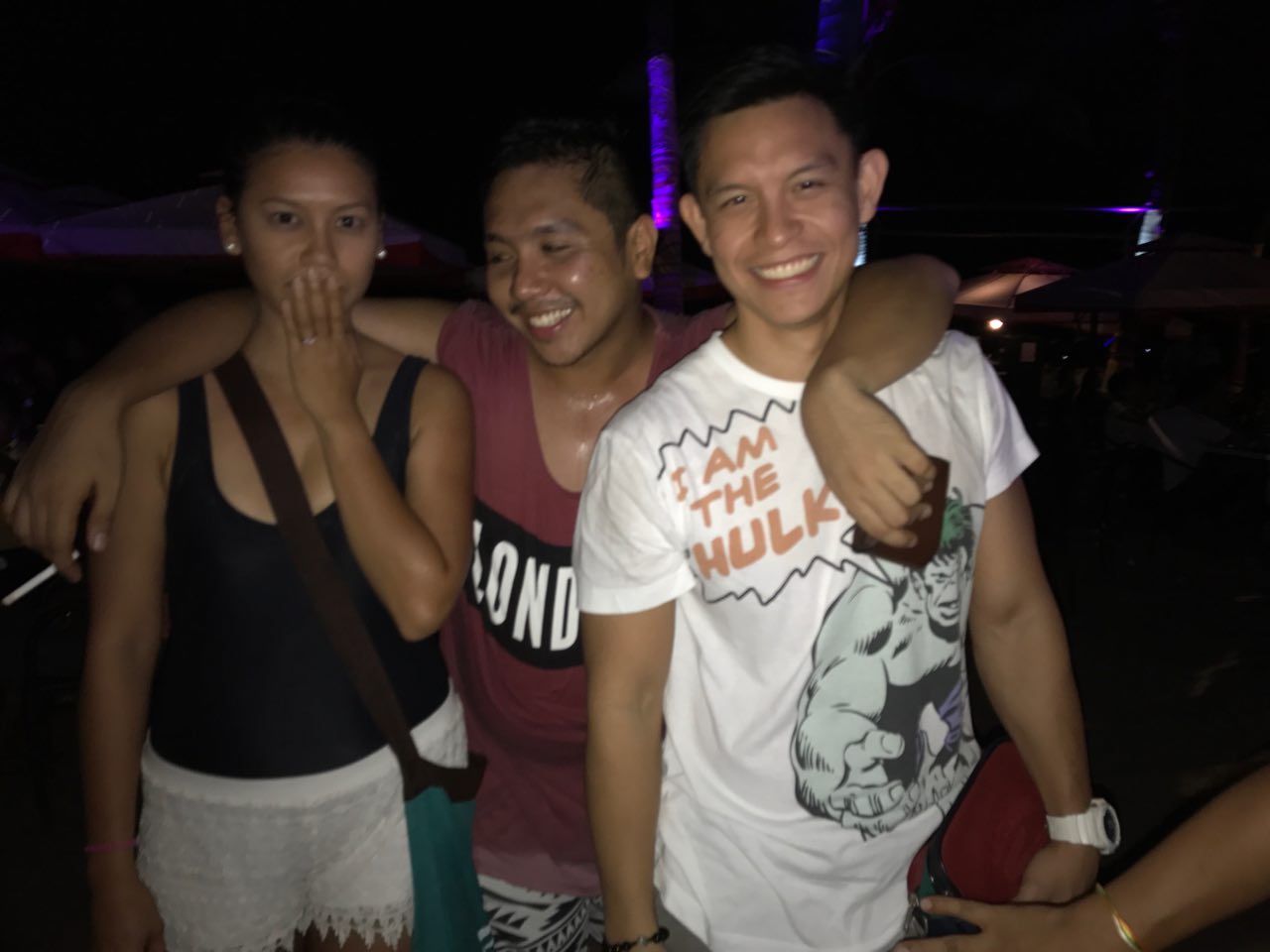 Want to share your engagement story with us? Shoot us an e-mail at [email protected], and we'd love to hear more about it!