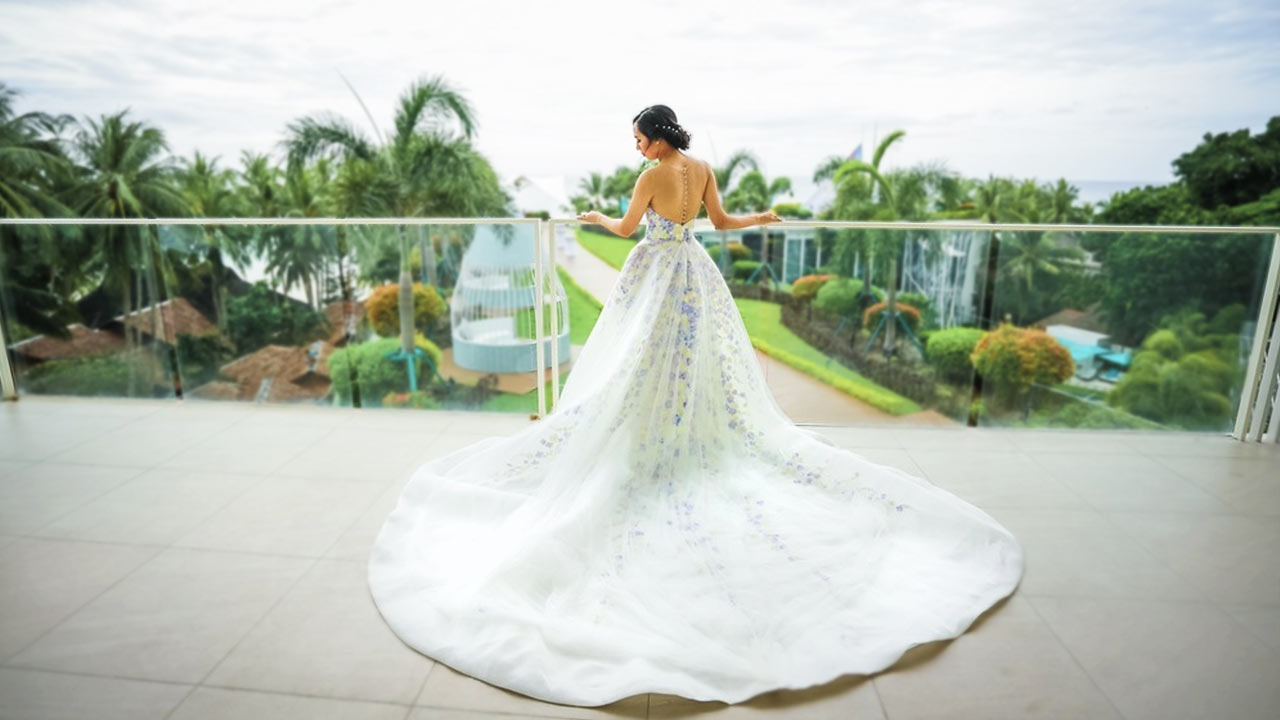 Can you tell us a little bit about yourself?
I'm a Certified Public Accountant working for the Bangko Sentral ng Pilipinas. I love to eat and travel, and the beach is definitely my happy place. I'm also a Disney baby through and through, hence our overall wedding theme became a Fairytale Beach Wedding. I'm a semi-retired ultimate frisbee player which means I'm naturally competitive; which means all of my friends are also competitive. Given all these, my fiancé and I really wanted to create a wedding weekend that combines all of our favorite things.
We didn't want just one day to celebrate our wedding because all of our friends and families flew in for the weekend just for our wedding. We wanted a whole wedding experience for all of our guests so we planned pre-wedding events that would make all our guests mingle and have fun so come wedding day, everyone was already familiar with everybody else. We had two pre-wedding events planned—one with heavy drinking, a cocktail mixer; and another with lighter drinking and playing games, to appease everyone's competitive nature; a game night sort of event.
Where was the wedding held? What made you opt to go for a destination wedding?
Our wedding was held on the beautiful island of Boracay. We were deciding between Bali and Boracay, but ultimately chose Boracay because the beaches in Bali were not even close to Boracay's exquisite beauty. There was no doubt in my mind that I wanted a beach wedding and only the most beautiful island will do.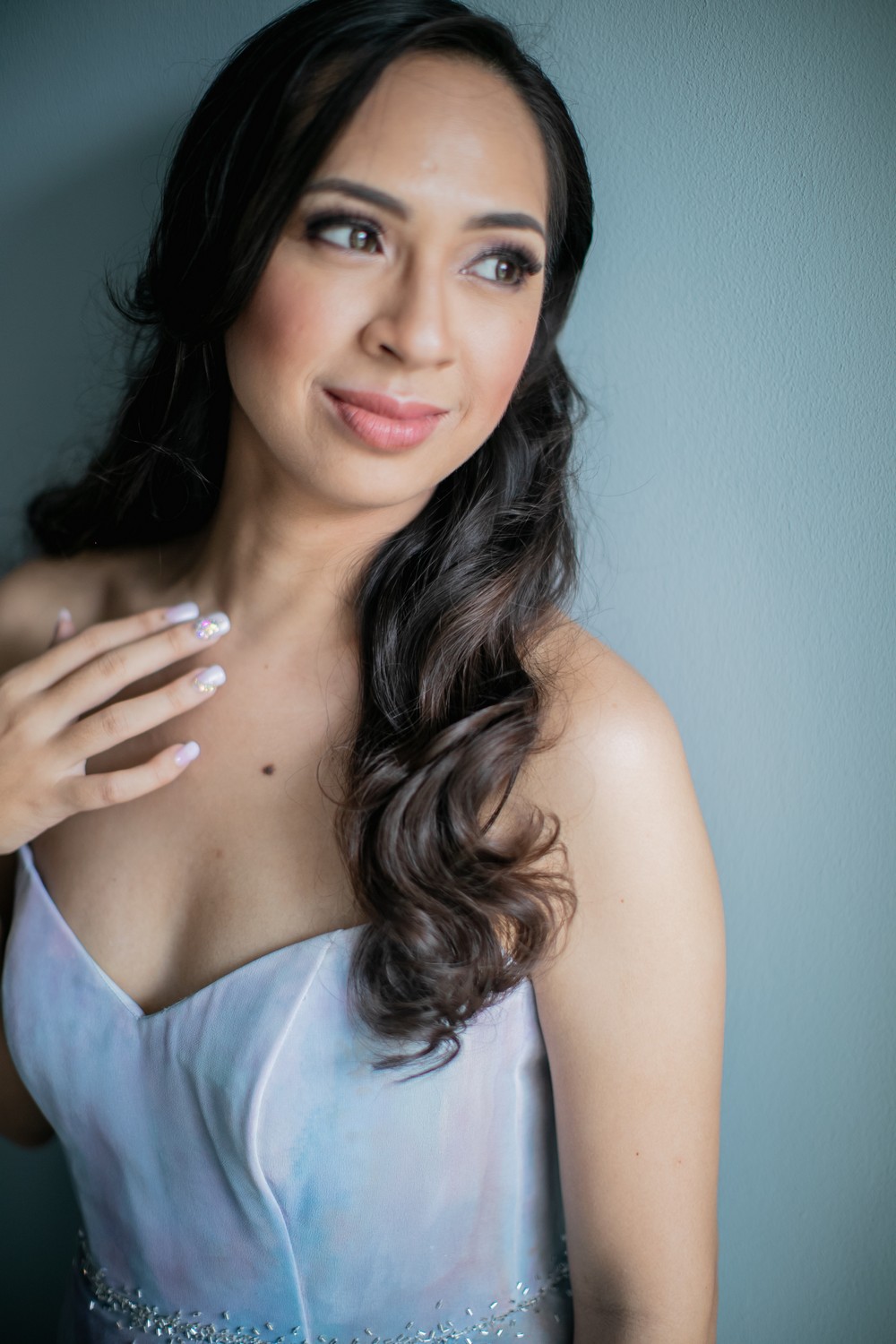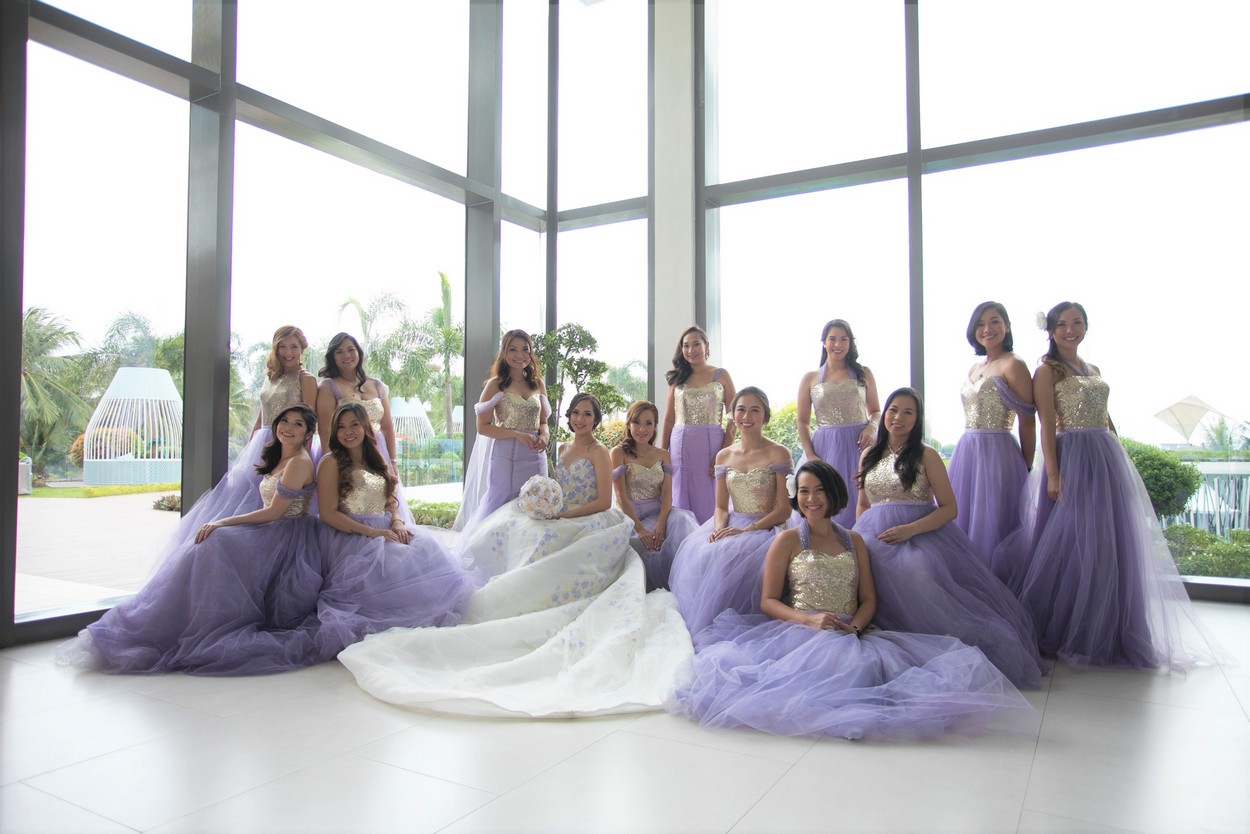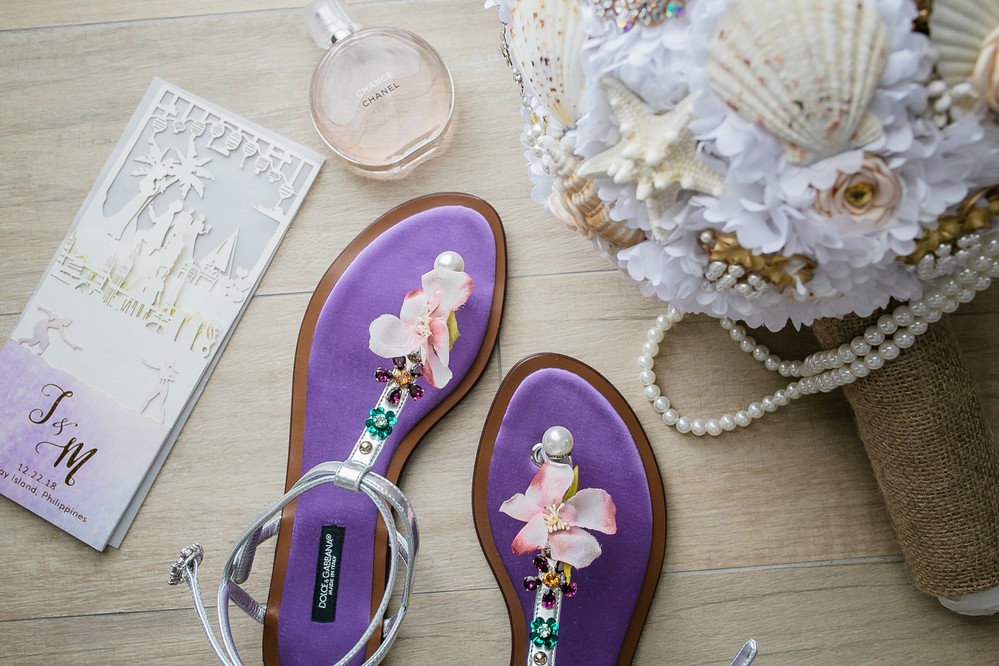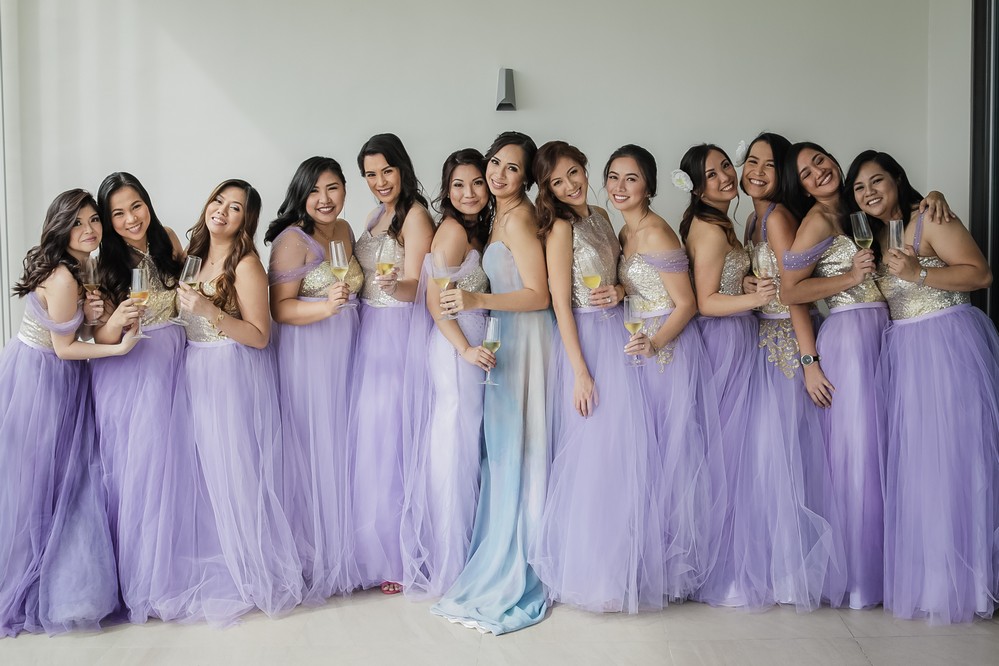 How was it like planning a destination wedding? What were the biggest challenges and how did you overcome them?
The best decision we made in planning our destination wedding was hiring our locally-based Event Coordinator. We headed to Boracay a year in advance for an ocular of our reception venue options and also scheduled a meeting with Amanda Tirol. After talking things over with Amanda, we knew right away that we wanted her as our Event Coordinator. Amanda and Zane (Amanda's 2nd in command) were super hands-on with our wedding and we loved that about them.
Our wedding had so many challenges but the root cause of it all was that Boracay closed, and so many rules and regulations had been implemented to clean up the island. When the news of the possible closure came out in February, we received regular updates from Amanda so we were never left in the dark. We knew of all the developments, and she had ready answers to all of our questions in case of contingencies. I wasn't worried because I was optimistic that the closure wouldn't exceed six months and our wedding was scheduled in December. But when Boracay re-opened at the end of October, it was a whole different scenario.
We went to Boracay on the weekend of November 10 for our Canonical Interview, food tasting, and to meet with our photographer/videographer. It was only then that reality hit hard and we fully understood the gravity of our situation. The church had been undergoing renovations since last year but since the closure happened, they had a hard time bringing in the required materials and the church was literally all rubble at that point. The priest told us that it would not be finished in time for our wedding and we had to find another venue for our ceremony. Strict as the Catholic Church is, we had to have the ceremony in an enclosed area to keep the solemnity of the Sacrament.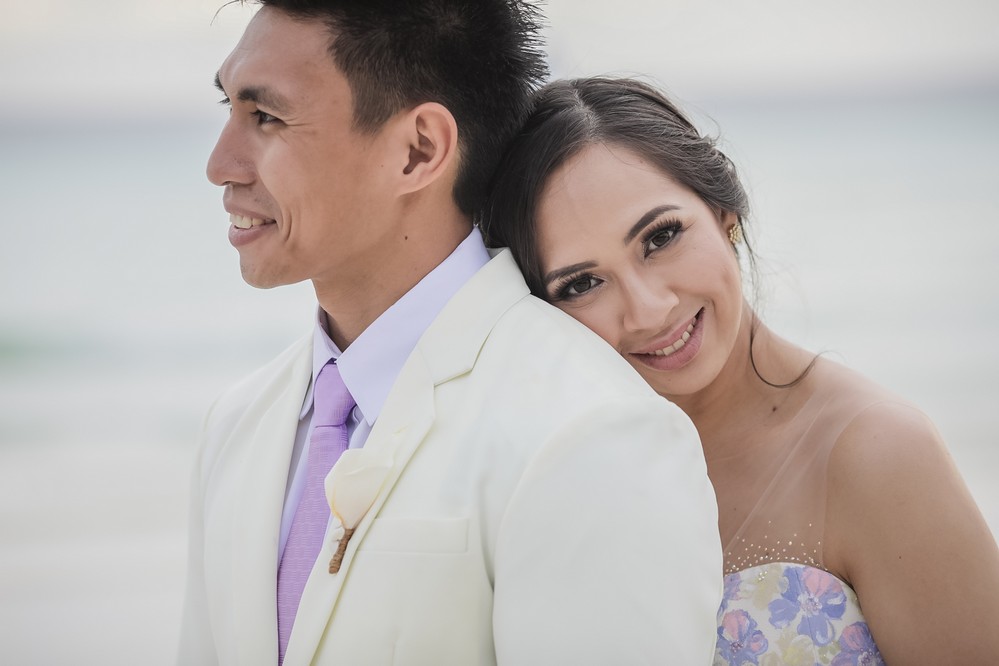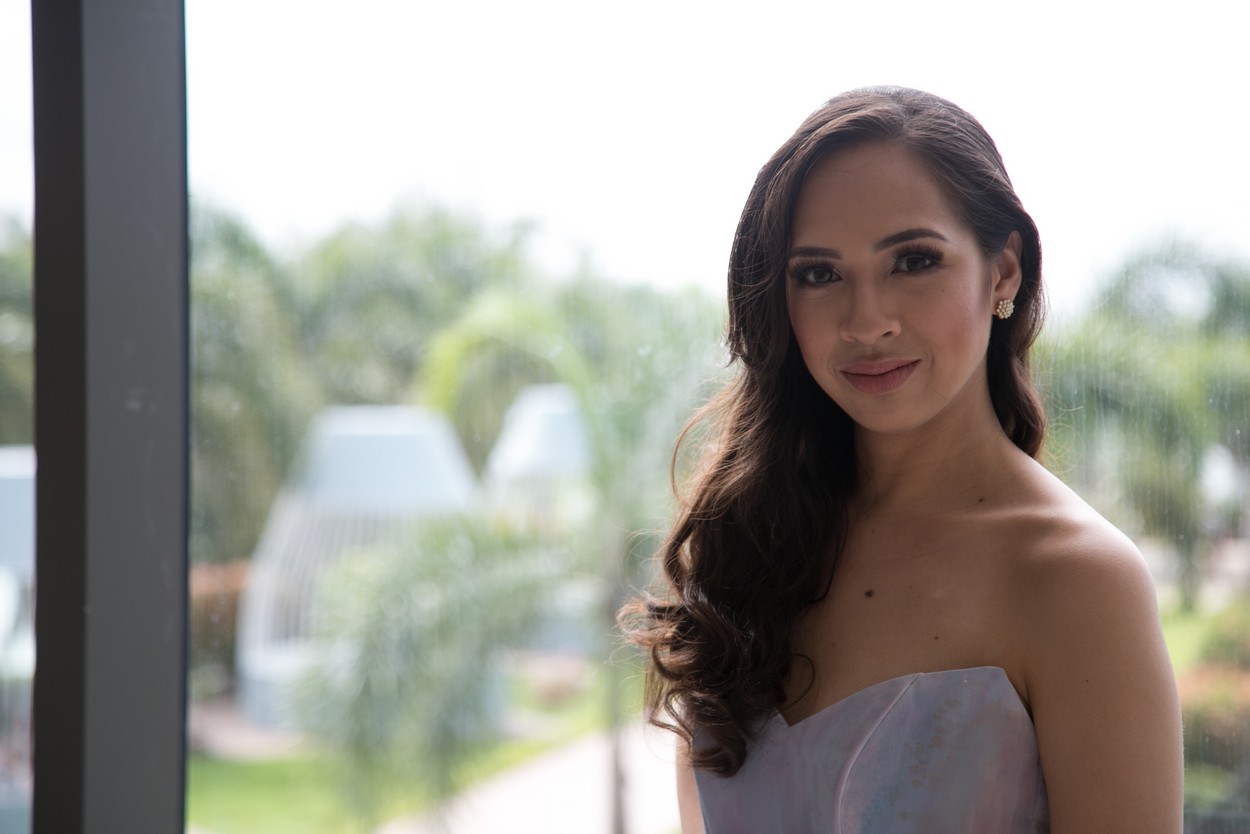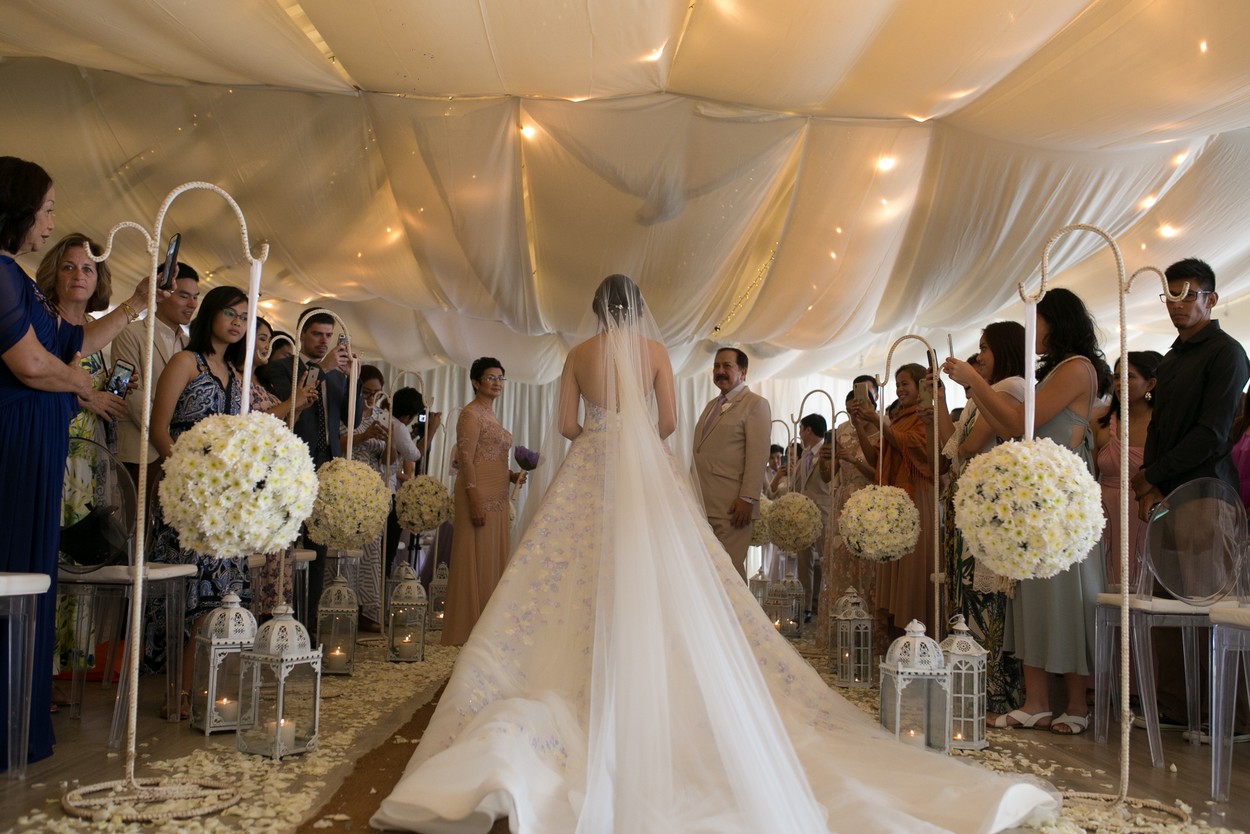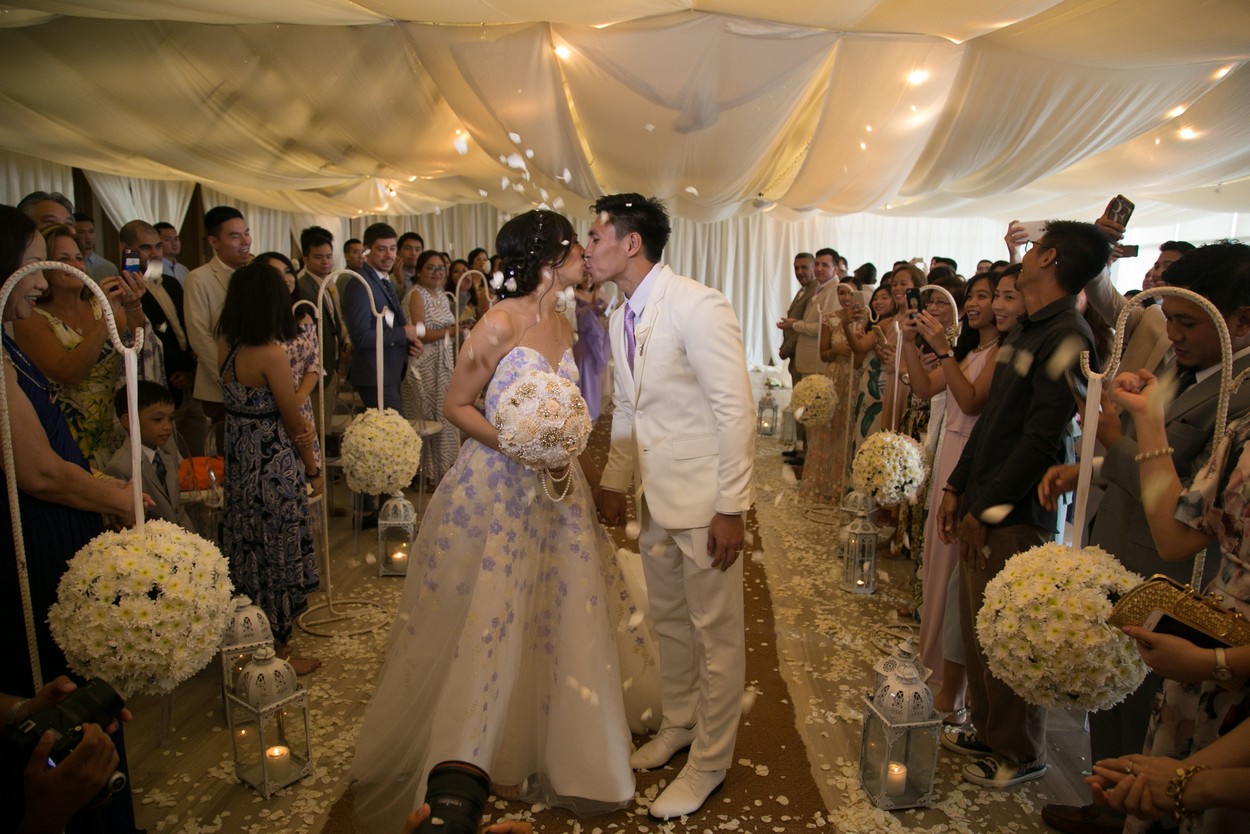 When we were having our food tasting, we were informed that due to recent regulations that were strictly being implemented, our chosen venue could not set up on the beach area as planned. Their alternative venue could not fit our 140 guests or if they did try to fit everyone, the guests' view would always be partially obstructed by hotel pillars. Six weeks before our wedding, we had NO VENUE for both our ceremony and reception. The very first things that we locked down and checked off our list a year before were now up in the air!
In that same weekend, Amanda had already called all the possible resorts that had our wedding date open and scheduled us meetings to tour their facilities. After two weeks of talking to different venues for both the ceremony and reception, considering our options and going back and forth with our coordinator, we finally booked The Lind Boracay as our final venue less than a month before our wedding. We fell in love with the view from the Infinity Deck plus they were the only venue that could accommodate our number of guests, have the same venue for the ceremony and reception, and costs almost the same as our previous venue. At first, they said that it was not possible to acquiesce to our request of holding both the ceremony and the reception in the same venue but Amanda worked it all out and made it happen.
Even at the very last minute, you can never be too sure that everything is already set. A week before we were set to leave for the island, one of our pre-wedding event suppliers had to cancel our Boat Party. Again, the new regulations restricted them from sailing and they could only operate in January 2019. Amanda and her team worked tirelessly and gave me quotations for possible replacements. On the day we got to the island, Zane walked us through every detail of the wedding and set up a meeting for us with our replacement pre-wedding event venue. Amanda, Zane and the rest of the Events by Amanda Tirol team are miracle workers and we love how flawless their execution is.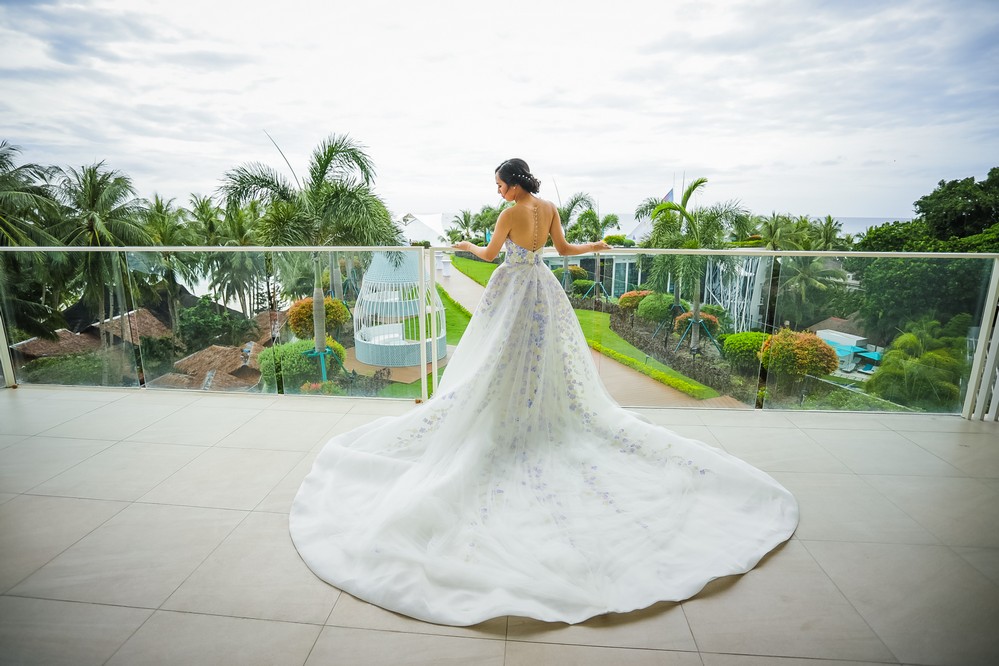 How did you choose your suppliers?
For a destination wedding, it was a must to hire our on-the-day suppliers locally so we could save on out-of-town fees of Manila-based suppliers. Amanda is the best. She gave us a list of all Boracay-based suppliers for anything and everything that we could want for our wedding—from entertainers, wedding hosts, DJs, fire dancers, photobooths, and giveaways. So we basically booked all our local suppliers through Amanda.
After booking the church and reception venue, we wanted to book our photo and video supplier right away since there were only a handful of them in Boracay. We chose Bordoy Viterbo because his work as seen on his page was not the typical Same Day Edit you see on most weddings. He listened to what I liked and didn't like, and took everything into consideration.
For invitations, we went to two bridal fairs and we were really impressed by Invitations by Kenneth Dy. We saw an invitation that told a story so we wanted to do the same for our wedding. Invitations are important because it would set the tone for the actual wedding. We carefully crafted ours to tell our own little love story through a series of laser-cut panels leading up to the wedding.
For styling, I knew I wanted Japanese lanterns and fairy lights for our outdoor beach reception but last minute venue changes really make you flexible and open to possibilities. Teddy Manuel Boracay did an awesome number to our ballroom reception by draping the whole ceiling and using the Japanese lanterns we bought from Divisoria to good use. Mind you, if you have the option to buy these things from Manila and bringing then to your chosen venue, do so. Renting them on the island would set you back P200 per Japanese lantern and P80-100 per starfish while I got mine at P30-45 per Japanese lantern (depending on the size) and P50 for a set of two starfish (one big and one small) bought in Divisoria.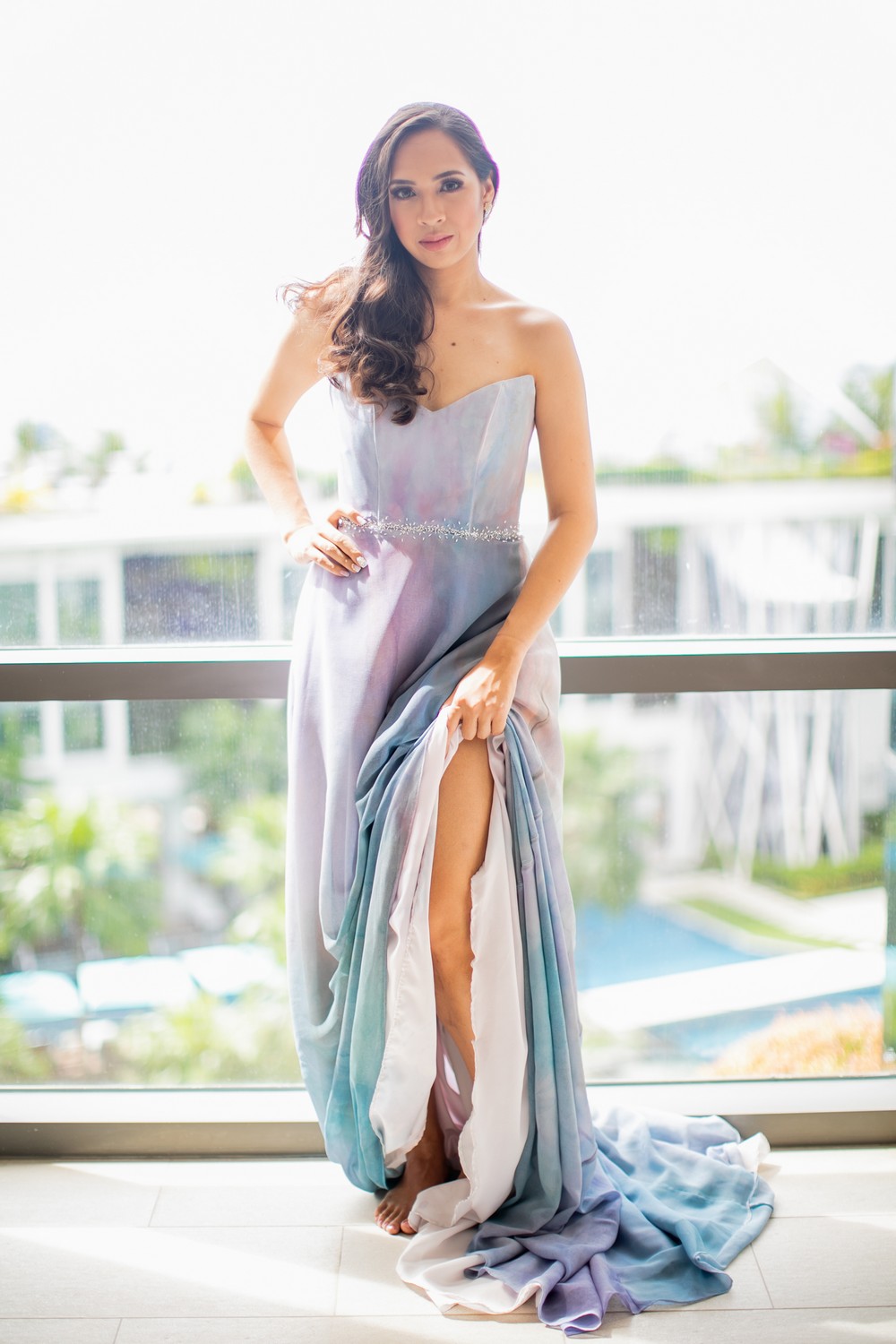 I was never a big fan of real flowers. I wouldn't know what to do with a bouquet since it will eventually wilt, and I won't be able to keep it as a souvenir. So I asked my friend, Roma Agsunod of Pop.Junk.Love, to make my bridal bouquet. She specializes in crafts and upcycling materials. I gave her my peg and she turned it into such a beautiful bouquet made of pearls, fake flowers, shells, starfish, and brooches. My entourage flowers were made by Handmade Blooms by Joy. Joy makes paper flowers that look like the real thing. They looked so real that one of my entourage was stopped at the airport and was asked if the flowers she was hand-carrying had already been quarantined. She also made our boutonnieres and hair/wrist corsages for the rest of our entourage.
For our giveaways, I asked my friend if she could customize a beach essentials giveaway for our guests and principal sponsors. This was made up of shampoo, conditioner, body wash and sunblock made by her mom's business, Baby Girl Fragrances. Basically, we chose our suppliers from our friend's small businesses to support local entrepreneurs.
If you have a slew of talented friends, it doesn't hurt to ask for their services. For our wedding hosts and reception entertainment, we asked our friends to host and sing during the mass and reception. I think it's better to ask those you personally know because you're sure that they'll do a great job. The connection is more personal, and they wouldn't want to disappoint you.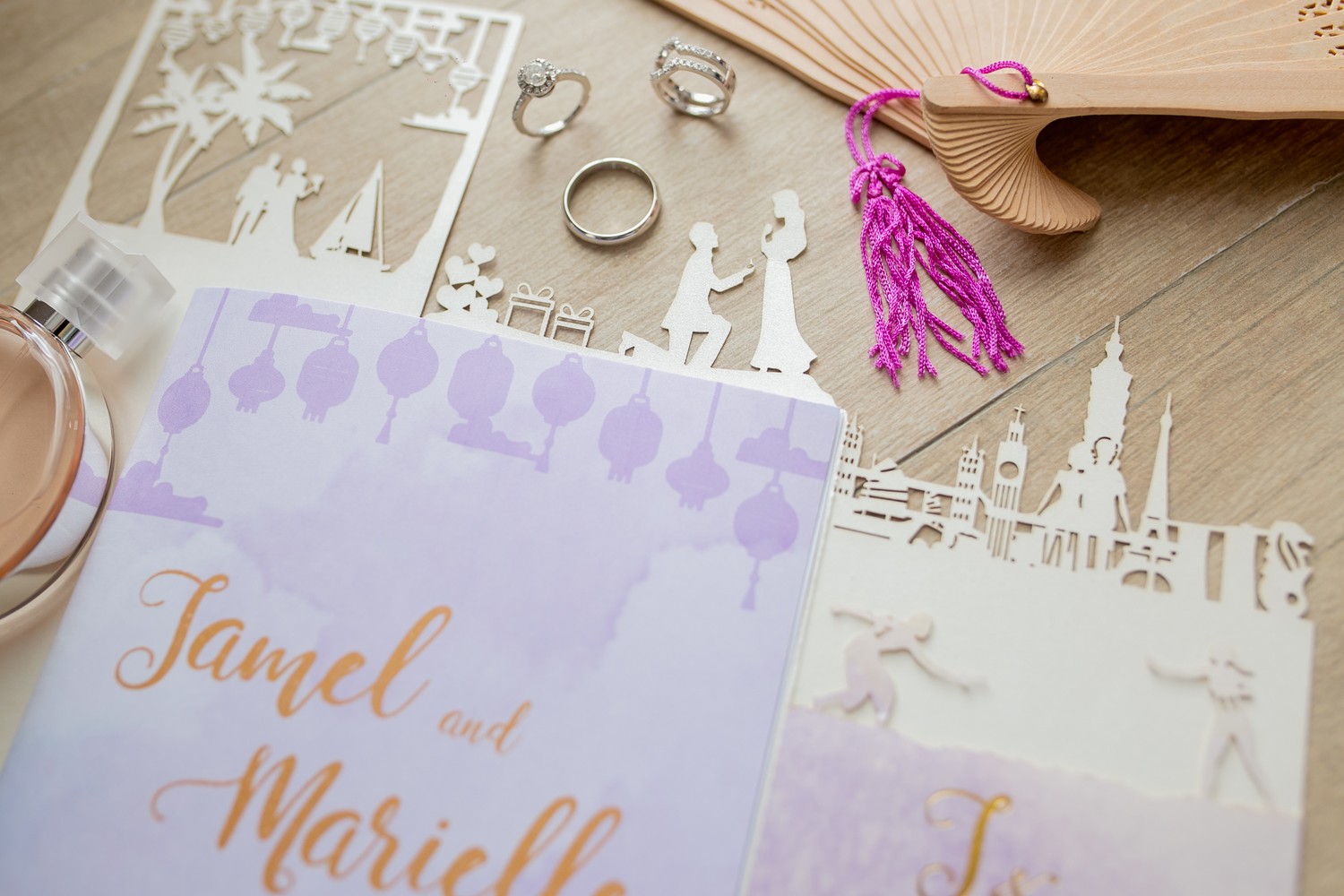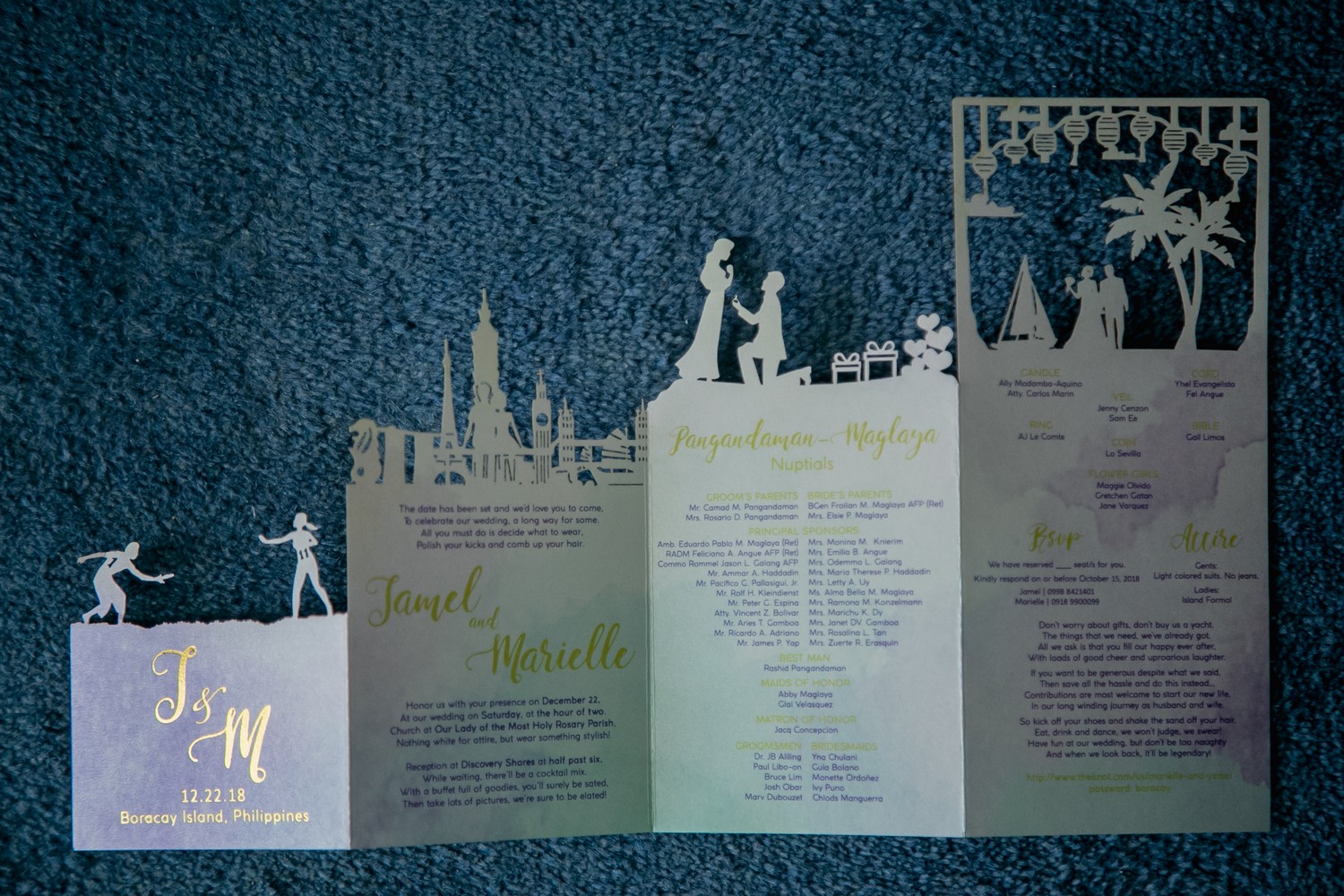 As mentioned for our pre-wedding events, we wanted one event with heavy drinking, and one event with fun games and light drinking especially since it would be the day before the wedding. Same principle with our flowers and giveaways, we held our Sunset Barbeque Boodle Fight at Casa Pilar as we were friends with the owners. We had a lot of freedom with regards to the activities that we could do, and food to be brought in. We really wanted ribs from Hawaiian BBQ and we were able to do that as well.
For the entourage suits and gowns, we had them made in Manila since most of our entourage were based in Manila. We made sure that the entourage would bring their own gown or suit to the island as we didn't have enough manpower to bring everything to Boracay. To help with bringing in the entourage bouquets, I asked some of my entourage to hand-carry the paper blooms. In the airport, we made sure that we checked in as a group so that we wouldn't go over the baggage limit.
For my hair and makeup, I only flew in my hairstylist from Manila and my makeup artist is my sister, Abby Maglaya from Makeup by Gabrielle, so I didn't have to worry about that. The entourage makeup was again sourced from local suppliers, Fern Quimpo.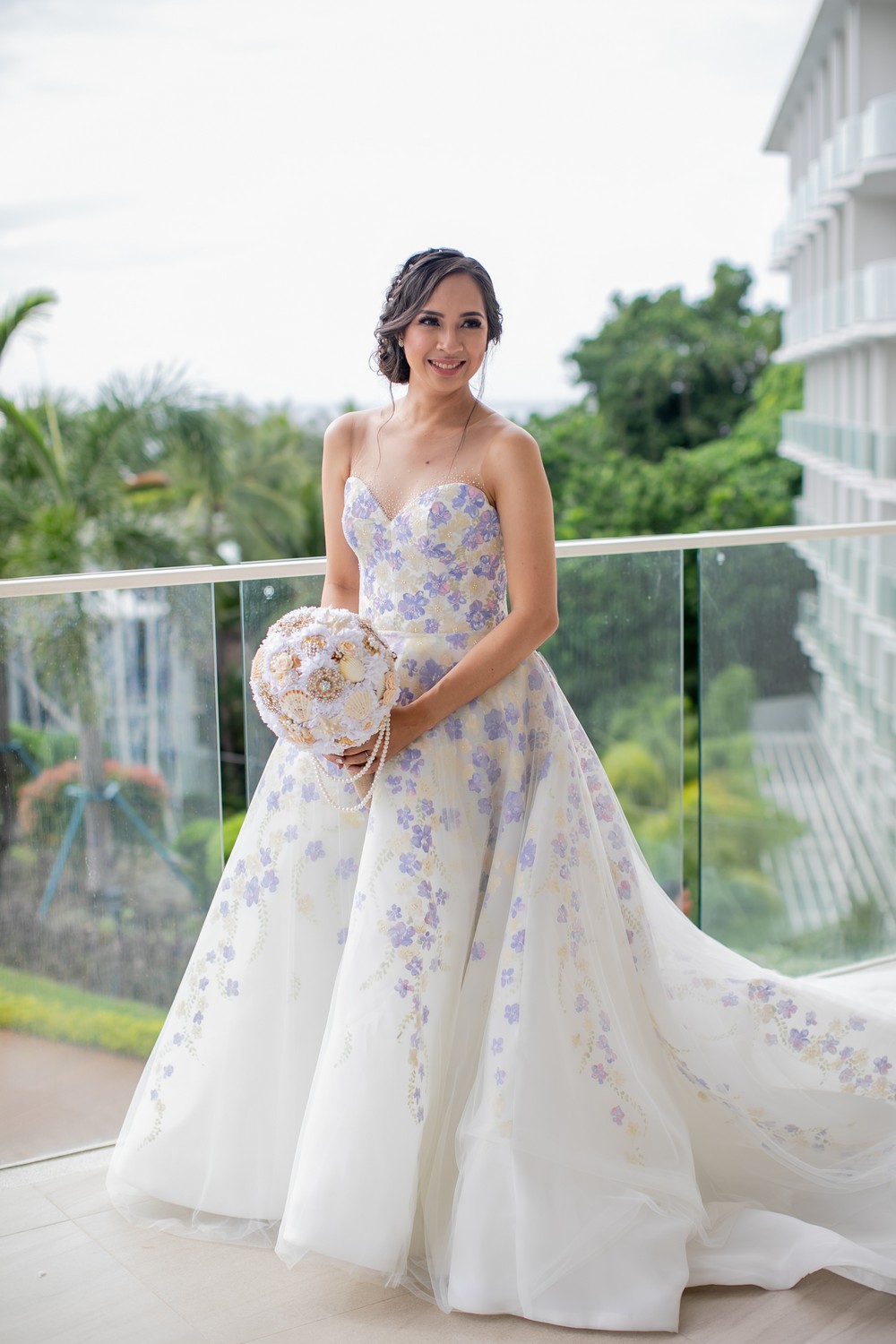 What's the inspiration behind your wedding look? Did you have any hair and makeup pegs?
The overall theme of our wedding was Fairytale Beach Wedding because my favorite Disney Princess is Ariel. My favorite color is purple, so all my entourage had sequined gold tops and purple skirts made by Carina Canlas-Villaluz. The sequined tops of the gowns gave out a mermaid-like feel and the full skirts made them look like princesses. Given their beautiful gowns, my own dresses had to stand out. My prep gown was made by Janina of Heleyna Bridal. She made me a beautiful mermaid colored custom gown dyed seafoam green, blue and purple that complemented my theme perfectly.
For my wedding gown, I had it hand-painted with purple and yellow flowers and my bouquet had starfish, shells, and pearls on it to tie everything together. For hair, I wanted a braided updo for the ceremony and a half-fishtail down hairdo for the reception. I didn't want a tiara since it would be too much, so I opted for pearl and diamond studs in my hair. For make-up, I didn't have a peg because I had complete trust in my sister. She knew my theme and I knew she would do an amazing job.
Who designed your wedding gown, and how did you come up with the style? How long did it take to create or find the perfect wedding dress?
Hannah Kong was my wedding dress designer. I really wanted something unique and when I saw Hannah's Instagram, I fell in love with her hand-painted pieces. I instantly knew I wanted a hand-painted gown from her. It didn't take that long to find my perfect wedding dress because I had already seen my designer make it. After meeting with her for the first time, I already had my measurements taken. Next meeting, I thought we were just going to talk about the design but she already had a dress ready. She told me it was because I knew exactly what I wanted. On our third meeting, I told her that since the train of the skirt was two meters long, I was concerned that I wouldn't be able to dance. Hannah made me a second skirt just for the reception. She made it a serpentina skirt which also fit my overall theme. I loved how flexible she was about things and her work is absolutely amazing.
What lip color did you choose for the wedding day?
Maybelline's SuperStay in Lover. I love this so much. I wear the SuperStay every day at the office because it's such a no-fuss, stay-all-day product.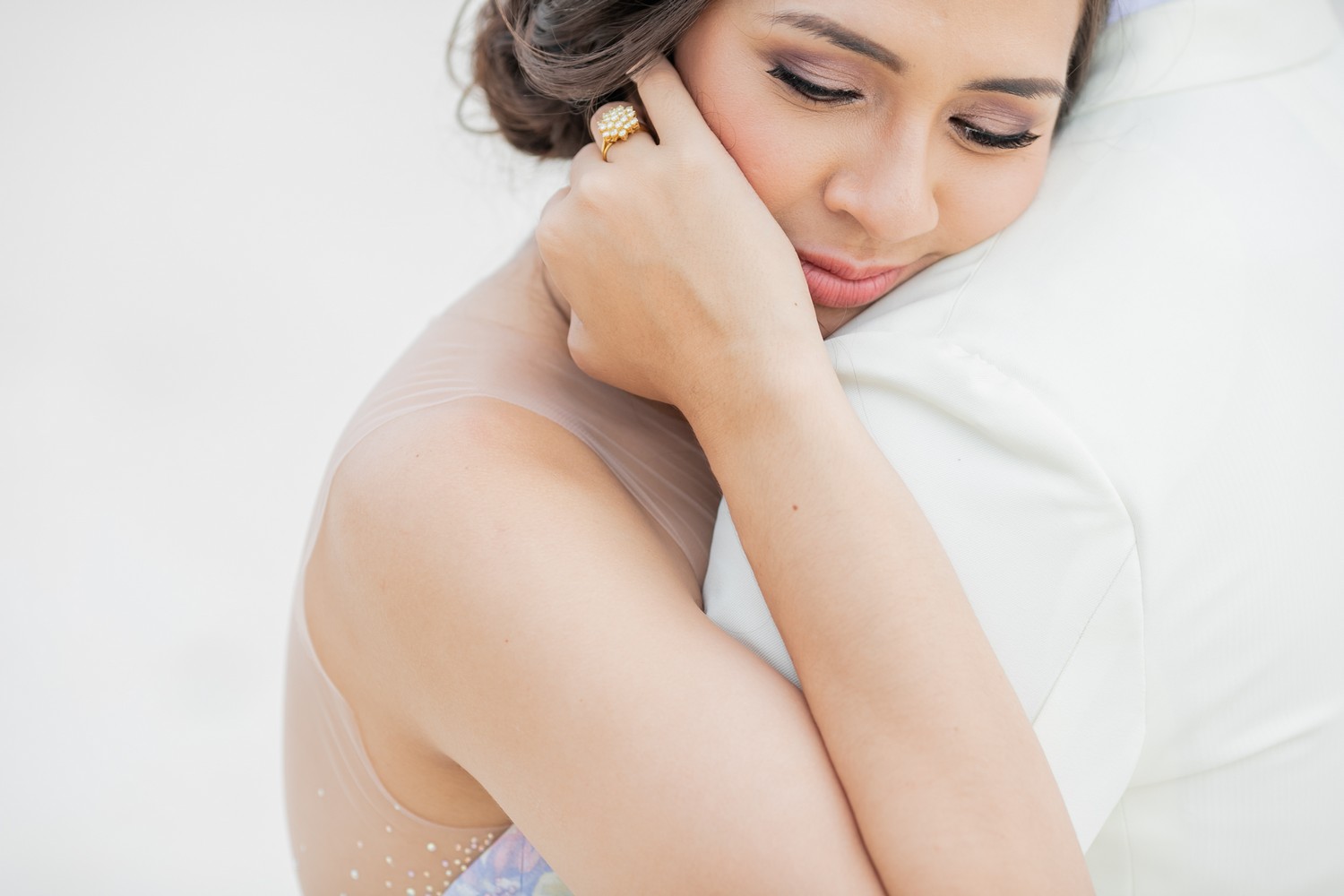 What was in your wedding day makeup kit or pouch?
I actually didn't have a makeup kit or pouch on my wedding day. With my sister's airbrush makeup and Maybelline's SuperStay, I knew I wouldn't need it since I knew my makeup would be set until the wee hours of the morning.
What were the preparations you did for your skin prior to the wedding day? Did you go to a skin care center regularly? What kind of services did you have done? Is this something you would recommend to other brides-to-be?
I didn't really plan any preps for my skin but seven months before my wedding, I met an accident and had to deal with scars all over my left leg. My dermatologist gave me Gluthathione lozenges to take every day. Of course, the Gluthathione brightened up my skin and lightened the scars on my legs in time for my wedding. It's so ironic because I did have services done but only to my leg scars. I had microdermabrasion and bleaching done on my scars to lessen the discoloration of my skin.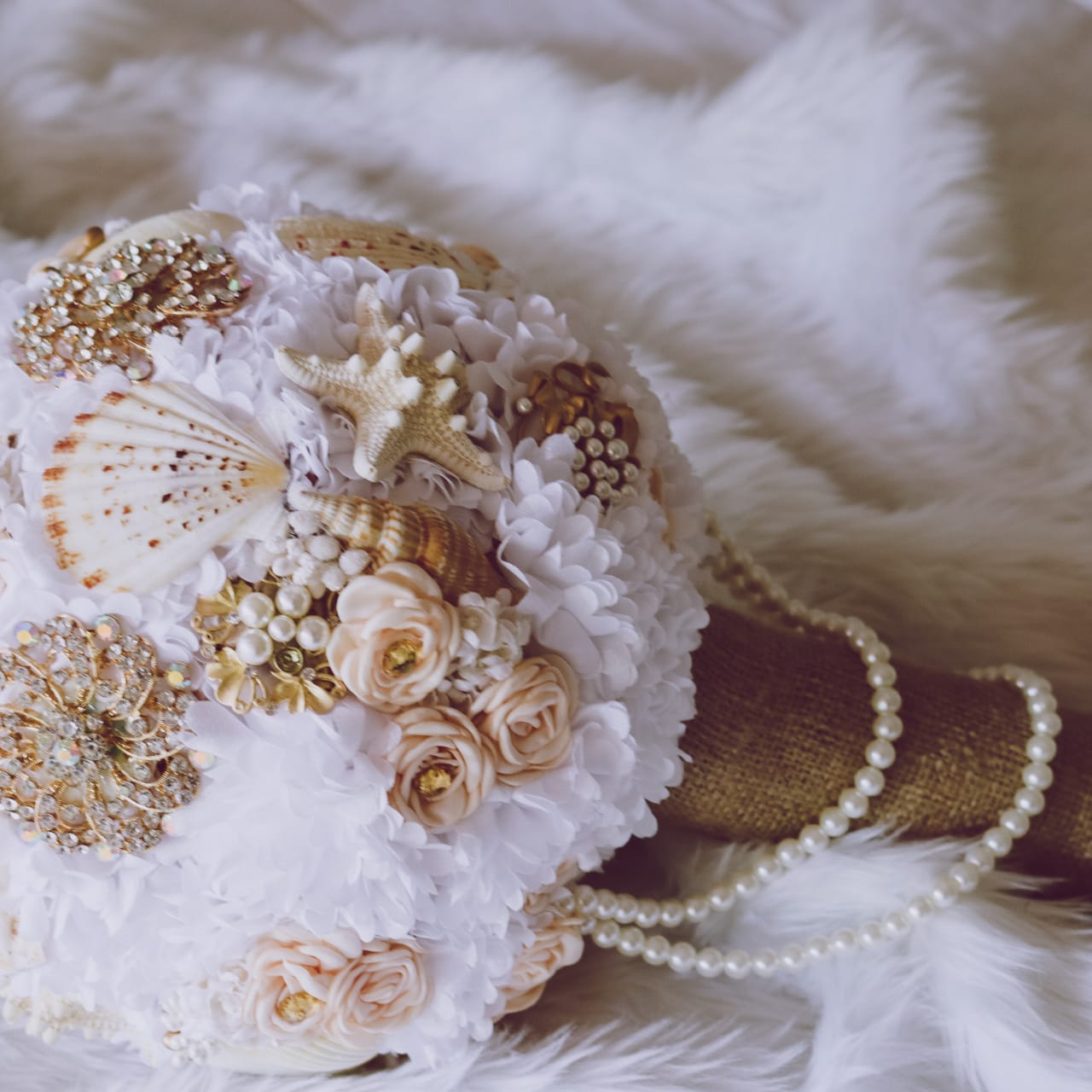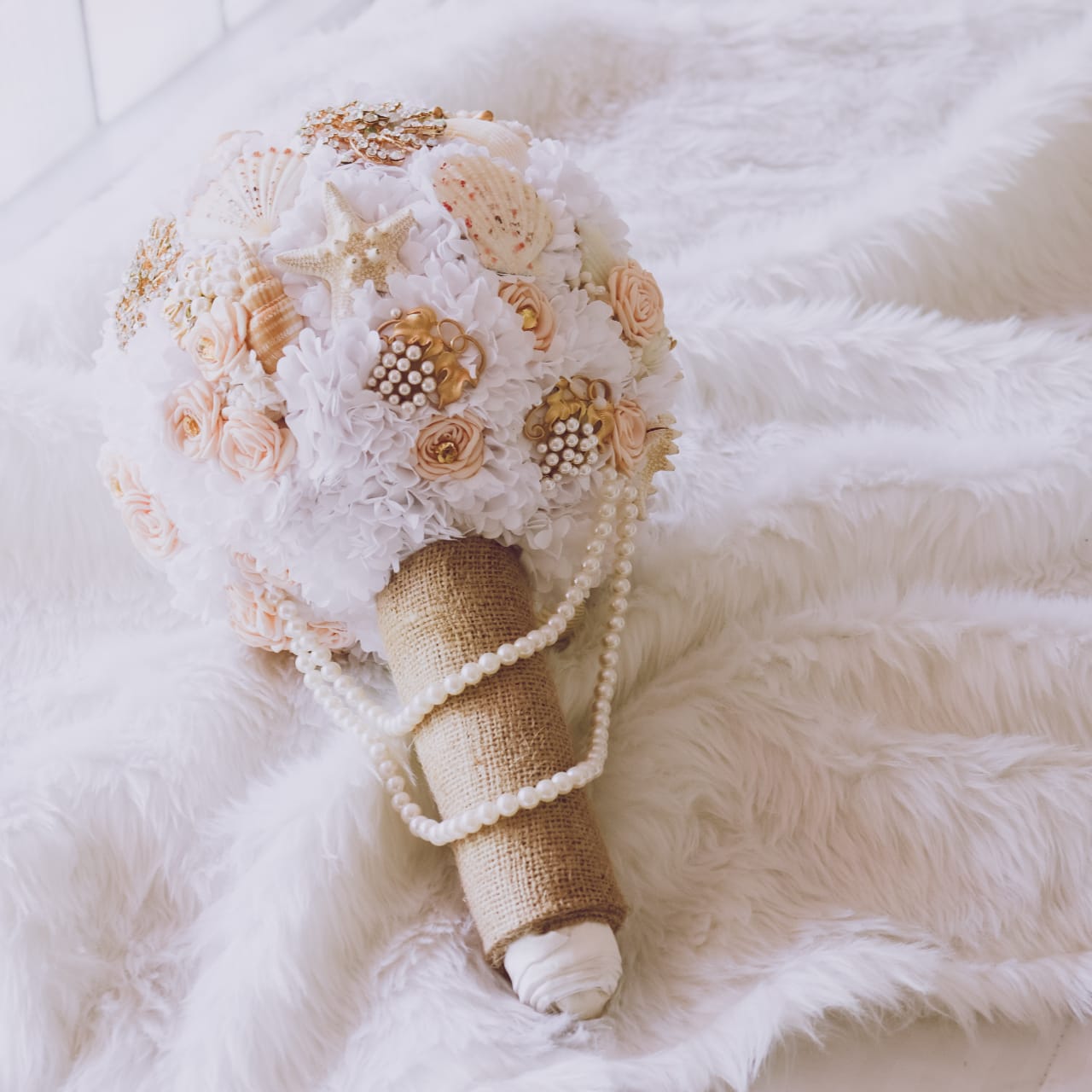 What was the best beauty advice you received that helped you prepare for your wedding?
They told me to get enough sleep but it's really impossible when there are a million things to do and you're cramming your vows the night before the wedding!
How about in terms of fitness? What did you do months before the wedding to stay in shape and make sure your wedding dress fit perfectly? Did you enroll in a gym or fitness center? What was your diet like?
I tried to go on a diet and failed. But we were preparing for an ultimate frisbee competition at the end of October so I had training four times a week for two months, so that helped a lot.
Did you have your nails done? If so, where? Would you recommend this nail salon to others?
I booked an appointment with Mimi Reyes from Mi and Me Luxury Nails to do my nails for the wedding weekend. I wanted purple to white ombre gel nails with a little bling on it. Her work is fast and flawless, and everything stayed on even after three weeks. Definitely recommending her if you don't want the usual bridal nails. Do book in advance because her schedule gets pretty full.
What was your biggest takeaway from your wedding day? Do you have any beauty-related tips (or tips in general) that you can share?
Make sure to eat because I barely had anything for lunch. During the photoshoot after the wedding ceremony, the adrenaline was gone and I was already starving. But the best advice I could give is to enjoy every moment. You'd miss planning your wedding when it's all over. It was such a surreal experience that it'll be over before you know it.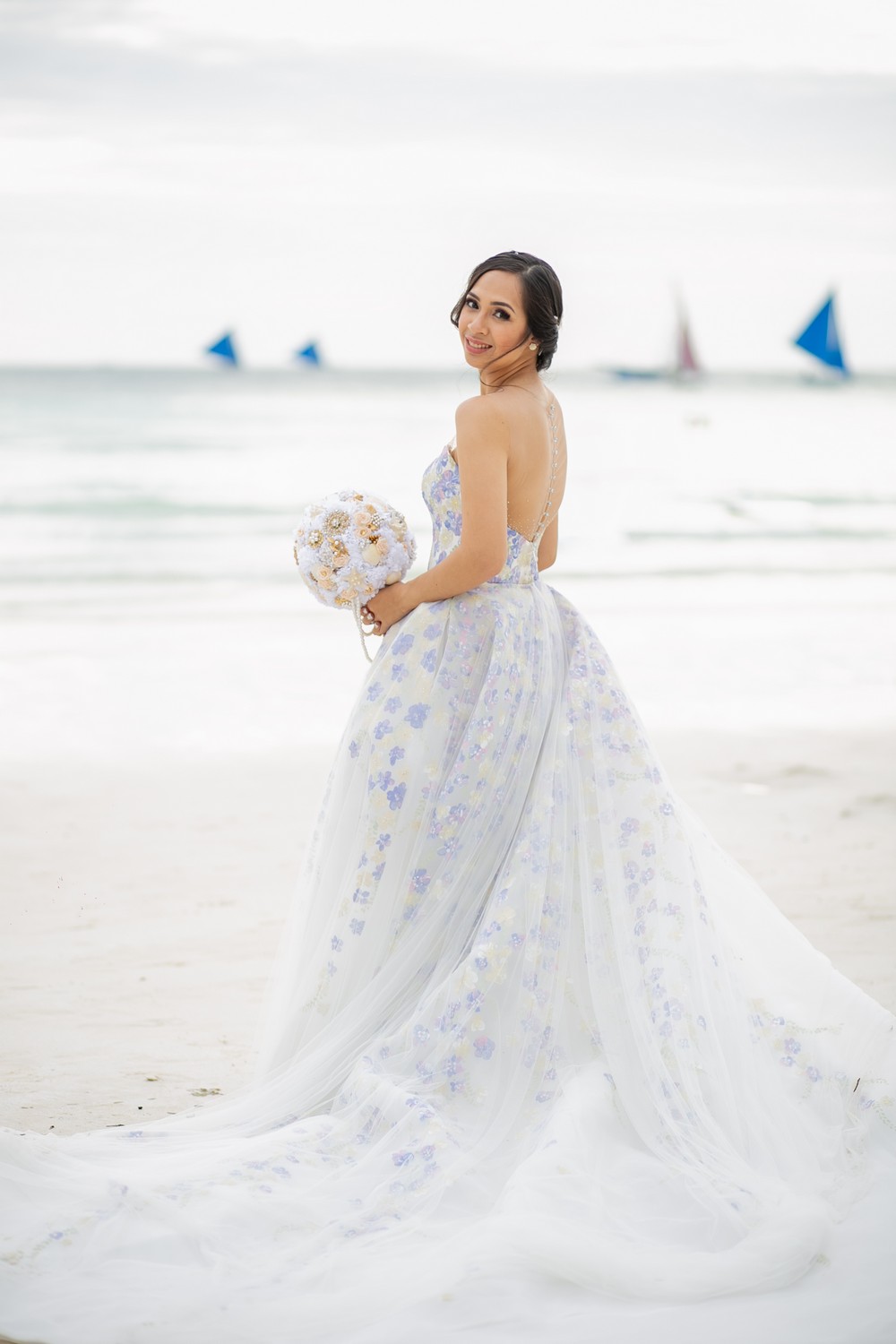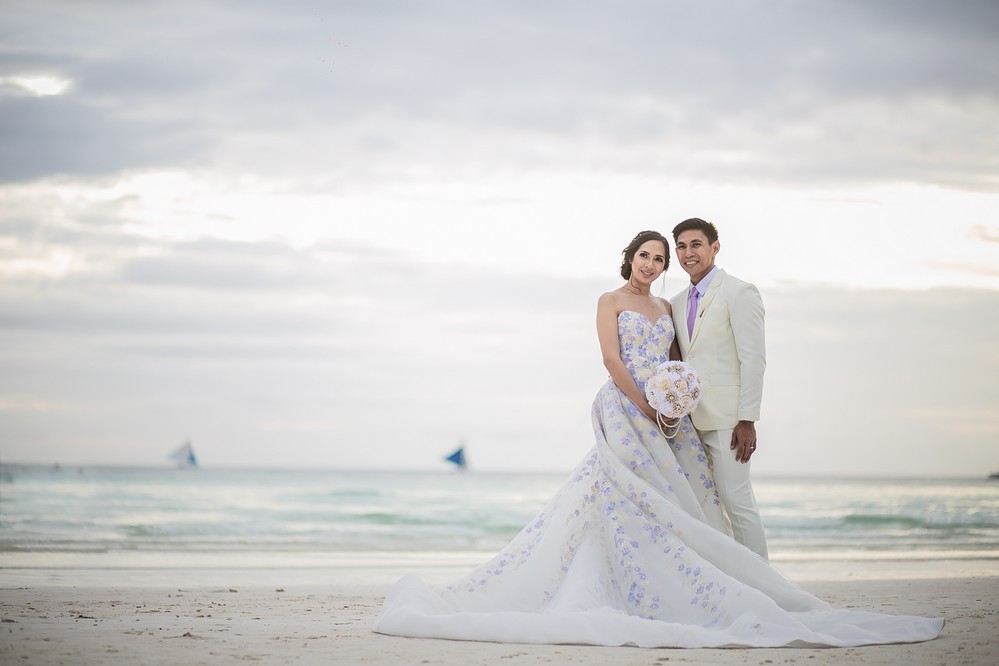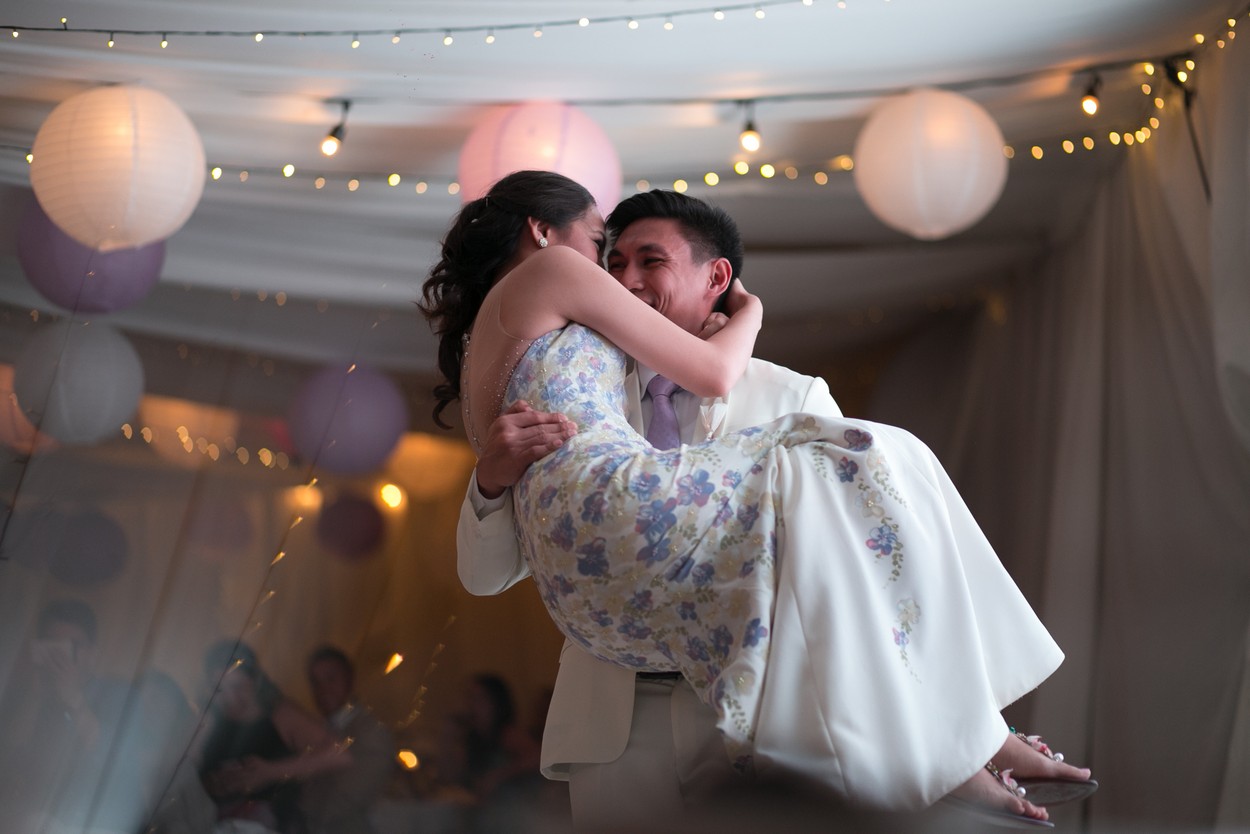 Wedding Team Photographer/Videographer: Bordoy Viterbo MUA: Abby Maglaya Hair: Jet (Manuel Quinto) Bridal Gown: Hannah Kong Prep Gown: Heyleyna Bridal Entourage Gowns: Carina Canlas-Villaluz