Calyxta Engagement Stories:
John Ramos and Jill Generoso
December 22, 2016 at Bellarmine Field, Ateneo de Manila University
There's nothing like going back to your roots and proposing to your future wife right in the school that started it all. Meet John Ramos and Jill Generoso, who got engaged last December 2016 and are about to tie the knot this March 2018! With only a month away until their wedding day, read through the detailed points of view of each one, as they recount the night that John proposed to Jill.
Can you give us a quick introduction of yourselves? What do you do?
I am John Ramos and I am a Training Consultant. This is my fiancé, Jill Generoso, and she is an Organization Development Manager.
When did you start dating? How did your love story start?
We started dating during the last year of college, which was 8 years ago. Although, we knew each other since high school, we were more of just acquaintances back then. All of a sudden, we became college blockmates and I guess that's where our friendship started. That's the good thing about having a foundation of friendship—we already knew each other before we even decided on getting into a relationship. And as the saying goes, the rest was history.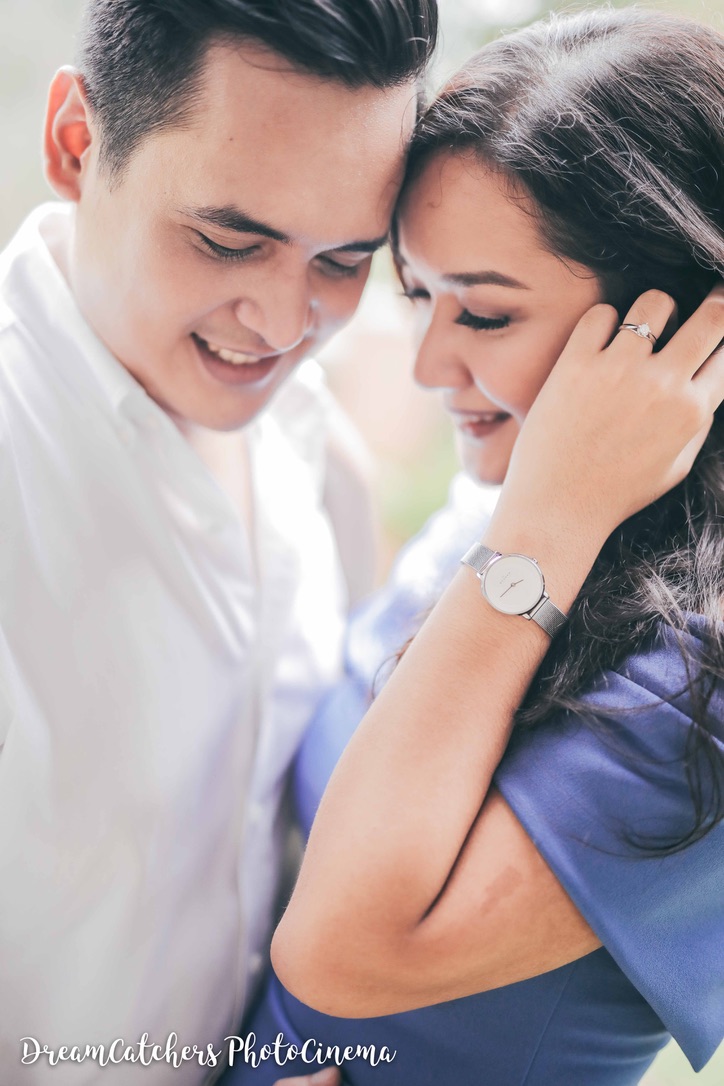 "That's the good thing about having a foundation of friendship—we already knew each other before we even decided on getting into a relationship." –

John
What was the initial reaction after the proposal? Can you share with us the story?
JOHN'S VERSION
Actually, I think she already knew that I was going to propose that night. It could be that thing they call "woman's intuition". But I threw her off-guard during dinner saying that I was not yet ready and that her having expectations that night would just make me feel bad. I acted like I was upset with the whole situation that I could not give her what she wanted.
Unknowingly to her, I already bought the ring 8 months in advance. All my friends already knew and  I already asked for the blessing of her eldest brother, Martin, back in Feb 2016. After that, I had a chance to be alone with Jerard, the youngest, and asked if it was okay that I propose to her "Ate" late that year. A few months passed and it was already September. I had two months left to propose since I really wanted to end 2016 with a fiancé. I brought her family out for lunch and a movie one Saturday afternoon and had "Tita" alone while Jill was going around the mall. I had my chance and I took it. I told "Tita" how nervous I was to ask for "Tito's" blessing since he was in the U.S. She told me to not worry because they all saw it as the perfect time for the Jill and I to take the next step. After two weeks of gathering my thoughts on what to say and how to say it, I called "Tito" via FaceTime. We started with our small talk and then I changed the topic and asked permission for me to propose to his unica hija. He told me that of course he will give me his blessing and that even before I asked, I was already part of their family. That made our conversation extra special for me. We talked for two straight hours and here we are.
Jonah, who has been one of my closest friends for 24 years already, helped with the proposal plan. We did this whole hullabaloo that we will be playing basketball with some of our friends. Truth is, we just did an ocular inspection on where I could propose to Jill. But yeah, we still played after so no lies there. I decided for the location to be back in Ateneo because this was where I started falling in love with her. I wanted her to feel how special that place is because this is where I chose to love her and that that love will never change even when we grow older.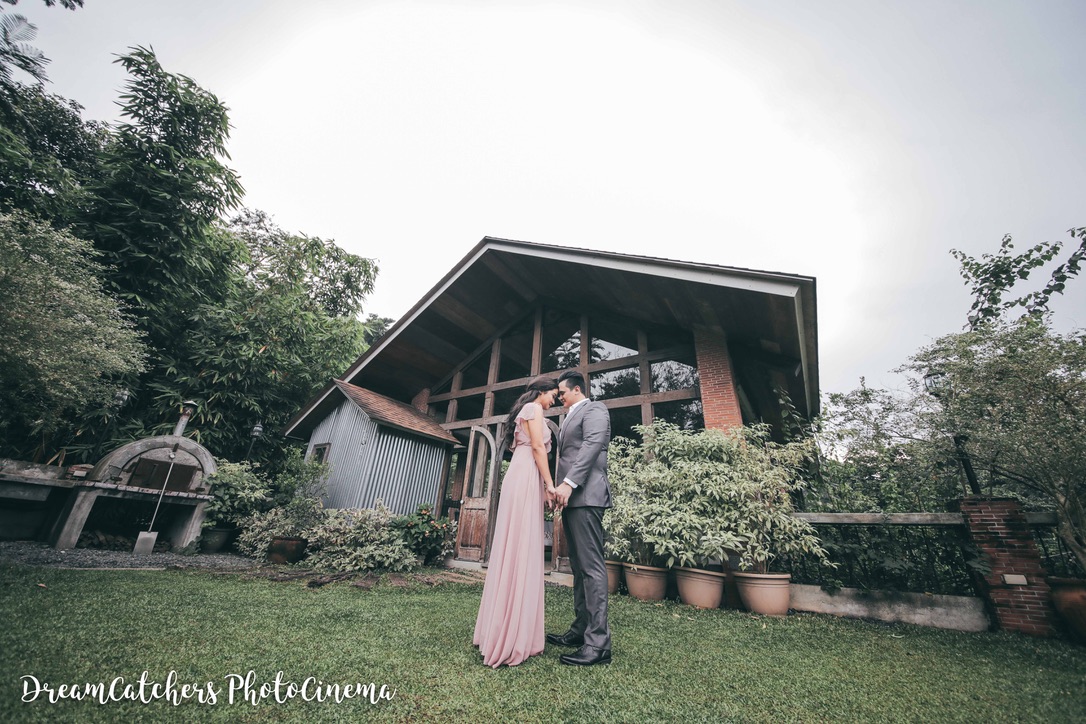 JILL'S VERSION
It was just an ordinary date – he picked me up from work then we had dinner before simbang gabi and the annual Christmas party with his friends. While having dinner I told John that I had a feeling he was going to propose that night. He laughed at first and asked why on the world would I think that. So I said that he asked me to wear something nice that day and that a few weeks prior he asked me to give my ring so I can have it resized. What was meant to be a light conversation turned into something serious – he started saying that he wasn't ready and that the earliest possible time would be two years from that day. He started to feel bad saying that he can't make me happy because I was having unrealistic expectations. I dismissed the idea and before leaving for simbang gabi, I was settled into thinking that it may not be the right time for us. I was happy – even if he wasn't going to ask me yet because I'm with the only person I'll ever love.
We went to the Church of Gesu and he kept calling his best friend who was running late. When the mass began, he said that he wasn't feeling very well – he was dizzy and he needed to throw up. So we went outside to get some fresh air. We saw this big parol in front of Bellarmine Field and went there. He gave me his notebook to read (we would write letters to each other on our notebooks and let each other read when we've finished all the pages). The letters gave subtle hints of his proposal – he wrote on the day he found the ring and that he was so happy about it. He wrote about asking my siblings and my parents. On the last page he said he hopes I'll say yes. I turned to the next page and nothing was written on it. Coming from the dinner conversation we had about taking the next step, I couldn't comprehend what was happening. I looked at him without any clue what was happening or what was about to happen. He looked at me, said "Babe" and all of a sudden, without me noticing I was already crying. He cried as well and said that he cannot imagine life without me. He knelt down on one knee and asked, will you give me the honor of calling you my wife? Yes. A million times, yes.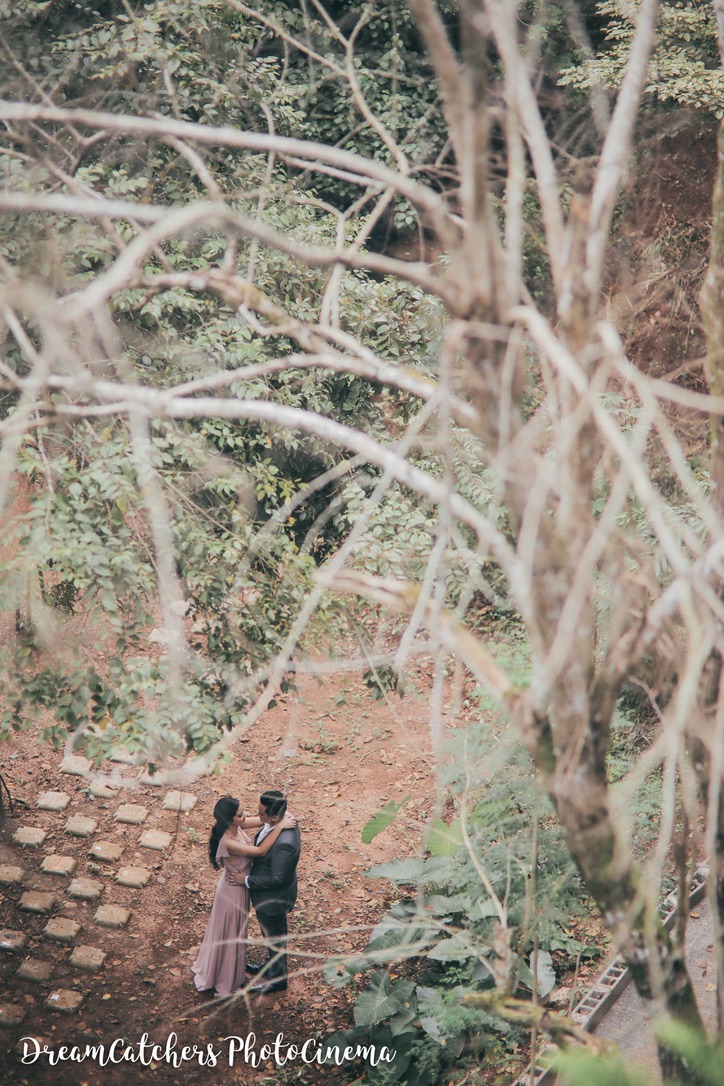 "Yes. A million times, yes."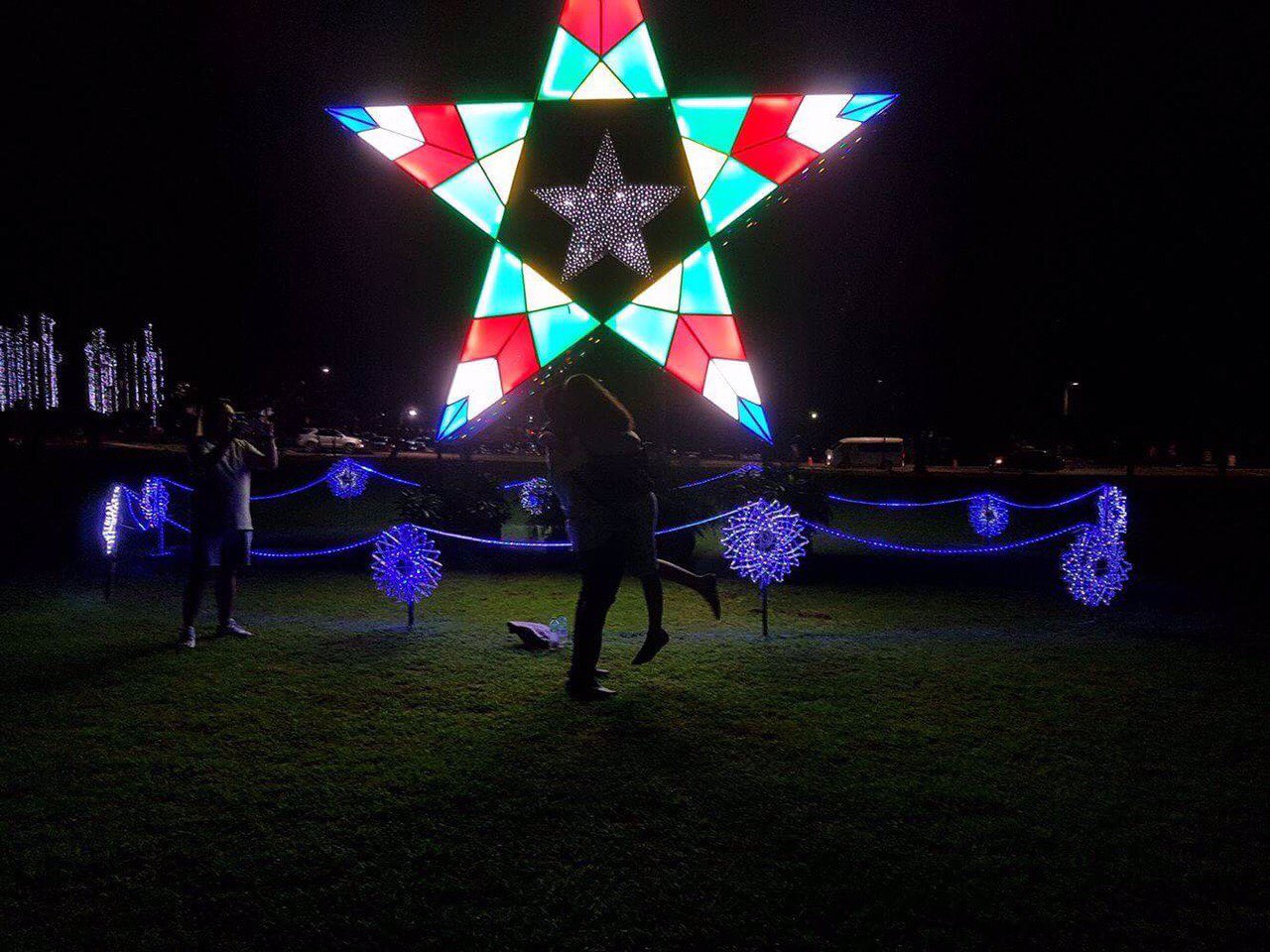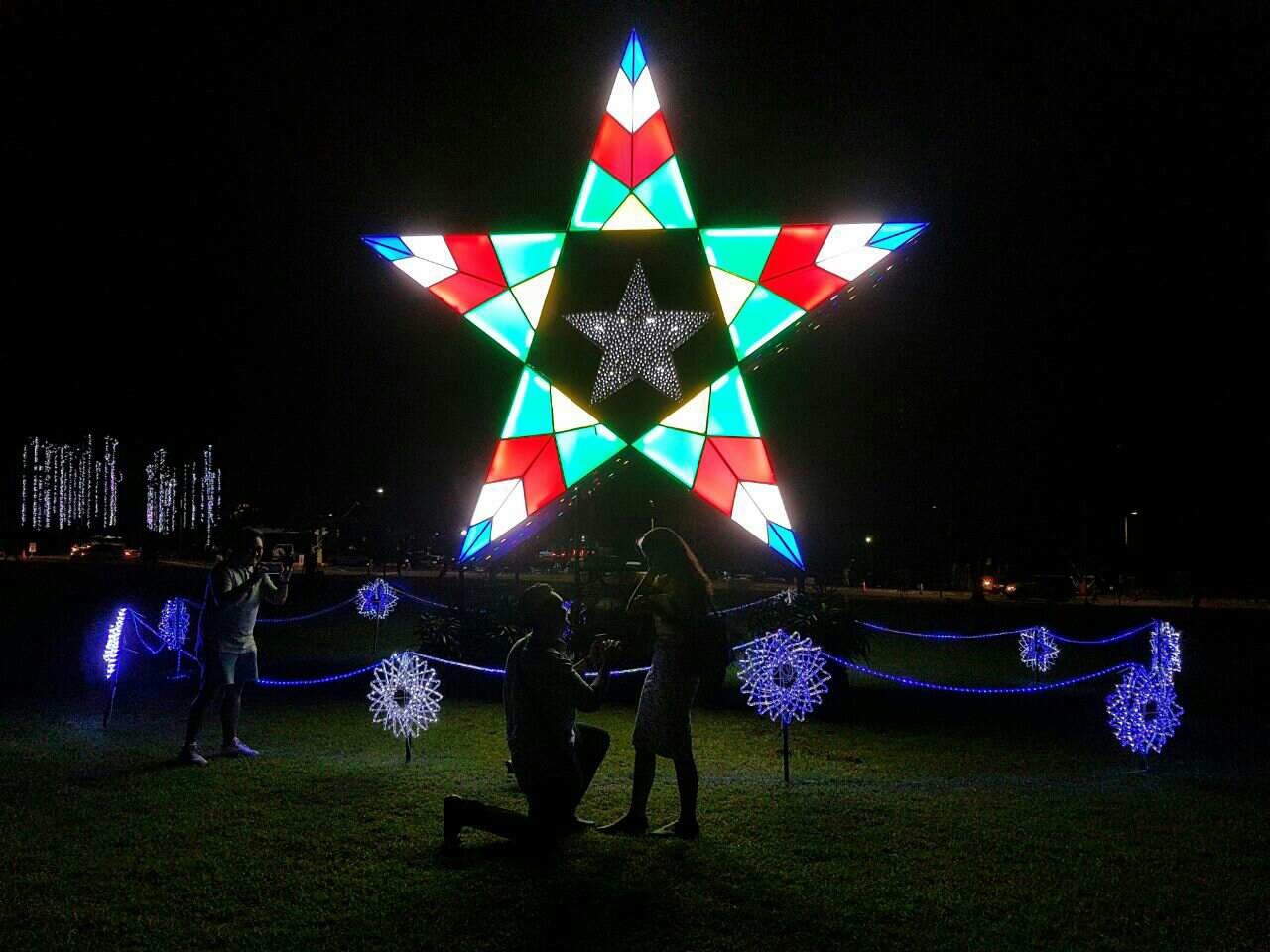 Who was the first person you shared your engagement with and why? 
After the proposal, which Joanh and Clara documented, we went straight to Jill's house to bring the good news to everyone. We called Gaea, Jill's cousin who was like a sister she never had and shared what had happened. They both started crying and talked for a little while. I then called my family over the phone to tell them that Jill said yes. Everyone was so happy. Then, we went to my friend's house since my barkada was waiting there to celebrate our annual Christmas party and at the same time, celebrate the engagement. These are the important people in our lives, God, family and friends. These are the people whom we share almost everything with.
What was the first thing you thought about right after the engagement that's related to the wedding?
We agreed on a budget first on what we were willing to spend for the wedding. That was a quick decision to make since we both wanted an intimate ceremony. The next was the date when we wanted to get married. Also, since we got engaged on Dec 22, 2016, we could not really look for locations yet due to it being the Christmas holidays. We booked the church and reception on the first two weeks of January 2017 instead. We were actually surprised because the dates we wanted were already booked. We then chose a different date that matches both the church and reception—and here we are—a month and a 2 weeks prior the wedding. Stressed and ecstatic at the same time.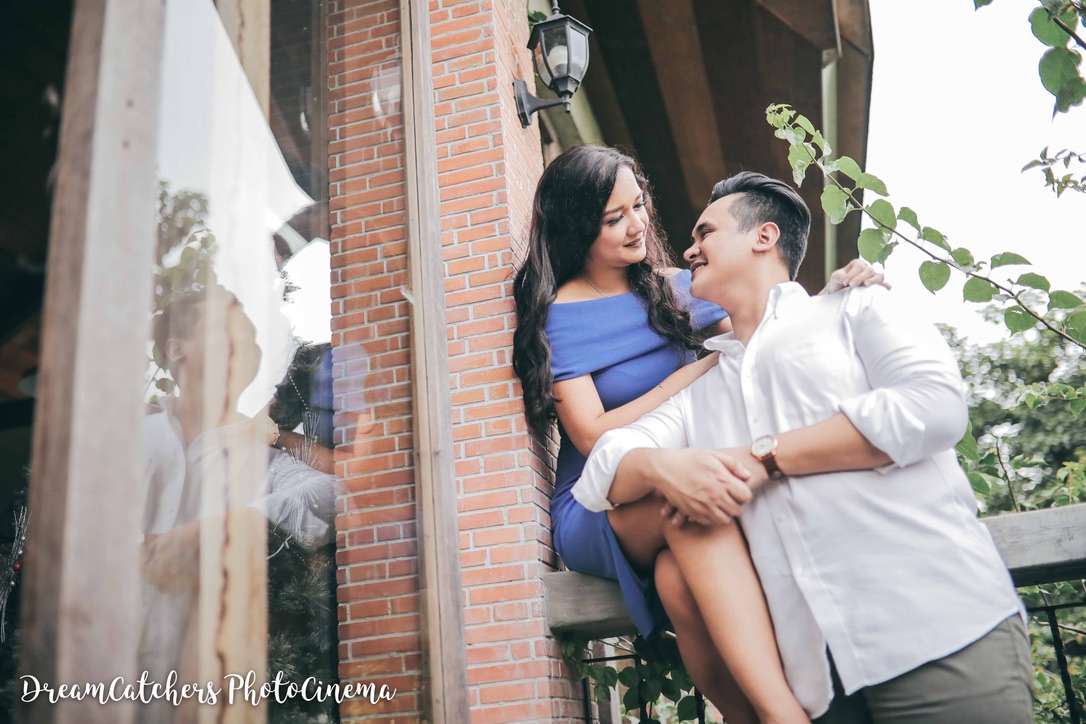 Want to share your engagement story with us? Shoot us an e-mail at
[email protected]
, and we'd love to hear more about it!