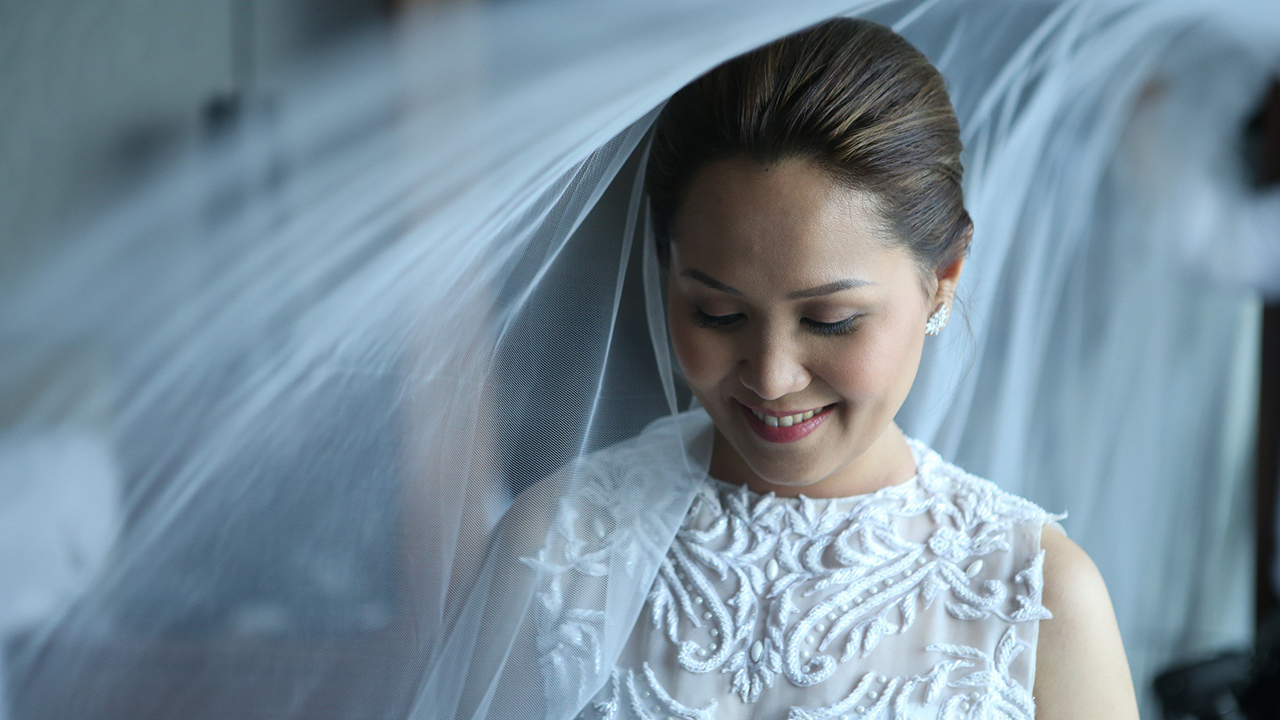 Can you tell us a little bit about yourself?
I am Jacqui Marcelo-Ricasata, the 2nd born in the family. I've been in both retail and direct selling industries. I am currently a business unit head for Zalora Philippines, handling beauty and women's and men's accessories.
Where was your wedding held and what made you decide to choose the location?
Our church was at John Paul II Parish while reception was at Blue Leaf Cosmopolitan. My now husband has a special affinity with John Paul II Parish as Pope John Paul II was also special to his mom (who already passed away in 2014). We also wanted a small church to have that cozy feel. Blue Leaf Cosmopolitan made sense to us because of the close proximity and we love the fact that it was quite new at that time and the layout was just perfect for us.
What's the inspiration behind your wedding look?
I wanted something timeless and elegant. Something that never goes out of style.
Who designed your wedding gown, and how did you come up with the style? How long did it take to create or find the perfect wedding dress?
Joe San Antonio designed my wedding gown. I had something in mind already, intricate yet not too over the top. I was looking at her website and found the perfect peg for my dress!
It took me about a few weeks to find my designer and wedding dress look.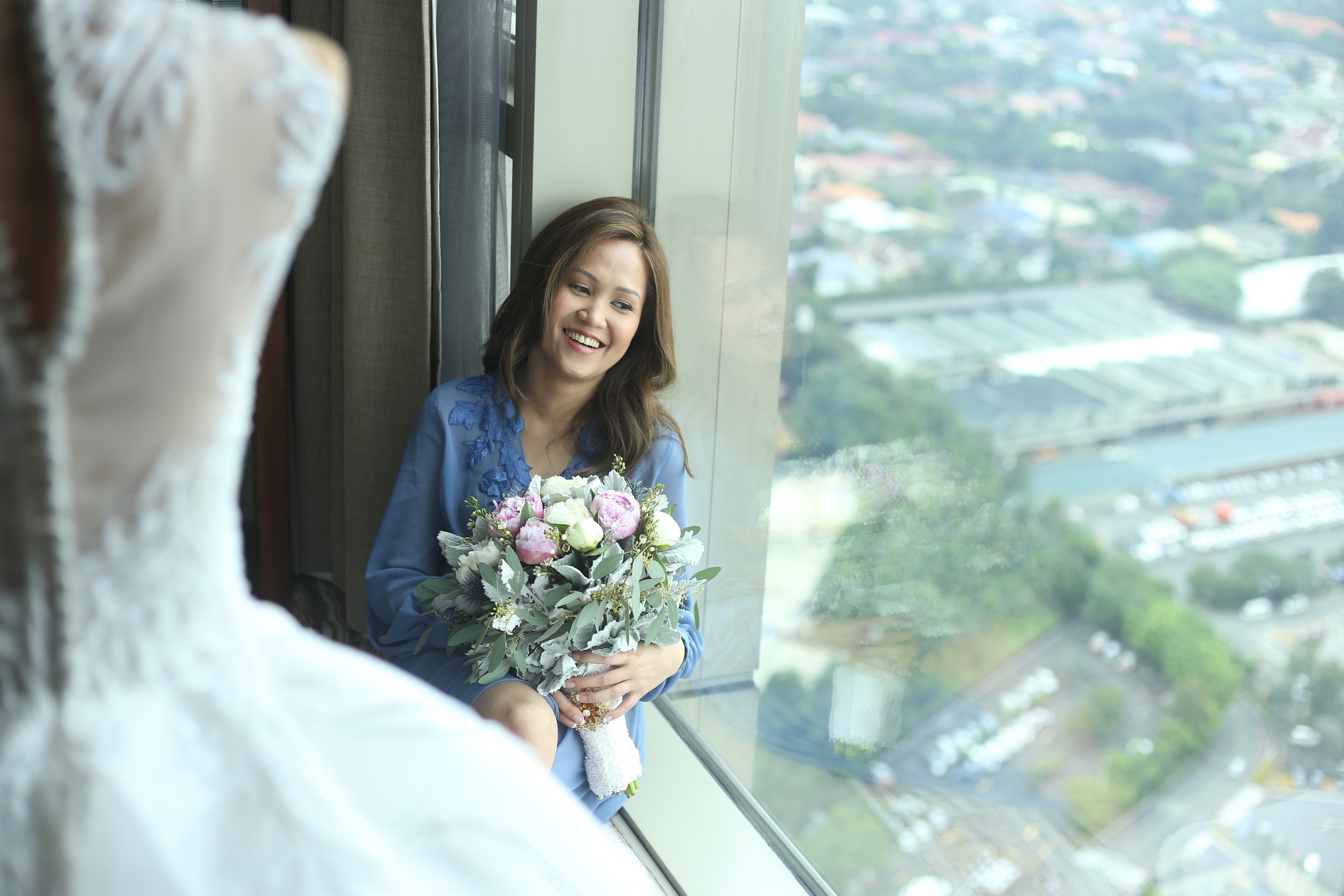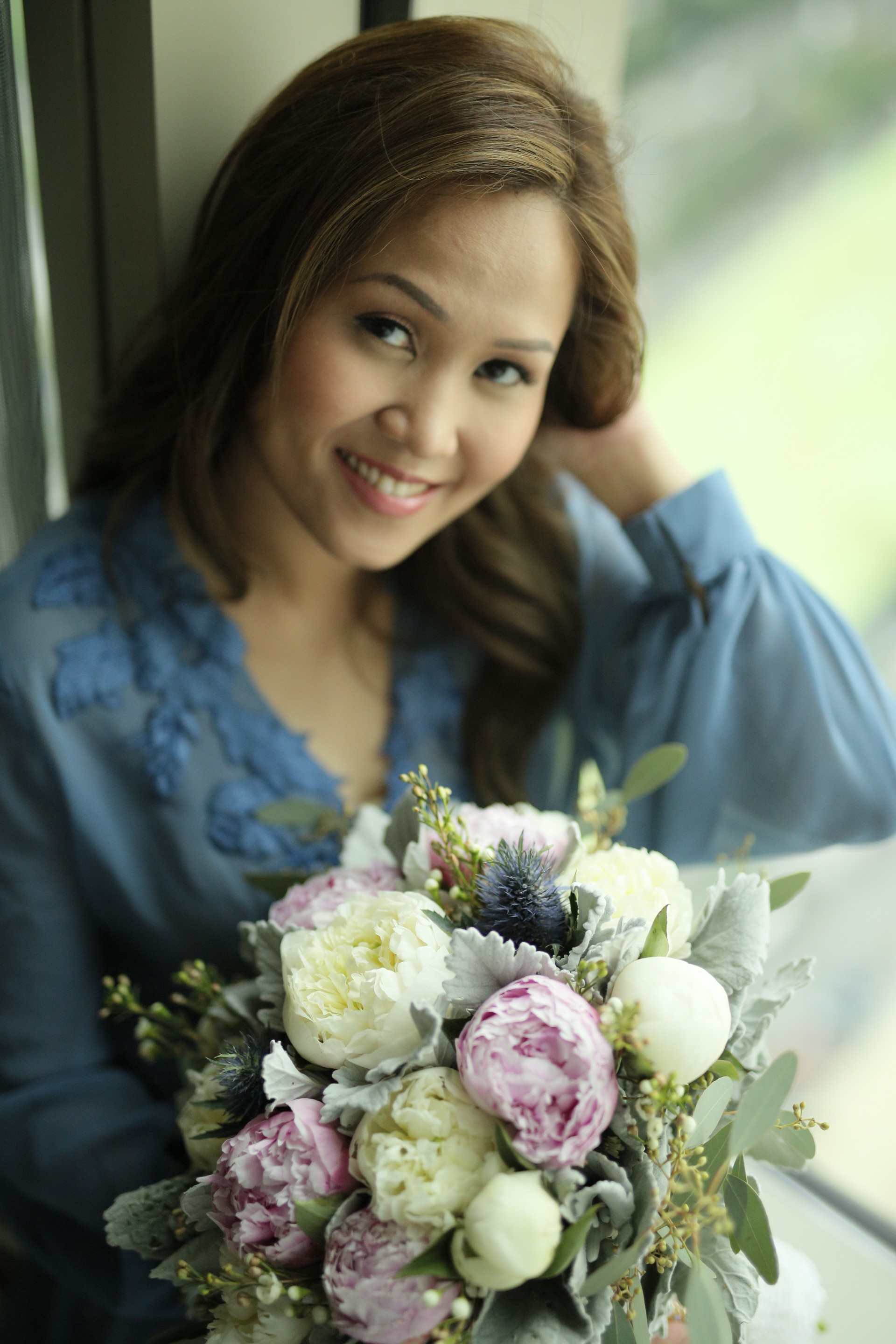 How did you choose your hair and makeup artist? Did you have any hair and makeup pegs?
I am lucky because a good friend from high school is a professional make-up artist, Tin Albano. I trust her completely. She was the one who recommended the hair stylist, Rudolf Davalos. I actually didn't have pegs. I just explained to my friend and hair stylist how I wanted to look like—classy and elegant. From there, we agreed on the total look for both church and reception.
What lip color did you choose for the wedding day?
My make-up artist chose for me since I wanted my whole look to be cohesive. It was nude with a bit of gloss to make it look very natural.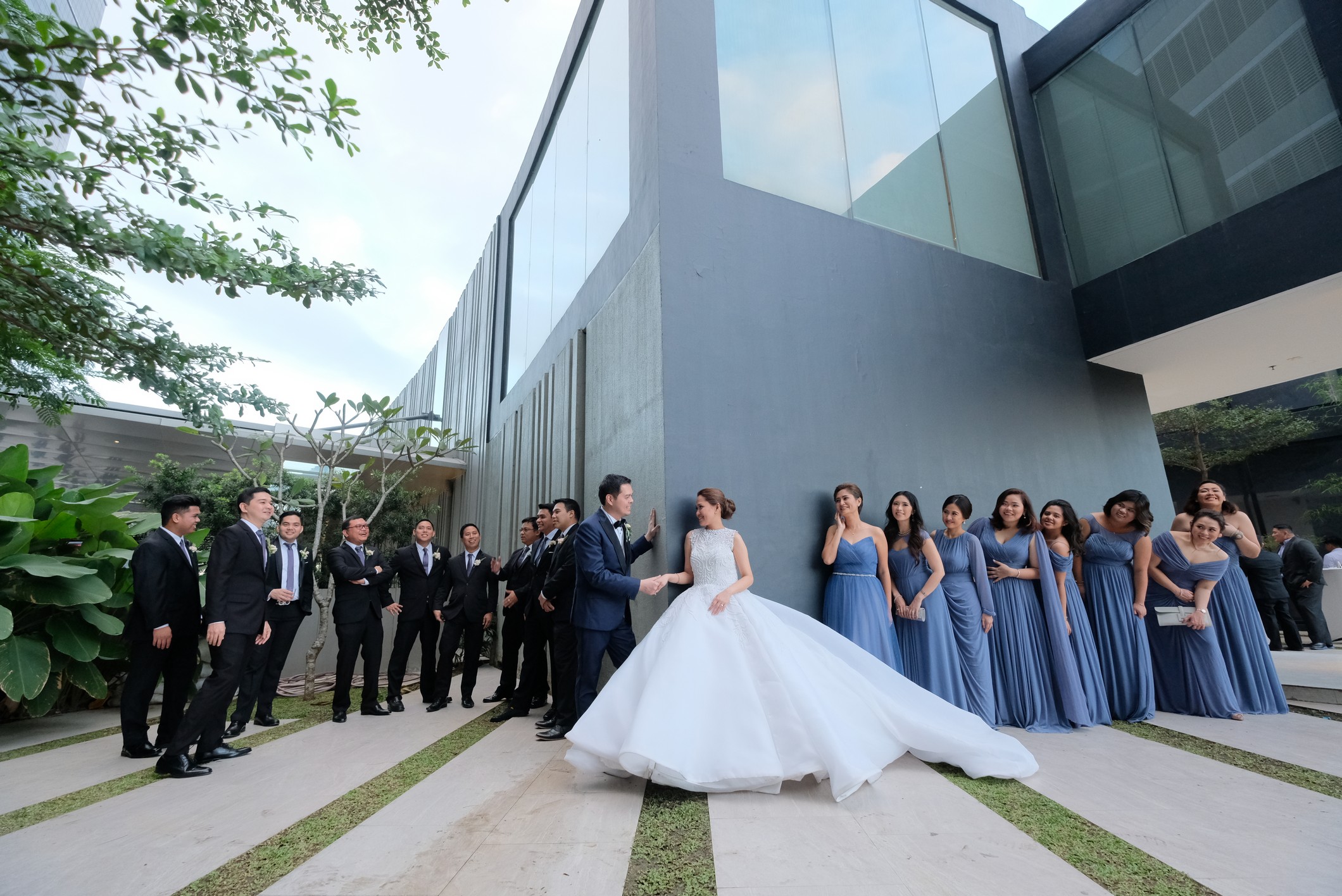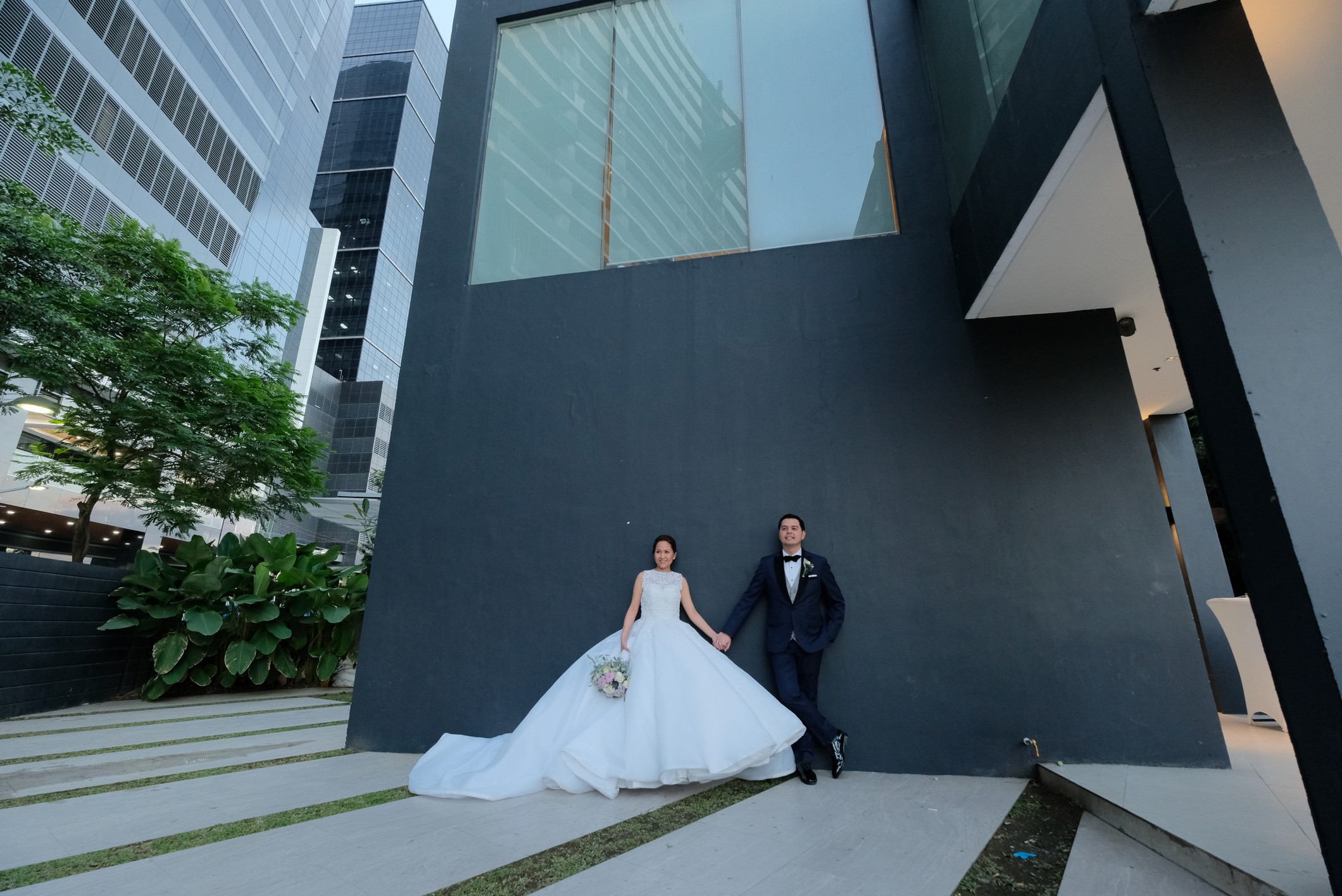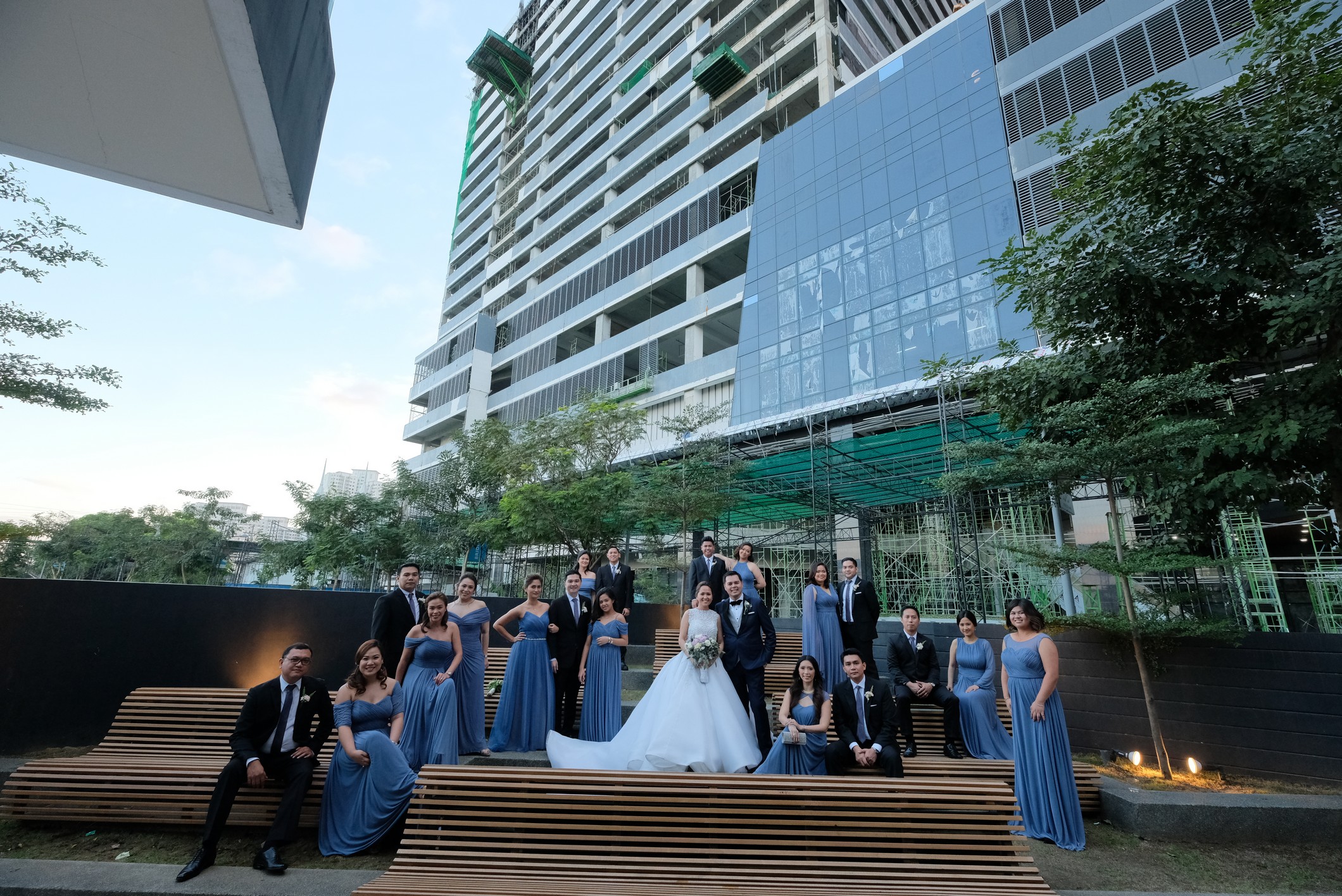 What was in your wedding day makeup kit/pouch?
Lipstick, gloss, cellphone, oil control film, mints, crackers.
What were the preparations you did for your skin prior to the wedding day? Did you go to a skincare center regularly? What kind of services did you have done? Is this something you would recommend to other brides-to-be?
I went to a dermatologist two months prior to my wedding day to have a facial. I wouldn't recommend brides to do this too close to the wedding day since there might be a skin reaction. I do go to the derma from time to time. I've also been diligent in applying my skin care products in the morning and at night.
What was the best beauty advice you received that helped you prepare for your wedding?
Be stress-free and let go! The creams, serums, and treatments won't do you any good if deep inside, you are stressed. It will be very evident in your face.
Did you have your nails done? If so, where? Would you recommend this nail salon to others?
Yes, I had my nails done at Mich & Myl in Eastwood. Very relaxing place—definitely a good place to check out.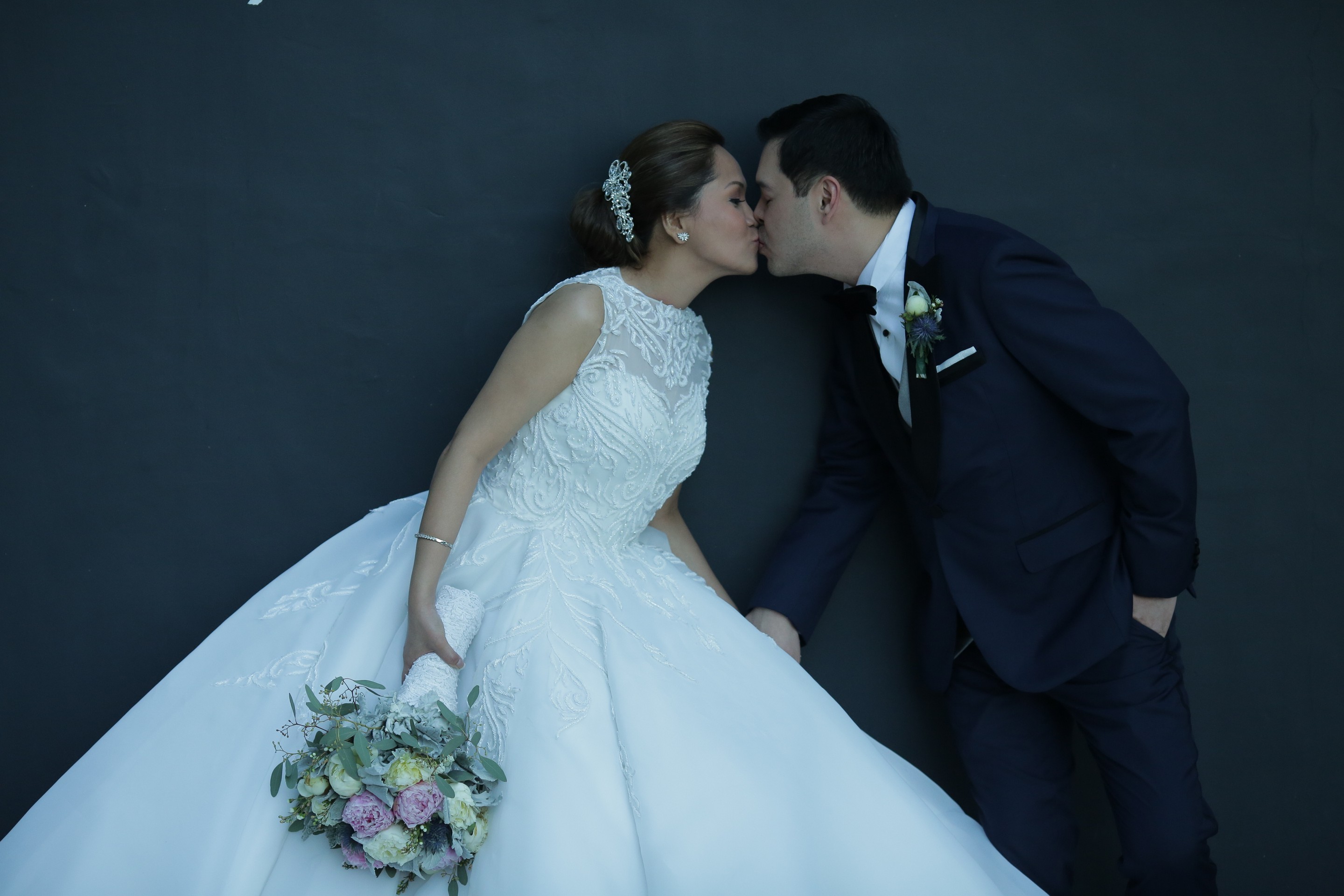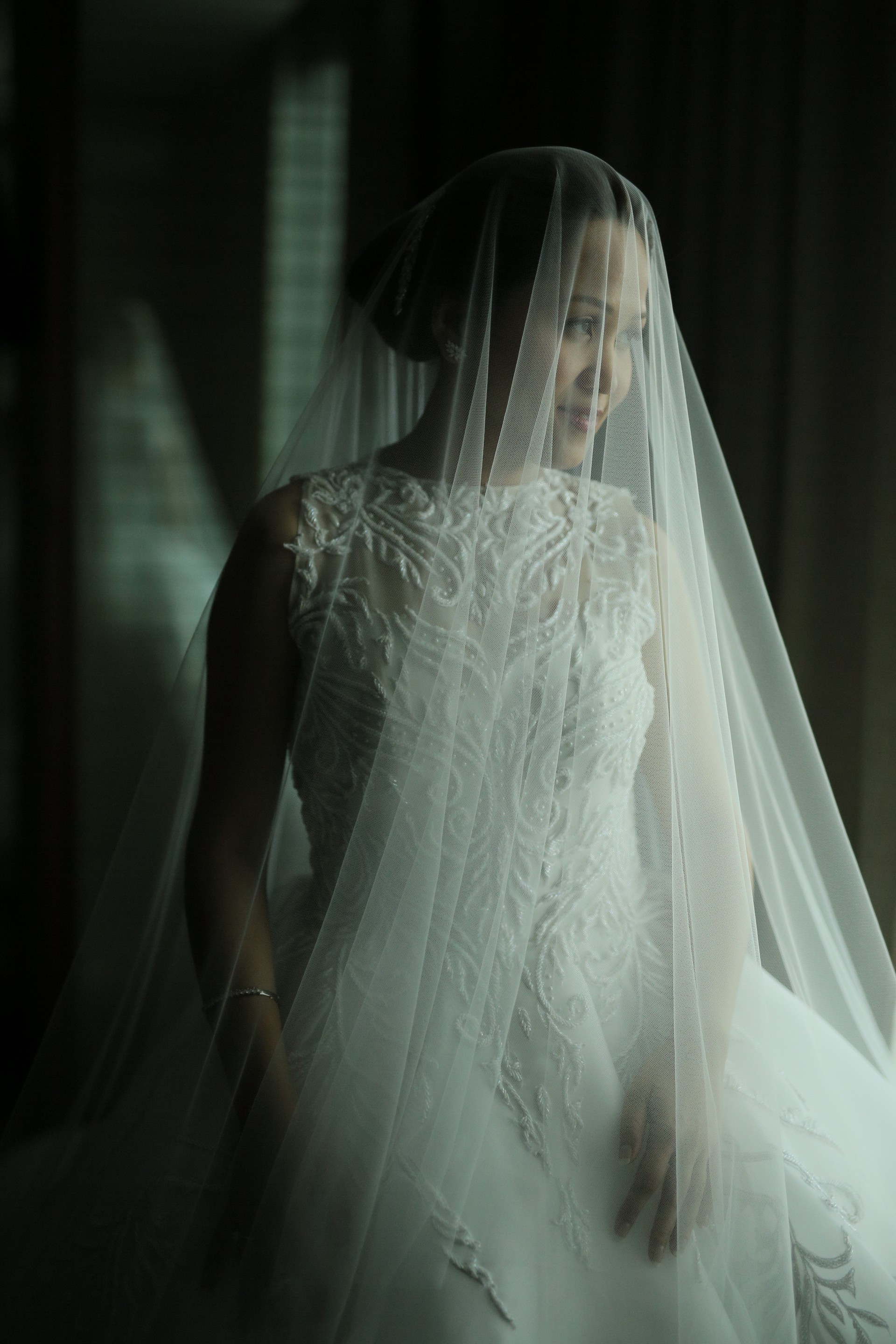 "The creams, serums, and treatments won't do you any good if deep inside, you are stressed."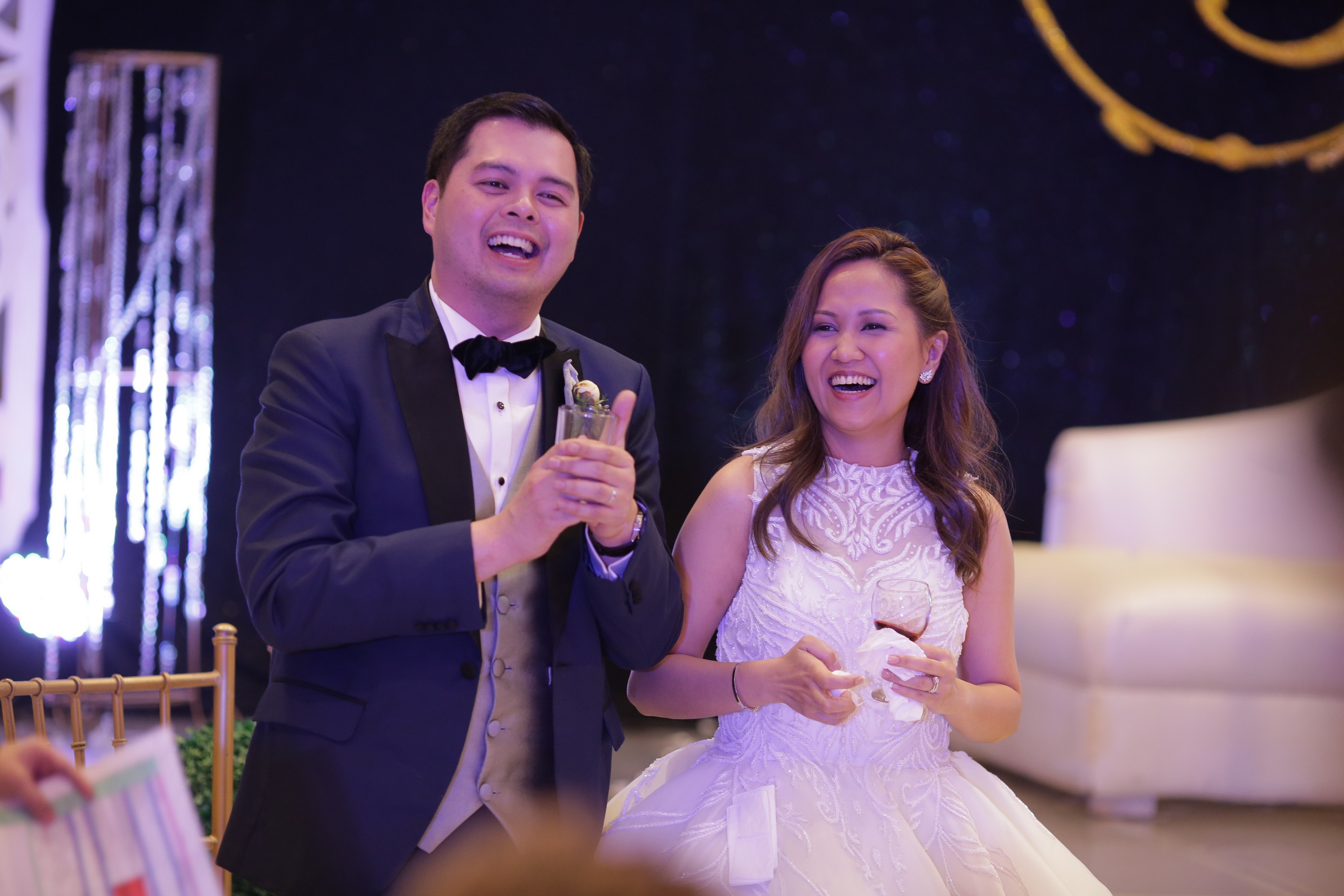 What was your biggest takeaway from your wedding day? Do you have any beauty-related tips you'd like to share to upcoming brides?
Just have fun and enjoy every moment! There is no perfect wedding (not everything will go as planned) so just let go and focus on your husband, family, and friends. Your wedding is a celebration of love so just let it be. Don't sweat the small stuff! Pamper yourself so that you can look your best on your wedding day!
Wedding Team
Photographer: Nice Print Photography and Exige Weddings
Videographer: Nice Print Photography and Exige Weddings
Makeup Artist: Tin Albano
Hair: Rudolf Davalos
Gown by: Joe San Antonio