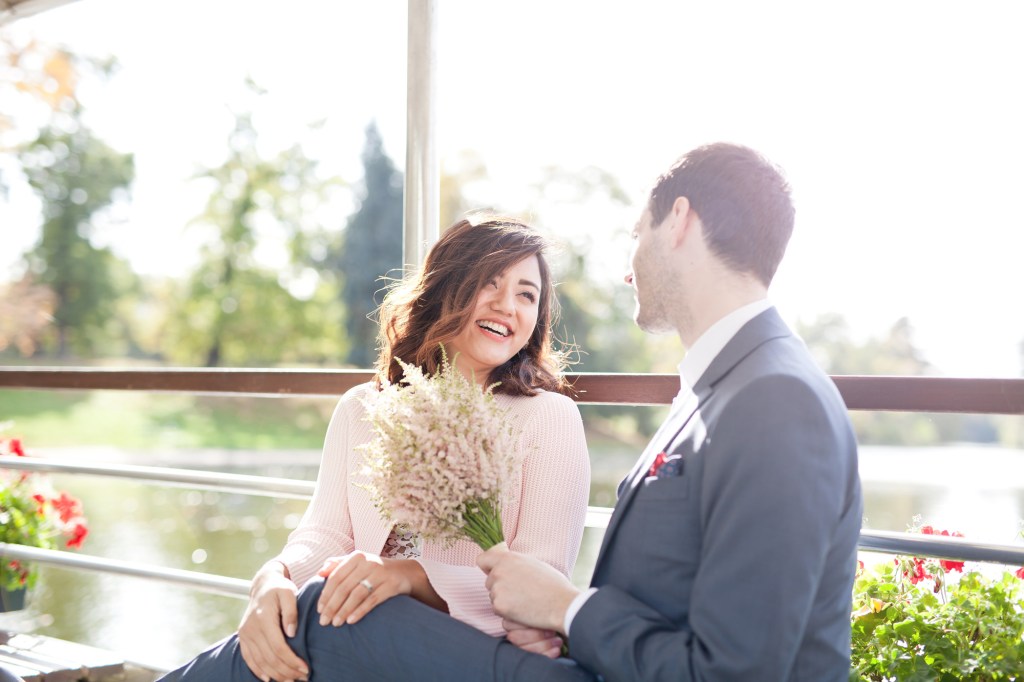 Where in France was the wedding held? What made you opt to go for a civil wedding rather than the traditional church wedding?
We always wanted to have two ceremonies so we can share with family and friends from both sides of our union—one in France and one in the Philippines. By law, we have to be married in the city hall of our residence and so we held the civil ceremony in the Mairie de Boulogne-Billancourt in France. In a few years, we hope to have our church union in the Oratory of Lagen Island in Palawan.
How was it like planning a civil wedding? What do you think is the difference between planning a civil wedding and a church wedding?
We have not begun planning our church wedding but I can imagine that the preparation would be similar. We prioritized filing administrative requirements with the Mairie in order to set a date for the wedding. Although it was not required, we attended a marriage seminar sponsored by the Mairie to have a clear understanding of the French marriage law and how to personalize our civil ceremony. We also met with the officiant assigned to our wedding so he may get to know us before the wedding. After setting the date, we began finalizing details from our wedding outfit to the reception.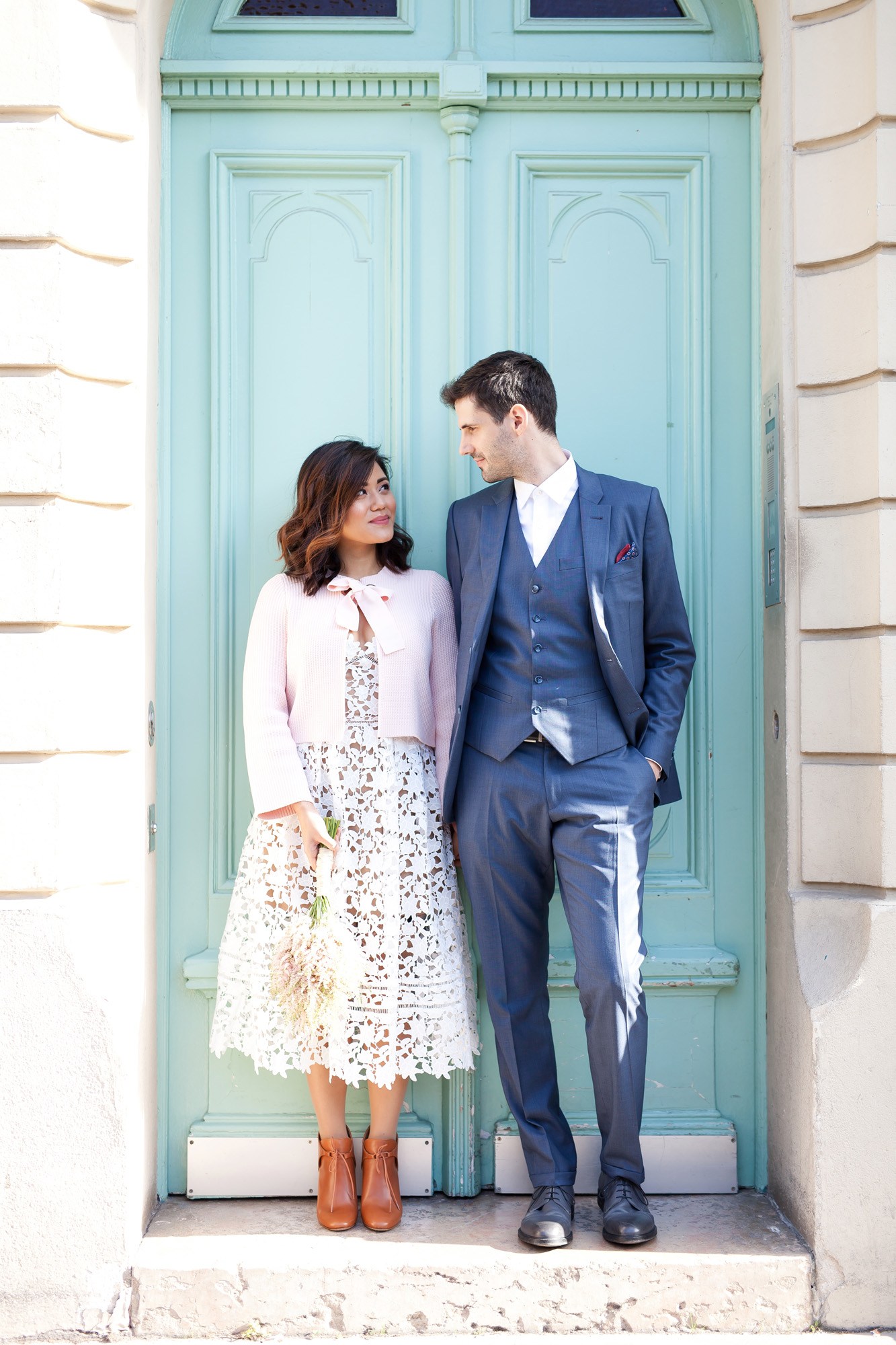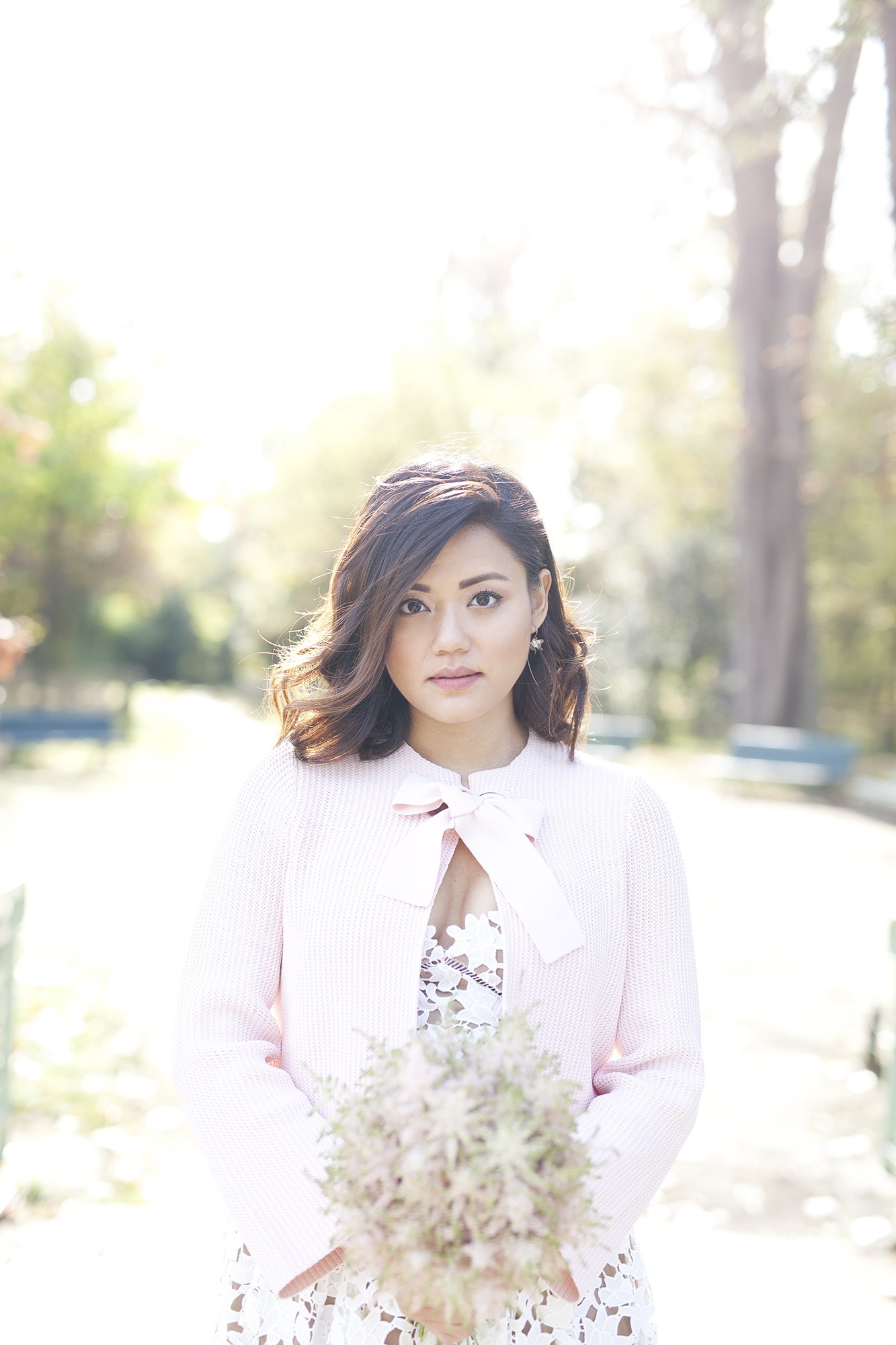 Given that your wedding was also held outside the Philippines, what were the biggest challenges you faced and how did you overcome them?
The real challenge was getting all the documents required for the marriage application from the Philippines to France. Birth certificate and CENOMAR were all required to be DFA-authenticated then submitted to the Philippine Embassy in Paris for translation and notarization. Because I am not based in Manila, I had to rely on my family to help with the paperwork which took about three to four months. Also, not having everyone from my side of the family and friends from Manila present during the ceremony was kind of bittersweet. But I find comfort in the fact that we intend to have a ceremony in the Philippines.
Did you have a reception? If so, where was it held? How did you choose your suppliers?
We wanted an intimate reception as we only had about 50 guests. The wedding was at 2:30 PM and so we decided to offer champagne and treats to our guests after the ceremony. We rented a flat with a terrasse around 10 minutes away from the Mairie that we found via AirBnB. We told the owner we just wanted to rent it for our wedding reception and she happily agreed to rent us the beautiful flat for the day. For catering, I asked for a recommended traiteur from the office. For the champagne, we ordered directly from the supplier. Our strategy was to optimize our budget without committing to a fixed packaged from a restaurant or paying corkage.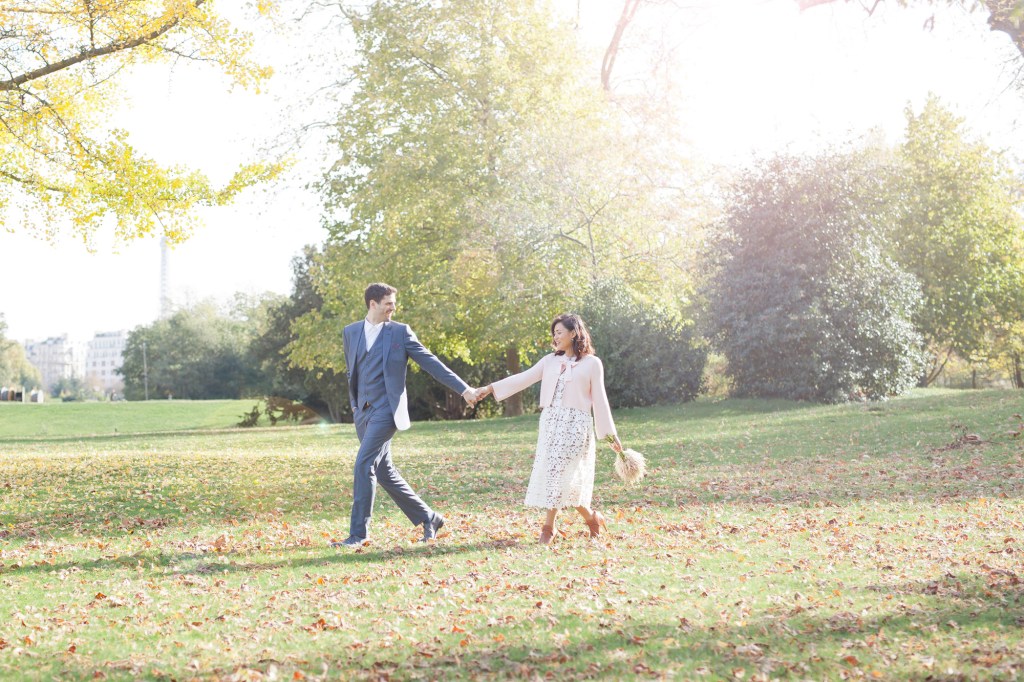 How did you coordinate with guests and suppliers?
To be honest, I let my husband coordinate with most of the suppliers because my French is hopeless. The only time I was really involved was when we met our photographer—and only because they spoke English very well from the first time I inquired. I also worked with a calligrapher based in Manila for the design of our invitation. When communicating with guests, we found Joy very helpful. It allowed us to create a wedding website that allowed us to send digital RSVPs, e-vites, and even create our own app while giving our guests the most important information about our wedding.
Where did you have your bachelorette party? Who organized it?
My closest girlfriends based in Paris organized a surprise bachelorette party and we did it at our apartment. They came with drinks, food and Magic Mike and Magic Mike XXL. 
What was your hair and makeup look like? Was there a certain look or peg you followed?           
I really just wanted to look like the best version of myself. I did my own makeup and did it as how I would do it for ocassions where I needed to be photographed well. Working for Bobbi Brown for several years definitely helped and my lovely colleagues at work also organized a makeup lesson at the Bobbi Brown studio to help me practice my wedding day look. I always loved undone waves because it looks more relaxed so I requested this from my hairstylist.
"I really just wanted to look like the best version of myself."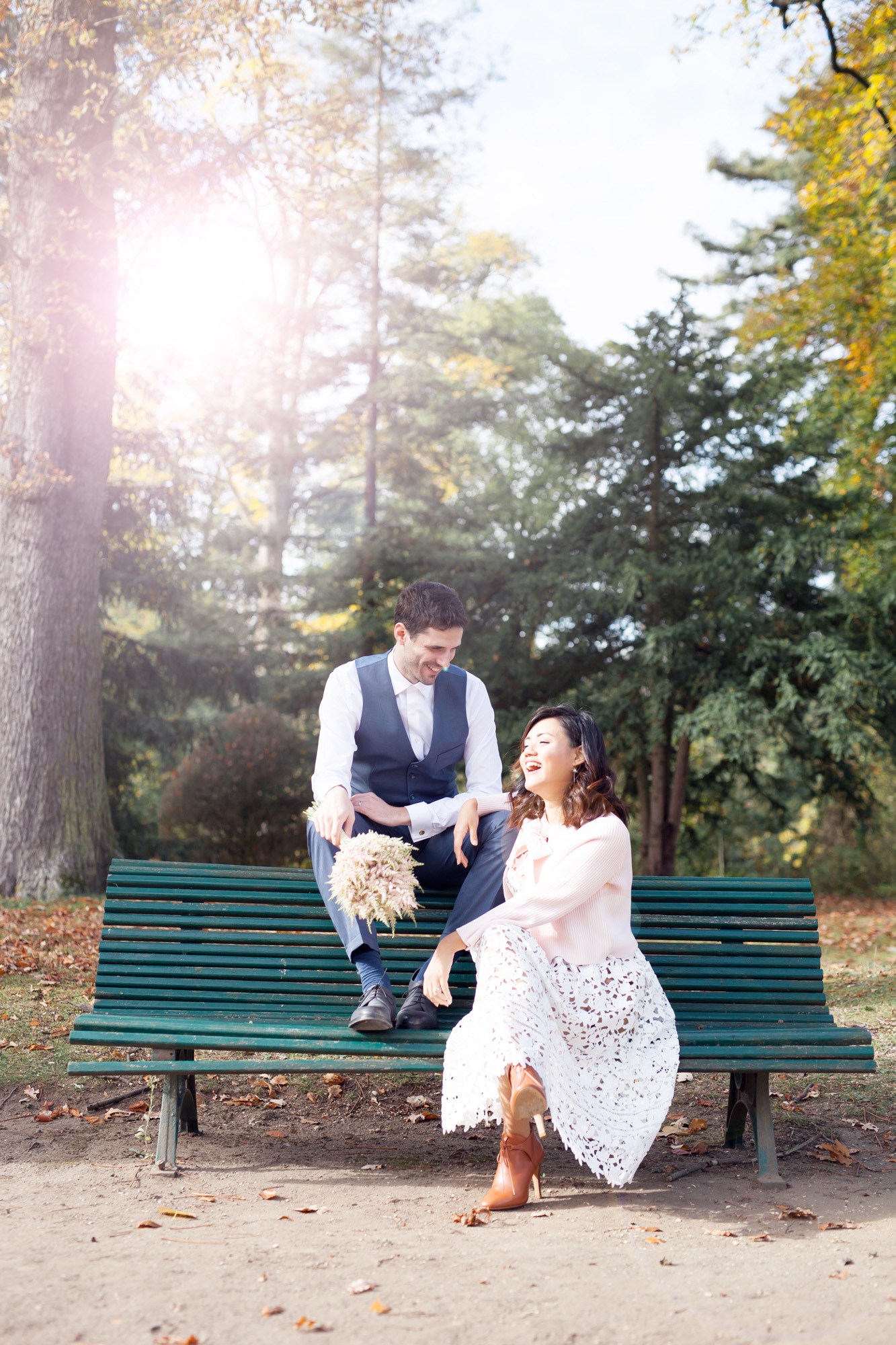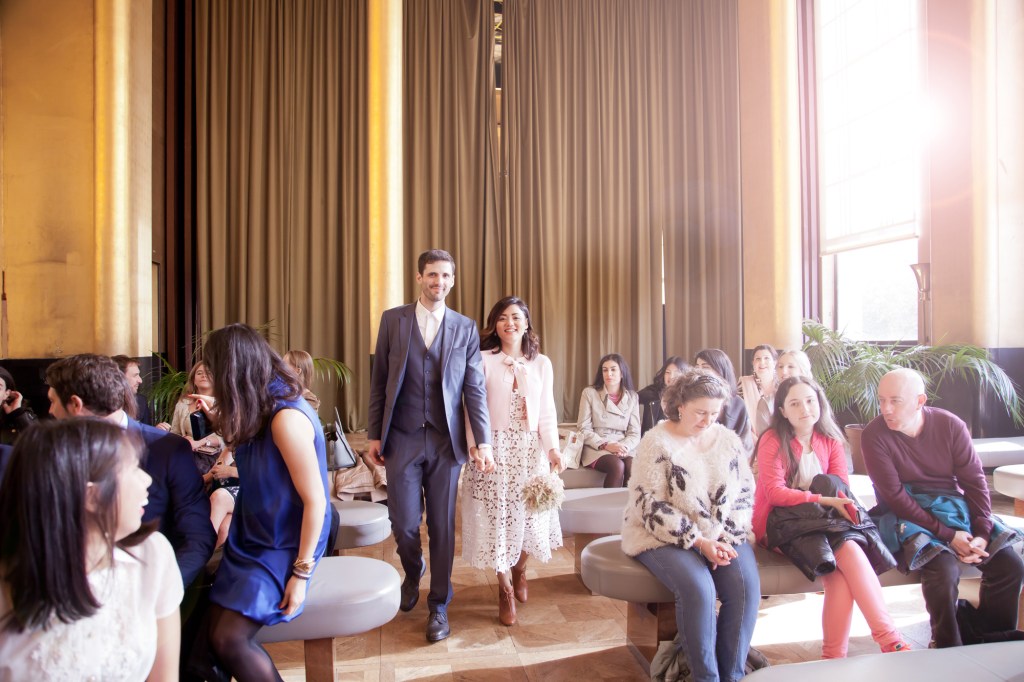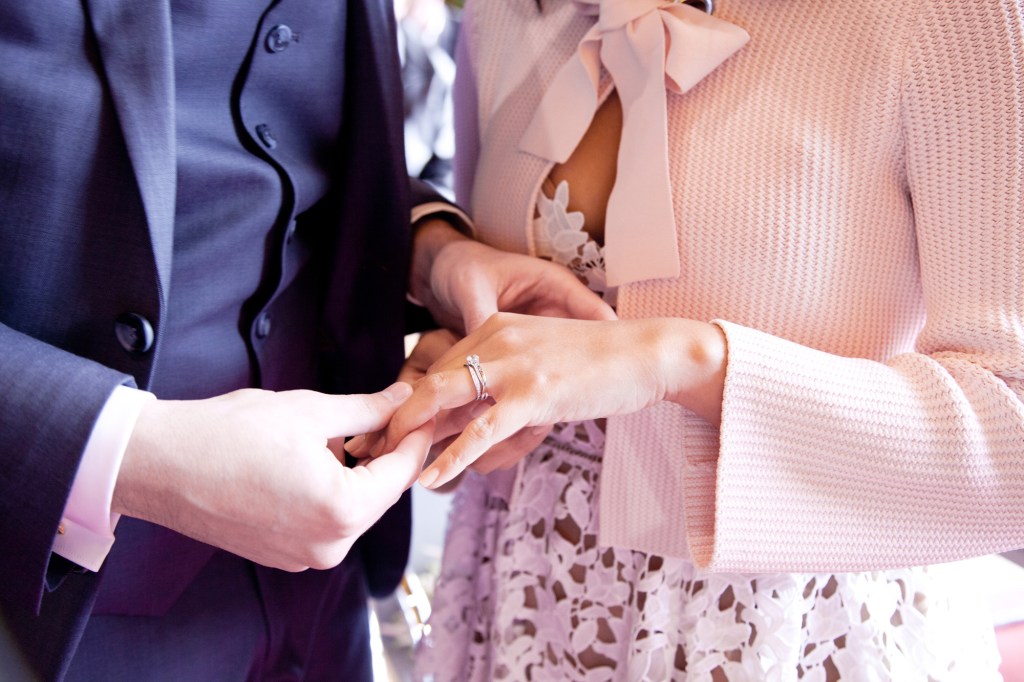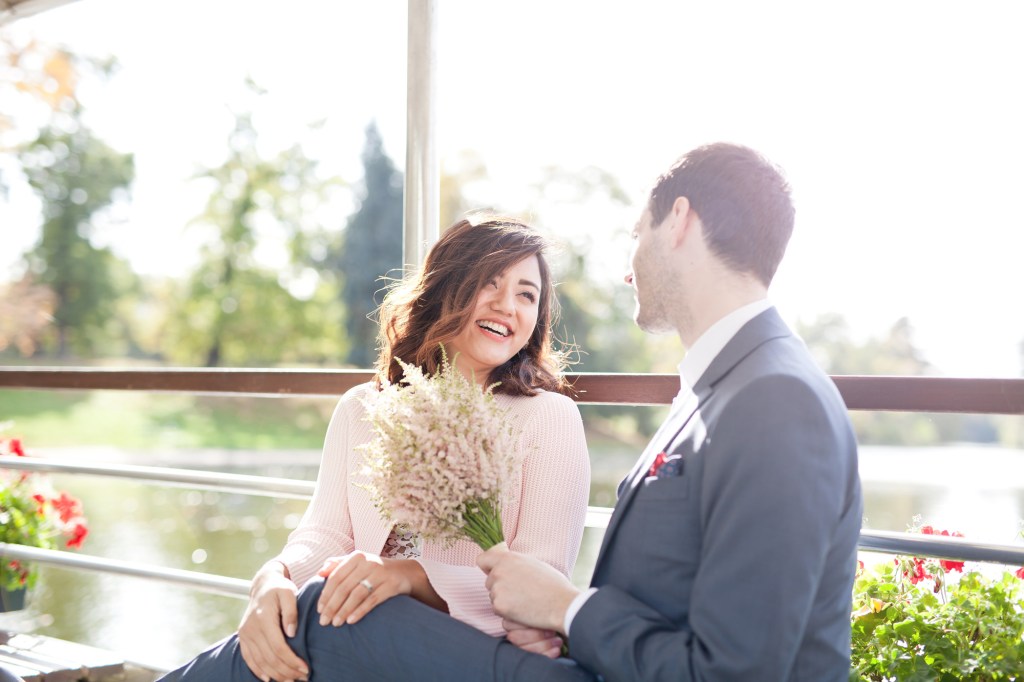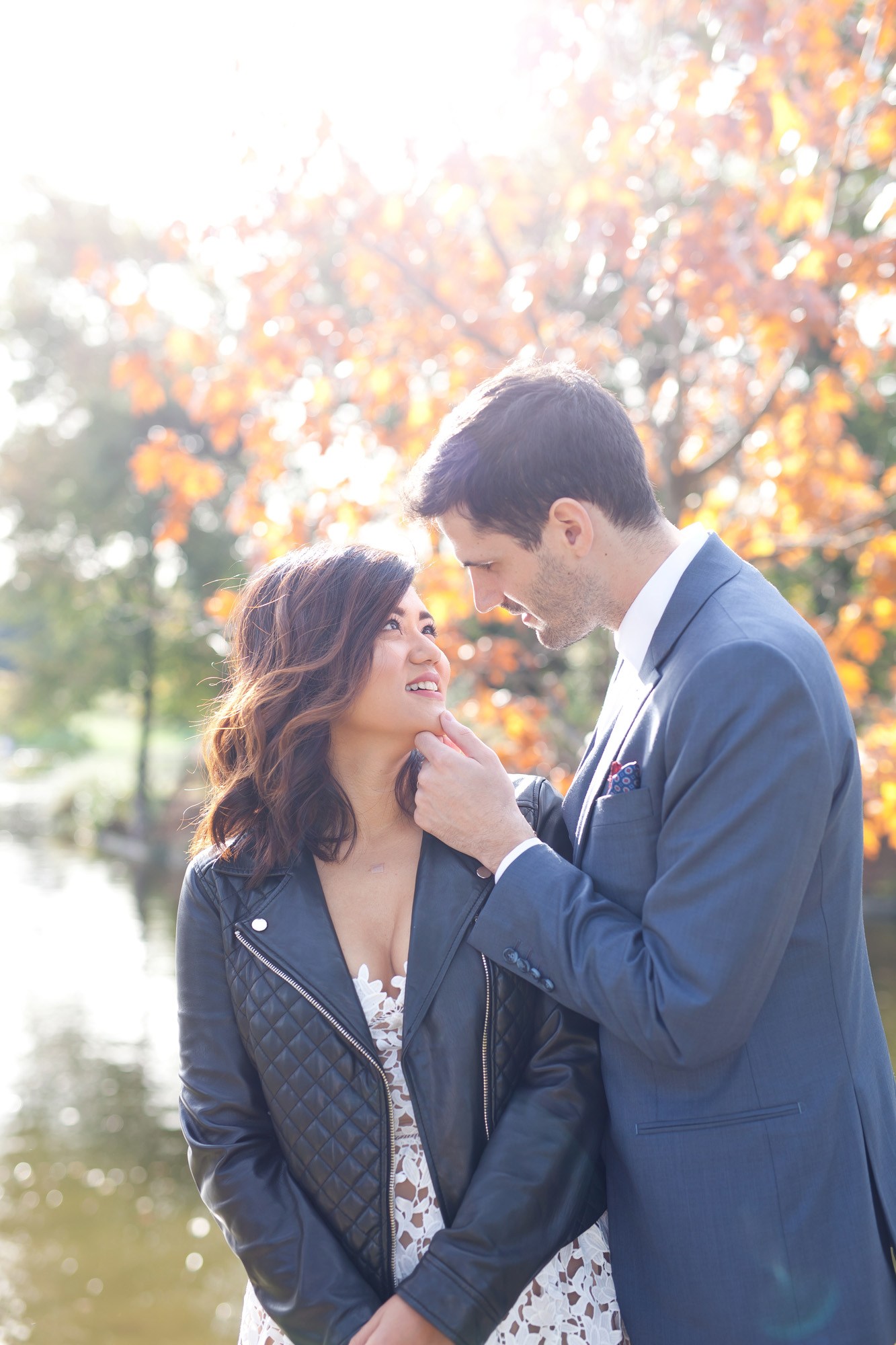 Who designed your dress?
A good friend of mine based in London has talked to me about the brand, Self-Portrait. When it was time to choose my wedding dress, I checked their selection of dresses on their website and pretty much decided that my wedding dress will be from this brand because it is feminine yet modern. I ended up with a white Azaelea dress. To make the dress fall-ready, I layered the nude pink cardigan from Maje and wore ankle boots from Sezane.
What was your biggest takeaway from your wedding day? Do you have any beauty-related tips (or tips in general) that you can share?
All the stress from wedding planning just goes away as soon as the big day comes. Even if it is a shared moment among family and friends, at the end of the day, the marriage is between you and your partner. Plan and live the day as you both envisioned it to be. I never thought it was possible to see a groom act as both a wedding planner and coordinator at the same time. I have great love and appreciation for how involved Guilhem was in the wedding.
Best beauty advice, prep your skin days or even weeks before the wedding. Hydrate and moisturize. I was even wearing a facial mask during the morning of our wedding day while I was eating breakfast. My makeup lasted for 12 hours with only one re-touch.
"At the end of the day, the marriage is between you and your partner."