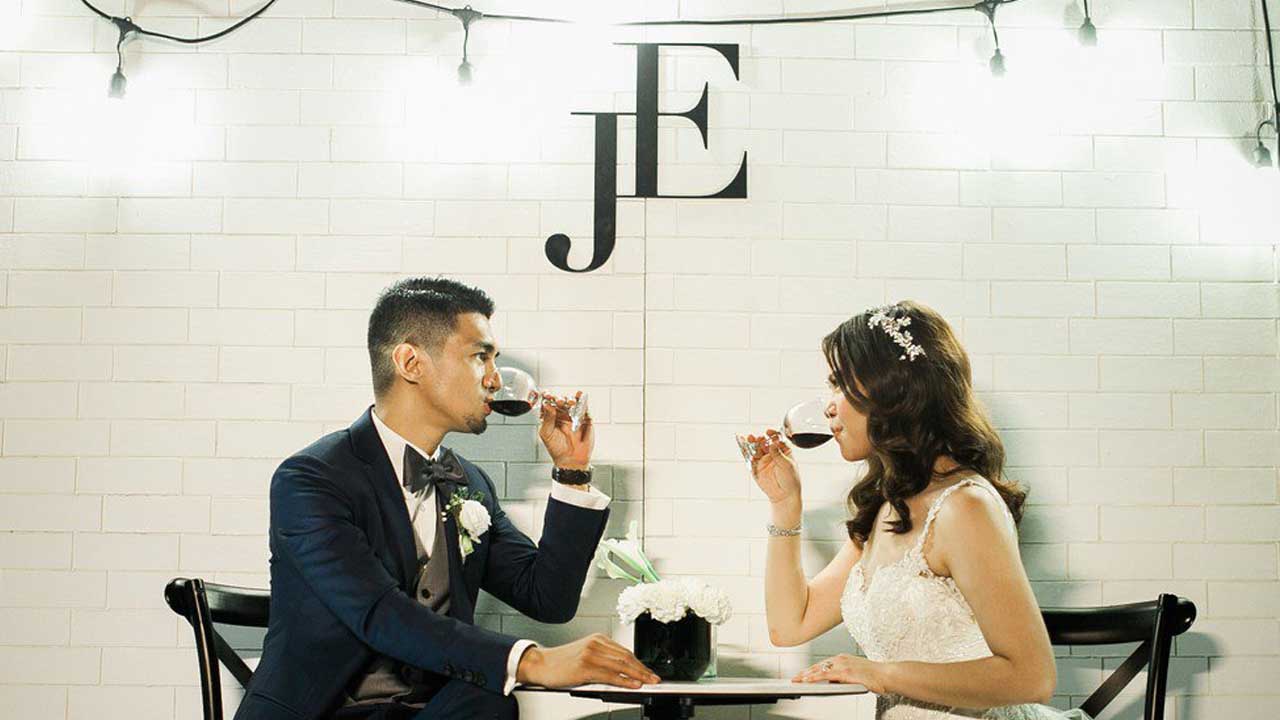 Can you tell us a little bit about yourself and what you do?
I'm Elise, a girl that's part of two worlds. I do retail marketing for one of the country's top property development companies, while pursuing my passion—making the world a sweeter place one cake at a time through my pastry design studio, Elle's Kitchen. Sometimes it gets a little crazy, but if there's a whisk, there's a way!
Where was your wedding held and what made you decide to choose the location?
We chose to have our ceremony at St. Alphonsus Mary de Liguori, a beautiful Church with a really great community. Our reception was held in Enderun Colleges, the institute where I pursued my education in the culinary arts. The school's atrium was already beautiful on its own and it somehow felt like home; and being immersed there for a few years, my husband and I knew we would be in the hands of great chefs and event managers.
What's the inspiration behind your wedding look?
For myself, I wanted something fresh and feminine—a classic updo with a center part and some loose strands in the front to add softness. For the other elements like the invites, flowers, and styling, we wanted something classic and understated in shades of grey, champagne, and gold— with details inspired by the Parisian bistros and patisseries.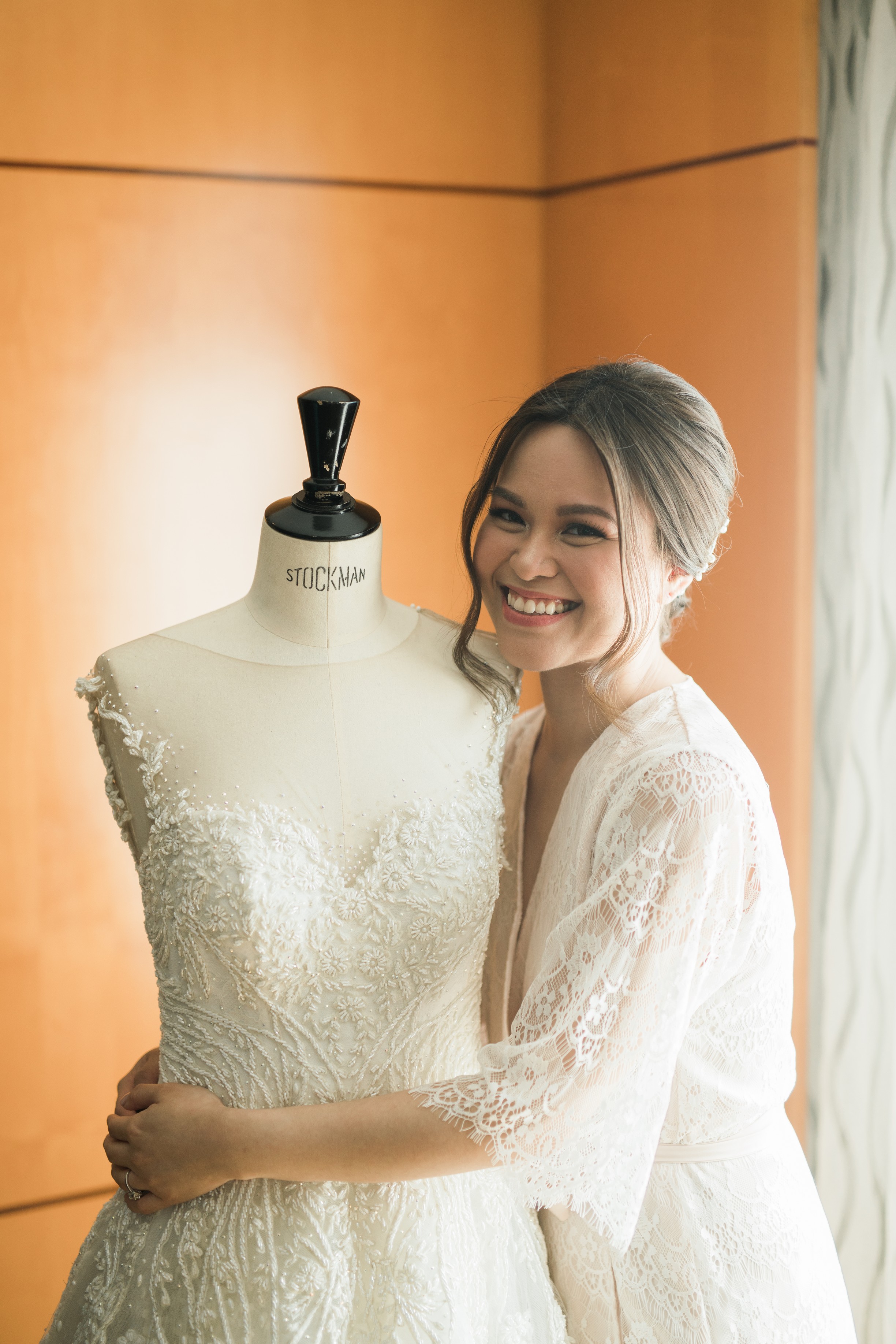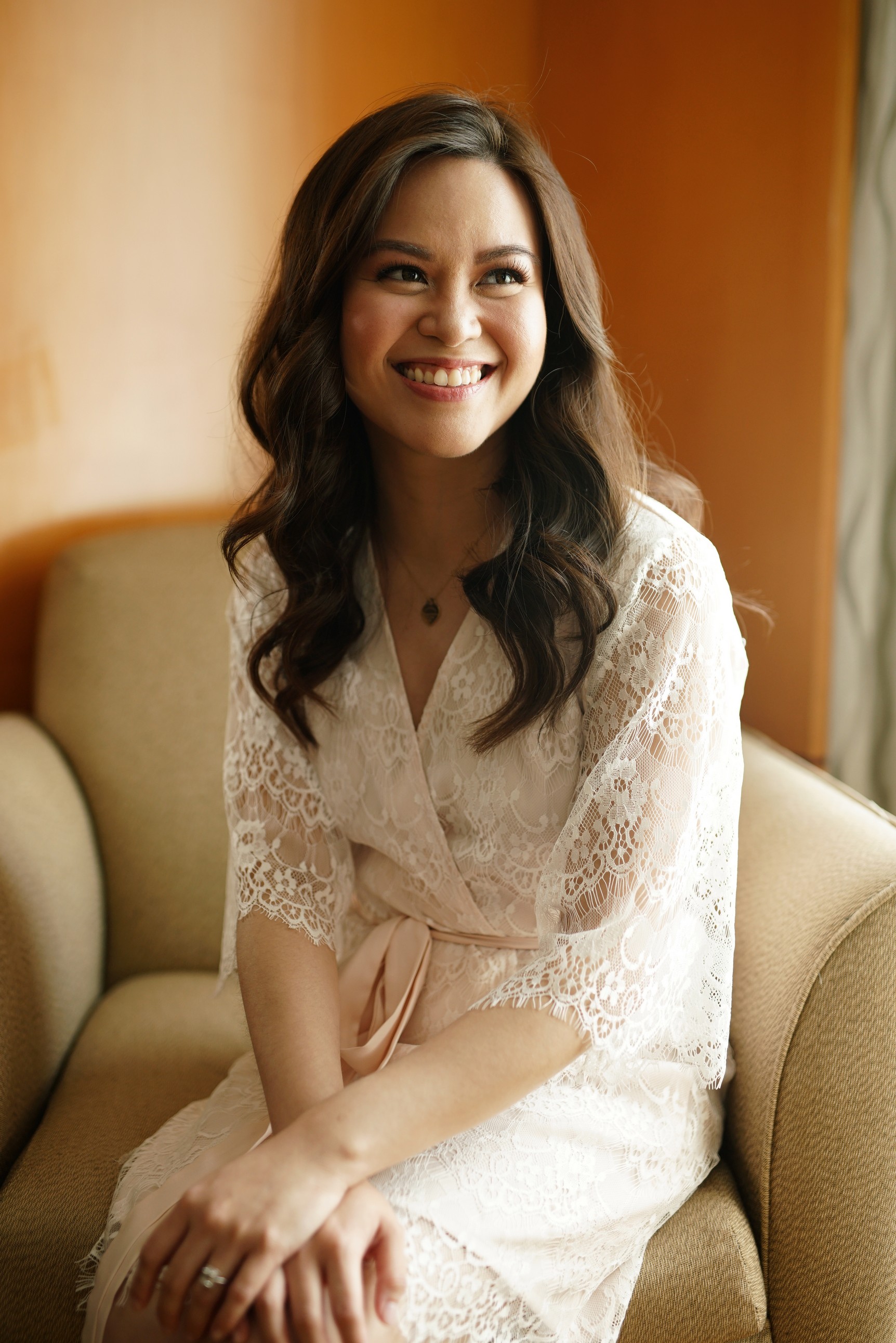 Who designed your wedding gown, and how did you come up with the style? How long did it take to create or find the perfect wedding dress?
From the start of our wedding planning, I already had a rough idea of what I wanted my wedding gown to look like. So when it came to choosing my designer, I went with one whose aesthetic I felt was a good match, Hannah Kong. Hannah and I just sat down in her studio a year before the date—for a session that felt more like friends catching up than a formal meeting. She was so warm and accommodating as she showed me little details from some of her pieces to get a feel for what I liked. She then sketched me a rough design combining the things I wanted—tulle, lace, and subtle sparkle. Within an 8-month fitting process, she put together my beautiful dress.
How did you choose your hair and makeup artist? Did you have any hair and makeup pegs?
Similar to the way I chose my gown designer, I also only approached one makeup artist, Sari Campos. Her bridal makeup style is very clean and feminine, which was exactly what I wanted. I didn't want a makeup transformation or a dramatically different look. I just wanted to feel pretty on my big day, but still feel like myself. Aside from her obvious skill and talent, she was also a long-time friend, so it was such an easy decision for me to go with her. Sari's partner hairstylist, Kierlo Velasco, was great too. We worked together for our engagement shoots (we had so much fun that we decided to have two!), and for the wedding, of course.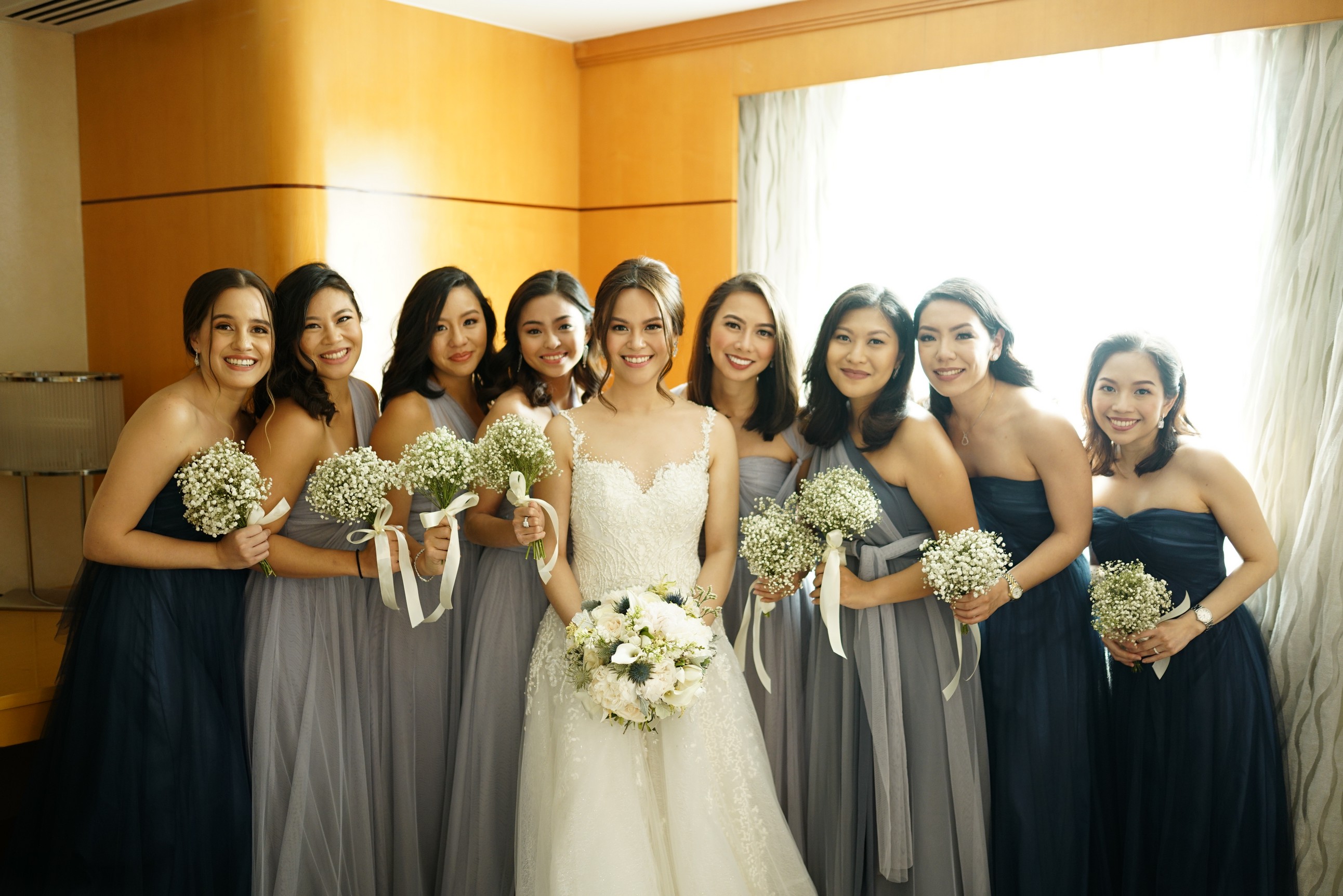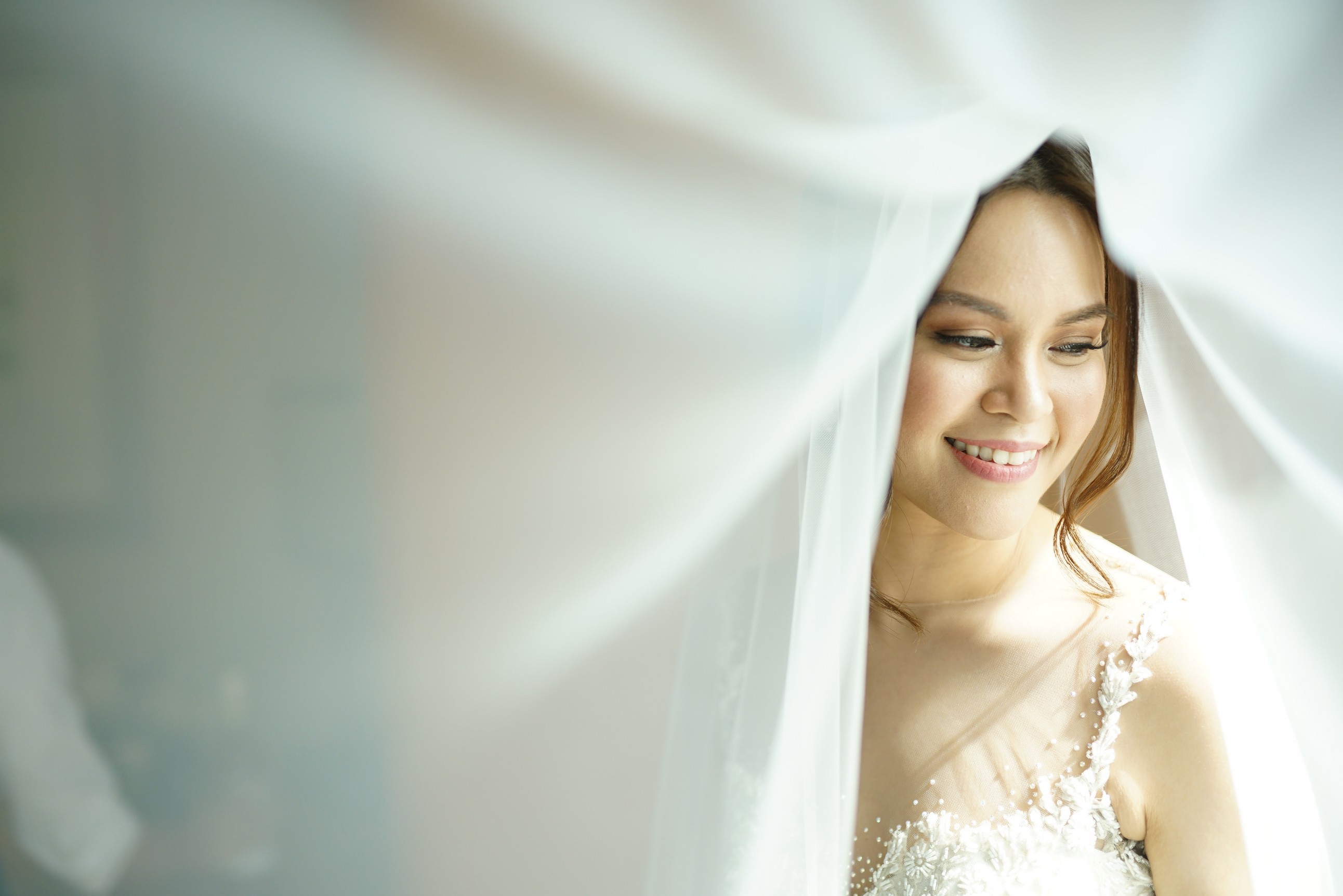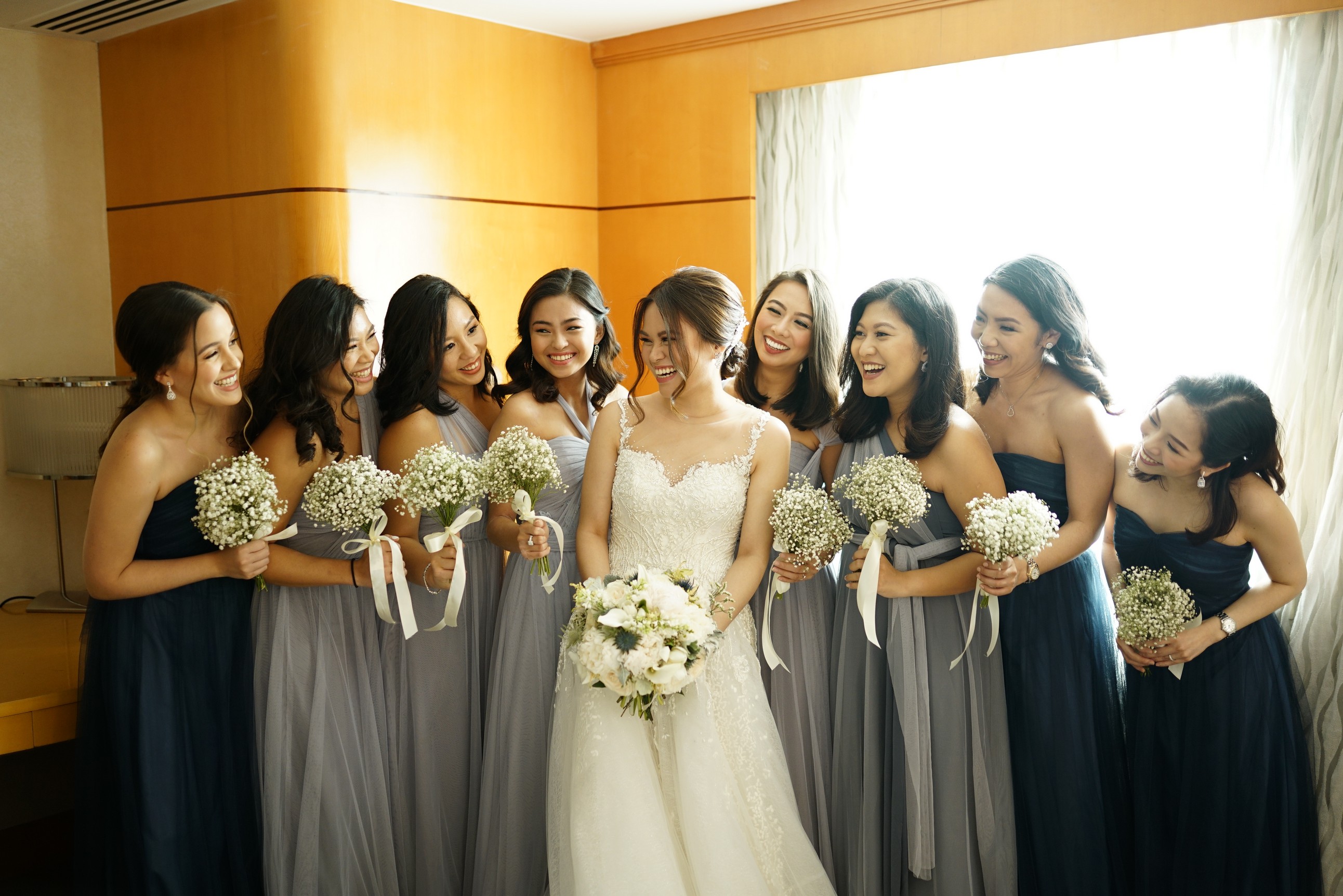 What lip color did you choose for the wedding day?
For the ceremony, I wanted a natural looking lip. For the reception, I wanted something a little deeper, so we built on the color from earlier.
What was in your wedding day makeup kit/pouch?
My wedding pouch had only the touchup essentials—oil blotting paper, a slim lip crayon from Bite Beauty in Glacé, Clarins Lip Oil in Blackberry, and Rohto Lycée contact eye drops.
What were the preparations you did for your skin prior to the wedding day? Did you go to a skincare center regularly? What kind of services did you have done? Is this something you would recommend to other brides-to-be?
To prep my skin prior to the wedding day, I made sure to drink lots of water every day. I also religiously used face roller that I got from a Tokyo flight on ANA, the ReFa Carat Ray. It worked wonders for tightening and de-puffing my skin, and I still use it daily.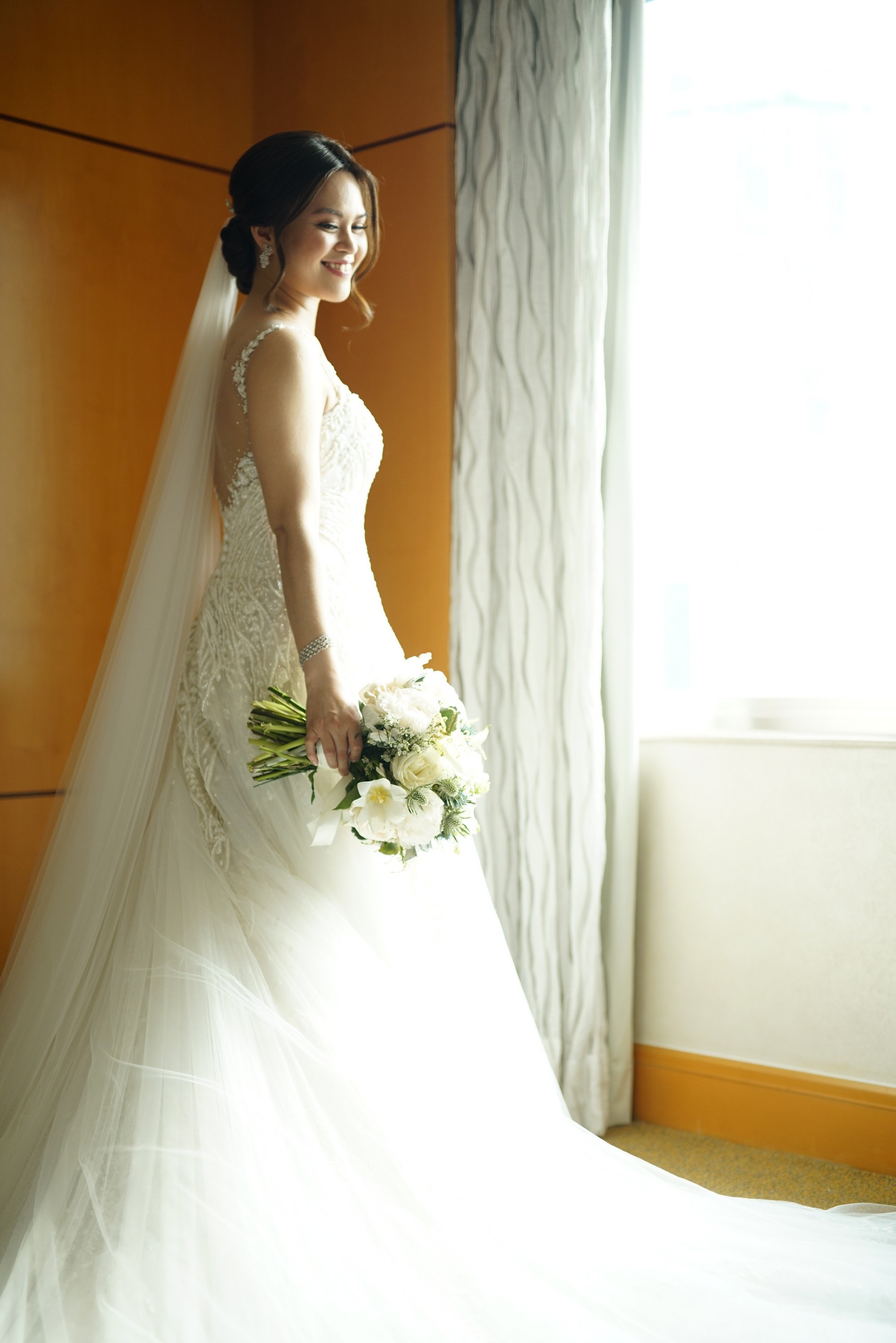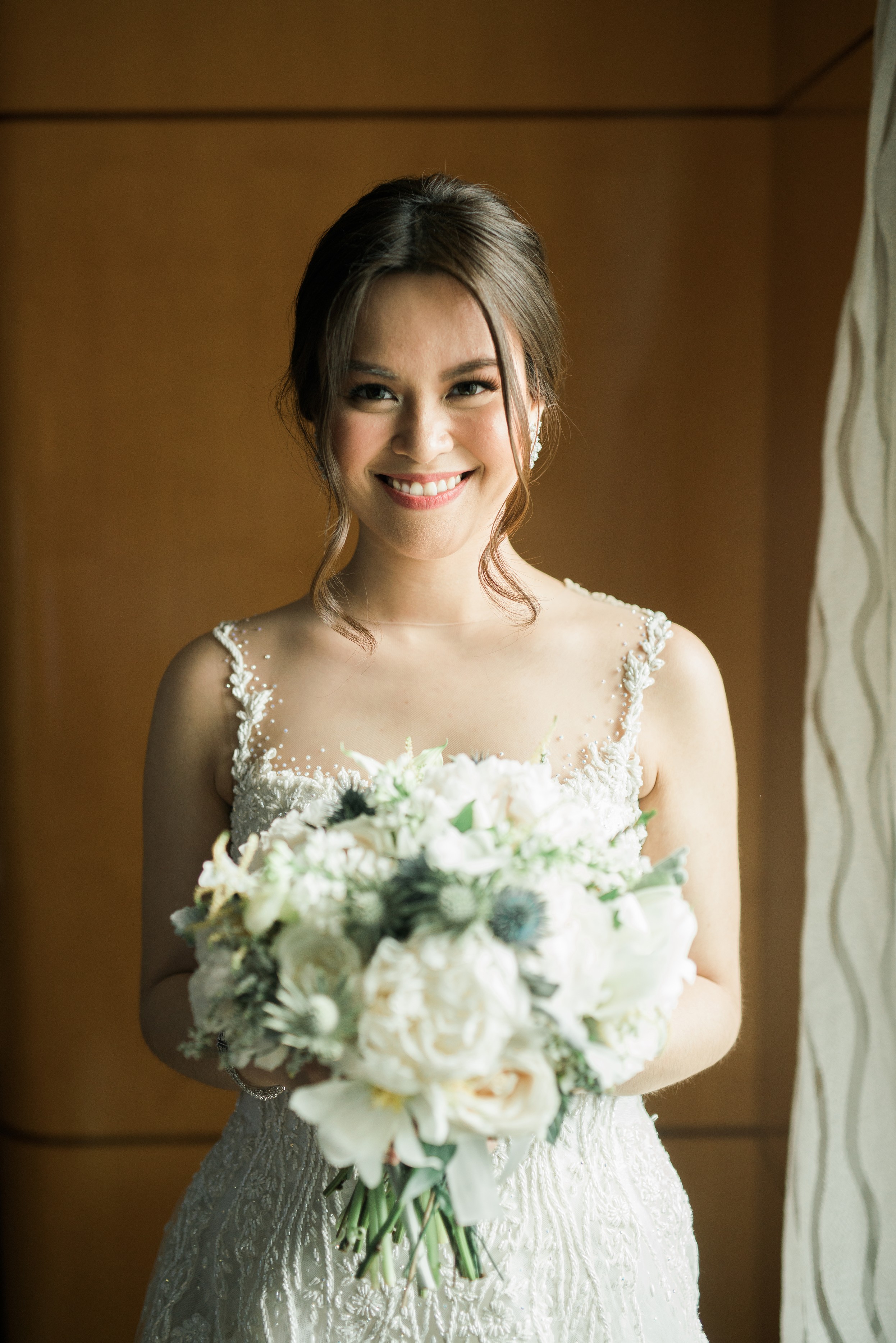 What was the best beauty advice you received that helped you prepare for your wedding?
Take a few days off before the wedding! I took the week off to get into the right mindset and emotional state—to refocus and re-center myself in preparation for the commitment I was about to take on. (That, and I needed those few days to bake and decorate my wedding cake and prepare the desserts for our guests!).
How about in terms of fitness? What did you do months before the wedding to stay in shape and make sure your wedding dress fit perfectly? Did you enroll in a gym or fitness center? What was your diet like?
6 months before the wedding, I really tried to lessen my carb and sugar intake. I stopped eating rice on weekdays, and I stopped having sweet drinks (except for wine—I don't think I can ever give up wine!). 3 months before, I did intermittent fasting as well. My exercise routine consisted of kneading, whisking, and lifting kitchen equipment. That's about it, but thankfully, the dress fit perfectly!
"I took the week off to get into the right mindset and emotional state—to refocus and re-center myself in preparation for the commitment I was about to take on."
Did you have your nails done? If so, where? Would you recommend this nail salon to others?
I had my nails done with two of my best friends and bridesmaids at Buffed BGC. It was a nice place where we got to enjoy some wine and cheese (we brought our own) while getting a mani-pedi.
What was your biggest takeaway from your wedding day? Do you have any beauty-related tips you'd like to share to upcoming brides?
My biggest takeaway from our wedding planning is that at the end of the day, the goal shouldn't be to impress but to express. Our focus was to express our gratitude to our family and friends for celebrating with us, and to express our personalities (as individuals and as a couple). We just zeroed in on the most important parts, which helped us enjoy the whole process and savor the day itself. Try not to control everything, don't worry too much, get some sleep, and trust your suppliers.
"The goal shouldn't be to impress but to express."
Wedding Team
Photographer: MR Villar
Videographer: The Spark Series
MUA: Sari Campos
Hair: Kierlo Velasco