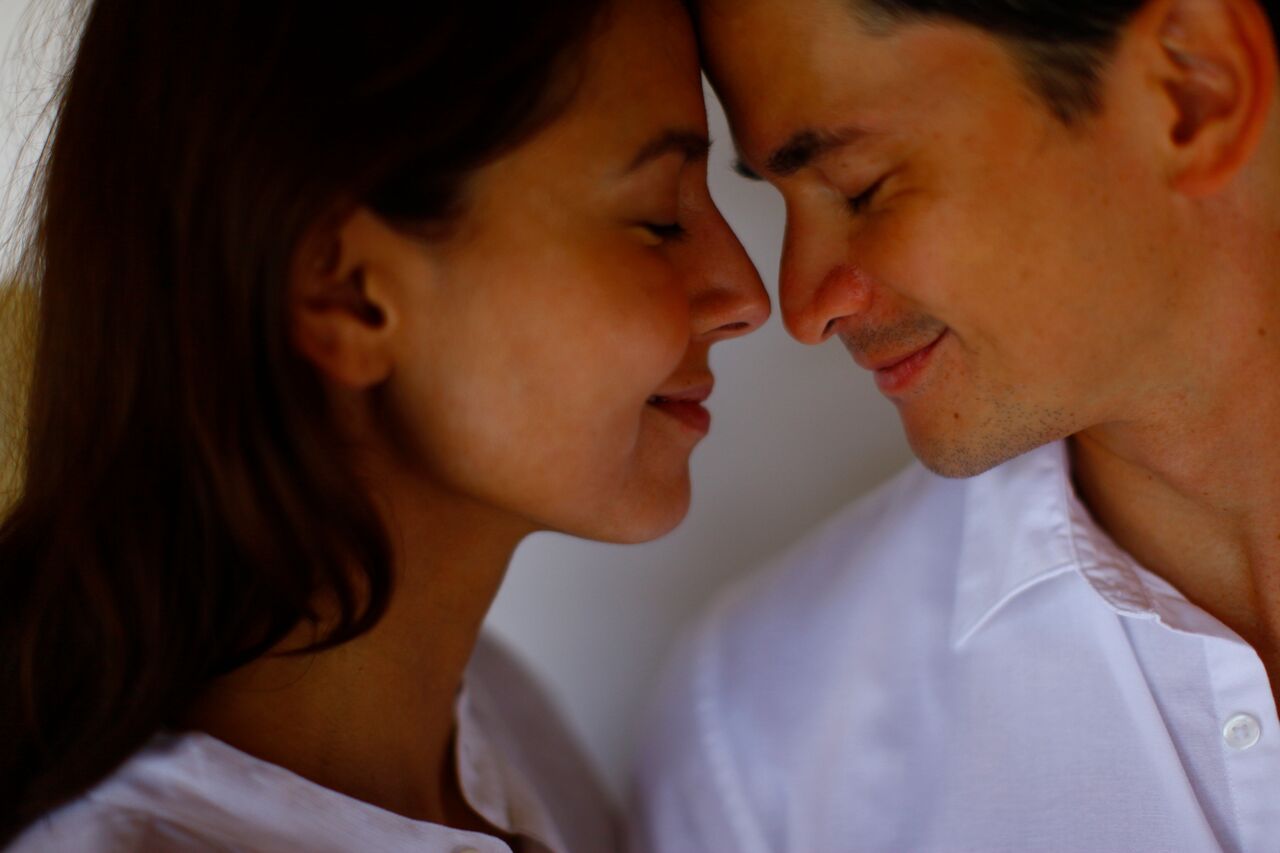 Can you tell us a little bit about yourself?
I'm a former beauty editor who now works as an online lifestyle writer, communications professional for a school, and producer for an online show. I'm also a long running beauty expert for Calyxta!
Where was your wedding held and what made you decide to choose the location?
Our wedding was held in Club Paradise Palawan. We chose this beautiful island because it was the perfect size for our entire wedding party—it has a gorgeous white sand beach and calm turquoise waters. By having our wedding there, it was a three-day celebration with everyone we loved most in the world on an island just for us.
What's the inspiration behind your wedding look?
I wanted both a DIY and nostalgic feel to our wedding. Something that wouldn't look dated years later.  I recently watched our wedding video again and I'm happy to say that the look is still pretty current. You can take a look at our wedding video here: https://vimeo.com/20247770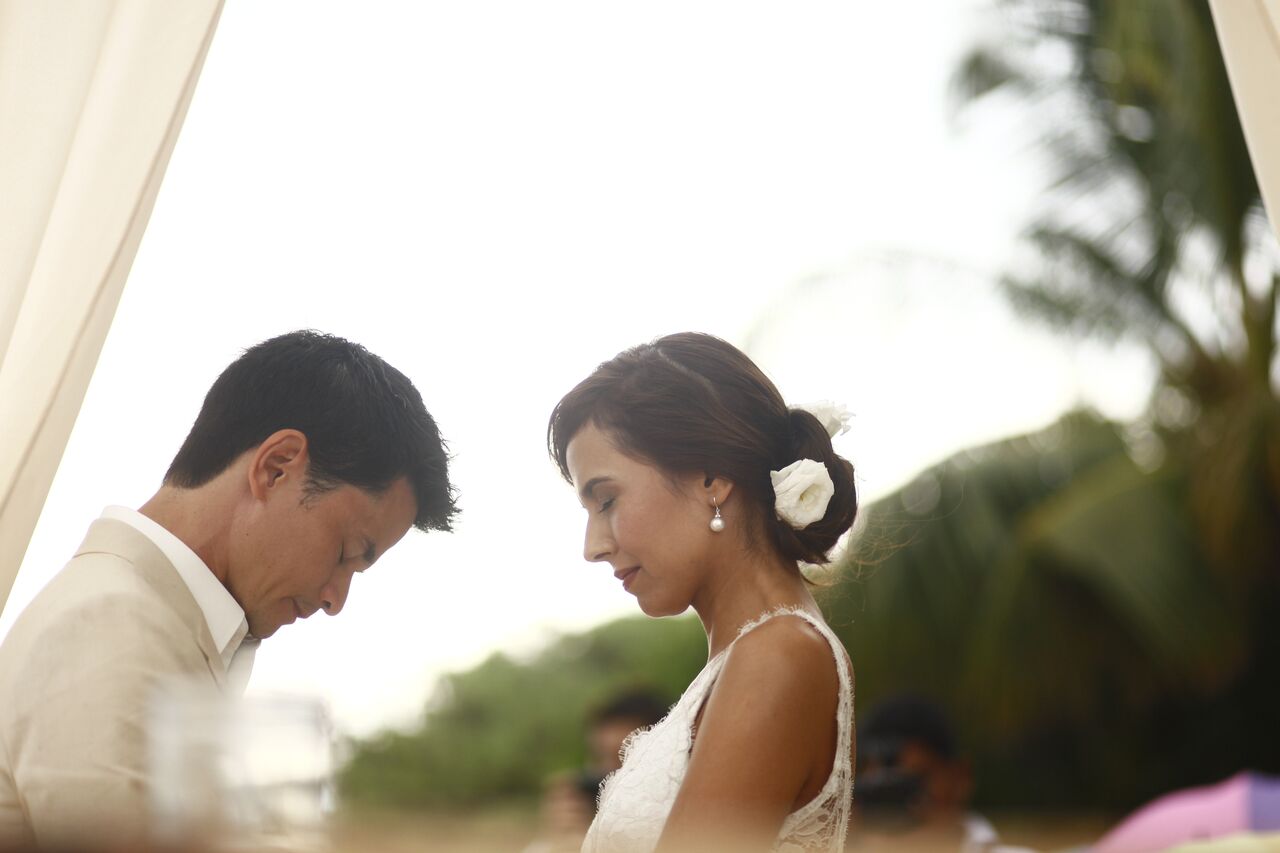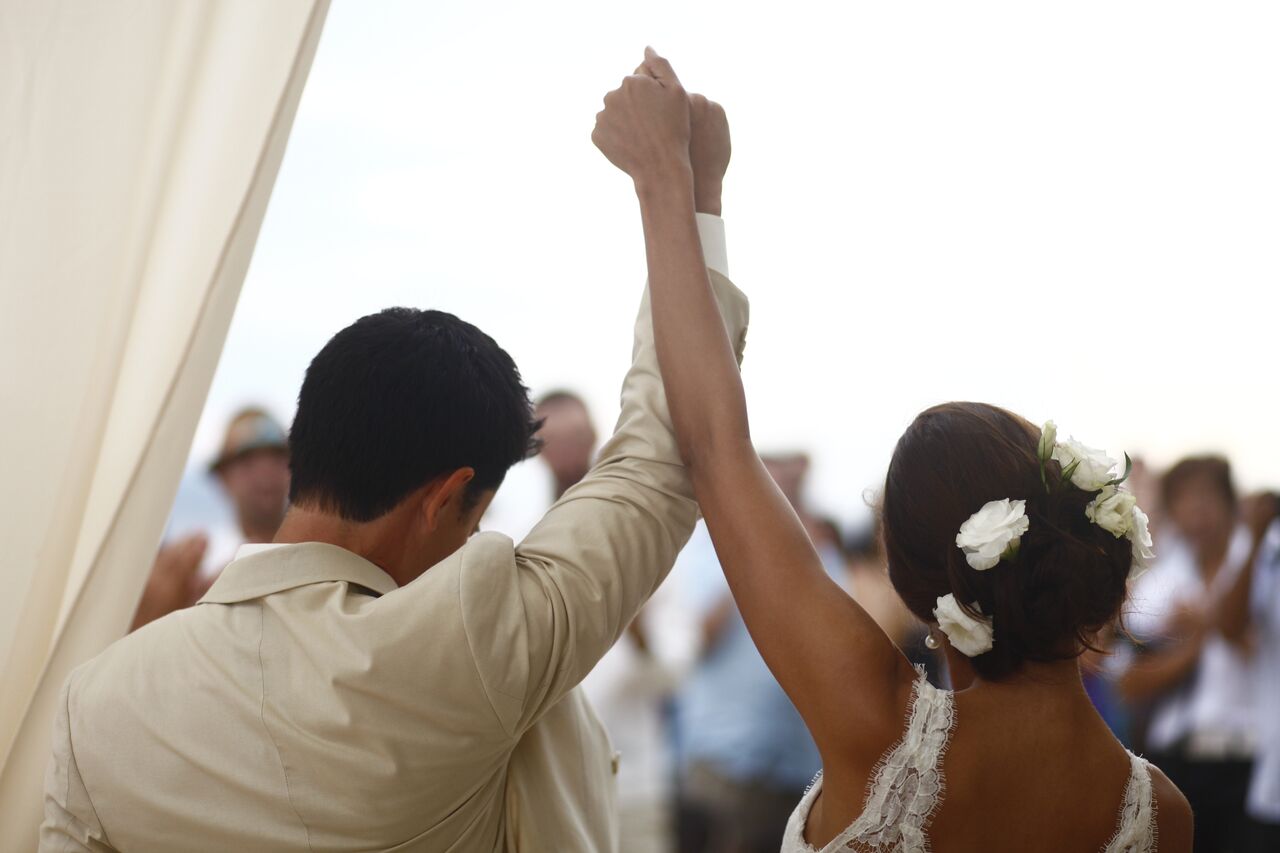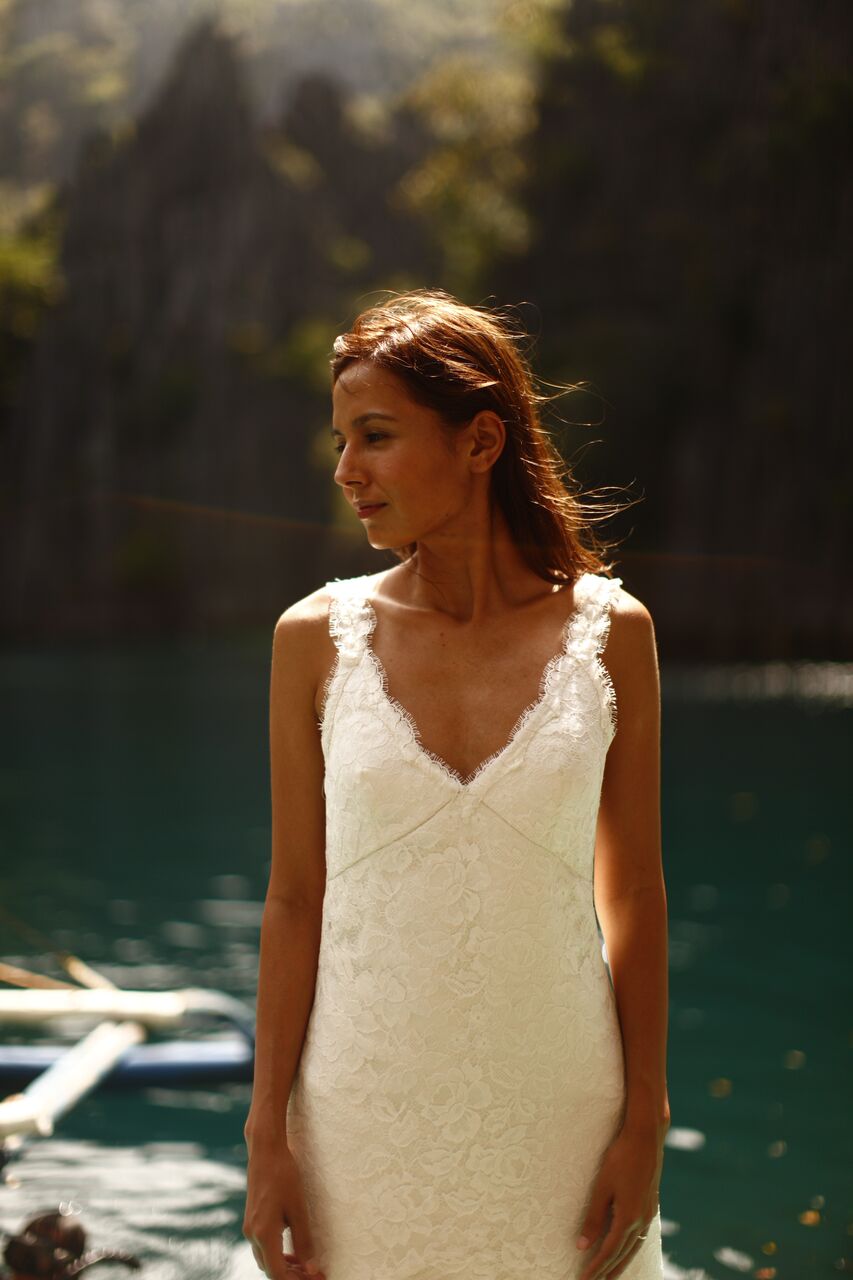 Who designed your wedding gown, and how did you come up with the style? How long did it take to create or find the perfect wedding dress?
I chose designer Rosalyn Lagdameo to design my dress. I met with a number of designers before deciding and Rosalyn understood exactly what it was that I wanted and delivered it so beautifully. She is an expert in lace and her team has incredible craftsmanship. She says that through the years, a number of brides have come to her with pictures of my dress to inspire their designs.  We had four fittings including when she made the dress out of canvas to make sure it was perfect.
How did you choose your hair and makeup artist? Did you have any hair and makeup pegs?
Since we were getting married at a beach, I wanted a very casual look to my makeup: dewy skin, flushed cheeks, and a casual up-do with flowers in my hair. I asked my friend Amanda Padilla to do my makeup for my wedding weekend.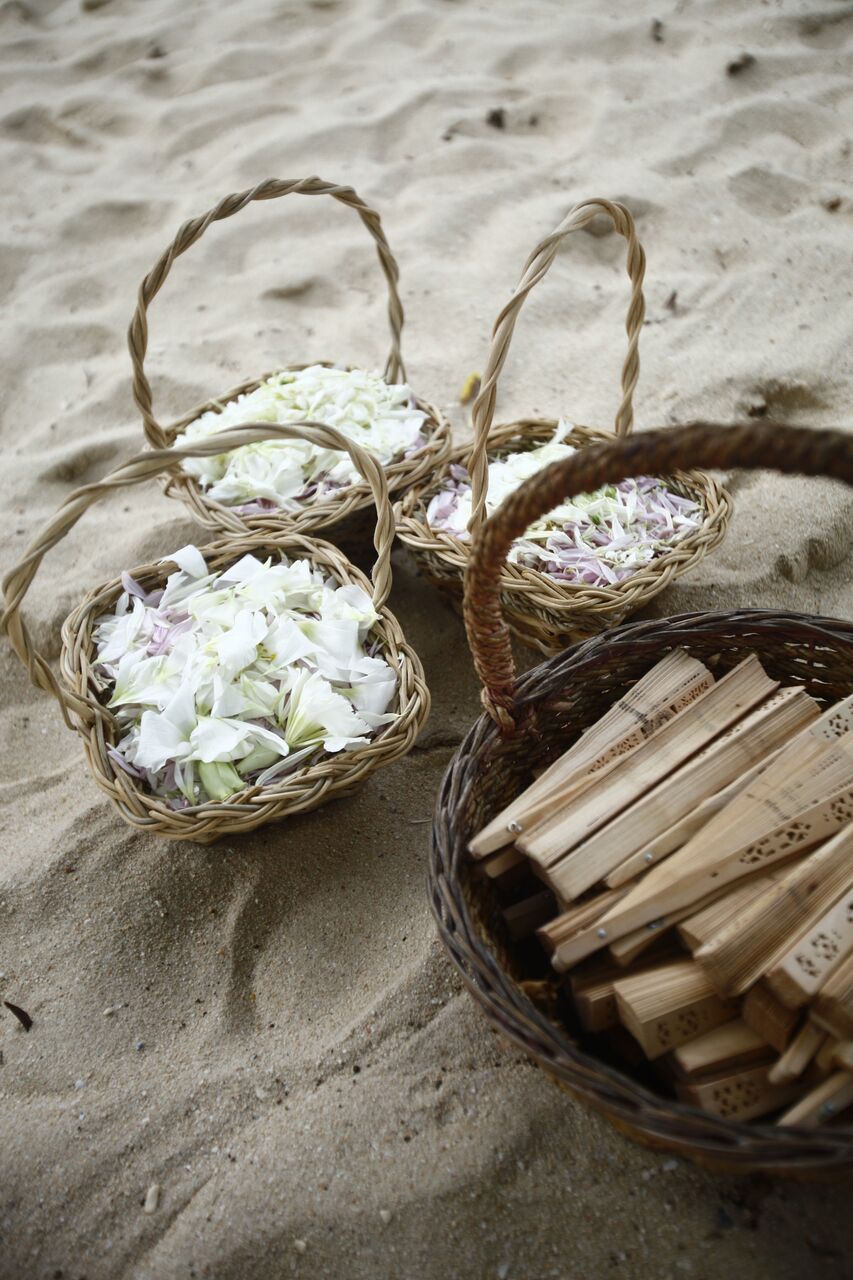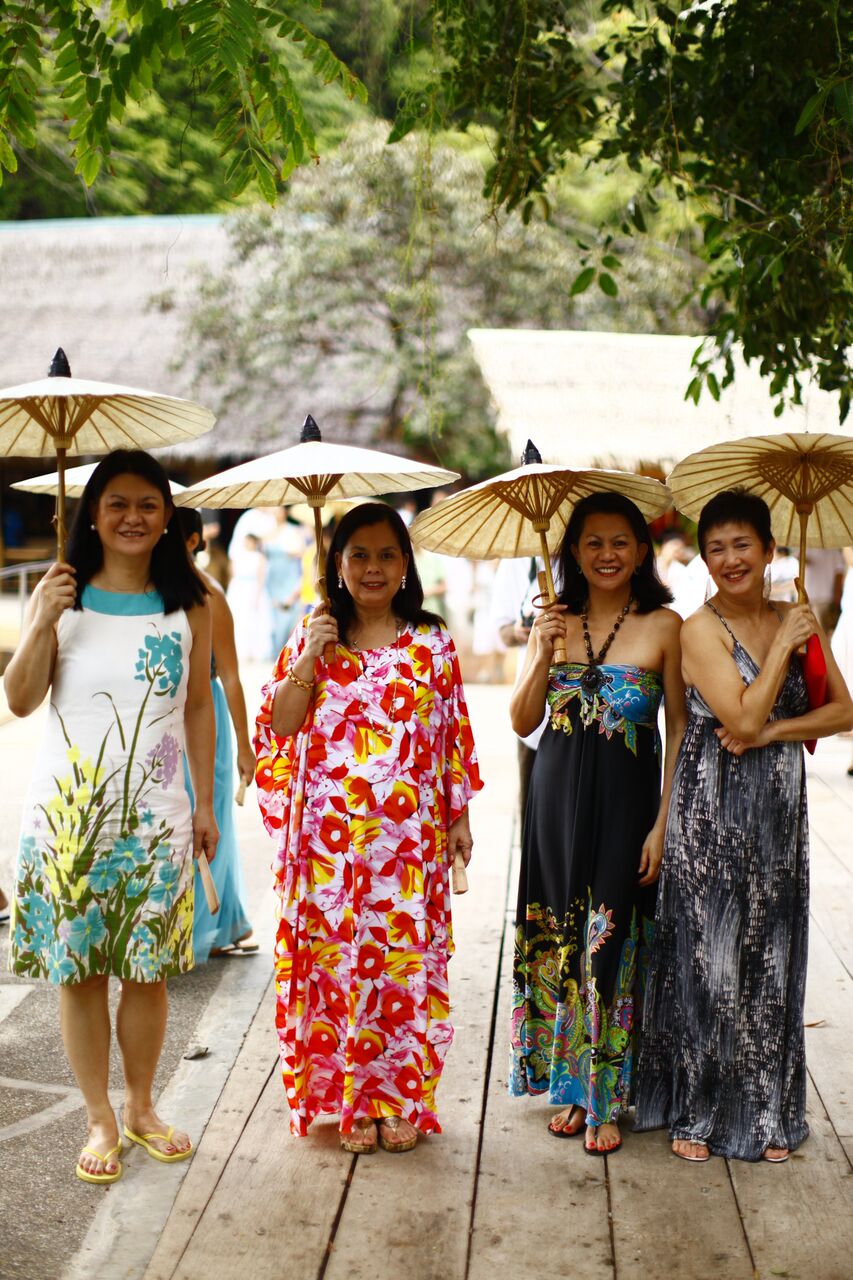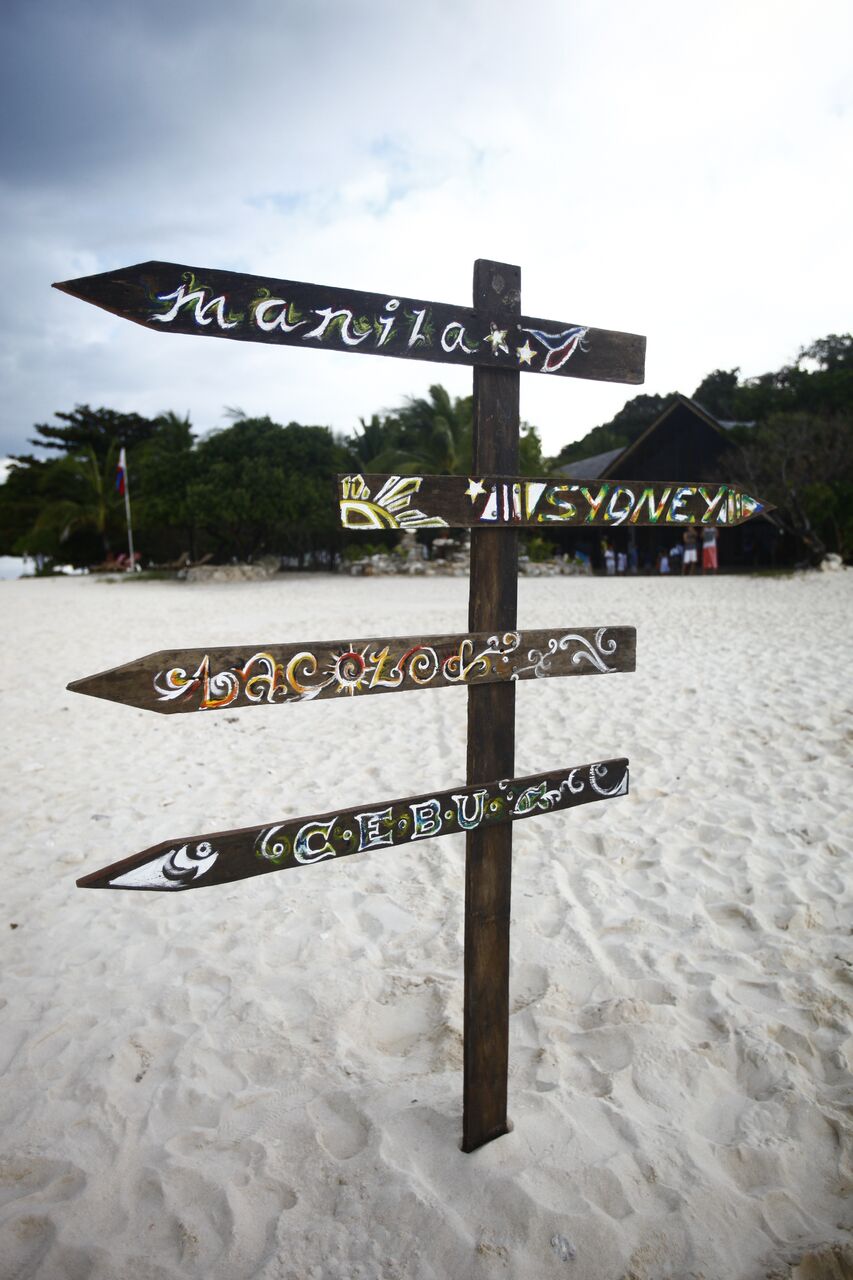 What lip color did you choose for the wedding day?
Since I have olive skin, I asked Amanda to give me a berry tint on my lips and it worked out really well. 
What was in your wedding day makeup kit/pouch?
Powder, lipstick, and blush. I wish I also put false eyelash glue because halfway through the reception, my falsies started sliding off. I had to just take them out instead.
What were the preparations you did for your skin prior to the wedding day? Did you go to a skincare center regularly? What kind of services did you have done? Is this something you would recommend to other brides-to-be?
Yes, definitely. I went to a derma a few months before my wedding for regular facials and diamond peels. I also did a fruit acid peel a week before my wedding. I also timed my waxing appointments. Because my dress had a low back, I made sure to wear a rash guard whenever I went swimming months before to make sure that I didn't have an unsightly tan line while walking down the aisle.
What was the best beauty advice you received that helped you prepare for your wedding?
Worries cause wrinkles. Just let everything go during your wedding day and enjoy every hiccup and special memory to be made from it.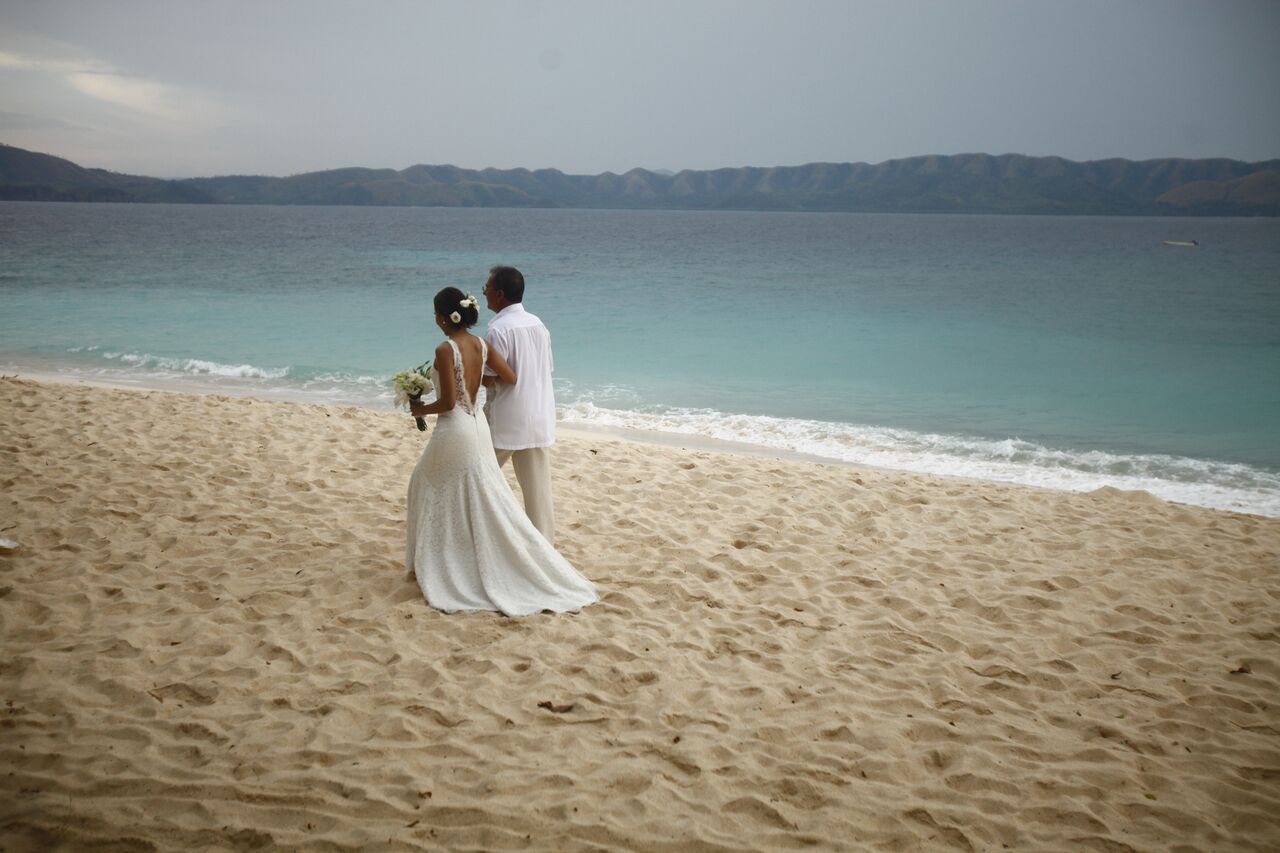 "Stress causes breakouts, so don't get too worked up over the smallest things."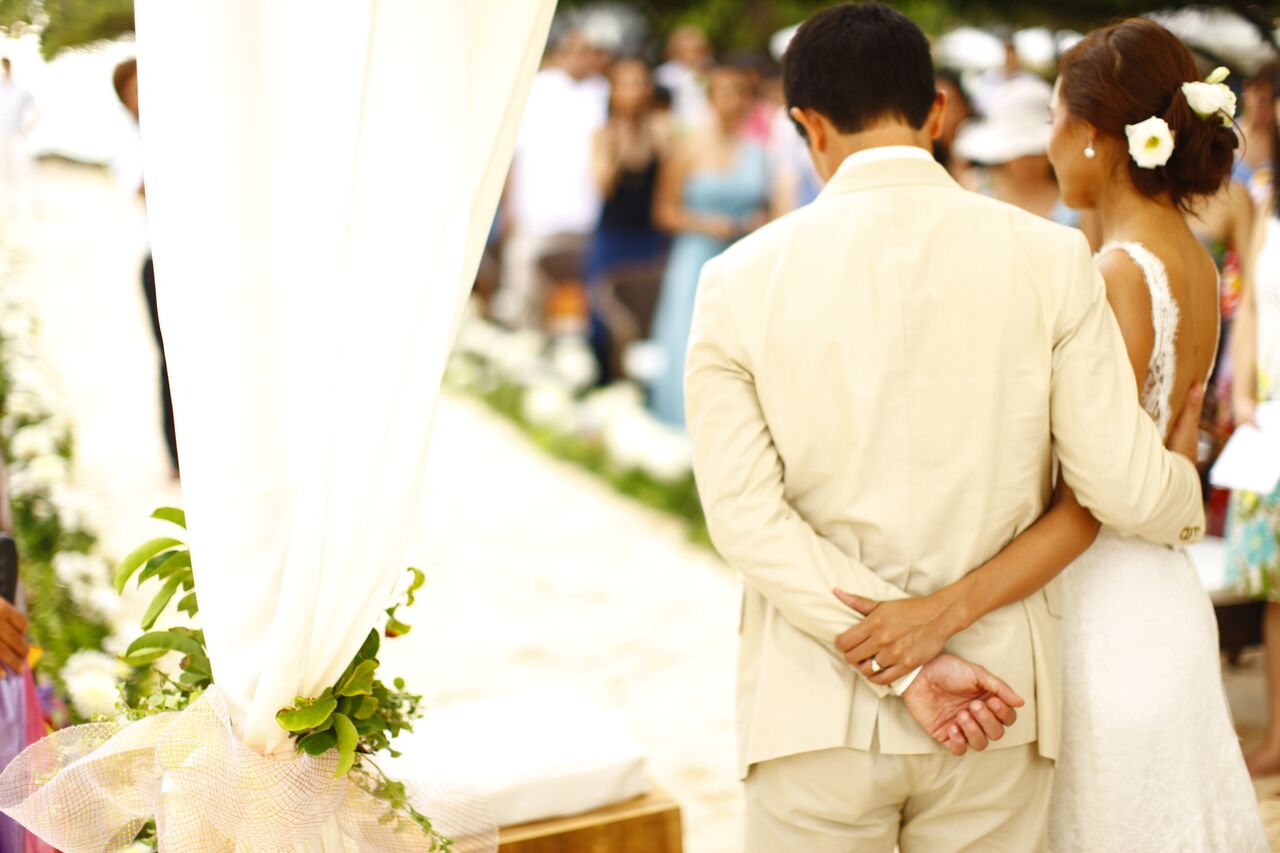 "Enjoy every hiccup and special memory to be made from it."
How about in terms of fitness? What did you do months before the wedding to stay in shape and make sure your wedding dress fit perfectly? Did you enroll in a gym or fitness center? What was your diet like?
Living in Sydney at the time, I stuck to my usual routine of walking, doing Pilates, running, and hitting the gym. I made sure to do my last dress fitting a week before the big day so my dress fit perfectly.
Did you have your nails done? If so, where? Would you recommend this nail salon to others?
I kept my nails clean and short. I had a pedicure with nude nail polish. Because I had a beach wedding, I just walked barefoot in the sand.
What was your biggest takeaway from your wedding day? Do you have any beauty-related tips you'd like to share to upcoming brides?
Nothing can replicate beautiful skin, so invest in derma treatments and possibly even oral medications to keep acne at bay way before the big day. Stress causes breakouts, so don't get too worked up over the smallest things. There is no other time in your life when you can call everyone you love to celebrate an occasion with you, so enjoy it to the fullest. Walk slowly as you're going down the aisle, it goes by so fast.