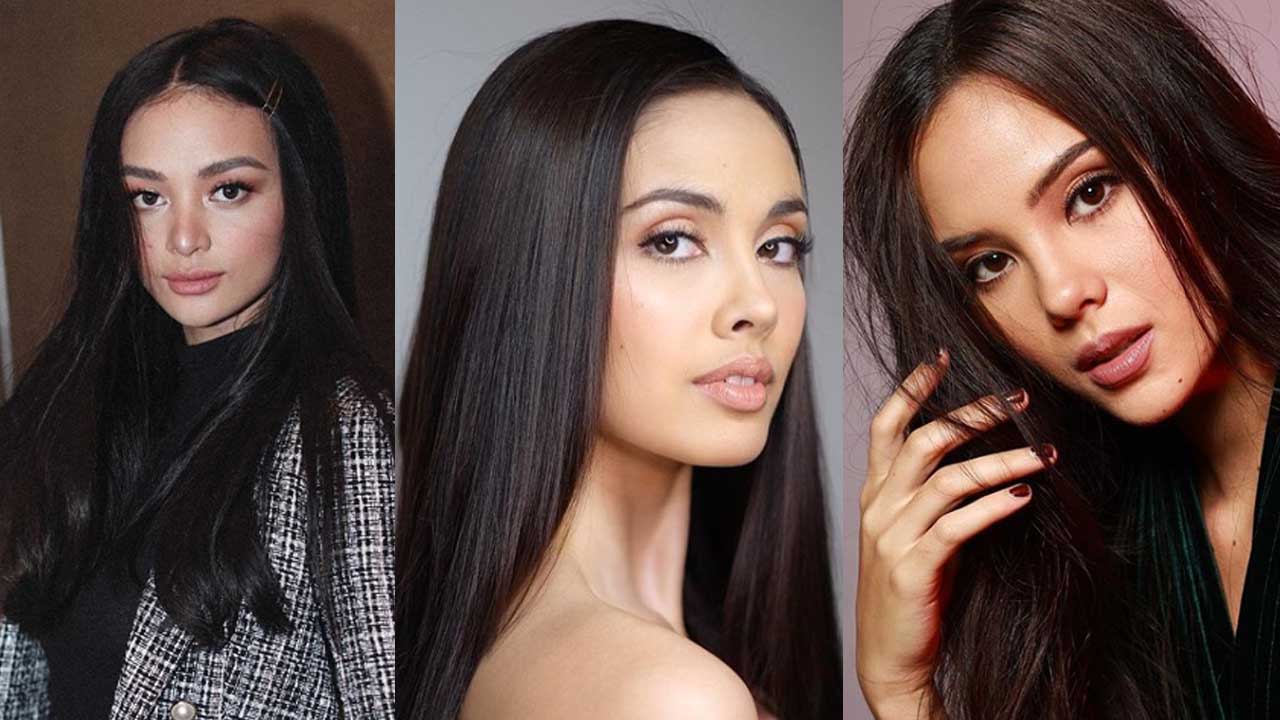 You can never be *just* a guest to all the weddings you're attending. However little your role, trust us when we say you've got to bring your A-beauty game to these milestone celebrations. (Remember, cameras will be everywhere!) To save you extra time and energy, here are the beauty looks we recommend for every type of wedding.
You can trust the air-conditioning to help keep your full face intact, so consider this an opportunity to go for a full-on glam evening look.
Work on a perfect base with a Beautyblender, sunscreen, primer, and foundation—you know the drill.
Go big on the eyes: a two-or-three-tone eye shadow in brownish pinks and soft grays, mascara and eyeliner, and make sure your brows are well-groomed but not overly done.
Shamelessly contour and highlight (the bridge of your nose, temples, cupid's bow, et cetera) as this is the key point of your hi-glam beauty look.
The major question to really ask here is if you're getting married in a city hall locally or overseas? If it's the former, the just…
Keep it fresh and—well, semi-casual, if you know what we mean.
Work on precisely defined brows, thick lashes, brown tones on your eyes, and thick eye liner. Call it a cat-eye for day wear.
Go for a drunk blush, lots of highlighter (as a pre-sweating trick), and a natural lip.
Exposure to the sun, sand, and sea will make you want to wear a naked-as-can-be face.
Put on sunscreen (of course!) and a non-matte primer. We suggest looking already dewy, before you become really dewy (which we shall try to avoid!).
Nonchalantly put on pinkish, gold, or a bronzy shimmer on your lids with your ring finger, or an EcoTools shade brush if you insist. Put on fake lashes but only if you're skilled at it.
Finish your look with translucent powder and say a prayer.
Aha, garden weddings! It's practically license to come in an "
undone
" beauty look.
We recommend a dewy base, and put on primer even over your eyelids!
Stay on the rosy browns and nude side for your eyes and lip colors. No need for perfect arched shadow applications and all that jazz. It's a garden wedding—so chill!
Ruin your hair even before the wind does.
Look as prim and proper as ever, like a true daughter of the heavens.
Work on a flawless base-a concealer for all your impurities, a primer to erase all the scars, et cetera.
Contour perfectly (use an EcoTools brush for god's sake—pun intended!) as if your life depends on it. Key areas are your temples, cheeks, and chin area, for a smaller, saintly face.
Feign innocence with doe eyes: darker eye shadow on the outer area of your eyes, a slightly winged liner, and longer and fuller fake lashes on the outer area of your lids.
Written By: 
Patti Sunio aka Tita Pacita
BEAUTY CONTRIBUTOR
Tita Pacita of www.titapacita.com is a lifestyle, culture, and fashion & beauty writer from Manila. With her wisdom and almost thirty years of life experience, she likes to share what she knows and give unsolicited advice, true to her Tita ways. Her makeup choices are primarily based on instinct, and, believe it or not, K-Beauty.