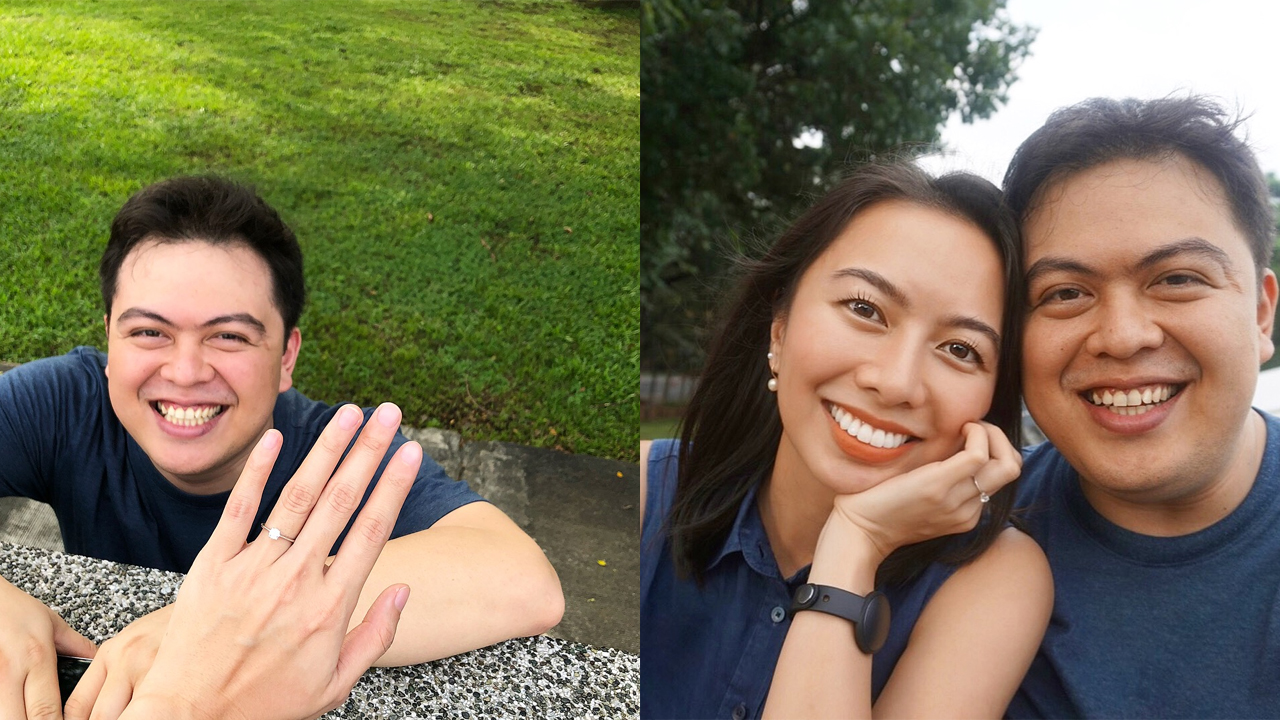 Calyxta Engagement Stories:
Cayo Fragada and Gretchen Gatan
August 27, 2018 at the Church of Gesu
Can you give us a quick introduction of yourselves? What do you do?
My name is Gretchen Gatan, and I'm the Managing Editor of www.calyxta.com, the Beauty and Lifestyle Blogger behind www.gretasjunkyard.com, and I'm a Makeup Artist! My fiancé, Cayo Fragada, works in marketing and operations at an online gaming company, and because of the nature of his job, he self-learned how to make websites and e-commerce sites during his free time—a service he offers to entrepreneurs and startup companies.
When did you start dating? How did your love story start?
It's actually a pretty long story, but Cayo and I started out as friends first. We went to the same university, Ateneo de Manila (he was a batch higher), but we only hung out because of Ultimate Frisbee. His younger brother, Chino, was my good friend as well—we were teammates when we played for the Ateneo Ultimate Frisbee team.
In 2012, the three of us became teammates under a competitive Pool A team called K3 (which was short for Katipunan Killer Kleats, since most of the players were from Ateneo). Cayo was the team captain, and he appointed me as his co-captain, because he needed someone to lead the girls. So we really started out as good friends—I even knew the history of girls he dated (back then, he was dating someone until they eventually broke up). I wouldn't say that I was drawn to him immediately, but a small part of me always wondered about the possibility of "us" because of how solid our friendship felt, and how we constantly talked, challenged, and empowered one another—not just on the field, but even outside (I remember I had just graduated from college, and was still trying to figure out what I wanted to do with my career—he helped me a lot in that aspect, and was even the one who built and continues to maintain my blog!).
I think it was during April or May 2013 when we joined a beach tournament in Las Casas Filipinas de Acuzar in Bataan that our love story truly started—in the middle of a game, I suffered from a heat stroke, and Cayo was the one who took care of me the whole weekend. Later on in our relationship, he told me that he remembers thinking to himself during that weekend, "Hey, I think I want to take care of this girl forever."
From group hangouts with our team, we started going out as just us. We even tried to hide it at first, but only because we didn't want people to tease us—especially because EVERYONE (his mom, Chino, our teammates, and our friends) all believed that one day, we would eventually get together. And we knew that they would all say, "We told you so!" Haha.
We officially got together on December 13, 2013 (it was a Friday the 13th) in Panglao, Bohol—a special date because we both love the number 13. It was his jersey number when he used to play basketball for the Ateneo Varsity Team, and it was coincidentally my jersey number when I used to play softball for the Poveda Varsity Team. When we became teammates, we even fought over the jersey number at one point! But eventually, when we got together, he gave up the jersey number for me. Haha! That's basically how our love story started, and I think what strengthened our relationship even more apart from starting out as good friends first was how we constantly kept the communication lines open. It was very easy to do that ever since we started dating, because we would ride together to and from work. Everyday, he would pick me up from my house, drop me off in my office in Makati, then head to his office (which is a 10-minute walk away from mine). After work, he'd either pick me up or I'd walk to his office, have dinner, and then go home together. So imagine all that time in traffic just talking about anything and everything for the last five years!
Nowadays, we still play Ultimate (but not as competitive as before), and we've become that type of couple who loves just staying at home on weekends to watch movies or play video games.
"Hey, I think I want to take care of this girl forever."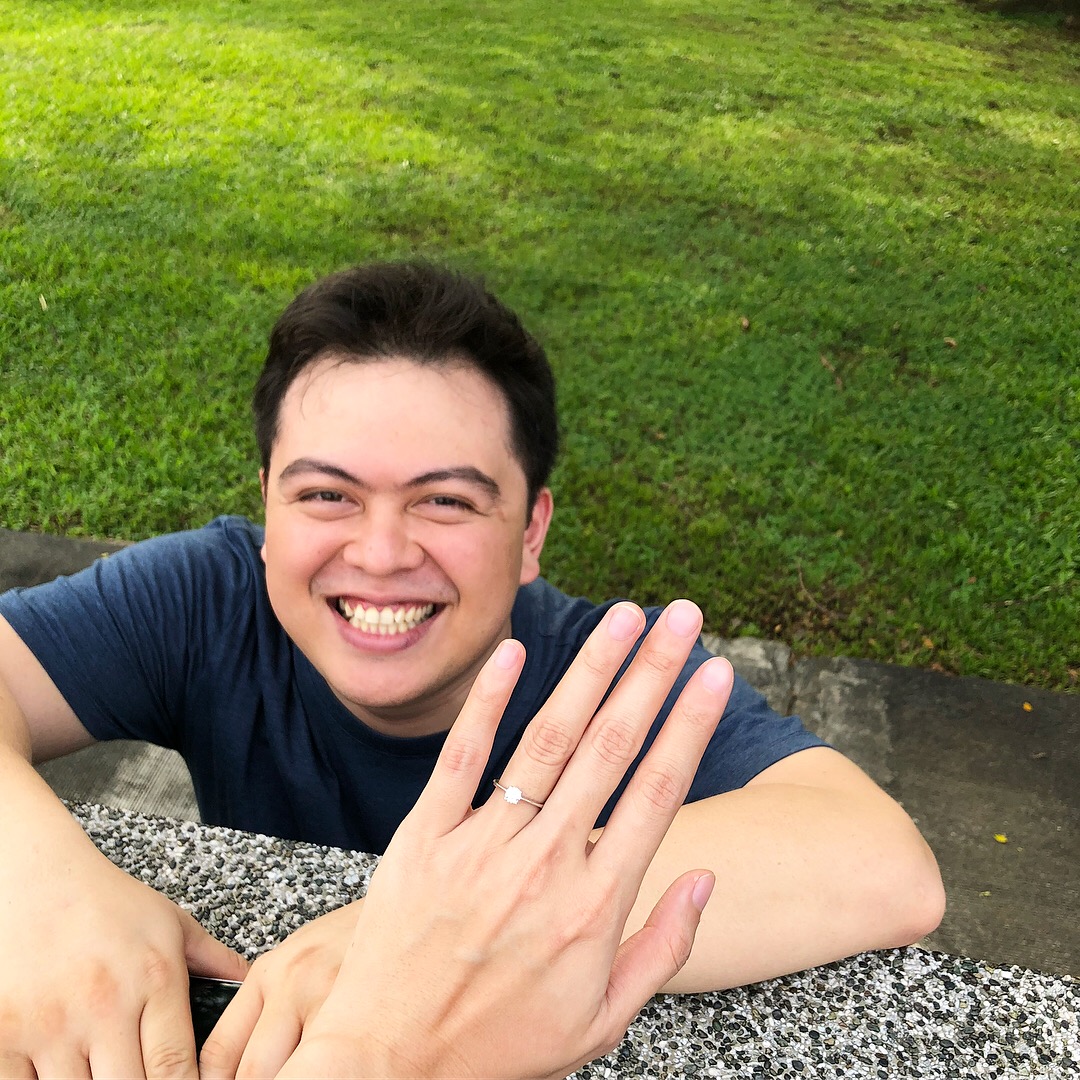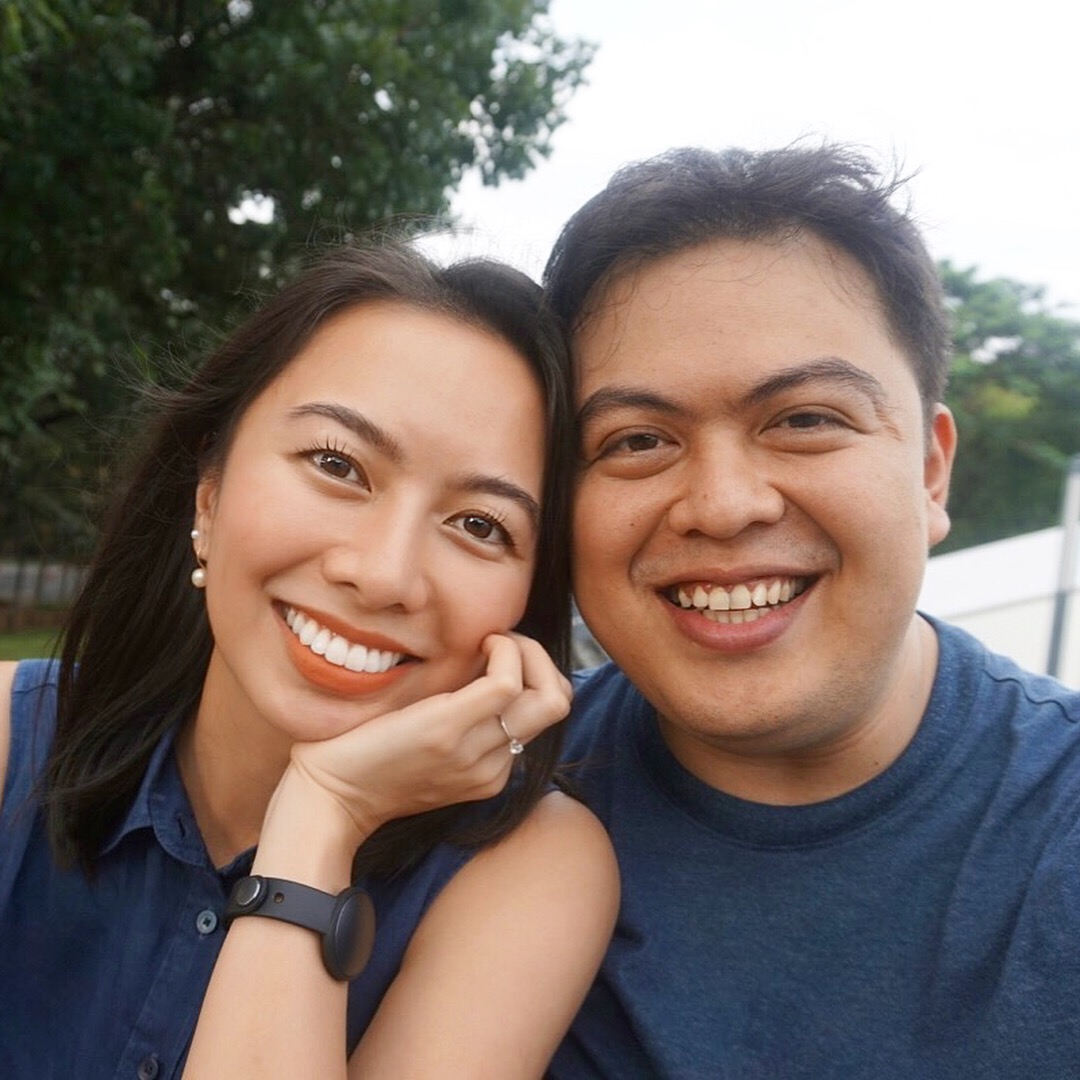 What was the initial reaction after the proposal? Can you share with us the story?
It felt like an out-of-body experience. We both didn't even realize that the Ateneo college bell had rung literally after Cayo stood up to hug me after I said, "Of course!"
He proposed to me on August 27, 2018—a few days before we were supposed to fly to Europe with his family. This trip was something we were both looking forward to for months, because it was his gift to me. And though I'm already close with his family, it was a chance for us to bond even more. It's funny because EVERYONE (his friends, my friends, and just about anyone who knew about our trip) expected him to propose there. Calyxta's Editorial Assistant, Maan, and I even reviewed our itinerary to see which specific place from the four countries we were visiting (Austria, Slovenia, Croatia, and Bosnia and Herzegovina) he would do it in. Our guess was Lake Bled in Slovenia. True enough, that was Cayo's original plan—to propose in the church on the island of Lake Bled! But because everyone expected it to happen, he decided to throw the biggest curveball.
On August 27, he brought me to Ateneo (specifically the Church of the Gesu) and made me believe that he was keen on starting his own YouTube channel (which I found so weird). He wanted to film his first vlog episode in what he calls his second home (because he studied there from prep until college). He even set up two cameras—one from afar, and one camera, which I was holding. For a last-minute plan, I think he did pretty well with his acting. Haha!
"It felt like an out-of-body experience."
Who was the first person you shared your engagement with and why?
I messaged my best friend, Kim, Calyxta's Editorial Assistant, Maan, and Calyxta's Graphic and Media Artist, Ming. Because the day before, when Cayo told me he wanted to go to Ateneo to reminisce, I sent a screenshot of our conversation to the three and told them I found it a little strange that we would be going to Ateneo on a random holiday. We all had a hunch, but didn't want to assume anything! Haha. After he proposed, we drove to Mario's Restaurant (his family's go-to ever since he was a kid), and found both our families already waiting to celebrate our engagement with us.
What was the first thing you thought about right after the engagement that's related to the wedding?
Since we were leaving for Europe a few days after he proposed, he told me to try not to think about wedding plans until after we got back—just so we could fully enjoy the trip. But of course, being the obsessive control freak that I am, who already created a Trello board, Pinterest board, and Google Docs way before the proposal, I already had a wedding motif in mind, as well as my list of top suppliers. It was just a matter of finding the right date, setting a budget, and seeing which aspects of our wedding we wanted to prioritize more (like good food!). We just booked our church and hotel, and we're set to get married in September 2019!
Want to share your engagement story with us? Shoot us an e-mail at [email protected], and we'd love to hear more about it!