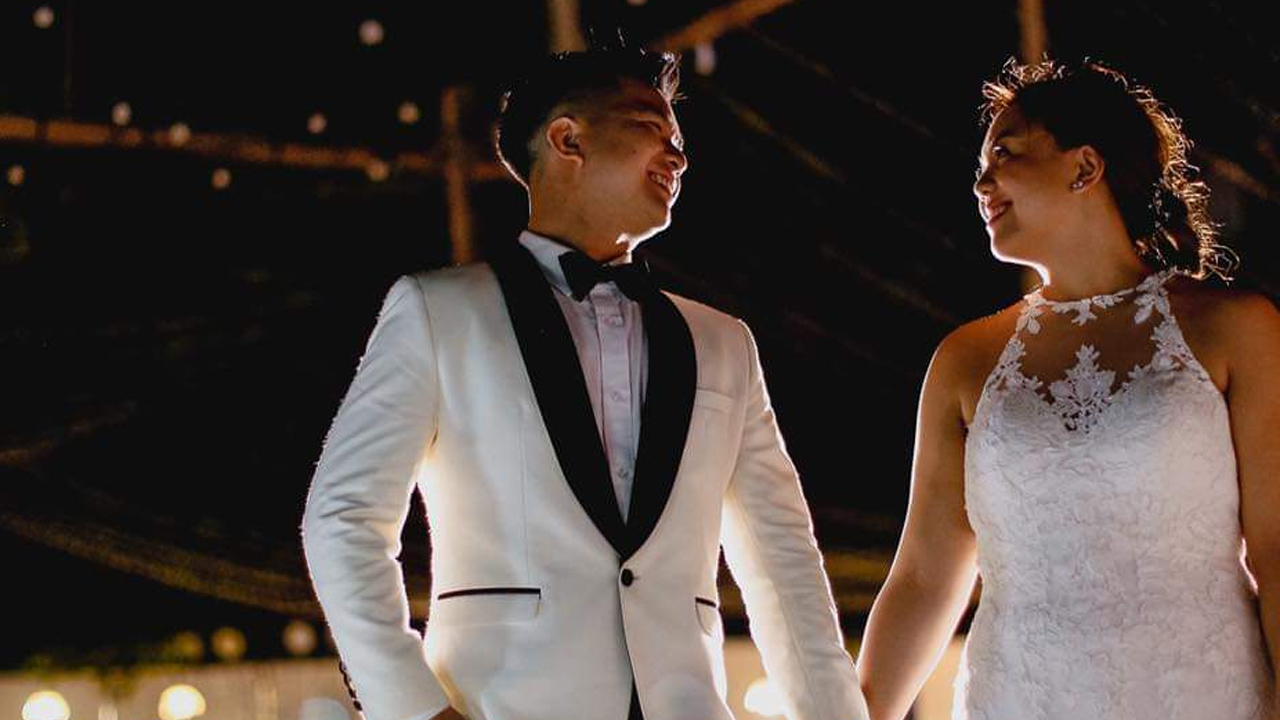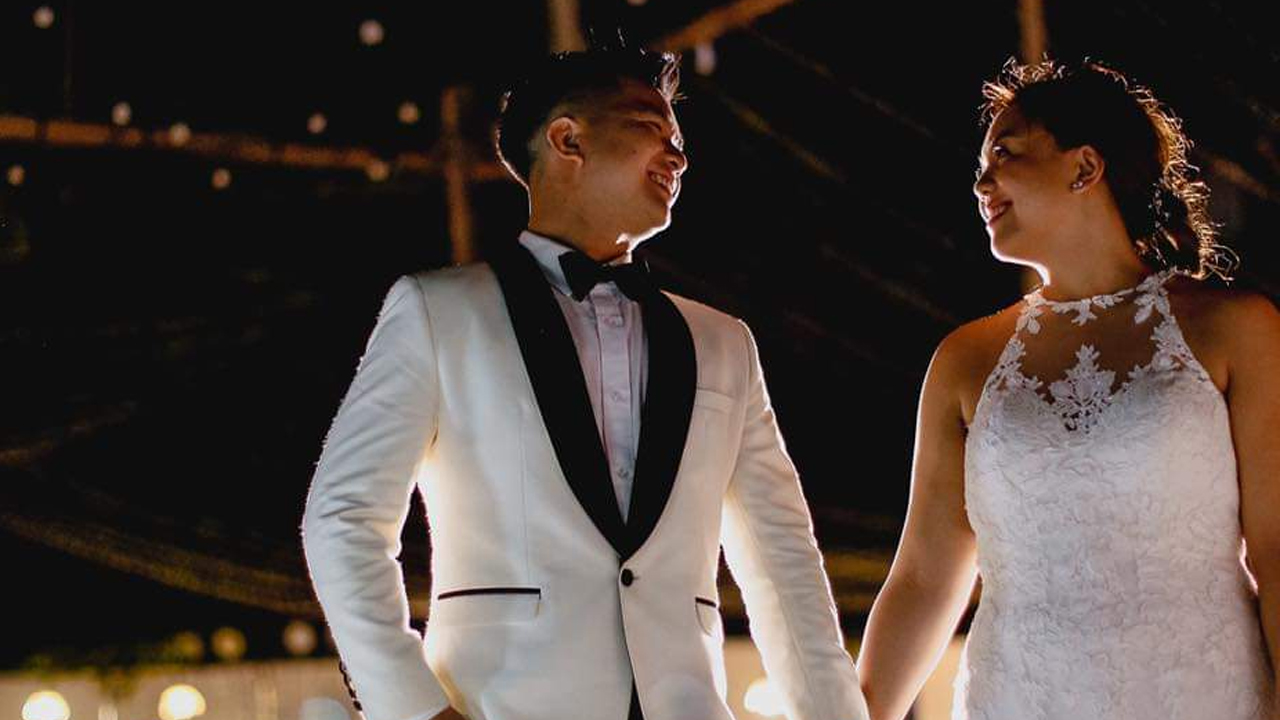 1. Can you tell us a little bit about yourself?
I'm Chany Antonio-Ku. I graduated from UA&P with a degree in Early Childhood Education, before taking up my Masters in Education in Ateneo De Manila University. I am the eldest of four children. I currently work for our family business and run our BLK 513 branch in Greenhills for our family. 2. Where was the wedding held? What made you opt to go for a destination wedding?
Our wedding was held in the beautiful Island of Bohol.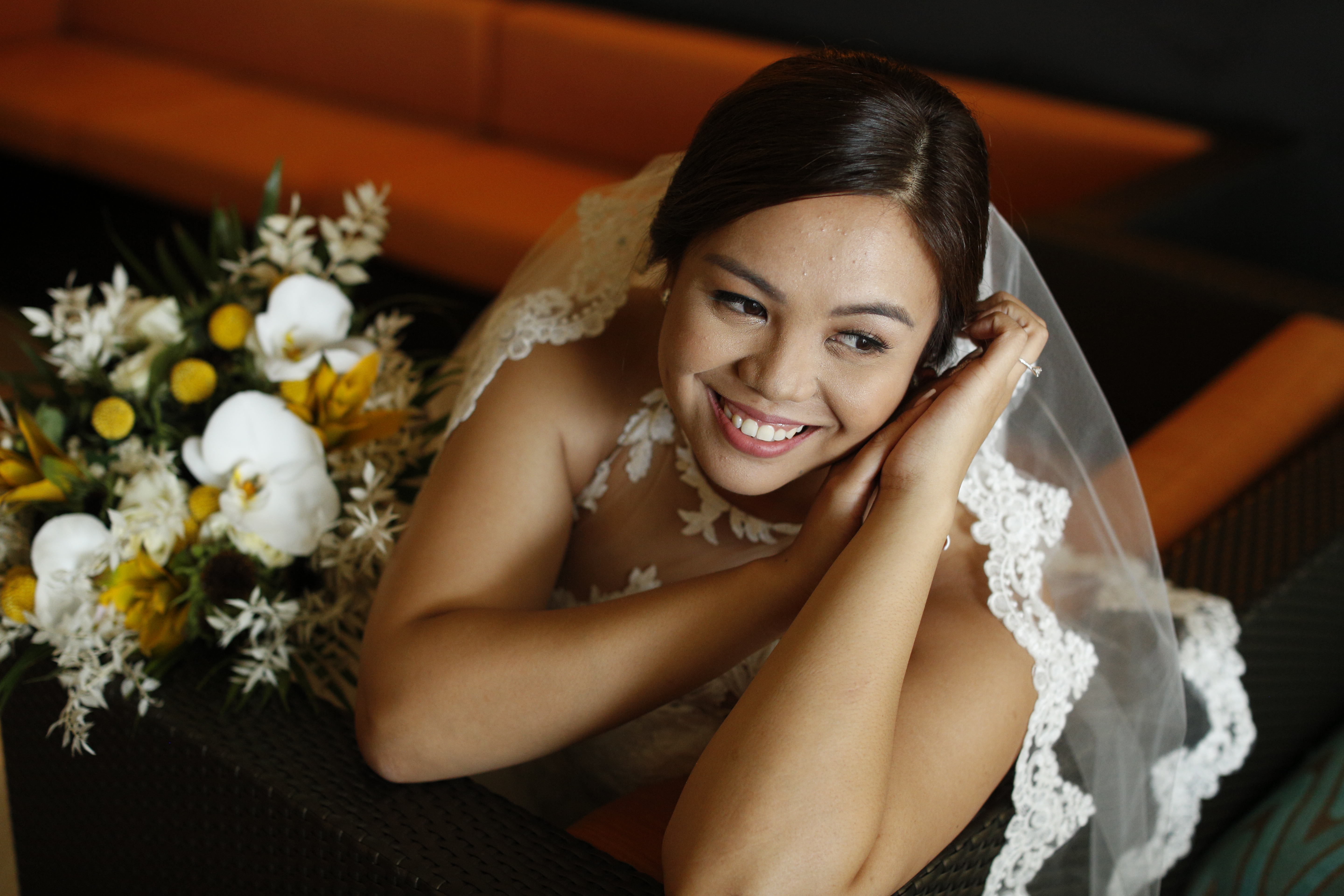 Bohol was actually not our first choice. We had a series of venues we were choosing from, but from the very beginning we wanted a destination wedding (beach) because my husband and I really love going to the beach.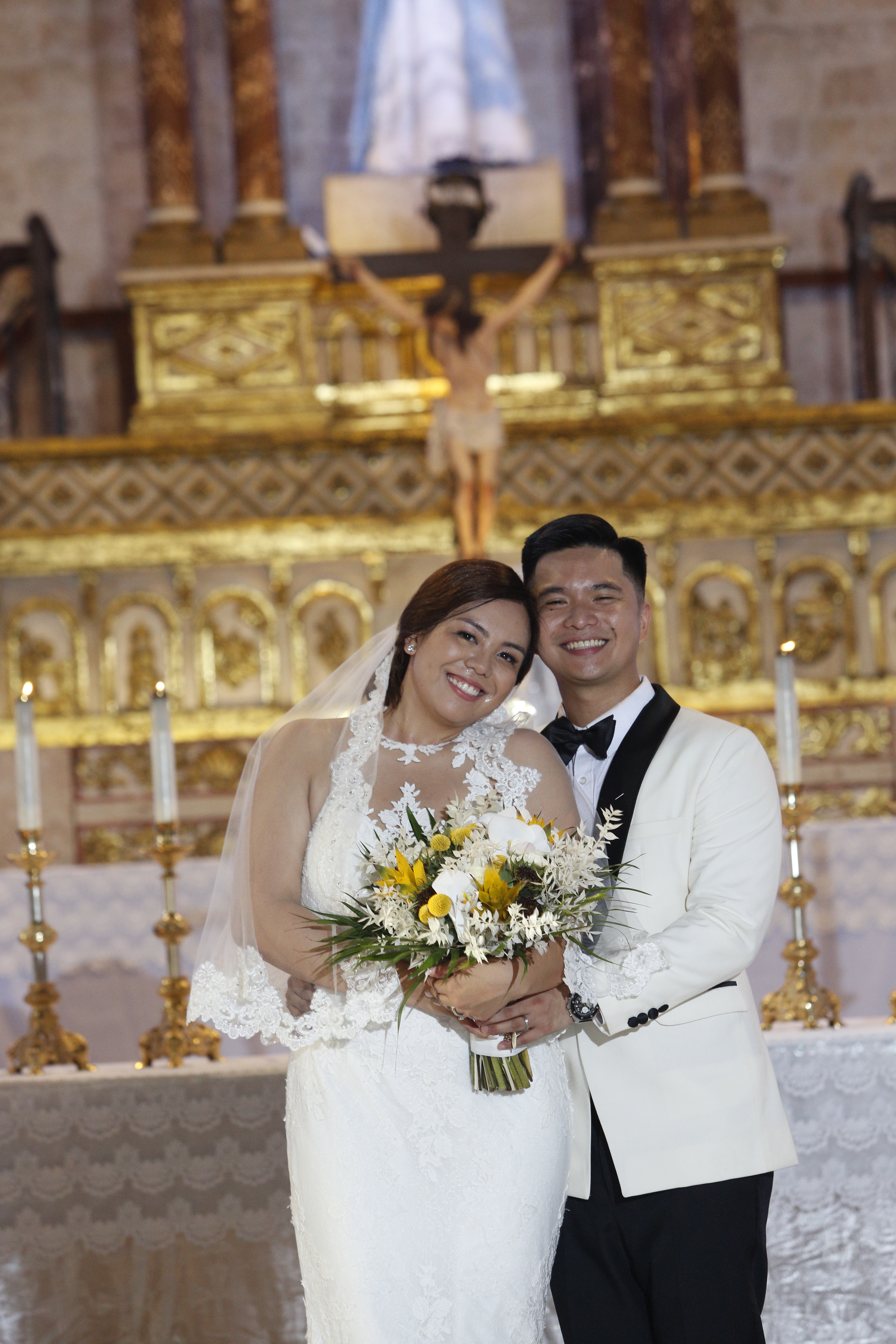 3. How was it like planning a destination wedding? What were the biggest challenges and how did you overcome them?
Planning a destination wedding was fun, exciting, and stressful. It was very different and challenging. The biggest challenge for me were the suppliers and going back and forth Bohol for meetings and oculars with our venues. We had two different hotel venues, plus our church which made the planning even more stressful—but it's okay, because we enjoyed! We were able to overcome them because luckily, my mom and my husband's dad are both in the events industry in Manila. Both my mom's team and my husband's dad's team joined forces and helped us all throughout. But most of the work (the pre-wedding stuff), it was my husband and I who worked on them.
4. How did you choose your suppliers?
My venues (Be Grand Resort for welcome cocktails, and Bellevue Hotel for reception and official hotel of guests) were our non-negotiables. Bellevue had their own private beachfront (for our reception) and my uncle is the consultant of Bellevue Hotels, so that was easy. For the other suppliers, there were a lot of awesome suppliers from Bohol, but not everyone was perfect for the vibe that we wanted for
our wedding weekend. The very first thing we did was research and ask our venues who were reliable suppliers in the island. We met with each and every one of them and asked about their previous weddings. Most of them were great—but since my mom and my husband's dad is in the events industry, we wanted to make sure that we worked with people that our parents already worked with in the past. We still got local suppliers like the lights and sounds, because that was one of the most challenging things we had to decide on (bringing everything in from Manila, especially the technical stuff, would be very costly.) Luckily, our Manila supplier was able to recommend one that they already worked with before. For our stylist, from the very beginning we wanted Tita Jo Claravall and no one else. That's why we had to fly in everything from Manila—even all her staff and decorations.
5. How did you coordinate with guests and suppliers?
Coordination was challenged as well. We started with a wedding website wherein we put all the information necessary, and then we also made a Facebook page where they would get weekly updates. Messaging all our guests personally was the fastest and most convenient way to coordinate everything. For our suppliers, we would go in and out of Bohol to meet some of them while the others, we communicated via phone calls and emails.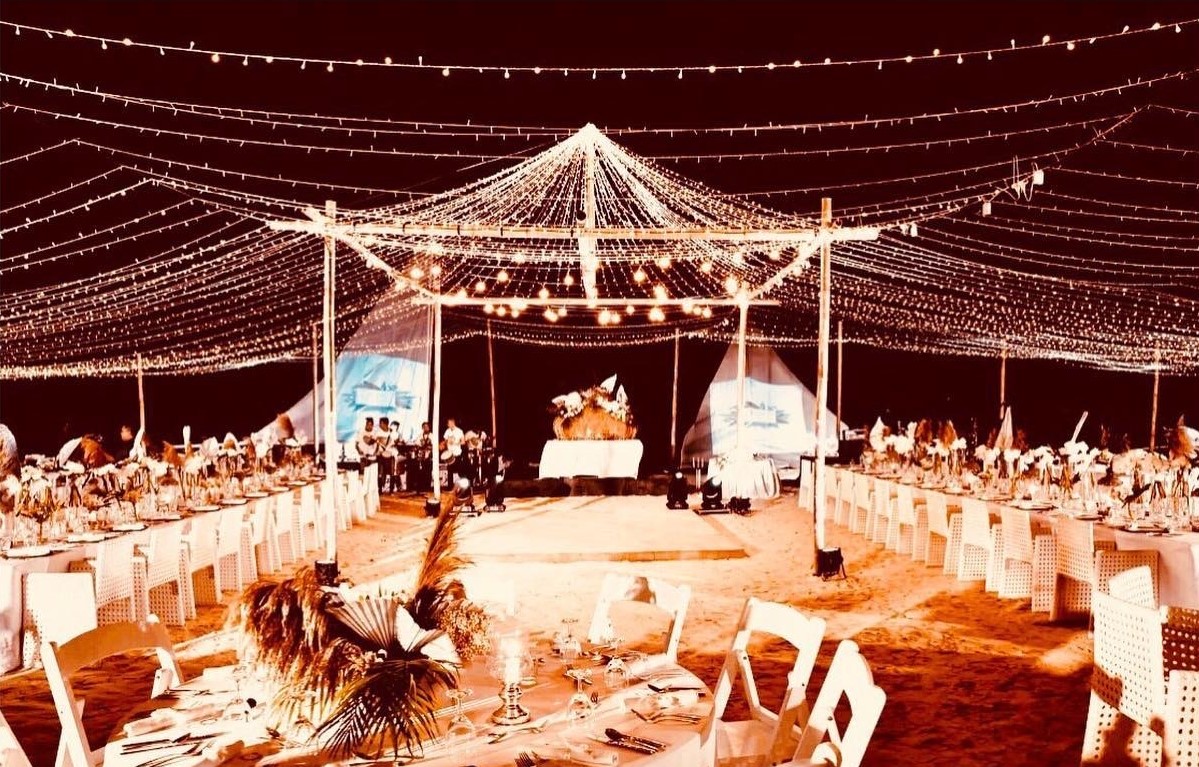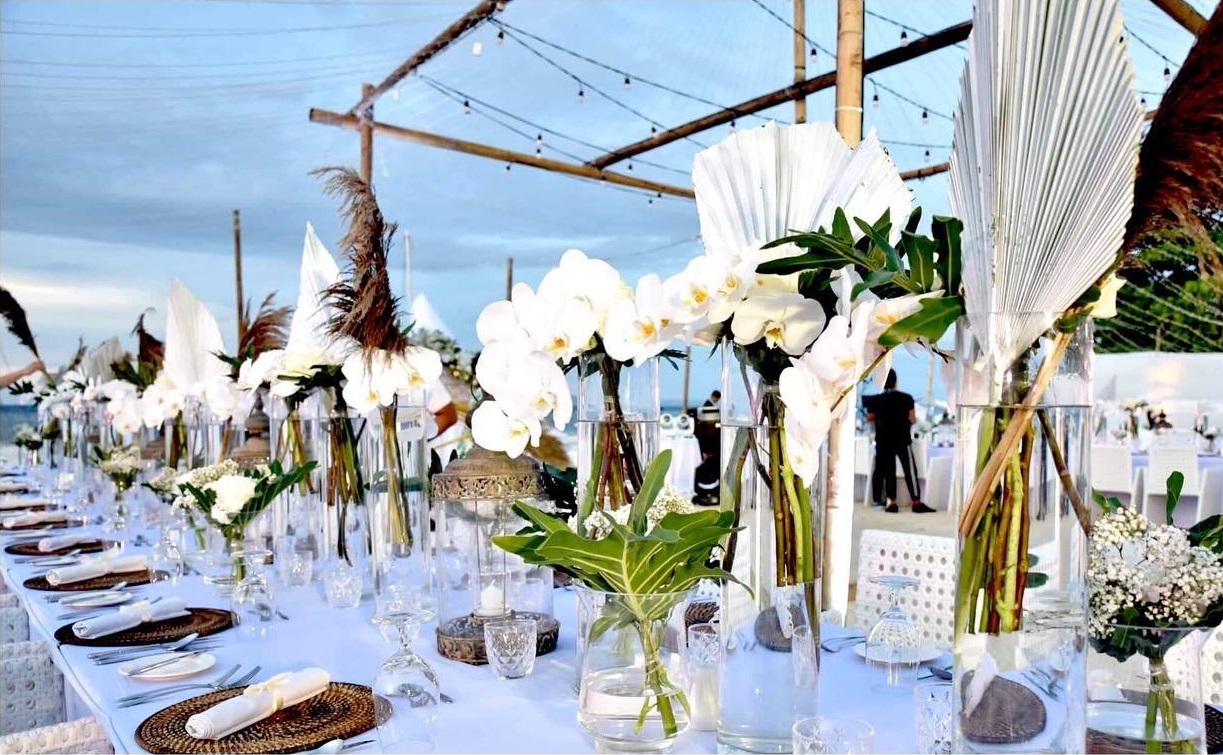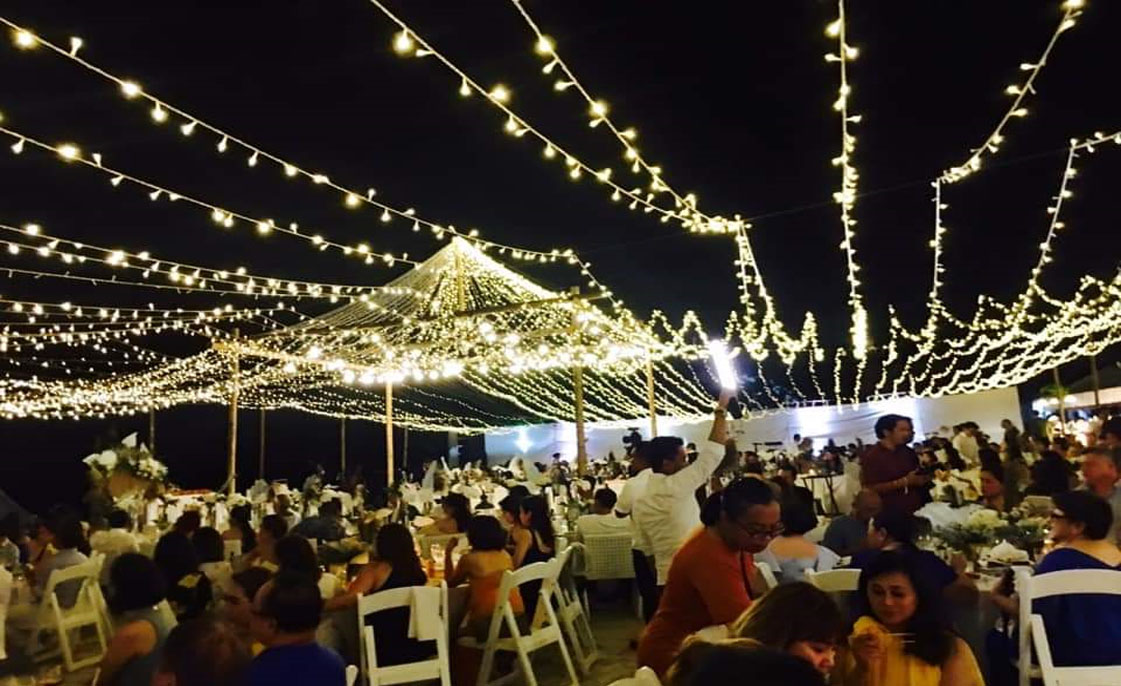 6. What's the inspiration behind your wedding look? Did you have any hair and makeup pegs?
I had a stylist who helped me with my looks during the welcome cocktails and wedding day. I made sure to tell them that I wanted a fresh and "no makeup" makeup look. I had some hair pegs, but I also left it up to my hair and makeup artist to decide.
7. Who designed your wedding gown, and how did you come up with the style? How long did it take to create or find the perfect wedding dress?
Even before I got engaged, I've always wanted a simple lace gown. I just love lace so much. Months after I got engaged, my family and I had a scheduled trip to Spain, and so while we were there, I made an appointment with two bridal stores: Rosa Clara and Pronovias. As soon as I tried the style of my wedding gown, I was so sure that it was the one. Months after, I placed an order and sent my measurements to Rosa Clara Barcelona and they made that same gown in my size. I planned a mother-daughter trip two months before my wedding (enough time to lose weight and have it altered again) to finally pick up my dress and have it altered if necessary.
8. What lip color did you choose for the wedding day? The lip color I chose was on the light pinkish side for my lips to look natural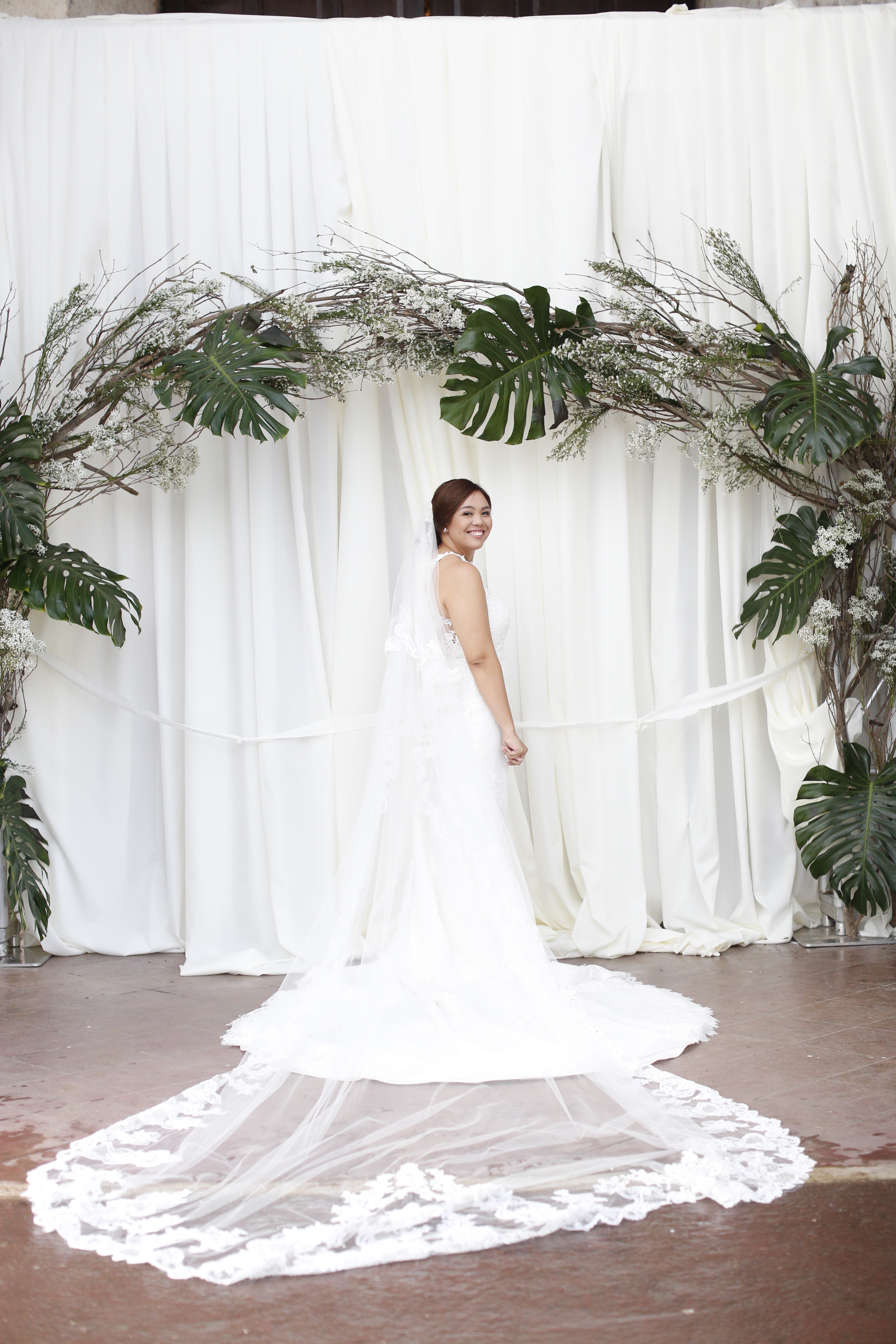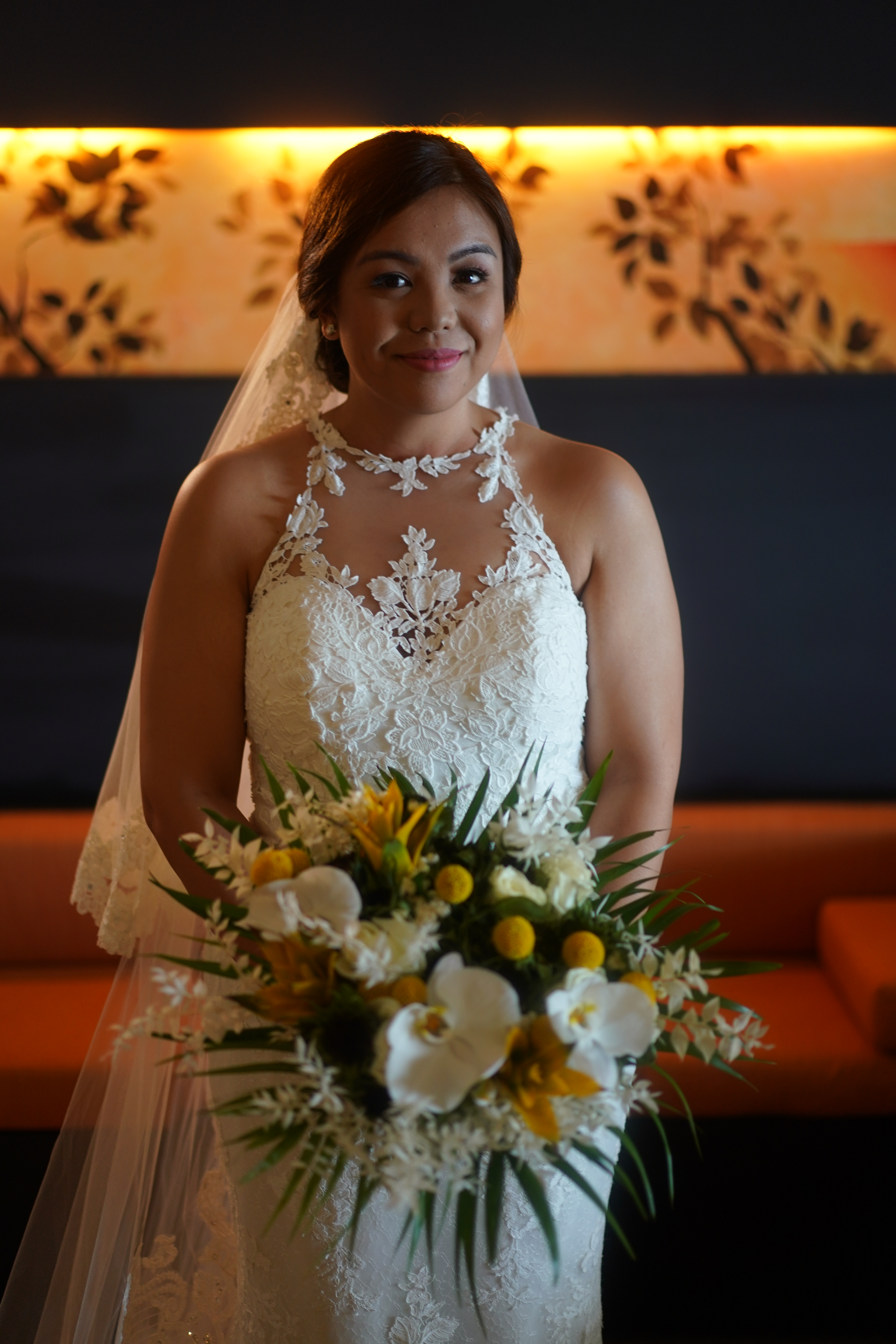 9. What was in your wedding day makeup kit/pouch? Actually, I did not have any! My makeup artist was with me the whole time, and my sister/Maid of Honor had everything for me, too.
10. What were the preparations you did for your skin prior to the wedding day? Did you go to a skincare center regularly? What kind of services did you have done? Is this something you would recommend to other brides-to-be?
I went to my Tita who is also a derma in Pampanga every two weeks for facial and skin treatments. For some reason, months before my wedding I started breaking out (which was super not normal for me) so I had to go back and forth to make sure that I had better skin on my wedding day.
Actually, funny story—the day before I flew to Bohol, I even went to a derma to have my pimples injected! It was that bad. My only regret is I did not have any skin regimen before my big day. I just relied on facials and diamond peel. I suggest starting your skin treatments early because you might break out from all the stress.
11. What was the best beauty advice you received that helped you prepare for your wedding?
The best beauty advice was always wear sunblock. Drink lots of water (stay hydrated always!) and GET ENOUGH SLEEP!
12. How about in terms of fitness? What did you do months before the wedding to stay in shape and make sure your wedding dress fit perfectly? Did you enroll in a gym or fitness center? What was your diet like?
In terms of fitness, I enrolled in our village gym and had a personal program for weight management. I also had to count my calories (which wasn't so bad). I just had to log everything I would eat in the My Fitness Pal app and ate only 1,500 calories a day. I also went boxing with my husband. It was our way to de-stress during the wedding planning. Release all that anger and stress! Haha.
13. Did you have your nails done? If so, where? Would you recommend this nail salon to others?
YES! OMG! I highly, highly recommend doing the FLEXI GEL in EXTRAORDINAIL. They have a branch in Greenhills. It was pricey, but SOOOO WORTH IT. I did mine three days before I left for Bohol.
14. What was your biggest takeaway from your wedding day? Do you have any beauty-related tips (or tips in general) that you can share?
My biggest takeaway would probably be plan ahead and plan well. Always consult your husband and your planner. Enjoy the wedding planning process, you will actually miss it. Don't forget to make your skin a priority! Consult your derma before doing anything! You never know how it might affect your skin. Look for pegs and do your research well especially for the look you want to go for on your big day.