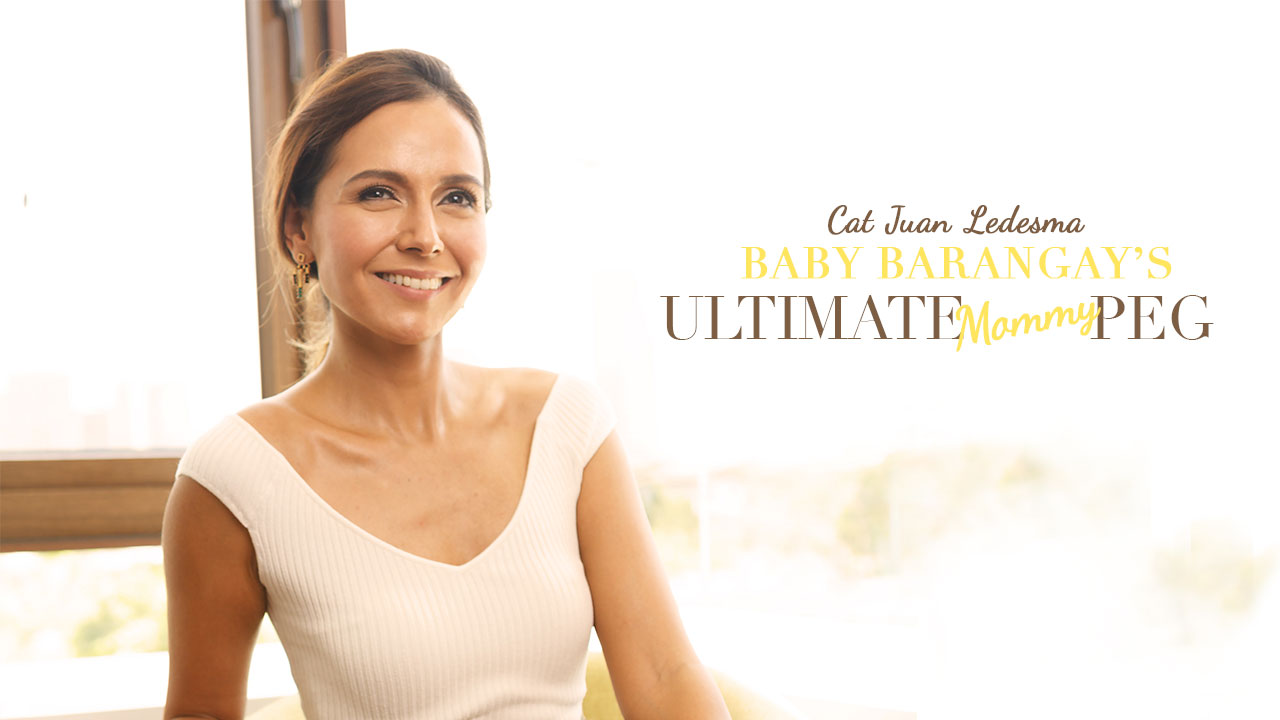 Pegged as the "ultimate mommy goal" by social media's latest mom squad, the Baby Barangay moms, Cat Juan Ledesma definitely does it all – from modeling, running her blog (catjuan.com), and being our very own beauty expert on Calyxta to helping run a school as the communications associate of Beacon Academy. Her two little kids, 4-year-old Fin and 2-year-old Nara, are the cutest cherries on top of it all! 
When you meet Cat, you'll be struck by a certain elegance and grace in which she carries herself. You would never guess that she has all those roles to juggle and still make it home in time to tuck her beautiful kids into bed. Not only is this gorgeous lady a super mom when it comes to balancing career with motherhood, Cat also makes sure to squeeze in some quality time with husband, Carlo Ledesma, a distinguished film director, producer, and screenwriter.
Join us as we learn more about Cat from one of the Baby Barangay moms, Bianca Santiago Reinoso: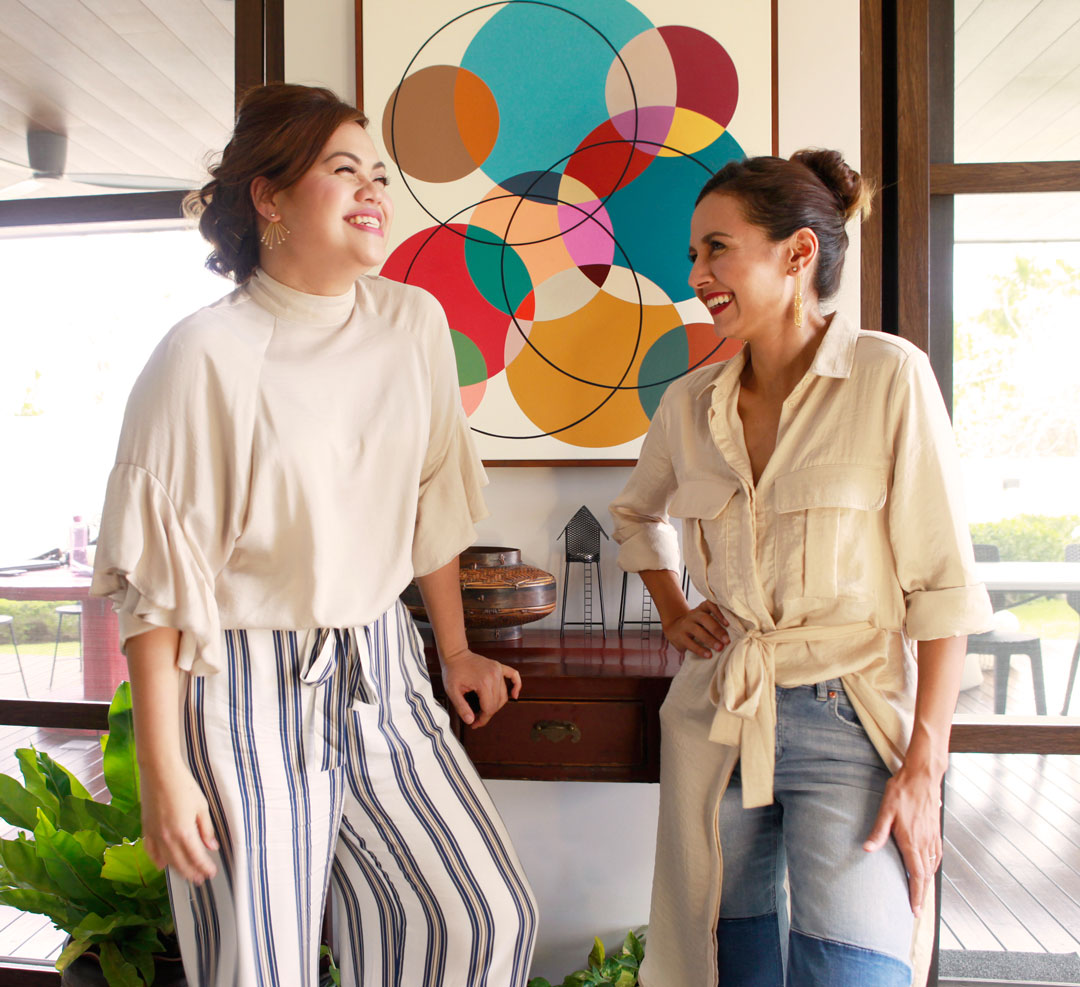 Bianca Santiago Reinoso on Cat Juan Ledesma
Can you describe Cat in three words?
Bianca: Cat is definitely classy. She is very elegant and beautiful – inside and out.
How about as a mom? 
Bianca: As a mom, she's loving, caring, protective, she's also fun. Another word to describe Cat is very responsible. Actually, the best thing about Cat talaga is that you will never see a down moment with her. You will never know that she's having problems, that she's feeling this or that. She's very classy, and she really knows how to take it all in. She's influenced me in that way, as I always call her as my ultimate life peg, especially now as a mom, I think you really have to be strong and no matter what happens, you take everything in and make sure to come out stronger. 
What are the tips that Cat has given you in terms of how to balance career and family life?
Bianca: Cat is the person you would like to look to in terms of being creative in balancing work, life, career, and motherhood. The tips I get from her, I call her my peg in life talaga. You'd learn how to prioritize and find out what's important for you. That's where you start working your way into figuring out what you want to do first, if you know what I mean. So, yeah, she's like the perfect balance of a working mom. But I know also that in spite of it, she makes those decisions and sacrifices if she needs to for her kids.
You've mentioned that Cat is your "life peg." Can you tell us why?
Bianca: To be honest, it's not only me who sees Cat that way. In Baby Barangay, we all agree that she is the ultimate mommy peg talaga. What's not to love about Cat?! She has two kids and she's super fit! 
She's a really healthy woman. She knows how she takes care of herself, she finds time for herself, and at the same time she balances her time with Carl, her husband, so you'd see them going out on dates or trips, just them, you know they really find the time to be together. It's amazing how you'd see them still so in love with each other. We also see how in tune they are when the two of them are put together as a team, especially in their creative process when they built their own house. 
It also trickles down on how she is as a mom – she spends equal time with them, either together, or with one child. Cat is one of the working moms. She doesn't just manage her blog, she has a day job, she's a model – she's really the ultimate working mom peg. What I'm saying is, if you have it all together, just like Cat, and you have everything, who wouldn't want that as a life peg, right?
Text by: MAAN FERNANDEZ
Videography: JEDROOT
Photography: RENZO NAVARRO
MAKEUP: ANGELA YEO
MUA Assistant: MARJ MAROKET
Hair: TONI&GUY
Fashion: H&M
Styling: ADA LAUD

Meet The Crew: Angela Medalla-Yeo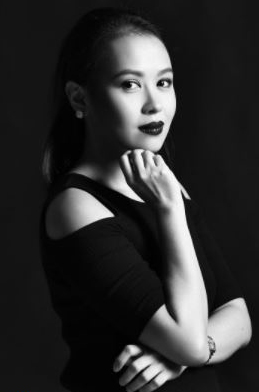 Angela Yeo is a Manila-based makeup artist. Even before taking formal lessons at Center of Aesthetic Studies, one of the oldest makeup schools in the country, Angela had already been enjoying the applying makeup on herself and friends. But she became a professional makeup artist when she joined the first Mega Fashion Crew, a reality TV show initiated by One Mega Group in 2011. From there, Angela is now one of the most sought after names in the beauty industry. Her gift in beautifying local celebrities and famous personalities is proven in her many features in print advertisements, advertorials, newspaper, and magazine editorials. Passionate in making people look and feel beautiful, Angela is hoping to work one day with Liza Soberano and Gigi Hadid. When not playing with her makeup, Angela does yoga, boxing, zumba, and spinning.
ARTIST STATS
Skin: Combination Skin
Hair: Fine and thin
Can't live without: Concealer
Favorite Calyxta Find: Colourpop Lippies!
Find her at:
Instagram: @anjmedallayeo
Blog: beautylista.com
Calyxta works appear in:
Baby Barangay cover story – May 2017
Calyxta Makeover: Zyra Cifra's Magical Prom Night – March 2017