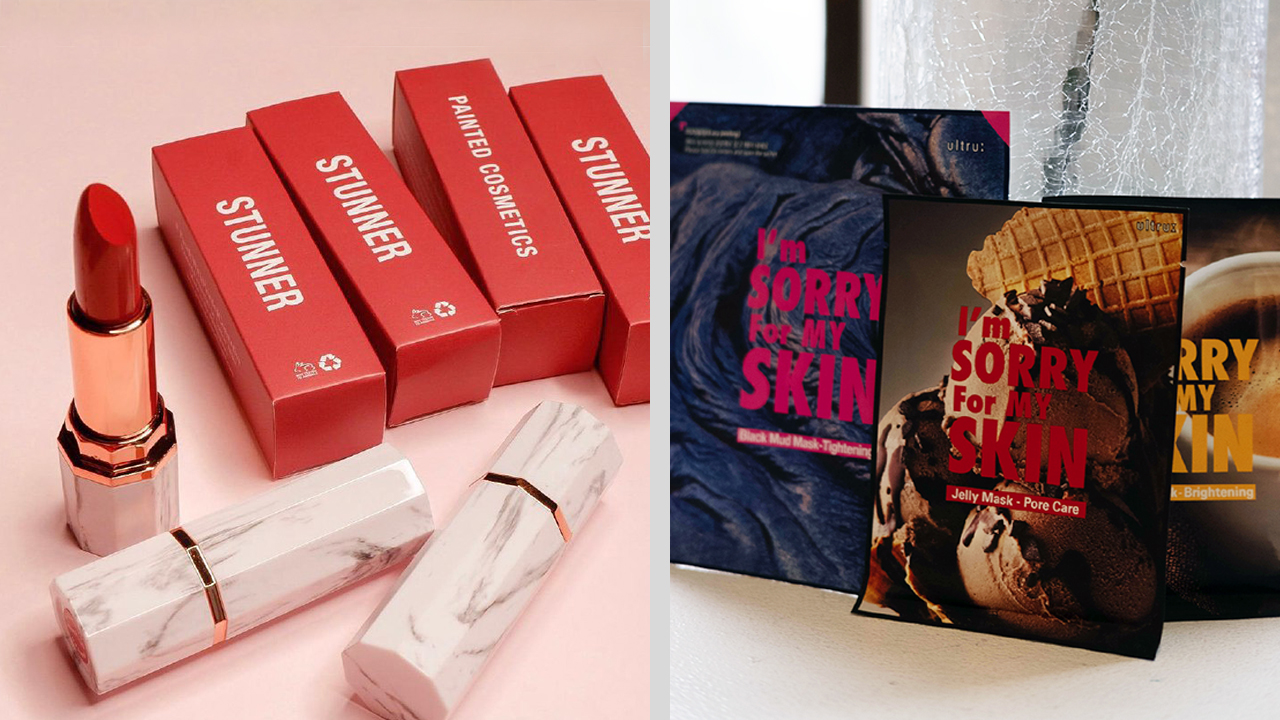 My favorite time of the month has come: it's when I tell you about the new brands and beauty products up on Calyxta and which ones I'm most curious to try! The newcomers in July offer a pretty interesting mix of both foreign and local brands known for their multi-use makeup, down-to-basics skin care, body and both innovations, and extra hard-working face masks. Excited yet?
Proudly from the Philippines, cruelty-free brand, Painted Cosmetics, is directed towards Pinays who want multi-use, quality beauty and skin care products that are affordable and easy to use, too. Their products are formulated to be used on your lips, eyes, and cheeks, and are available in a wide selection of colors to fit every Pinay skin tone!
Paint the town pretty in these multi-use products I personally can't wait to try: The Cloud Crème Paint that lets you achieve that glowy-blushed look (you can even mix two shades together!); the All-in-One Clay Blusher that's perfect for when you have lakad and are carrying a super small bag; and the Velvet Matte Lip Color that comes in six must-try shades.
Sorry not sorry, but I may or may not purchase these face masks solely for its packaging!!! (Oops, not oops.) But seriously, Ultru's face masks are a far cry from the usual minimalist or 'kyeopta' packaging K-brands are rather known for.
Likewise, Ultru's masks also promise users something more: thicker than usual formulas that can give you up to 120 moisture retention! The goal is to achieve ultra moist skin—and in this weather, why not give it a try? I would pick the jelly mask pore care and black mud mask as I'm curious to see how much differently it would feel on my face!
Local brand, Aromavibe, offers scented body washes for both men and women, in fragrances inspired by luxury brands. Think: a spa-like bath experience sans the hefty price tag!
Scents are created from mixing essential oils together and are named after the moods or feelings that can be brought about by the fragrances. Well, that being said, I'm totally sold trying the Elegant and Graceful scents, though I'm highly curious about Powerful and Loyal, too.
I'm hardly a minimalist in life yet when it comes to skin care, I aspire to be the closest to a minimalist I can be! This is due to the fact that my skin is highly sensitive to fragrances, chemicals, et cetera. And so I'm quite excited to share that Pyunkang Yul (a K-brand that's also highly raved about by a lot of my beauty friends!) is finally available on Calyxta!
Developed by the renowned Pyunkang Oriental Medicine Clinic in South Korea, Pyunkang Yul's goal is to eliminate all the unnecessary chemical substances in skin care, especially when its only purpose is to add fragrance or texture. How reassuring does that sound? Given the choice (and budget), I'd love to try switching up my usuals with the brand's essence toner, moisture serum, and cleansing foam.
Written By:
Patti Sunio aka Tita Pacita
BEAUTY CONTRIBUTOR
Tita Pacita of www.titapacita.com is a lifestyle, culture, and fashion & beauty writer from Manila. With her wisdom and almost thirty years of life experience, she likes to share what she knows and give unsolicited advice, true to her Tita ways. Her makeup choices are primarily based on instinct, and, believe it or not, K-Beauty.
Other Products You Might Like: